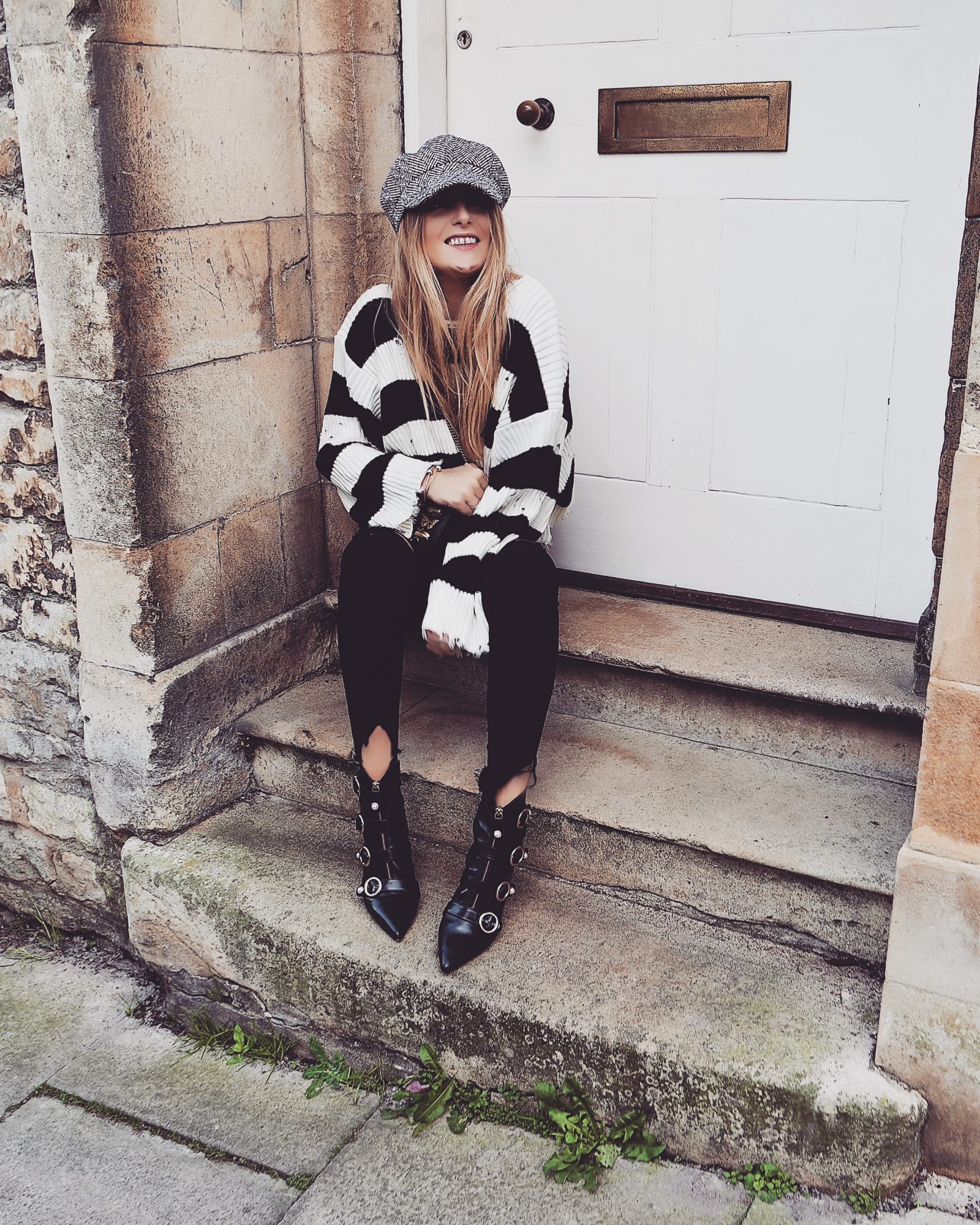 I've got a rule. If I'm going to try a new trend that's probably not going to suit me. I won't spend more than £10 on it. If I like it then I either invest in a decent one or buy 5 more of the £10 version. If I don't I chuck it out with yesterdays paper. JK who reads papers?
This baker boy hat came in at the grand total of £7.09.
Baker Boy Hat
A baker boy hat for £7.09, and that's not the cheapest baker boy hat on the website. Where from? Shein AKA the savvy fashion girls go to shopping destination. Why pay more than a large glass of vino for a hat that might not suit you?
Now I know that it does (please don't tell me it doesn't) I'm stocking up on more, specifically this £6.13 Corduroy version in all 3 colours.
I've steered clear of the baker boy hat for a while now. First off I didn't want one because they remind me of Spencer Matthews from MIC in that episode. Secondly because every one and his son had one . . yes I'm that person. Anyway. I caved. And now I'm hooked.
Let's face it, a baker boy hat is way more chic than a beanie. Come at me winter.
Best of The Baker Boy Hat
And they're all under £10. Click to shop away girls.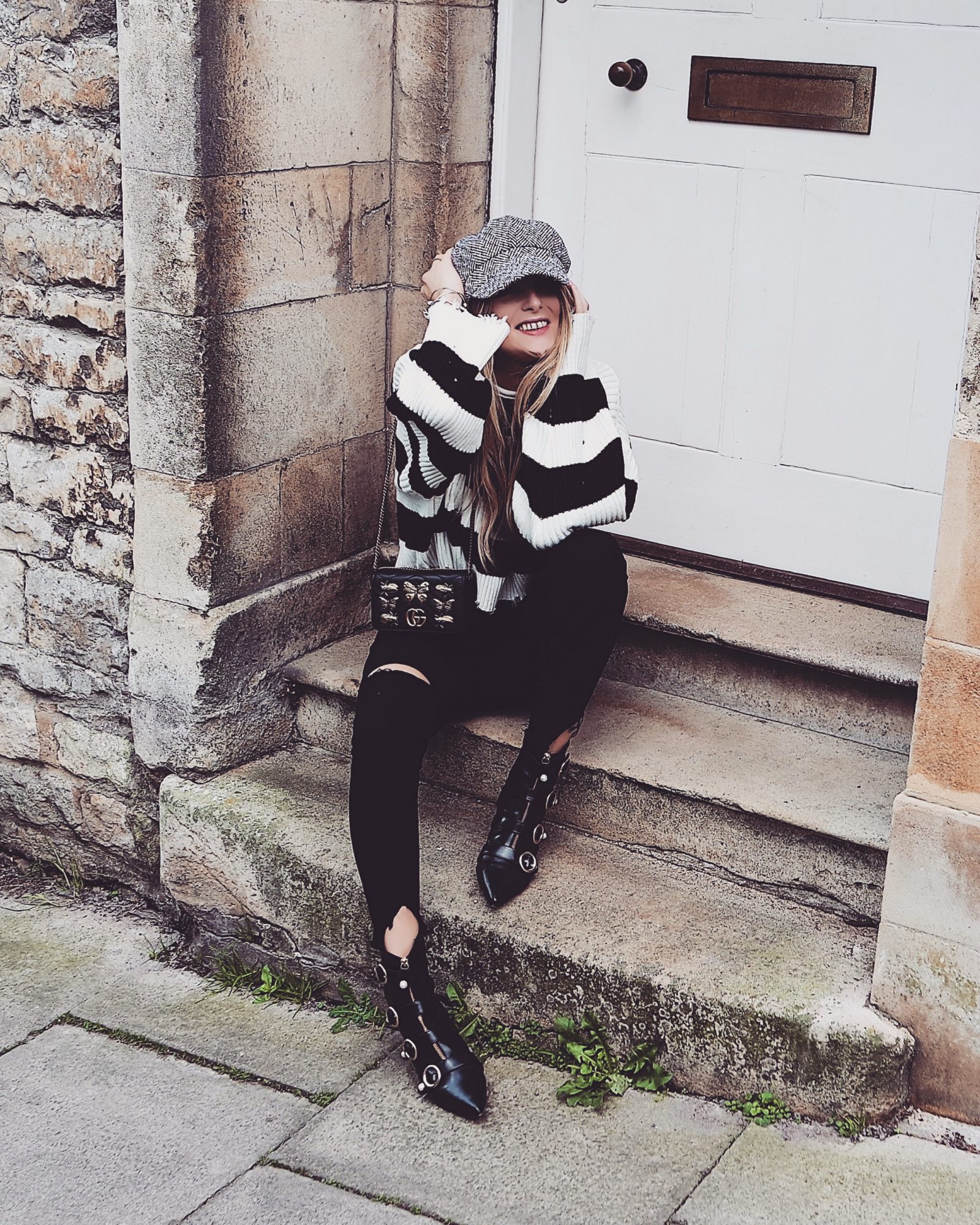 The moment I spotted this knit I needed it. Monochrome, slouchy and oversized . . what more could a girl ask for? If there's one thing you can always rely on Shein for it's a great Zara dupe.
Let's face it, Zara dupe everyone else so why shouldn't someone dupe them? I'm stocking up on £20 knits . . who's with me?!
OUTFIT DETAILS
*Stripe Jumper : Here
*Skinny Jeans : Here
*Baker Boy Hat : Here
*Buckle Boots : Here
Gucci Bag : Here
Affordable Alternatives : Here
*Gold Pandora Bracelet : Here
*Silver Pandora Bracelet : Here
*All items marked with an asterix were kindly gifted to me or brought with vouchers that were gifted to me
ZARA DUPES
PS – You Might Like This
The Shearling Jacket
The Buckle Boots
5 Of My Favourite Looks This Month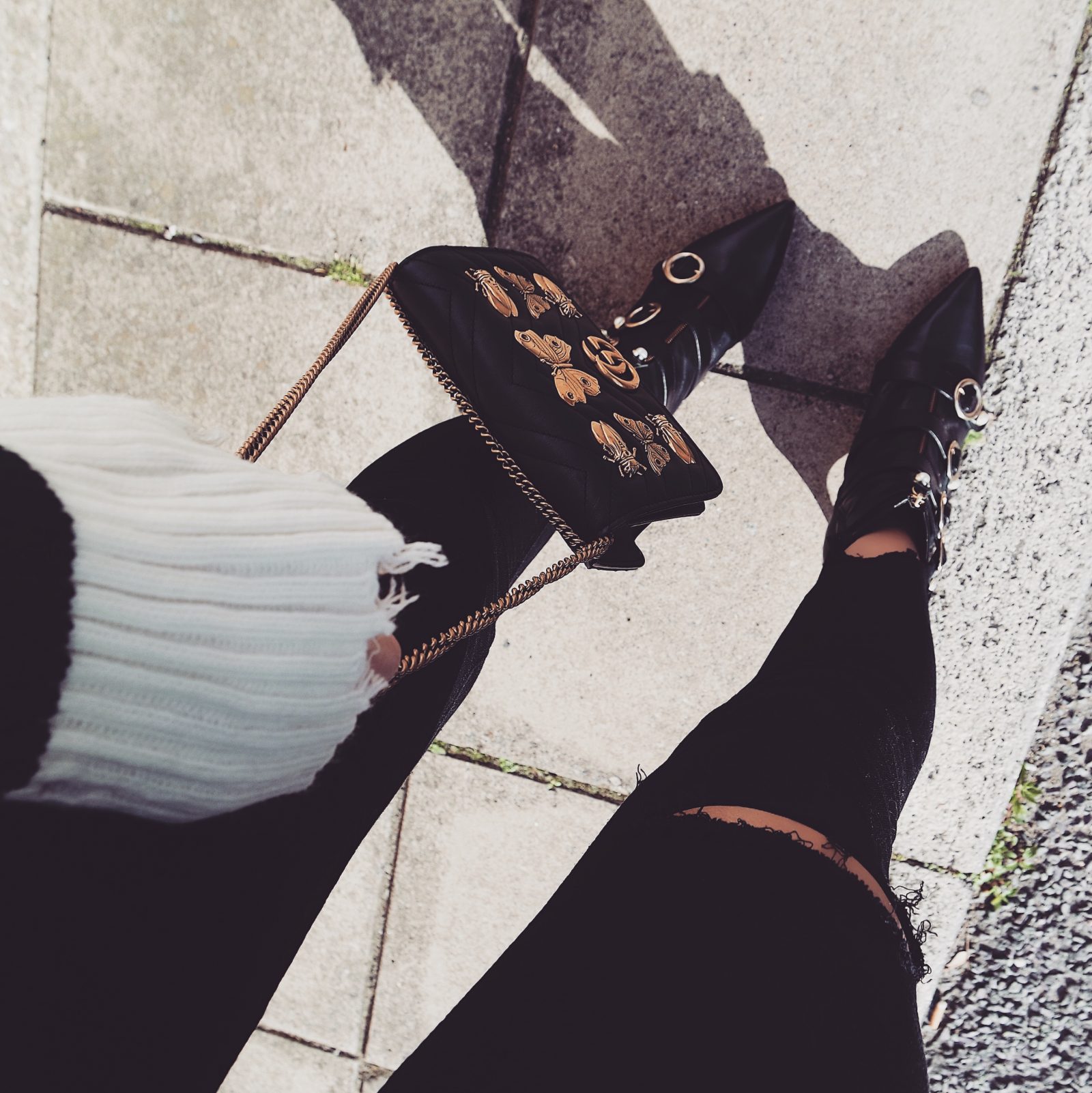 This post is in collaboration with Shein though all thoughts, opinions and creative direction are my own