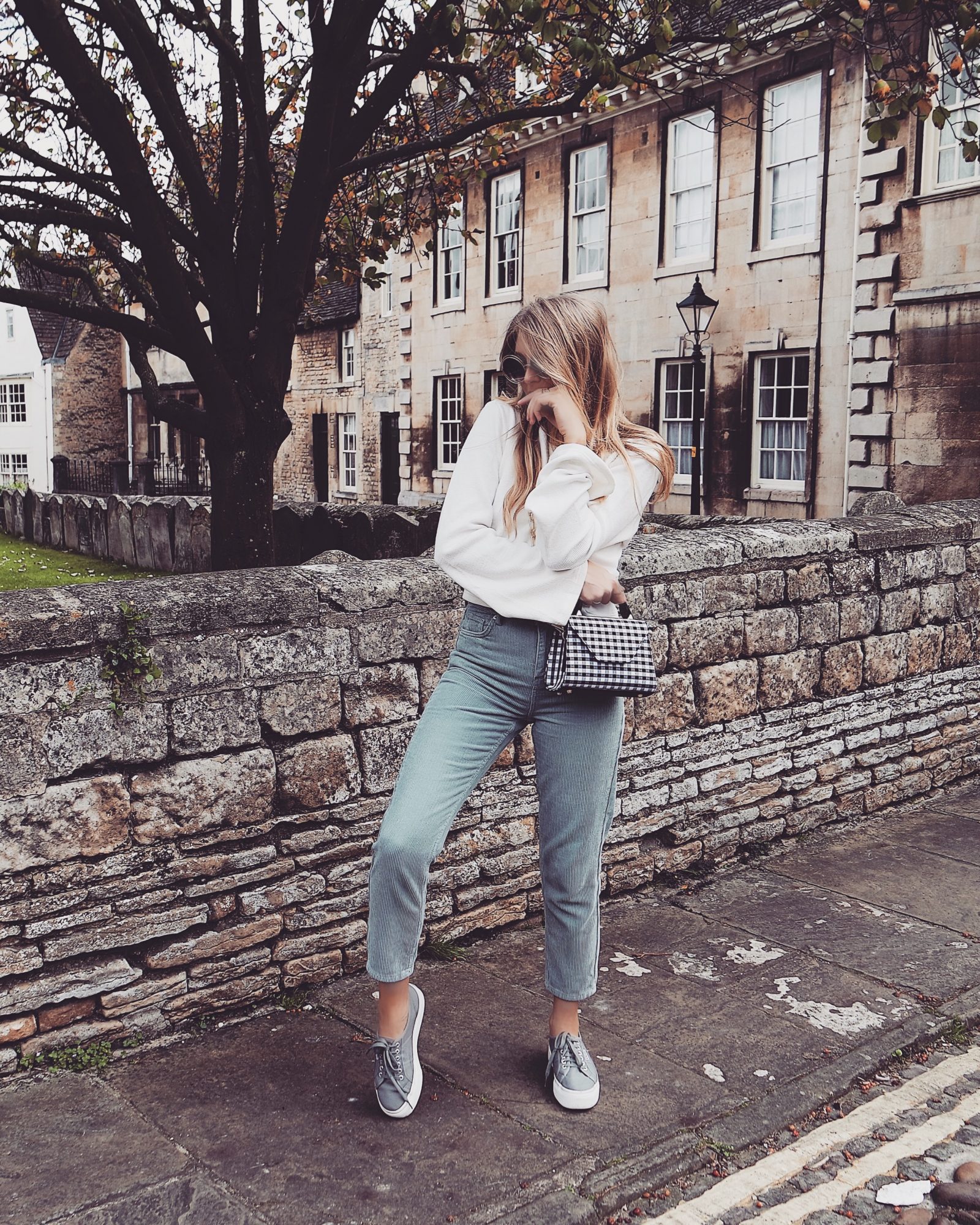 Corduroy. The material of the season. Trousers? The clothing item of choice.
Wondering how to wear the fabric you've probably not donned since you were 5 years old in dungarees (still OK now FYI)? Read on.
Corduroy
You want to wear it you don't know how. I know. I've been there. Last week infact. Before I picked up this set from Urban Outfitters I had no clue how or where I'd wear them but I knew I needed a pair, that's for sure.
Upon realising that many people were probably in the same fix I put my big girl pants on and went and got some – so brave I know. Since then I've been wearing them all day err'yday. I've got a 7 ways to wear going live on Sunday with my top styling tips for wearing corduroy in any occasion with some of the key pieces for the season thrown in. Make sure you subscribe to my channel here so you don't miss it!
Until then I'll leave you with this perfectly neutral corduroy look. Scroll down for some inspiration on other ways to wear cord.
OUTFIT DETAILS
Top : OLD Alternative Here
*Cords : Here
*Superga : Here
Bag : Naked Advice
Sunglasses : Here
*All items marked with an asterix were kindly gifted to me or purchased with a voucher that was gifted to me
Corduroy Outfit Inspiration
Some inspo on different ways to wear corduroy slash me having fun playing virtual dress up. Now I want the green corduroy skirt and that little pink dress – so cute.
THE FULL SET
DINNER & DRINKS
THE DRESS
THE SKIRT
PS – You Might Like This
The Baker Boy Hat
The Buckle Boots
The Shearling Jacket