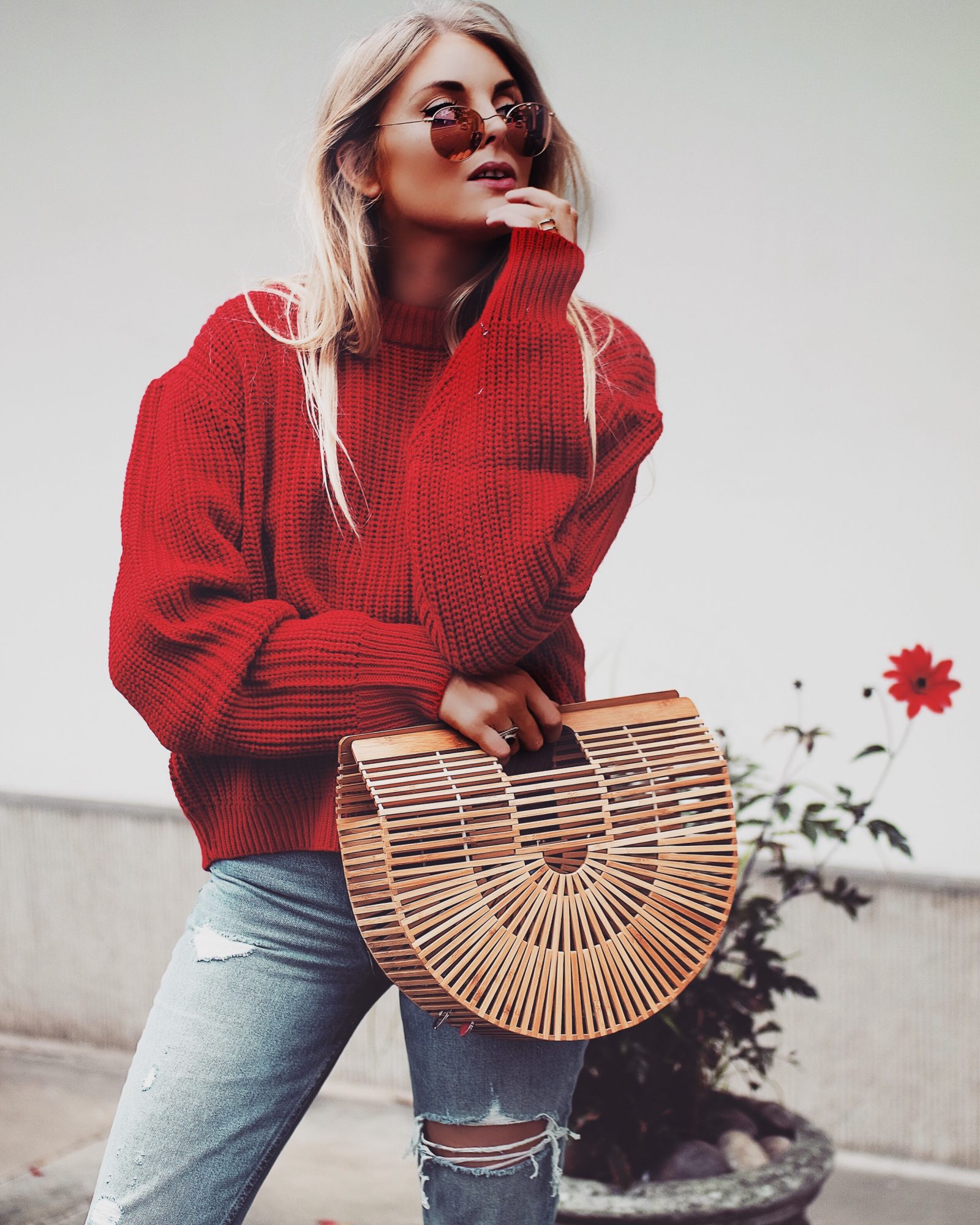 Knitwear is my jam.
My collection is extensive and every year I find myself needing more. When I saw this red knit for just £35 I was shook. A chunky fisherman knit for £35? I'll take one in every colour. I discovered this new store the other day and guys, I had to share it with you because it's my new one stop shop for the best knitwear on the high street.
Needless to say I came away with 3 jumpers mid August.
The New High Street Store That Does The Best Knitwear
Weekday. If you haven't already had a peek, take a pause and go check them out here.
Scandi brands are taking over the British high street and I for one couldn't be happier. Finally somewhere else to shop for those amazing knits that isn't Zara. Wait? I might actually walk into a room and not have 5 other people wearing the same jumper?
I've linked below some of the best knitwear from Weekday and tomorrow I have a real time haul going up on my youtube channel so keep an eye out for that.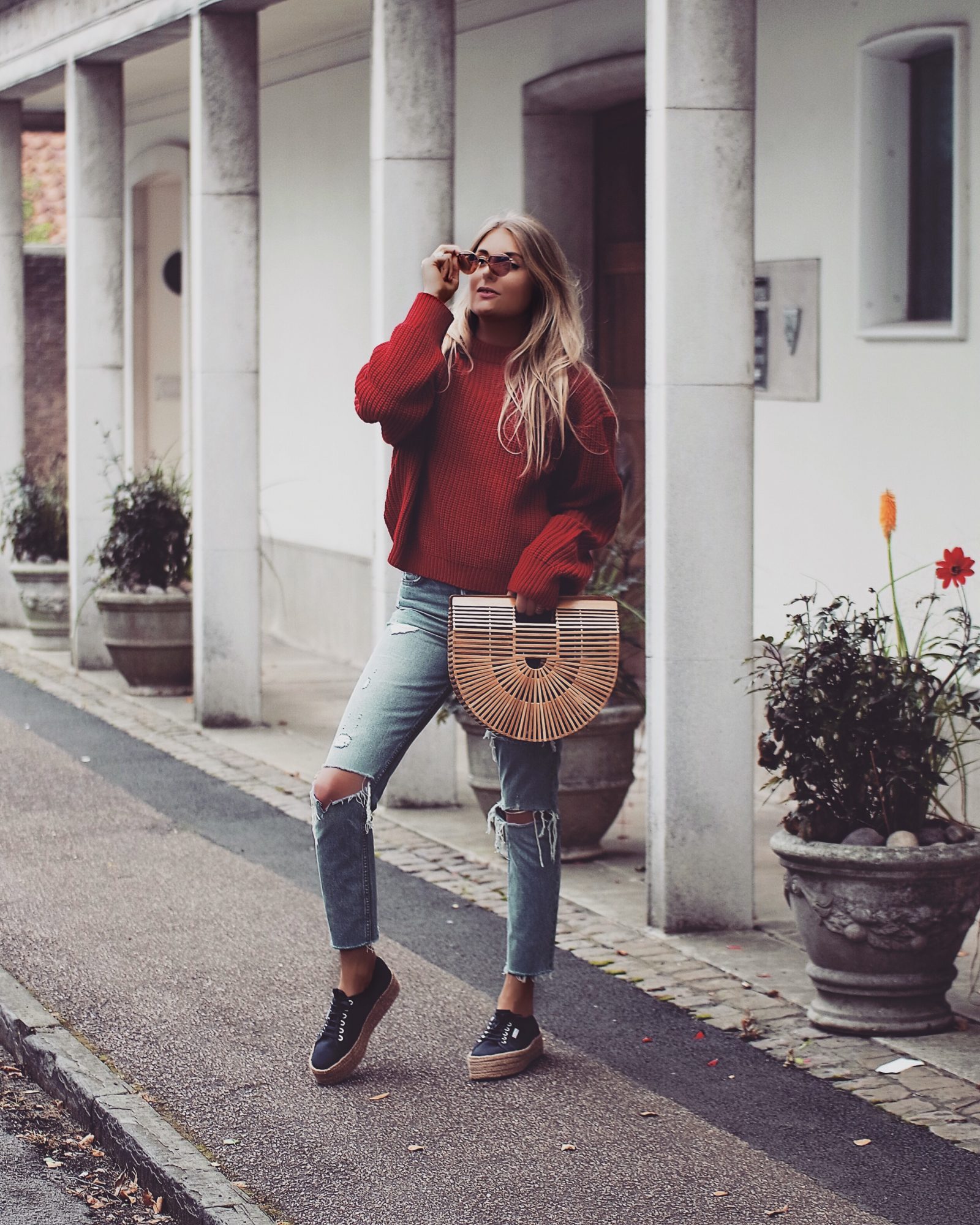 Where Else To Stock Up On Knitwear
So we've established that Weekday is a big hit on the knitwear side of things but a girls gotta have options. I've definitely come to the conclusion that this year I will finally treat myself to that Acne knit, but the high street has some pretty great options too. Here's some of my faves . .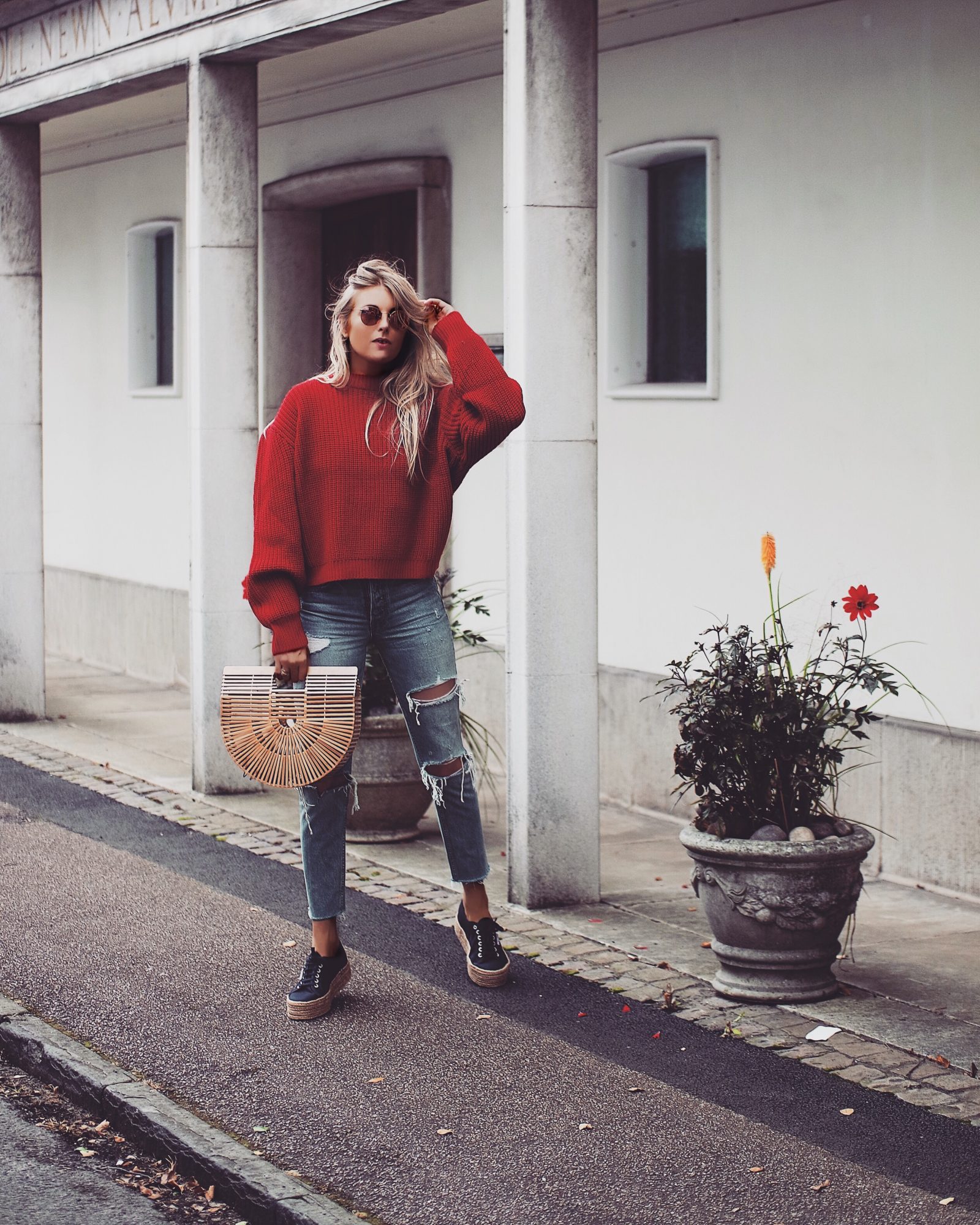 And yes I did get another pair of Supergas and I'm eyeing up my 3rd pair.
Outfit Details
I got the knit in a small, it's super oversized anyway so looks amazing in your size.
I've never ordered GRLFRND denim before so I went for the jeans in my usual size and although the jeans are quite heavy denim and were super tight when I got them they've worn in perfectly and now fit super well! I am an 8/10 and got a W26. They are a slightly higher price point but you can really see the quality in them. For me, since I got them I just want to throw every other pair I own away and live in these!
*Weekday Red Chunky Knit Jumper : Here
*Revolve GRLFRND Denim Jeans : Here
*Navy Superga Platform Espadrilles : Here
*Island Threads Bamboo Basket Bag : Here
*Rose Gold Ray Ban Sunglasses : Here
*Henry London Rose Gold Watch : Here – Use code SINEAD20 for 20% off
*Astrid & Miyu Gold Triple Ring : Here
*Pandora Silver Signet Ring : Here
*All items marked with an asterix were kindly gifted to me
P.S – You Might Like These . .
The Fashion Five | Gingham Skirt
Why Now Is The Right Time To Invest In A Teddy Coat
11 of The Best Designer Dupes on the High Street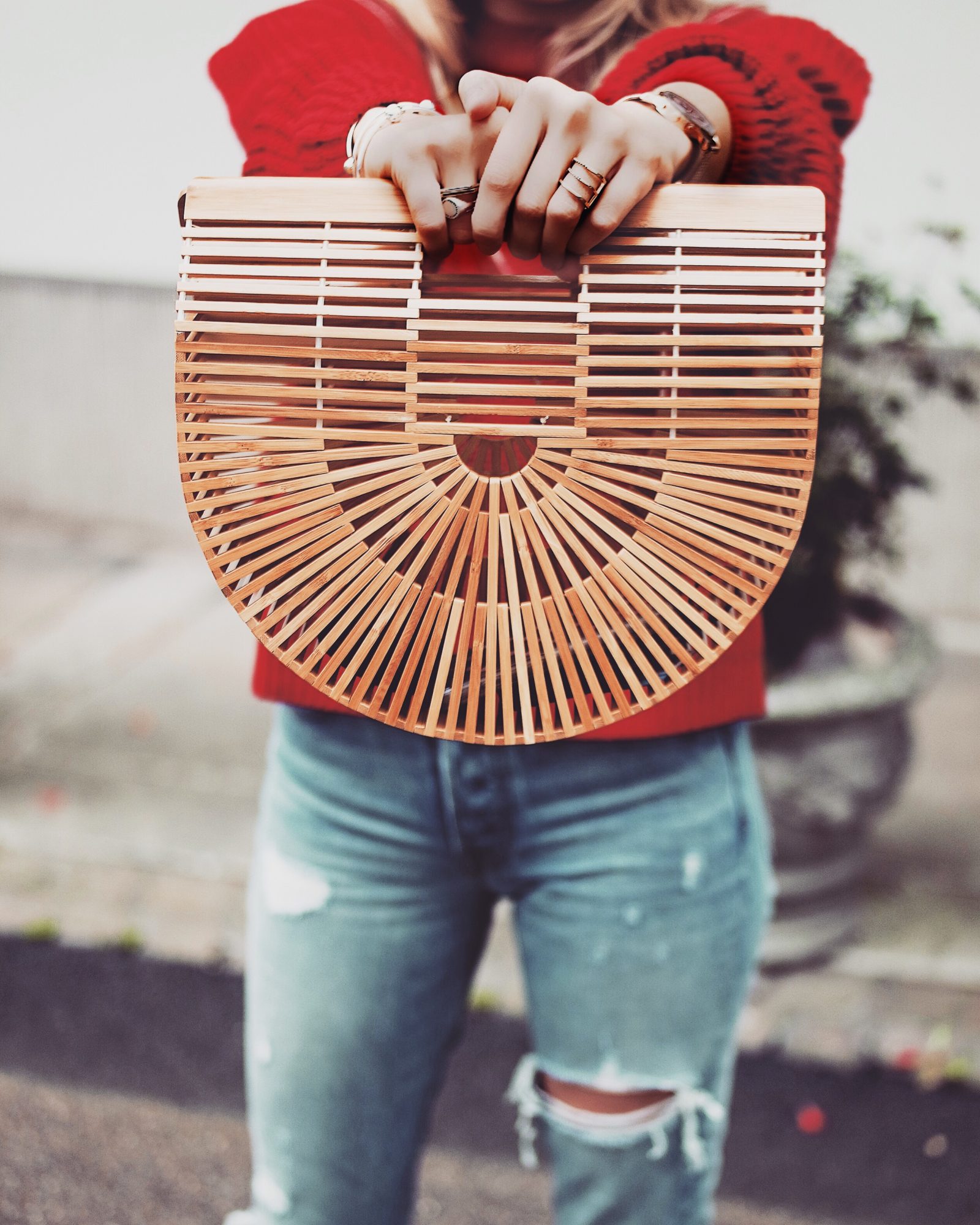 Currently Crushing on . . .