I've noticed since I started to share some of my blogging tips that these posts get a great response from you guys. So I've decided this week to do a round up of all the posts I've done so far for you to keep as a reference, a bloggers survival guide if you will.
Do let me know if there is anything in particular that you want me to post about or anything you can't get your head round and I will put it on my list!!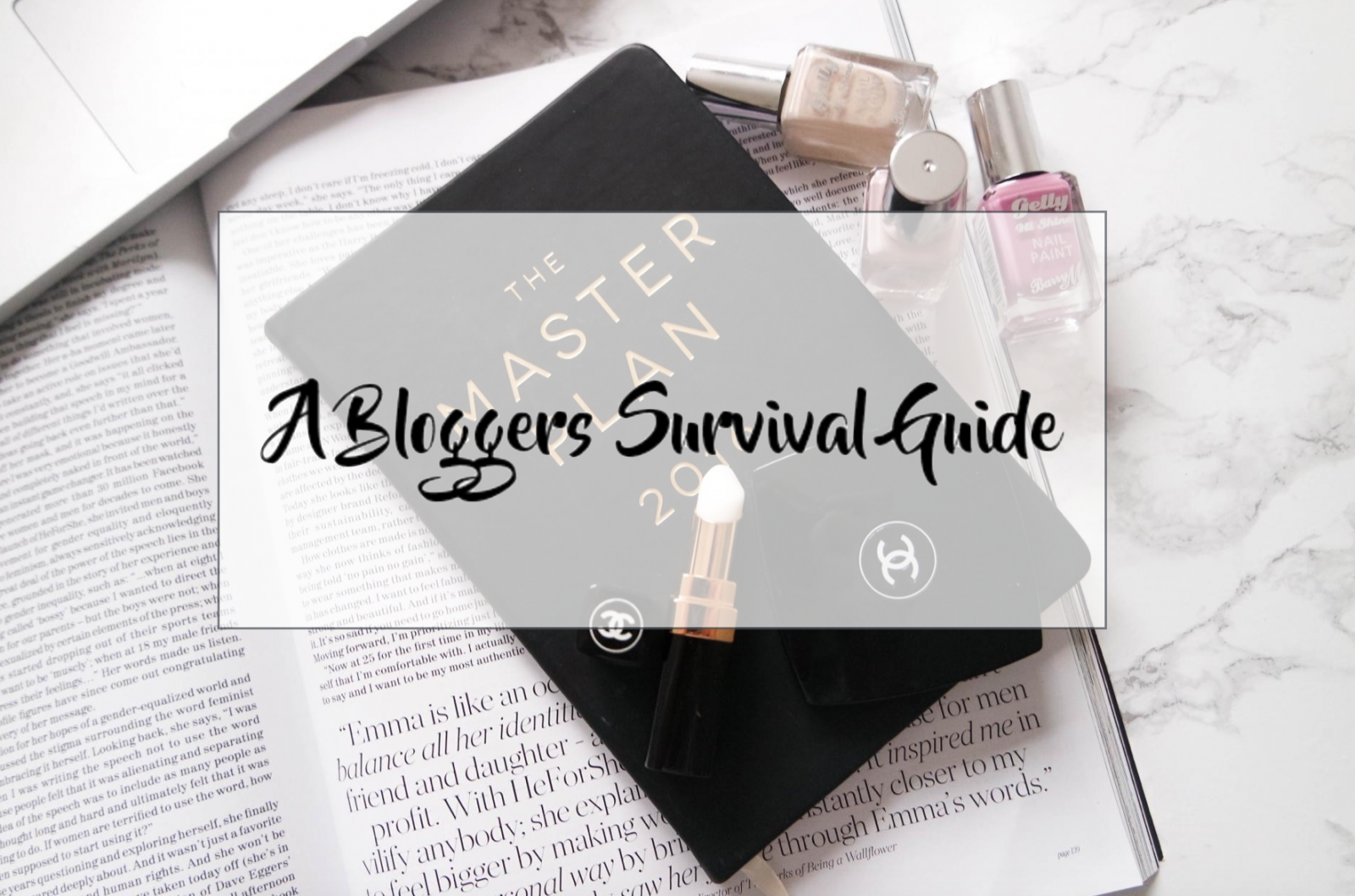 Bloggers Survival Guide : SEO
5 Ridiculously Easy SEO Tips
In this post I list the top 5 SEO tips that you probably haven't even thought of and are so easy you could action them all right now! This is definitely step one in the bloggers survival guide and will get you well on your way to the SEO highway . . god I'm such a loser.
5 WordPress Plugins All Bloggers Need
This is pretty useless if you aren't on WordPress, though saying that, I am sure that other hosts will have their own versions of plugins so that you can swap and change things to personalise your page. Just take each concept and find a way to action it on your own site.
These plugins will make your blogging life easier whilst boosting your SEO and most important of all, keeping the reader interested!
5 WordPress Plugins All Bloggers Need
How To Lower Your Bounce Rate In 5 Simple Steps
Ah, the pesky bounce rate. I managed to ace mine purely by fluke, I don't know if it's just that I have well and truly found my niche – of course that helps. But I do know that I have made some changes based on what I had read about getting followers not improving your bounce rate. Though looking back, I suppose the two go hand in hand.
With these small steps my bounce rate has fallen from around 60% to less than 1% . . honestly sometimes I think theres a technical glitch for it to be so low but I can see in real time on Google Analytics that people stay on my blog for a while, the key is to keep them interested!
How To Lower Your Bounce Rate In 5 Simple Steps
Bloggers Survival Guide : Blogging Tips
5 Steps To A Killer Blog Title
Blog titles and photos are two of the most important aspects to your post. Sure the writing has to be good because thats what keeps people interested and coming back to see what you've got to say. But lets face it, people do judge a book by it's cover and your internet cover is the first image on your post and the title, if it ain't catchy they ain't reading it!
5 Steps To A Killer Blog Title
Blogging Tips // Getting Started
This is an old post I did a fair while ago so please don't judge. I thought I would still add it in though as these are the steps I went through when setting up my blog and some of the key points for a newbie blogger that I felt at the time were very useful!
Blogging Tips // Getting Started
Blogging Tips // Things I Wish Someone Had Told Me
This is a post I did recently and feel quite strongly about. Some bloggers are super helpful, kind and sharing when it comes to blogging tips . . take me for example. Whereas in my experience, there are others that will tell you the generic blogging tips "be yourself, stay true, do it for the love of it, use keywords" all of the general stuff that is oh so obvious. These bloggers don't like sharing their tips, obviously they are helpful pieces of information but they're not insightful in any way, shape or form.
So here are the tips I wish someone had told me earlier on, they may not be mind blowing but they're the things I think will help!
Blogging Tips // Things I Wish Someone Had Told Me

Bloggers Survival Guide : Instagram
How To Create the Perfect Flatlay
If you follow me on instagram you'll have noticed that I'm pretty partial to a flatlay. As with everything I thought I would share the wealth and give some of my top tips on how I go about creating them. I'm not sure if a flatlay is to everyones taste but if its your bag then go and take a little look!
How To Create The Perfect Flatlay
How I Edit My Instagram Photos
This is something people ask me all the time so it's pretty handy having a post that I can refer them too! I do vary this with every photo depending on lighting etc but this is how I edit my photos as a rule!
How I Edit My Instagram Photos
How To Build Your Instagram Following
Another one I'm asked about a lot, and something to be honest is pretty natural, is how to build your instagram following. Of course it comes with time, but there are a few handy tips and tricks I've learnt over time that help to boost your following and most importantly of all, get your name out there and build your own little network!
How To Build Your Instagram Following
Bloggers Survival Guide Part 2
Coming soon to a blog near you! I'm doing blogging tips on a weekly basis now every Thursday so make sure you follow me on Bloglovin to stay up to date. It's also great because you can save posts to read later if you haven't got time to read them there and then!
I am also now on Youtube and am hoping to have a blogging Q&A up soon if I haven't already got it up so make sure you subscribe so you don't miss out!