It may come as a surprise to you, as someone who usually goes for lighter neutrals, that actually, all black outfits are my best friends. To me, it's like the day time equivalent of a little black dress. If you don't know what to wear, all black outfits will never fail you.
Although I really love each of the pieces I am wearing individually, I think that even if you didn't, when put together, black and black compliment each other perfectly.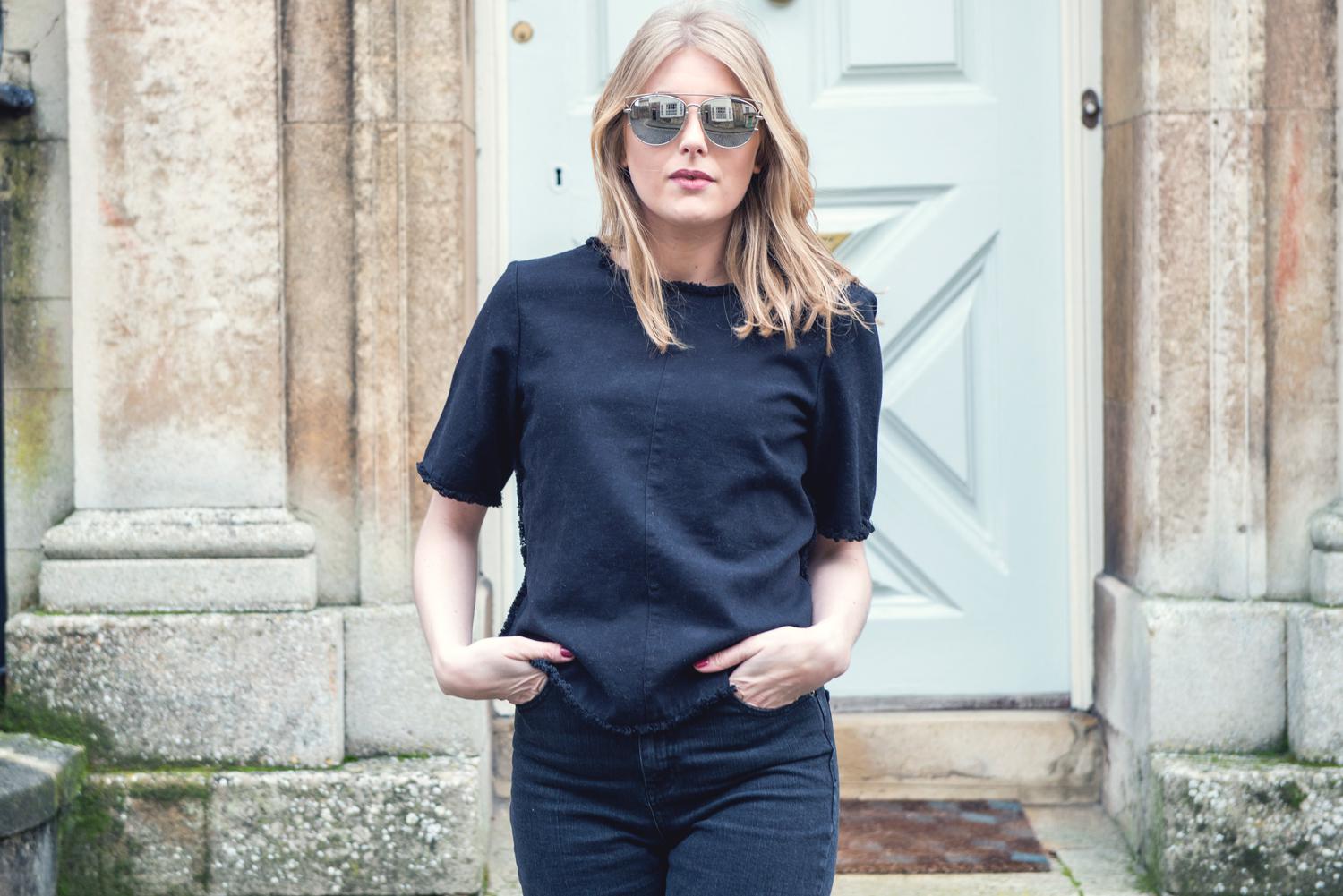 Why All Black Outfits Win Every Time
I feel like theres something impossibly chic about an all black outfit paired with some sunglasses. You instantly look like someone important, it adds a certain degree of mystery and oh la la. French women swear by black, and we all know how chic a french woman is, need I explain myself any more?
An all black outfit is done best when you play with texture, here I've gone for an all denim outfit with my leather jacket worn over my shoulders, because what screams style more than not putting your arms through the sleeves? Sure I'm freezing but does that really matter when you look good? I say no.
Double Denim Black on Black
I got this t shirt in the sale from Zara a few weeks back, actually the day I got my hair cut! So I couldn't find it to link for you guys but I did find an almost identical one here from Mango, only difference is it's not black. . which kind of defeats the object of this post. BUT, it will still look great for a double denim look and who doesn't love a denim t shirt in any colour, am I right or am I right?
These jeans are another pair from Asos, I am loving their denim at the moment and these ones fit like a dream, I went a size up because they're Mom jeans and I wanted them to look a bit looser, the 8 were pretty damn snug. I'm a real fan of the washed out black colour, I'm actually going to lunch with Asos for International Womens Day tomorrow, or today when you read this! And am thinking of wearing this exact outfit!!
I don't think that I will ever tire of the heel on these boots, it's so pretty, and I know not everyone is a fan of boots in the summer but I think it's a great way of toughening up a pretty dress!
I really love the length of these too, I know I've probably said this a bazillion times but they cut off at just the right point on the ankle!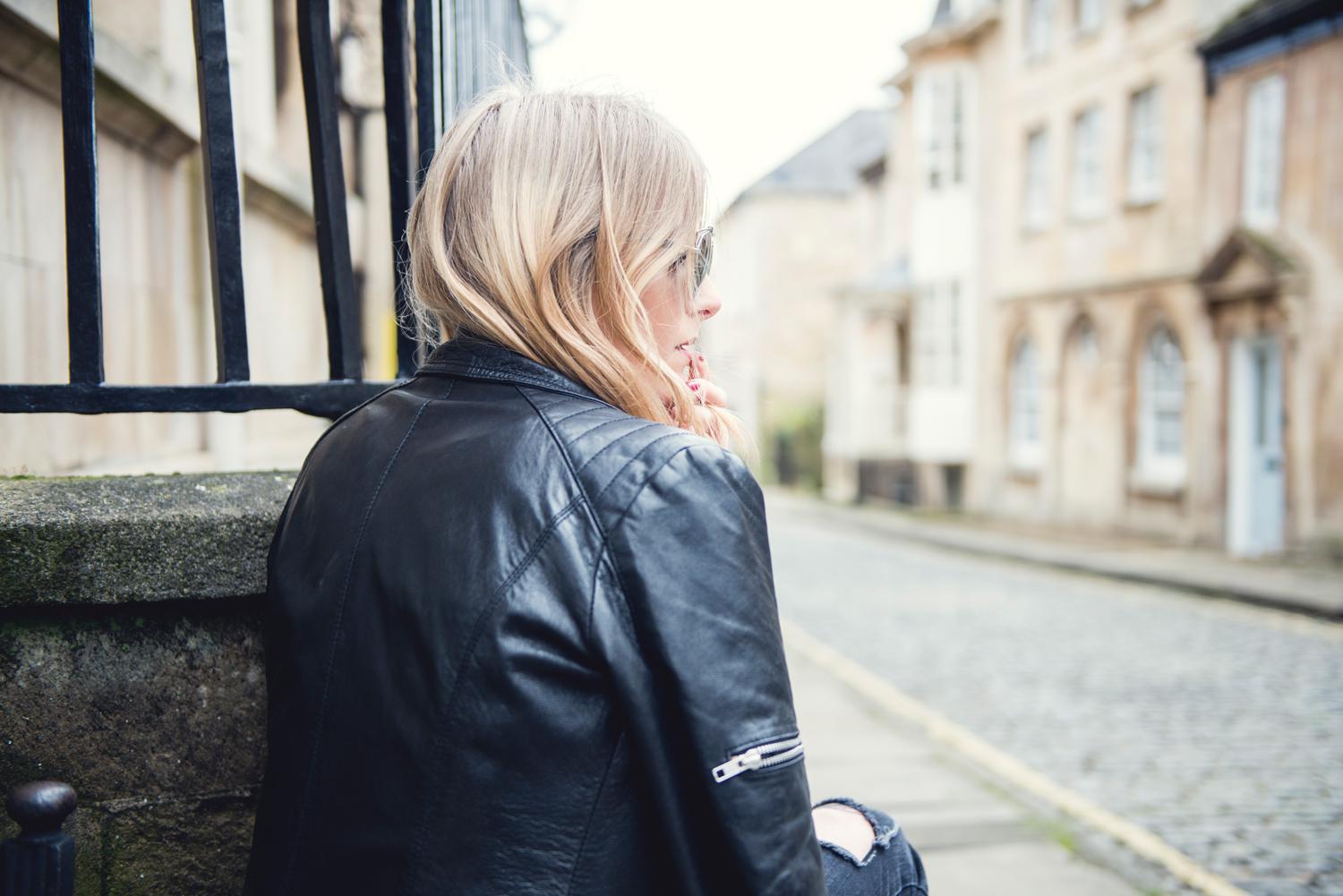 Jacket : Warehouse (Similar here)
Top : Zara (Similar here and here)
Jeans : Asos
*Boots : Public Desire
*Sunglasses : Plastic Tail (Similar here)


Make sure you follow me on Bloglovin if you aren't already! I'll be posting 3/4 times a week now so make sure you follow so that you never miss a post, it's also great as you can save them for later!
You can also follow me on my new journey into youtube where I will be doing the occasional video, I've decided to take a small step back so I won't be doing weekly videos, just hauls and favourites most likely!! You can subscribe here!
All photographs taken by Kirk Schwarz, you can find his website here and his instagram here!