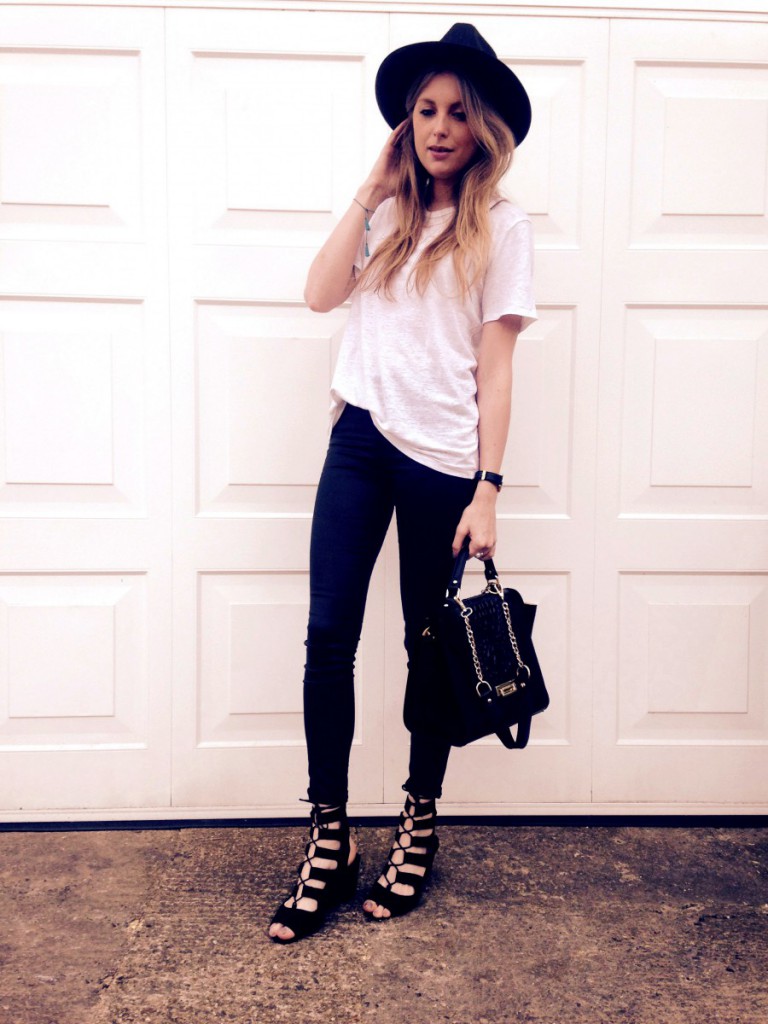 My absolute style staple that I can't live without is my favourite white t shirt, courtesy of H&M menswear! As someone who appreciates a good white t shirt, I have to admit that I pick up my favourite pieces in the menswear section.
This is my favourite boyfriend tee, the linen mix means the fabric has a marl effect look which is slightly see through, but not too much! Mens tees just fit so much nicer in my opinion, I'm someone who prefers loose clothing, so mens t shirts are perfect as they aren't fitted. Womens t shirts always seem to be made of uber stretch material with a fitted shape and it just doesn't do it for me!
I've dressed it up with my gorgeous new elilla Jewellery layered gold necklace and pearl ring, delicate gold jewellery is the perfect finishing touch to any outfit!
I love my new Next lace up wedges, I'm not usually a wedges kinda gal but these ones are an exception! These paired with my leather look Topshop jeans give a plain white tee a smarter look.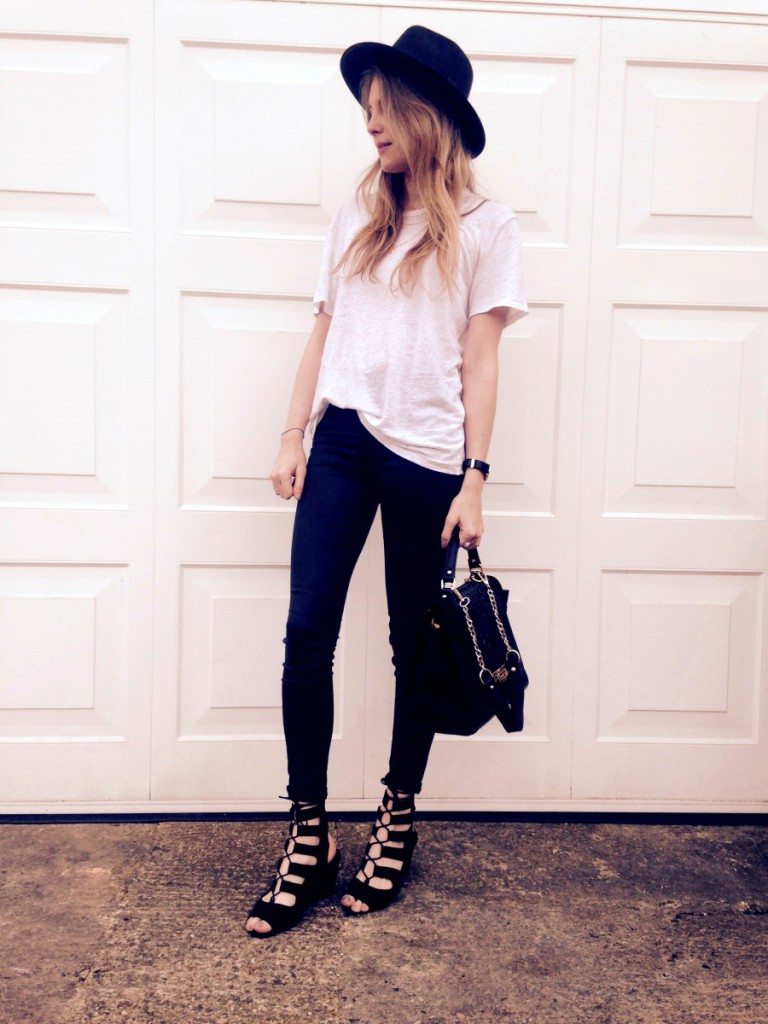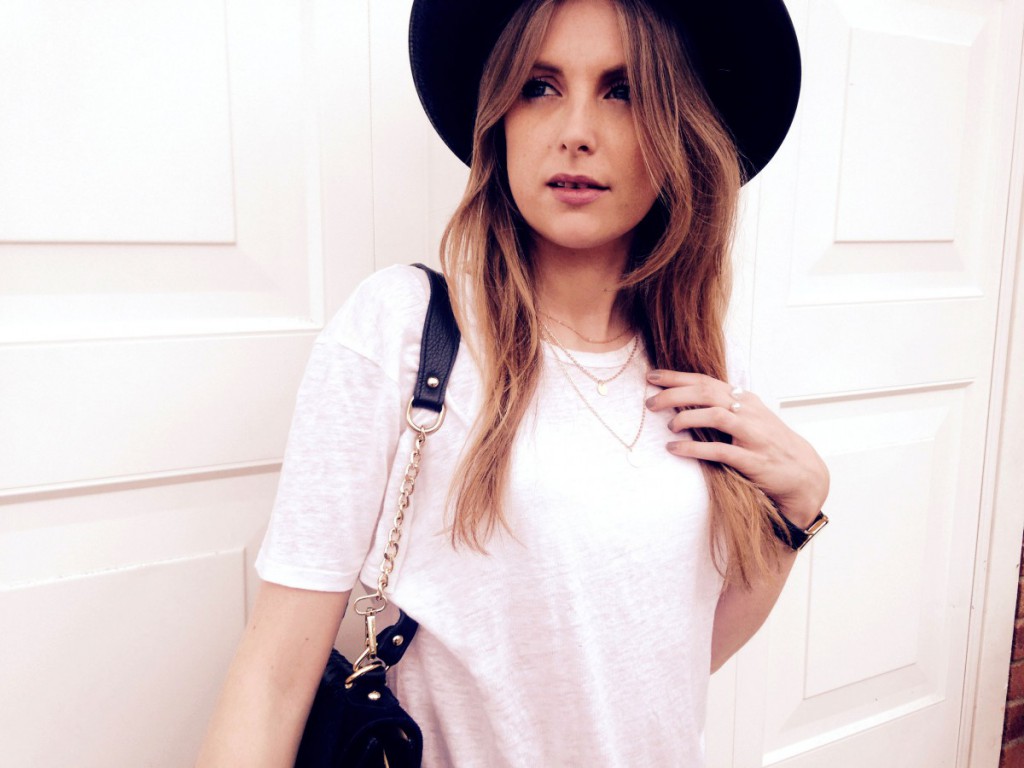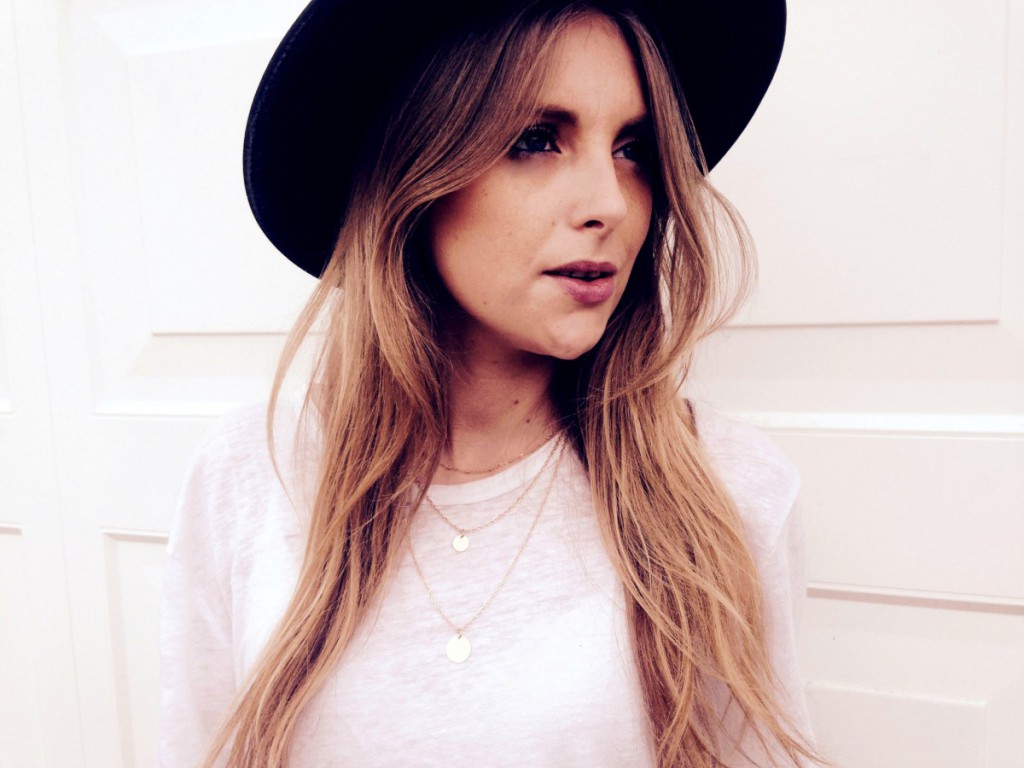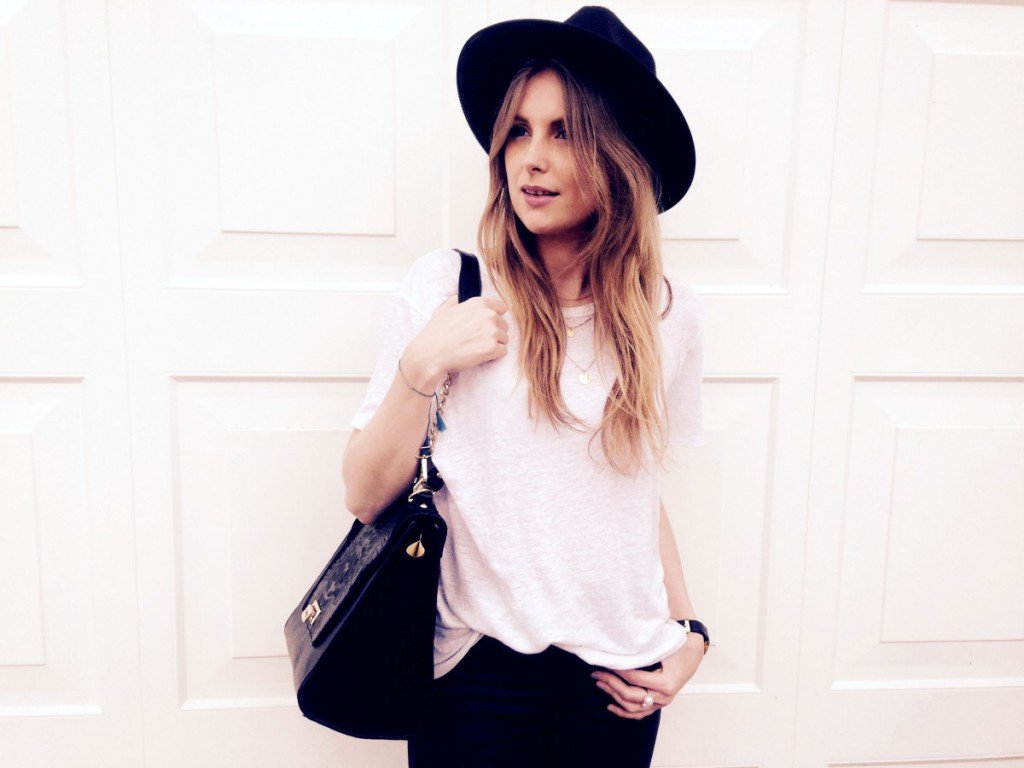 Get my Brown and Berry bag now for just £149.00 whilst it's still on offer! Offer runs out on 30/05/15!
T Shirt: H&M | Jeans : Topshop | Wedges: Next | Bag: Brown and Berry | Hat: H&M | Watch: Larsson & Jennings | Ring: Elilla Jewellery | Necklace: Elilla Jewellery