Going freelance wasn't really a case of can I or should I, more a case of I must, I will. I know for a lot of people it's something that they deliberate over for a while, but luckily for me I have no major overheads, still in the comfy nest of mum and dad, and I had to make it work, going back full time just wasn't an option!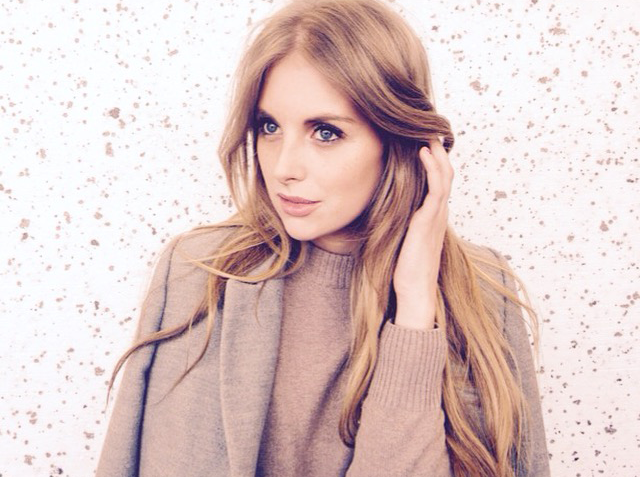 I was working previously as a BA at a well known shopping channel, though I was really good at the job and at times felt it was something I could excel in, it just wasn't for me! I can't bare the thought of sitting round that same table day in day out and office bitchiness is just not what I'm about. I'm sure you get it in every office, particularly in buying, but it's not something I was used to and quite frankly, not something I wanted to get used to!
So long story short, with the constant digs and put downs I felt i was going up stream without a paddle. One thing led to another and I found myself signed off by the Dr for stress and anxiety! Not something I would ever have imagined myself saying, I was always the smiley happy one! Three months later I made the decision I couldn't go back, the only way to move forward was to start again in something I truly enjoyed, my calling!
I'd worked as a freelance stylist before whilst I was at uni so still had some contacts, I'd always seen it as something I couldn't do full time.. nothing that fun can be considered a 'proper' job surely? Whilst working for yourself is a breath of fresh air there are always things to consider, these are my top tips!
Network, Network, Network! All day everyday you need to network! Working as a stylist your always meeting new make up artists, models and photographers, not only can you help each other out to build up your portfolio in your spare time, but these are the people who know people you need to know! Speaking to people is how you find out about studios and get contact details!
Be flexible. I don't get booked for my following week until the Thursday before ( if I'm lucky), sometimes you get called the same morning or the day before. You have to be flexible and just go with the flow, I found this hard because I'm a planner but it also has it's up sides, hello last minute holidays!
Never burn bridges. Its a small world, no really, you never know who knows who and bad feedback can spread quickly. Always be on your top form.
Be Sociable! As a stylist I think half of your job is to keep the photographer and model entertained. Honestly, you cannot do this job if your antisocial!
Make sure you put money aside for tax and keep a track of your incomings and outgoings (keep all of your receipts!). I put 20% of everything I earn in a savings account for tax and NI, technically you only need to save 20% of everything over the tax allowance but this way your covering yourself and you get a nice little bonus at the end of the year!
Make allowances for quiet periods. Working in e commerce there are obvious busy and quiet periods. Christmas is always quiet, so long as you know this every year you can make sure you put some money aside and embrace the little holiday!
Don't overwork yourself. It's important when your working for yourself and managing your own diary to remember to take time out. I know we all get wrapped up in how much money we can earn but remember to take a break too and don't say yes to everything running yourself into the ground!