When I was approached by Tea company Teami about trying some of their products, my first thought was – not one of those detox teas that give you diarohea. I've seen so many people try them – including my sister, and I just don't know if I'm down with something that flushes your system.
However, Teami have a range of different teas and after doing some exploring, my anxious stressed out self couldn't help but be excited about the though of a tea that claims to relax you. I wake up most mornings with a light headache and aching jaw from clenching my teeth all night and I rarely sleep through without getting up in the night at least once. Could this tea be the answer to my prayers?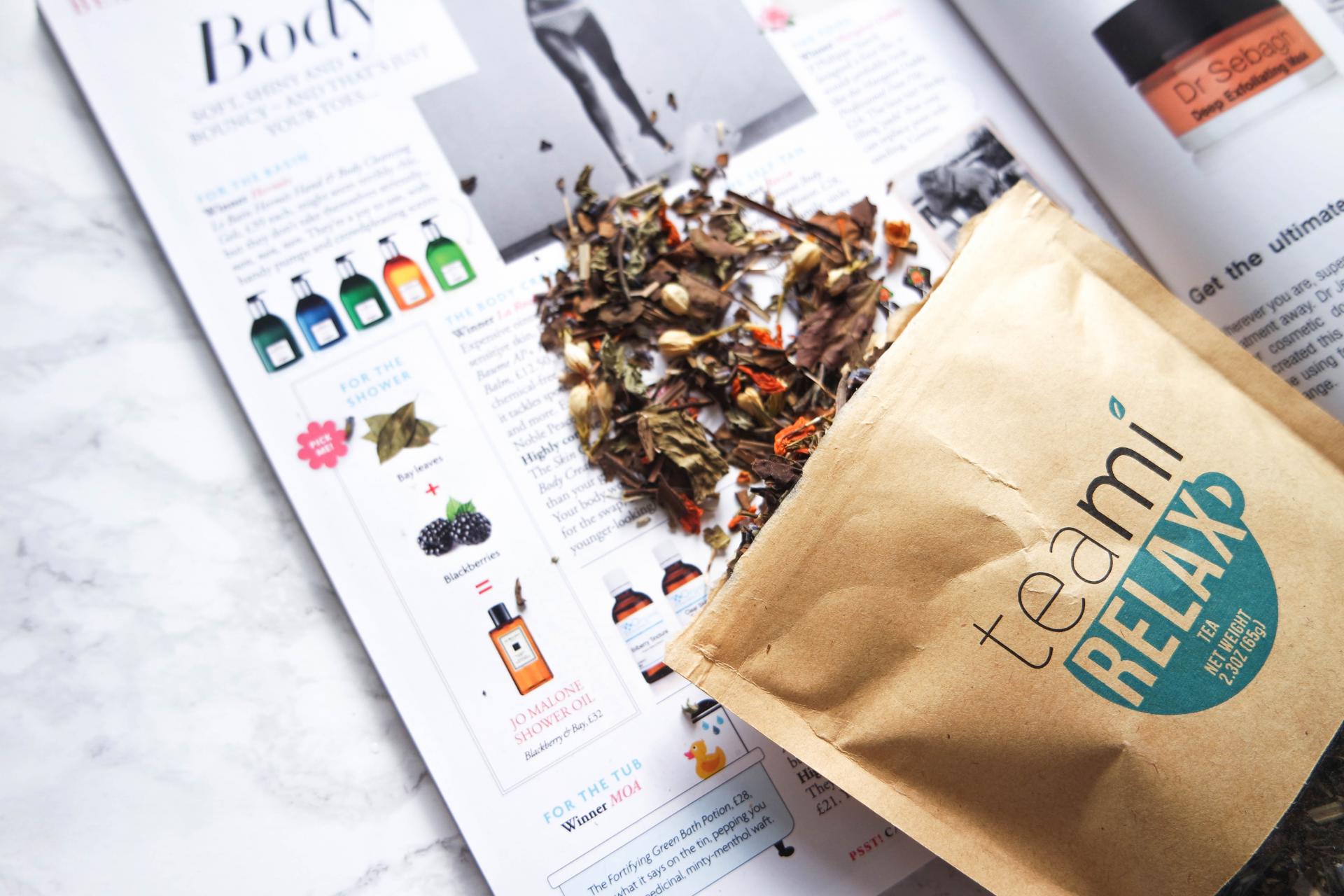 The Ultimate Question : Can Tea Make You Sleep Better?
So the ultimate question for me was – does the tea work? I tried it out in the handy little flask (more on that later) night after night and I have to say my results were varied. When I slept, I woke up refreshed, I slept more deeply and I didn't clench my jaw . . hurrah! However, I wouldn't say that it changed my sleeping habits. It didn't get me to sleep any easier but when I did sleep, it was joyous.
Just one more comment on the taste – it's nice. Not what I expected, I mean how can a tea that tastes nice benefit you? I added a dollop of honey as suggested on the packet and it was delicious.
So if you get the flask, it's super handy as it keeps the tea super duper warm for ages and has a handy sieve that strains the tea as you drink. As I was drinking my tea before I went to bed – my nights got later as the tea just did not cool – that flask is thermal alright. I used it like a little tea pot to stew the tea, pouring it into a mug when I wanted to drink! They also do these handy little tea infusers that fit neatly into a mug!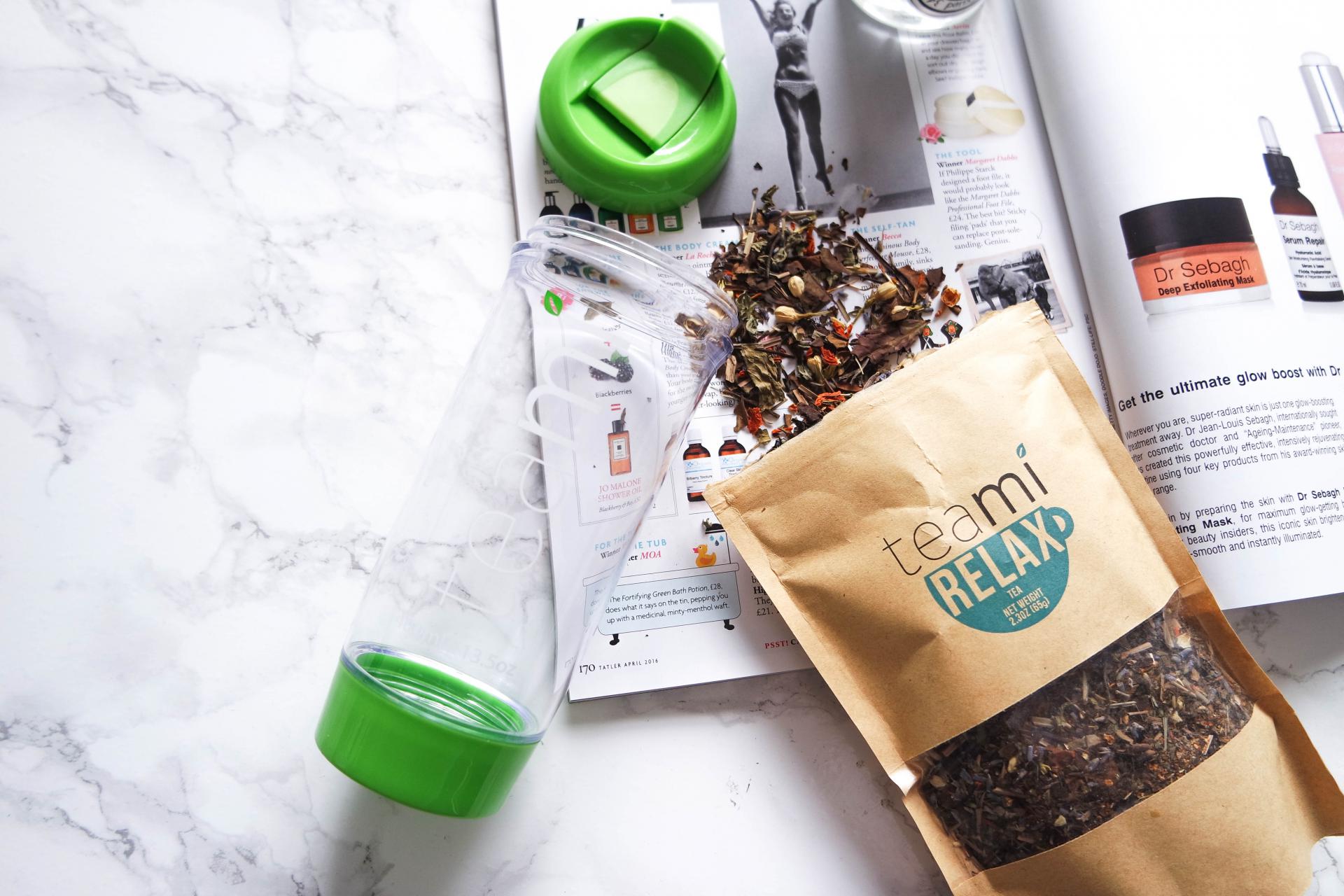 Join the Teami
You can use the code MINDFUL10 for 10% off any of the products from Teami. You can also choose from their wide range of teas, if you're not put off by the whole detox tea trend like me, they do a great range of detox teas including a colon cleanse. There's also teas for Skinny, Energy and Alive. You can see the full range here.