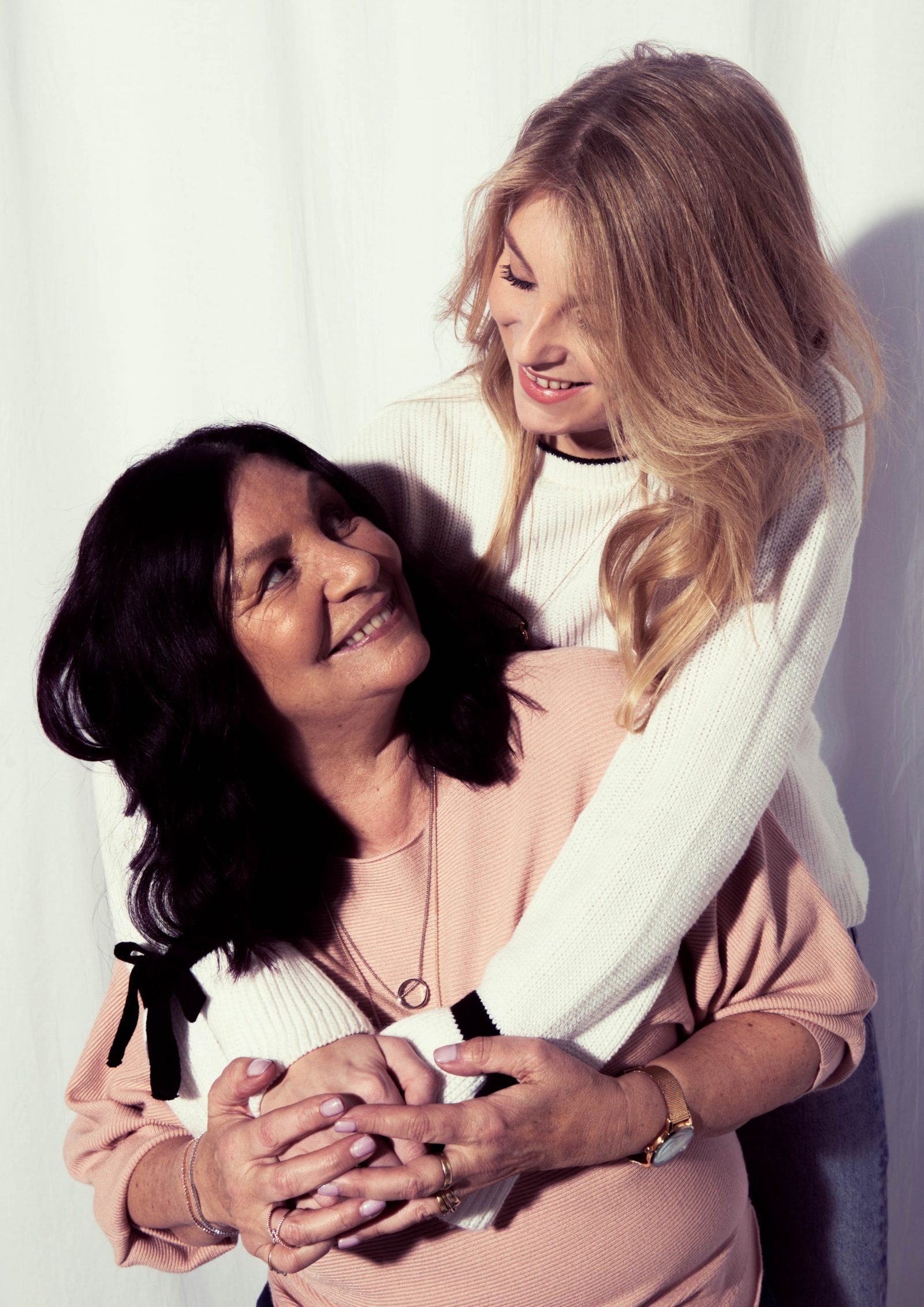 Mum. I've spoken about her more than I ever had before in the past month. You see every company is doing their own mothers day themed promotion and want quotes about how I feel about my mother. The thing is, I'd never really thought about it before.
There's no denying that me and my mum have grown closer than ever in the last couple of years. Firstly due to my breakdown and anxiety from which she is the only person who can relate and truly understand. And secondly from the fact that I have now begun working from home as a full-time blogger with her as my wing man/photographer/coffee drinking buddy/blog post proof reader/youtube watcher/parcel receiver/she really deserves a bloody medal.
It was when was thinking up my replies to these emails that it really made me think about how incredible she is as a woman and as a mother. She's always treated me with respect and trust allowing me to make my own decisions in life and come to her with anything and I mean anything that's on my mind. She's my number 1 fan when it's all going well and she's there for me when it's not. Because of her I've never been afraid to say no and walk away when I know somethings wrong without fear of judgement or being labeled a failure. For me that has affected my life in the most positive way.
Having parents that allow me to make my own choices with no judgement means that I was able to change courses at uni, move home after a failed attempt at living in London and quit my job that was giving me anxiety. I knew I wouldn't have to explain myself and I knew I would be taken care of which I have to admit I have taken for granted after growing to realise that not everyone has parents that are so understanding.
Do Treat Mum This Mothers Day
A couple of weeks ago I was given the incredible opportunity to have a shoot with my lovely mum and I wanted to share them and her with all of you! I often share my anecdotes of the famous Sue Crowe so here she is! Thanks so much to the amazing girls at Pandora for giving me this opportunity to capture me and mum and putting on such a lovely day! Never have I known a brand that goes out of their way to put on things like this with no expectations in return, I just wanted to share them with you guys because . . well . . I love them!
So as the Pandora campaign goes DO treat Mum this Mothers Day! I know it's a bit late now for gift guides and advice but go and give her a big cuddle and tell her how much you love her, a cup of tea won't go a miss either! And here are some of the gorge Pandora bits I saw at the shoot and am now head over heels for! The white ring has to be mine!