Are Pinafores OK? Never thought I'd be one to be wearing a pinafore dress but here I am, channeling Britney at her best.
I actually really enjoyed styling this one up and was pleasantly surprised by the result, I loved playing with the contrasting lengths of the barely there skirt and the maxi cardigan, I think it works!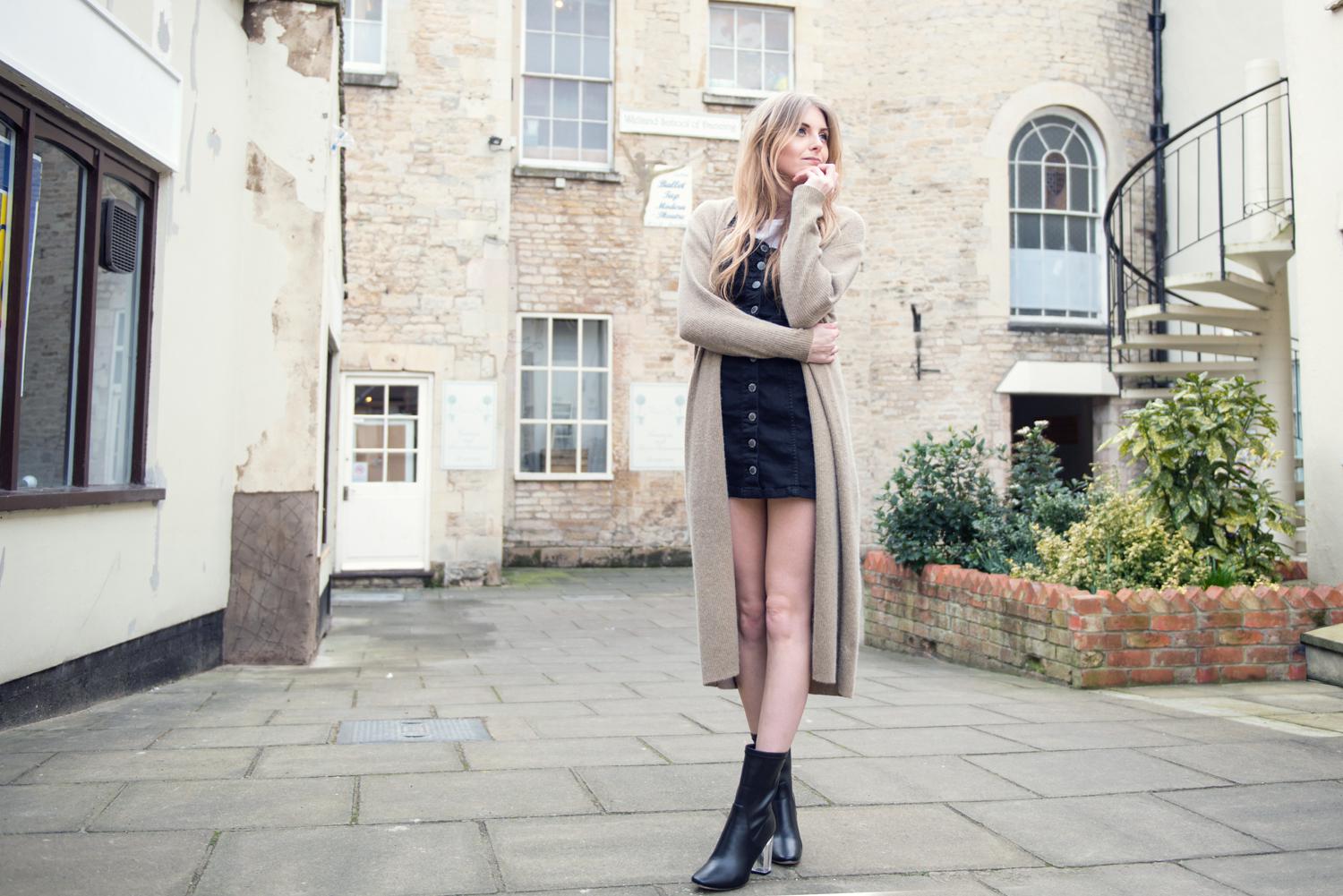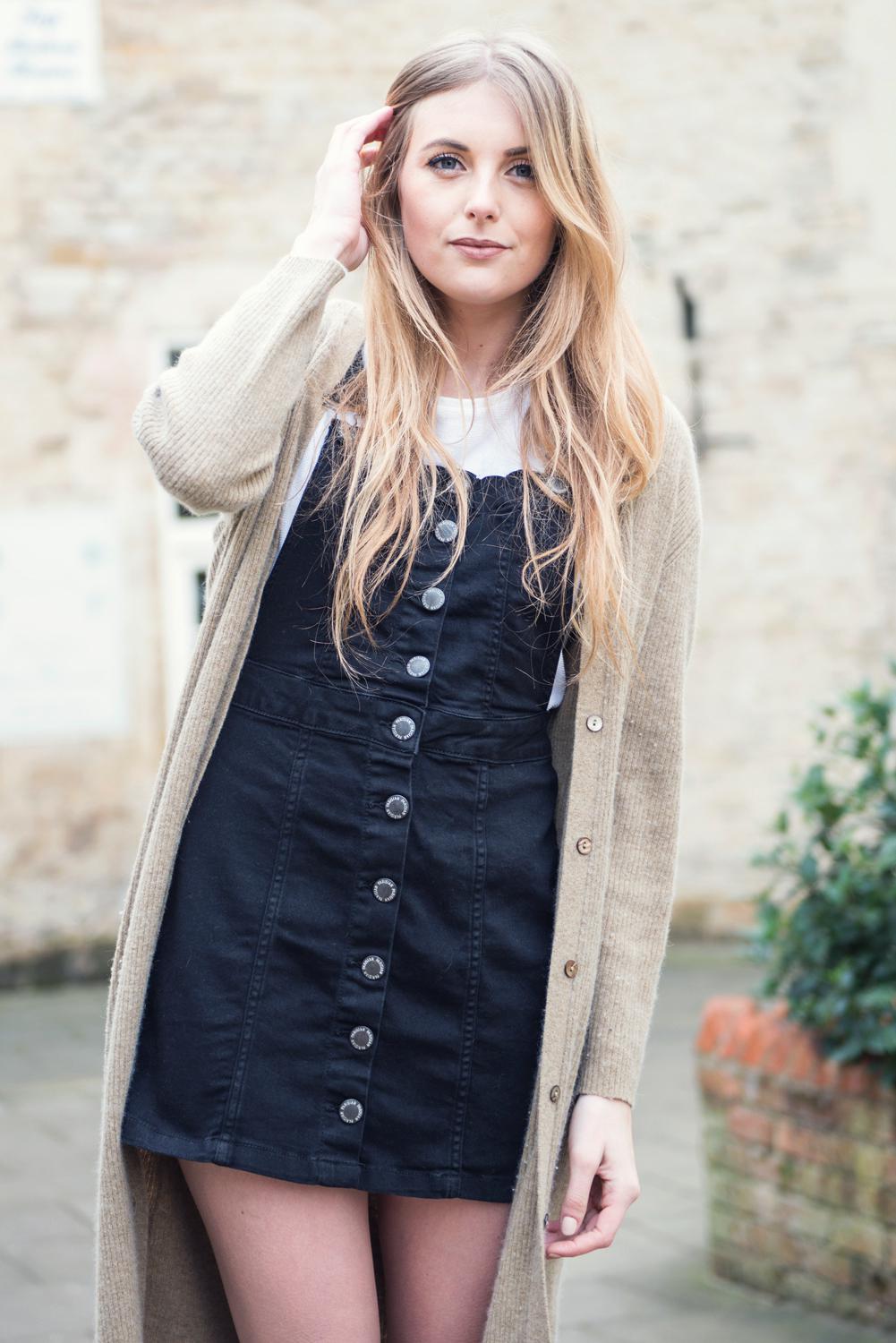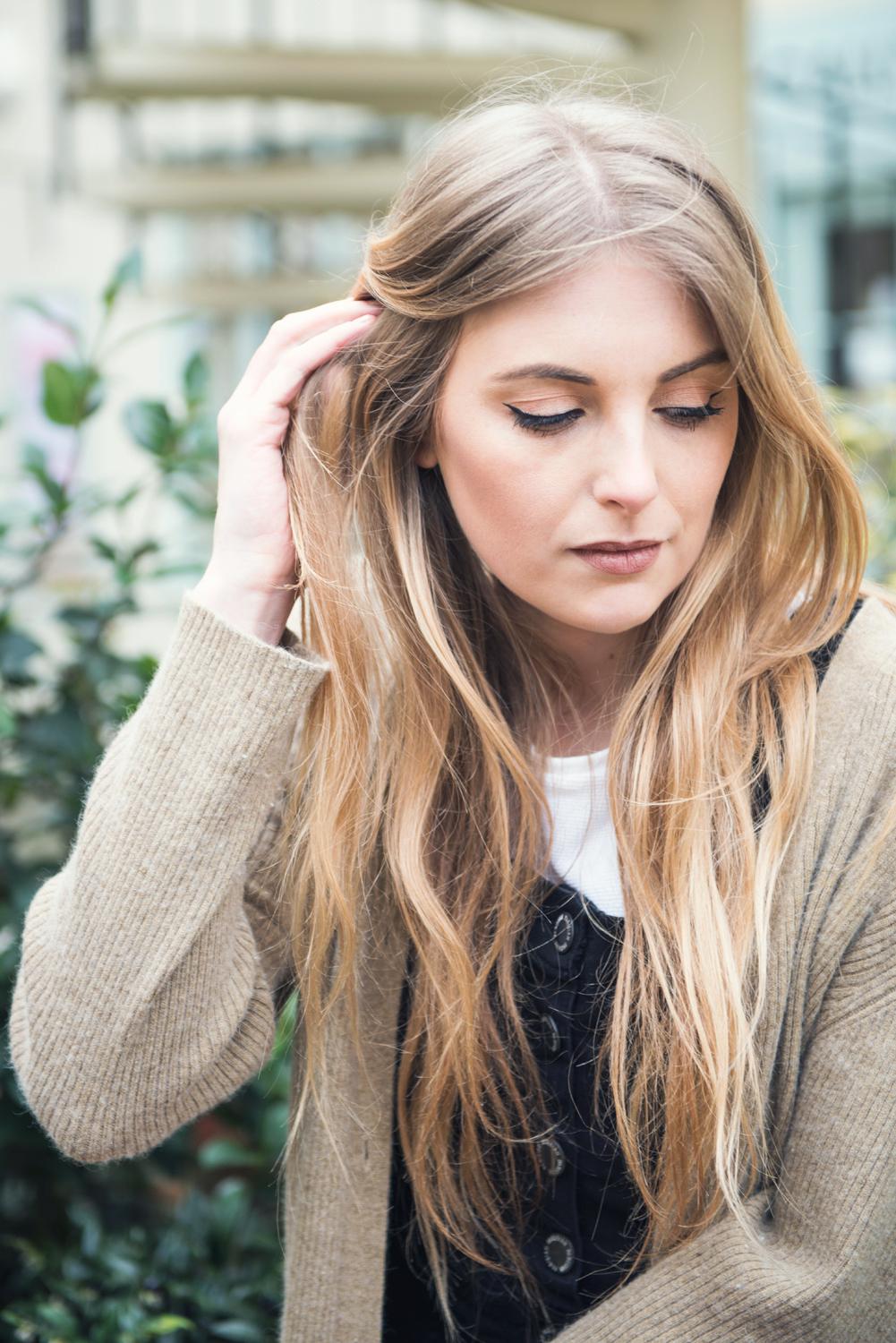 Cardigan : Old // Top : Old // *Pinafore : PLB // *Boots : Daisy Street
Are Pinafores OK?
Personally, I'm all about the, its not what you wear it's how you wear it. Some say you can't polish a turd, I say, challenge accepted. Not that I'm calling pinafores turds. Ok, shall I start again?
Despite the eye watering length, I actually really like this one from PLB, perhaps it's my abnormal height that makes it so small, I think on a normal human it wouldn't be so short! Part of the appeal to me is the button up, who can resist a button up detail on anything? Not me, as we all know from experience!
Anyway, despite the fact that I know for a fact that if I wore this around my boyfriend he's do his oh so predictable joke of "sorry, oh, yeah, the 90's called, they want their pinafores back" I'm pretty sure I pull it off. Please say I do?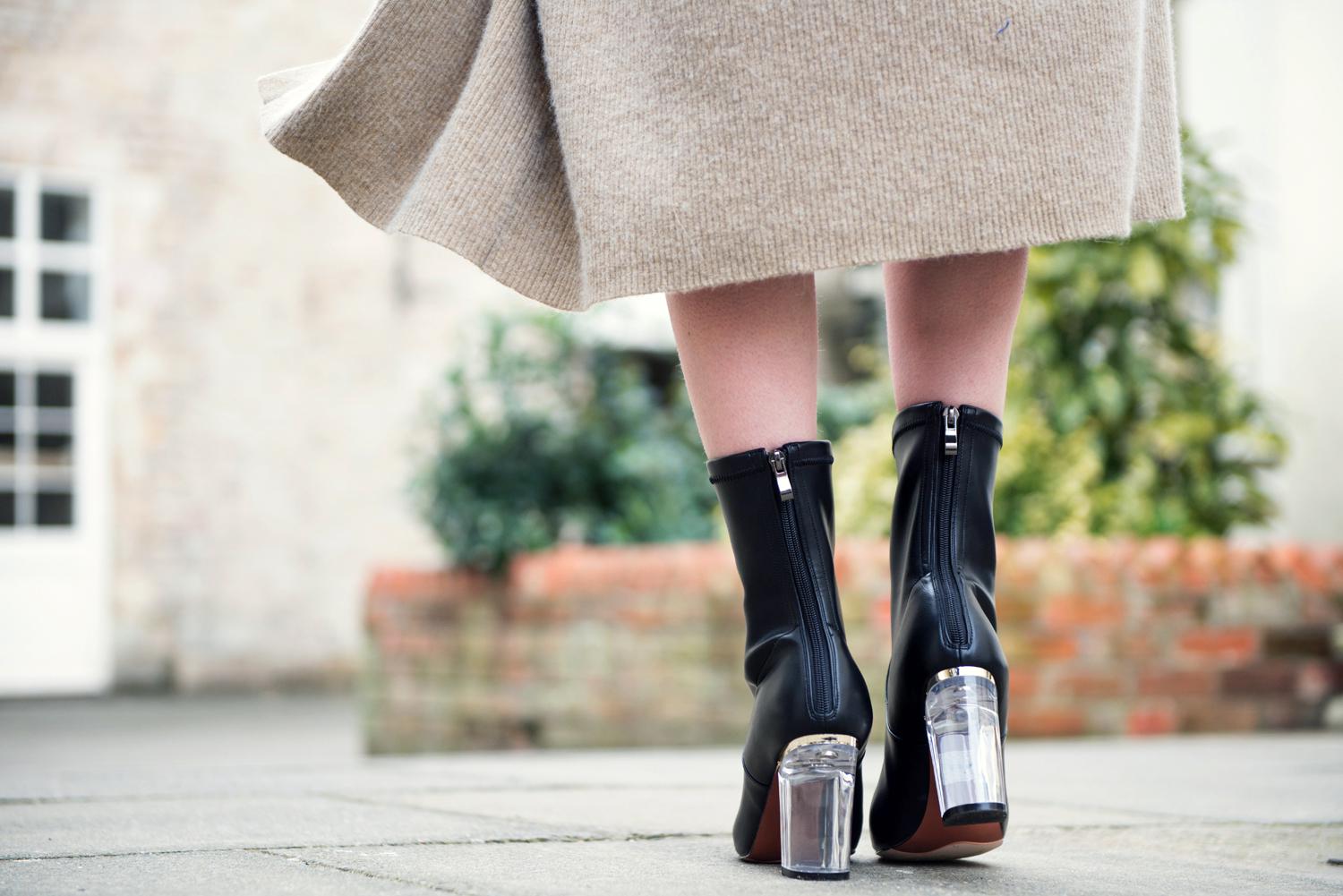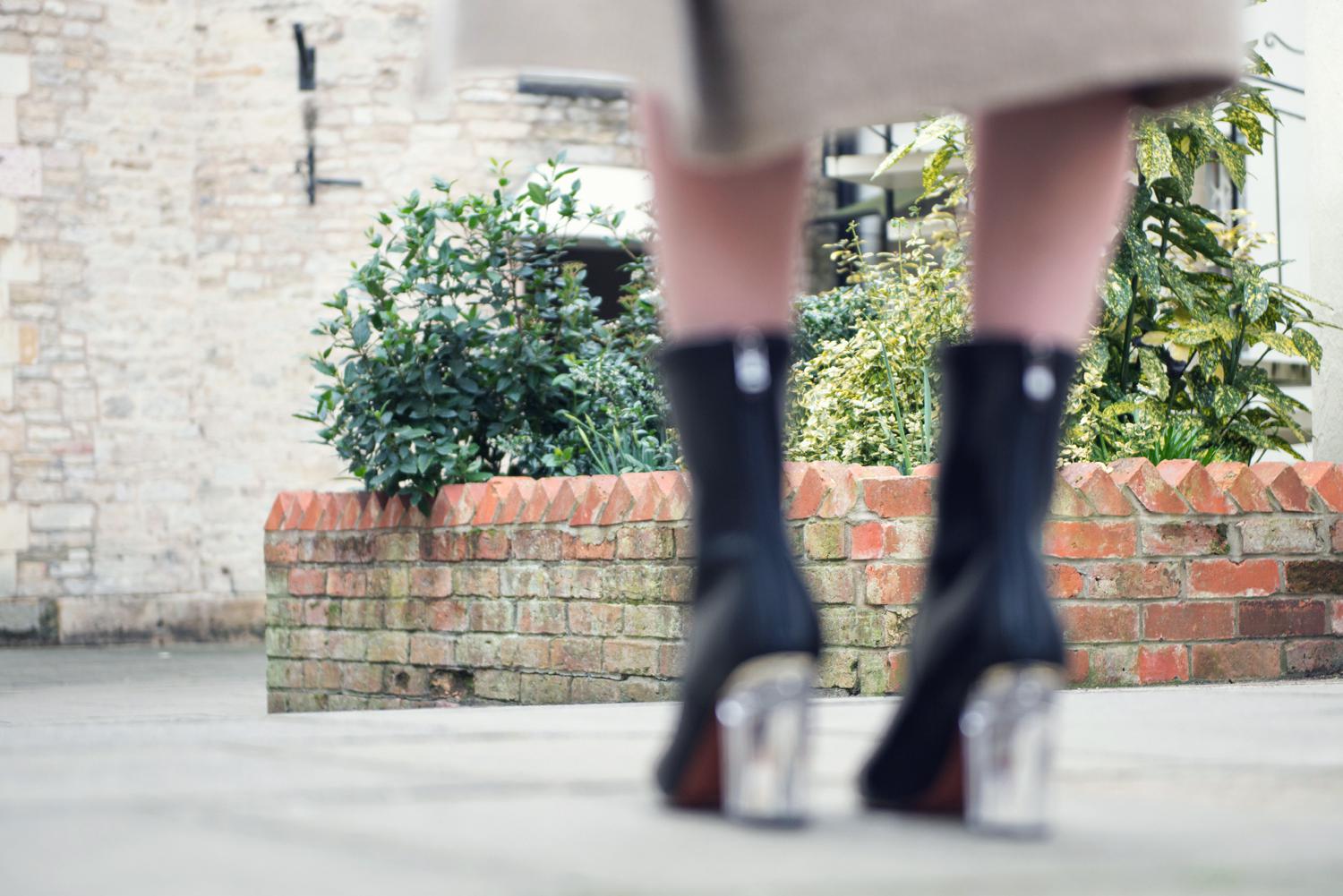 Can we just take a minute to appreciate the awesomeness (yes I said awesomeness) that is Kirk's photography skills? I'm loving the two photos above and the 'blurriness'- I don't know the lingo okay?
The boots themselves are pretty damn hot, you can see my detailed opinion on them along with my advice on fit in my haul here. I've said it before and I'll say it again, I'm loving these longer length boots from Daisy Street, they're just so much more flattering and I think it looks amazing with the cardigan.
I definitely need to get this cardigan out more often, I find myself neglecting the older pieces in my wardrobe for the new shiny pieces.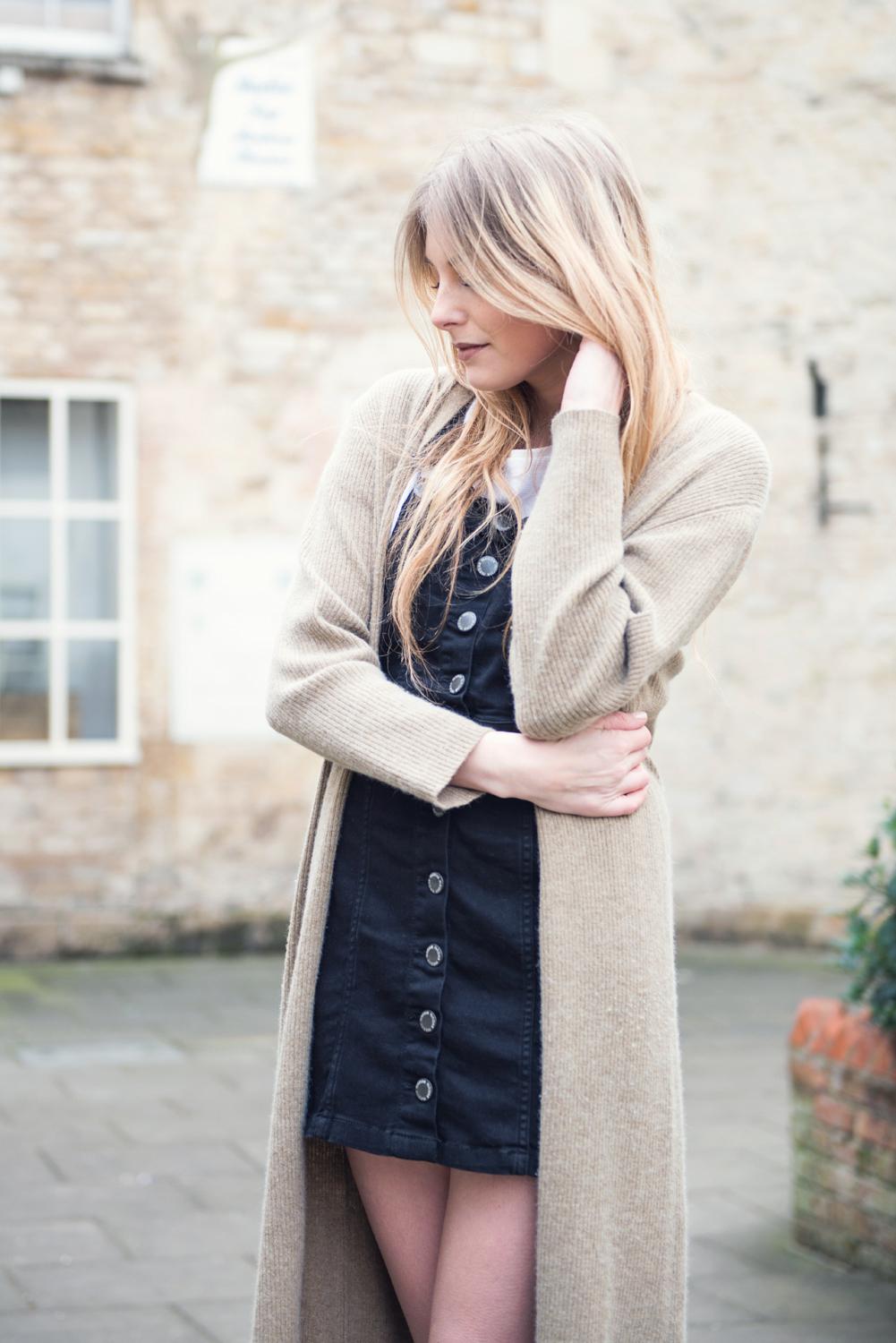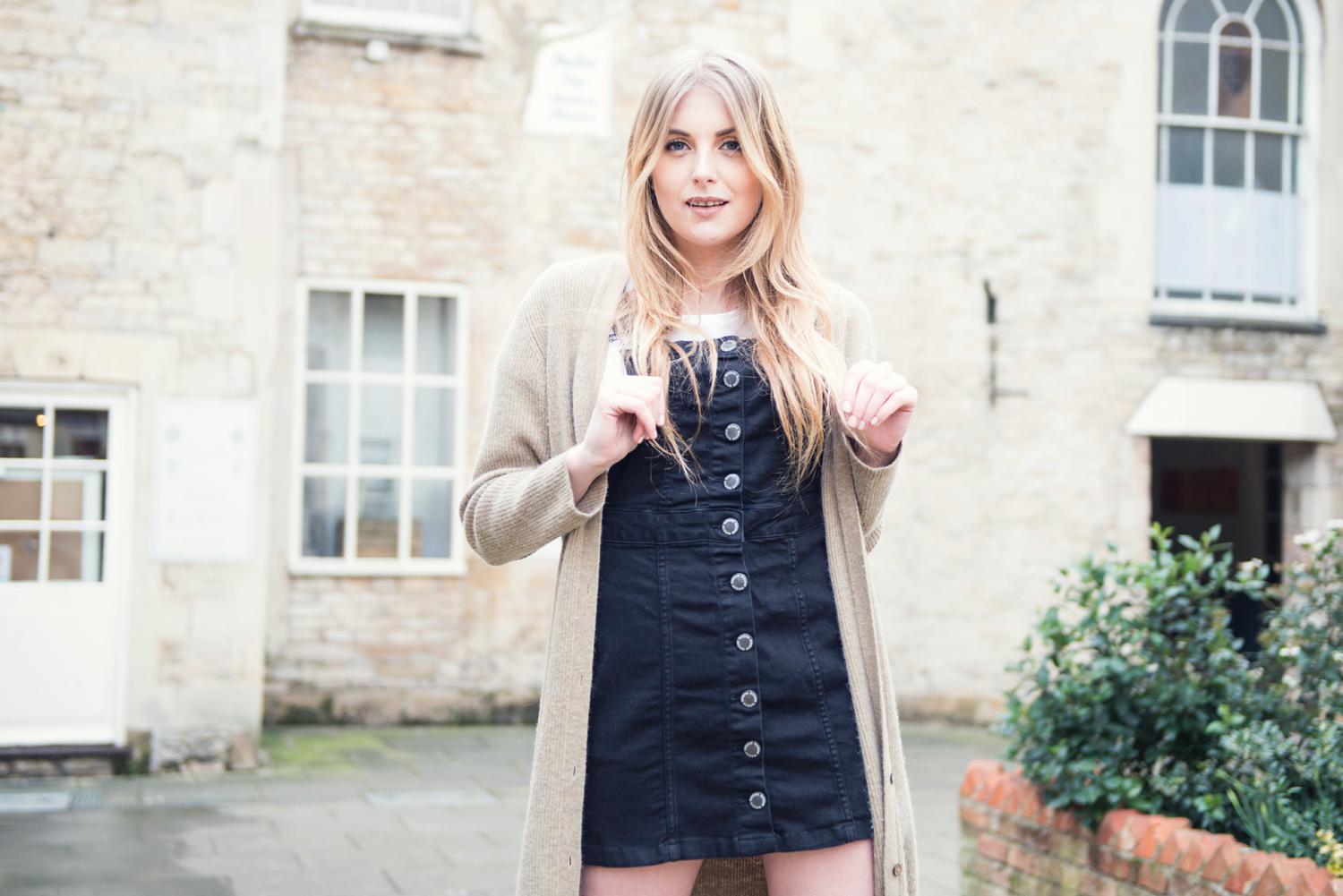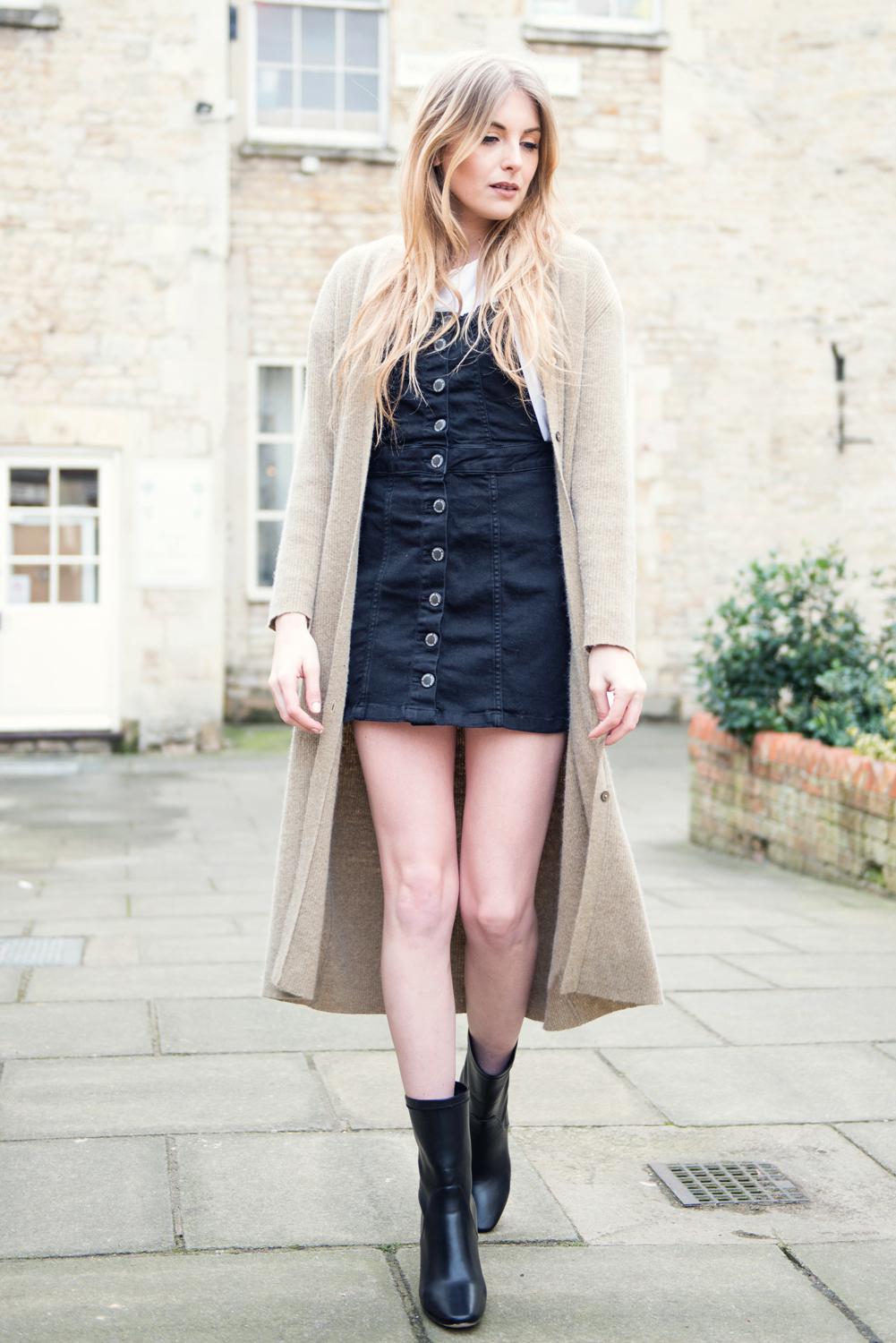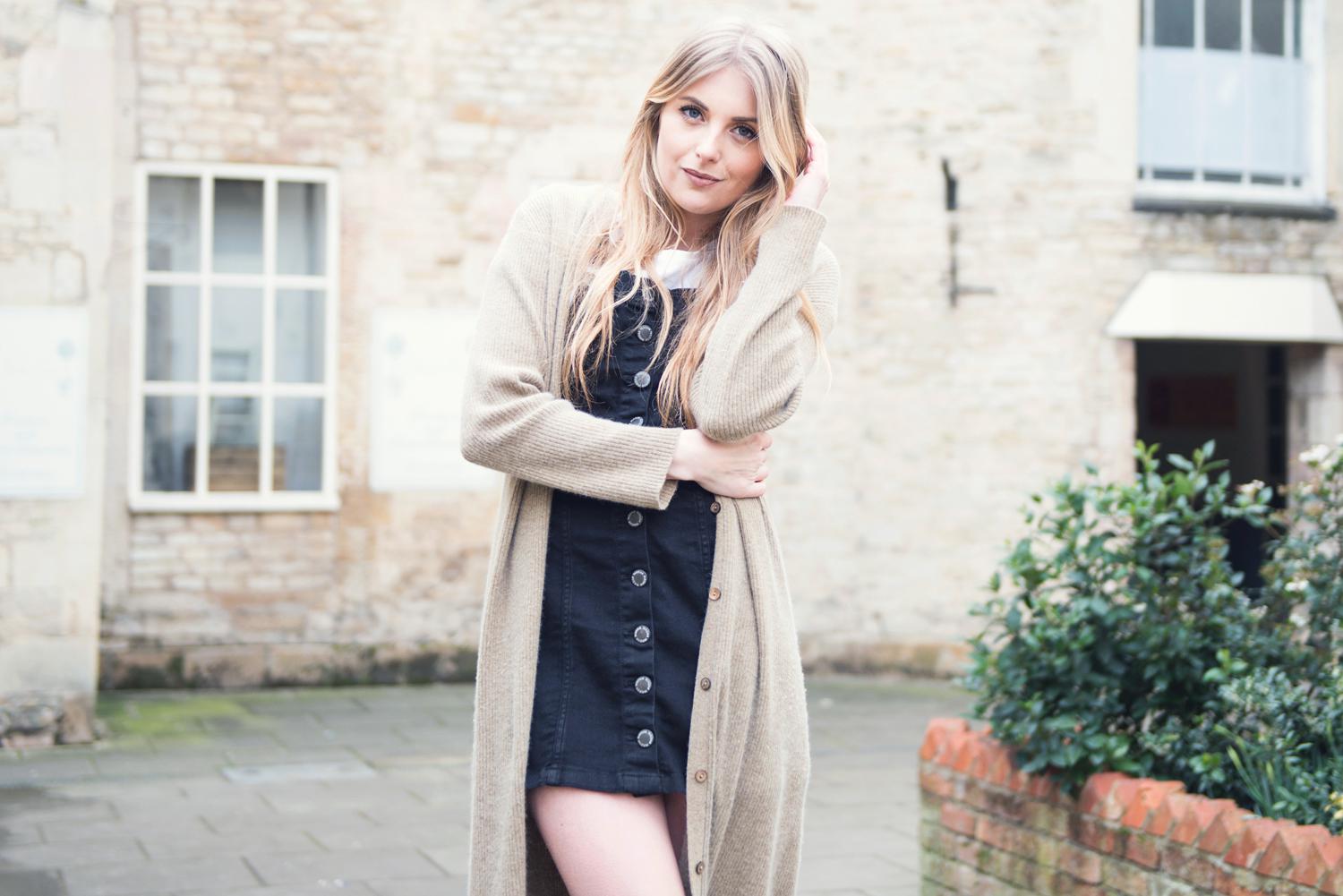 So what do you think? Are pinafores OK? and most importantly, do I pull it off?
Shop the Look
Don't forget to follow me on Bloglovin' so you never miss a post! Lot's of great posts this week including my tips on creating a killer blog title and why I'll always be a denim girl! Follow me here!
If you're a fan of my blog, you might be interested to know that I'm also now on youtube! You can subscribe to my channel here for lookbooks, hauls, q&a's and more! Make sure you send me a request if there's a video you want me to do!
All photography by Kirk Schwarz, follow his instagram here and his website here!