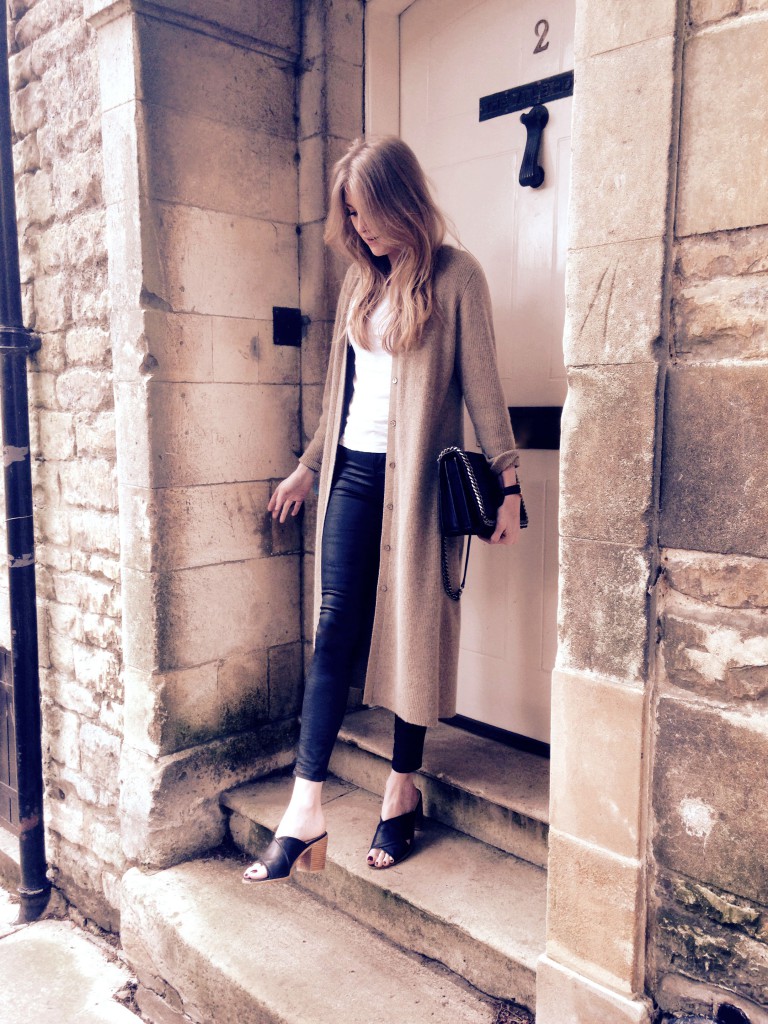 Can you believe this cardigan is from a charity shop? Me neither! I've learnt to be quite thrifty recently and couldn't believe my eyes when I walked into Cancer Research and saw this beauty hanging up! It's so soft and the quality is amazing, for a mere £5.00!! I love the length, though it's a bit tricky to wear with jackets so might be worn a lot more when the weather get's better!
I'm not a big fan of colour, so I think camel is the perfect accent to my black, white and grey wardrobe! I've dressed it up a bit with my black coated jeans from Topshop, and my heeled sliders but it's the sort of cardigan you can wear with pretty much anything!
I've always been one to pop in to charity shop's on occasion, but finding gems like this remind me that you can find such great quality items at a fraction of the price, plus no one else will have it!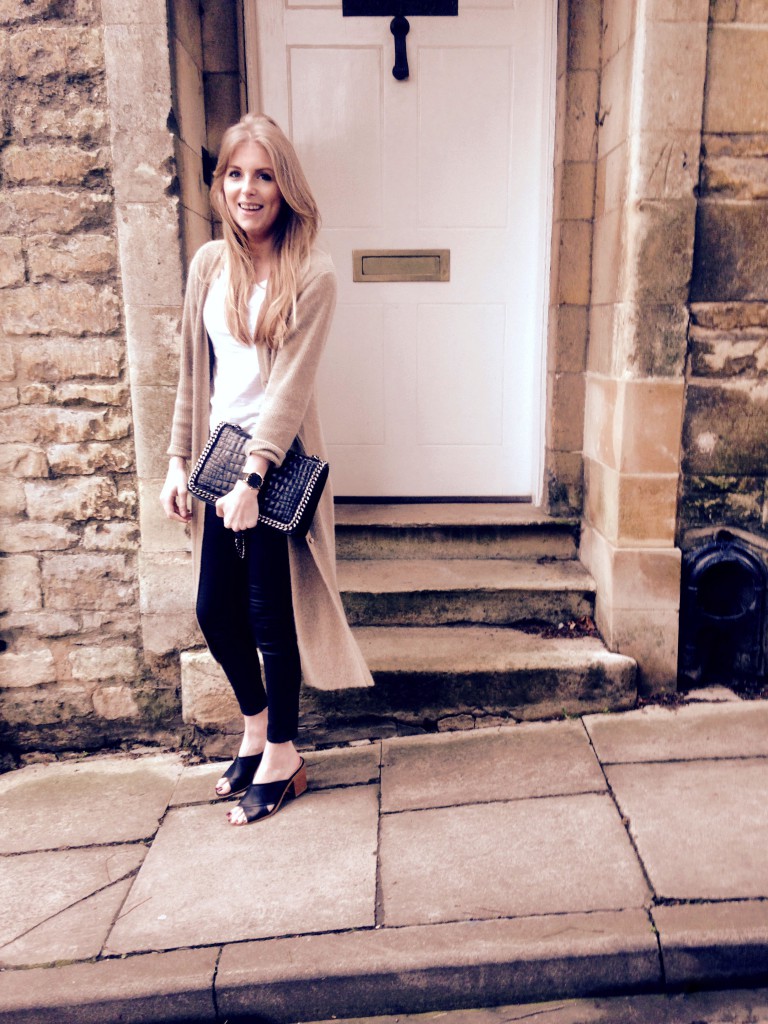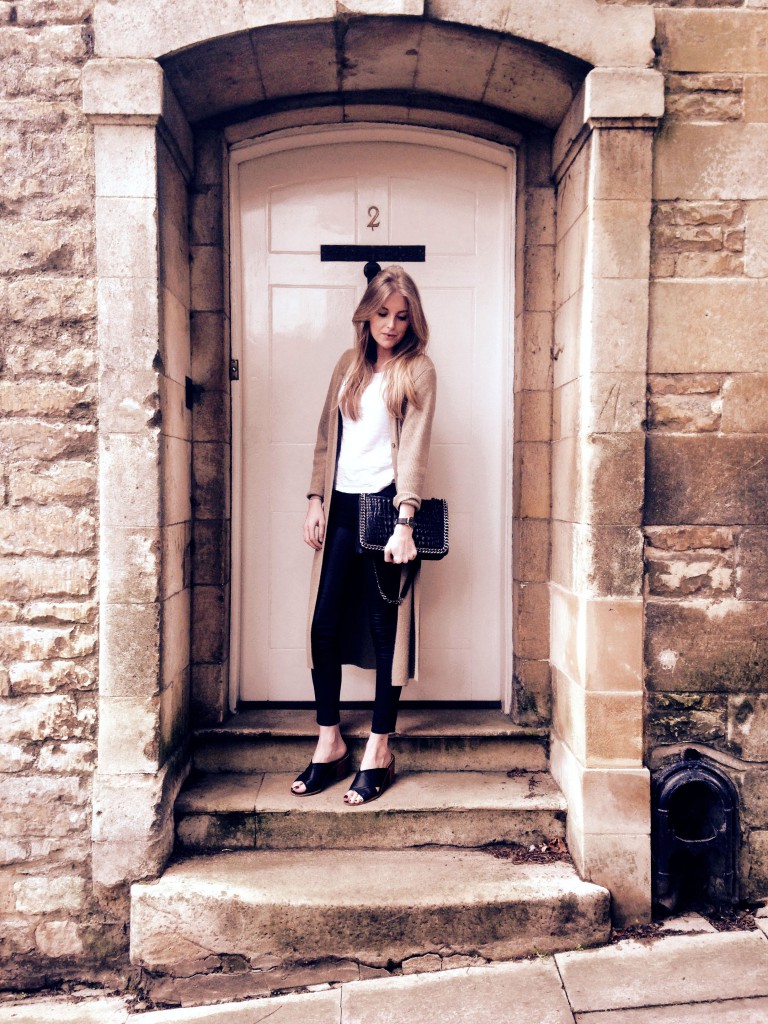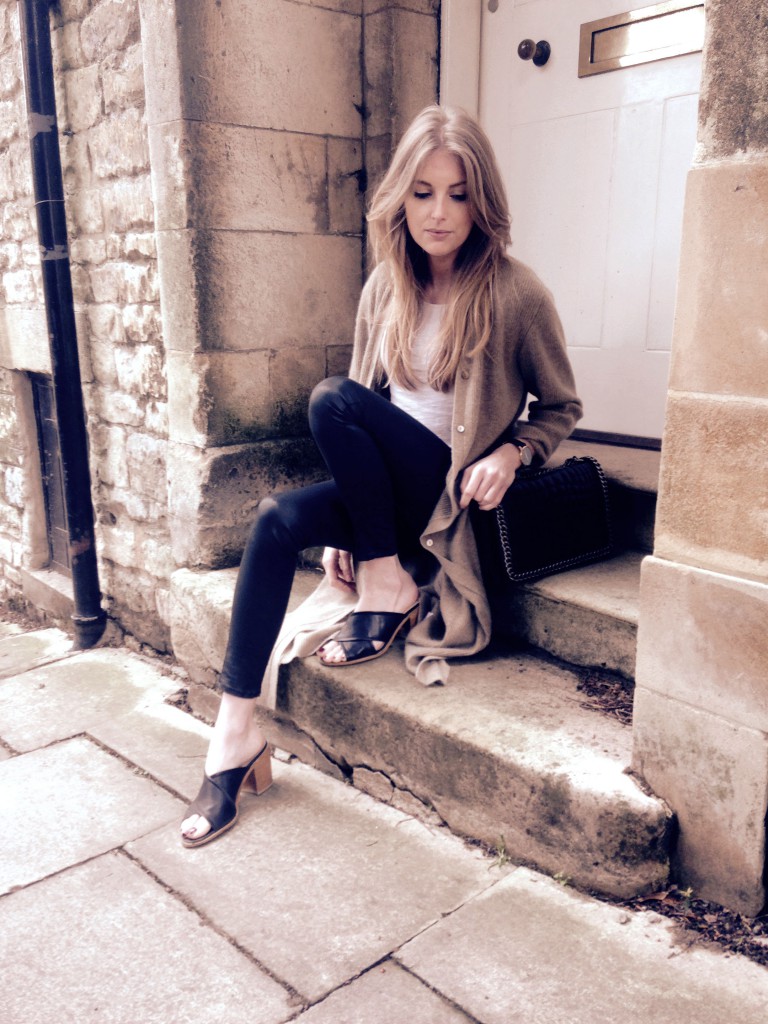 Cardigan: Cancer Research | T shirt: H&M | Jeans: Topshop | Heels: H&M Old | Bag: Zara| Watch: Larsson & Jennings
Sinead x