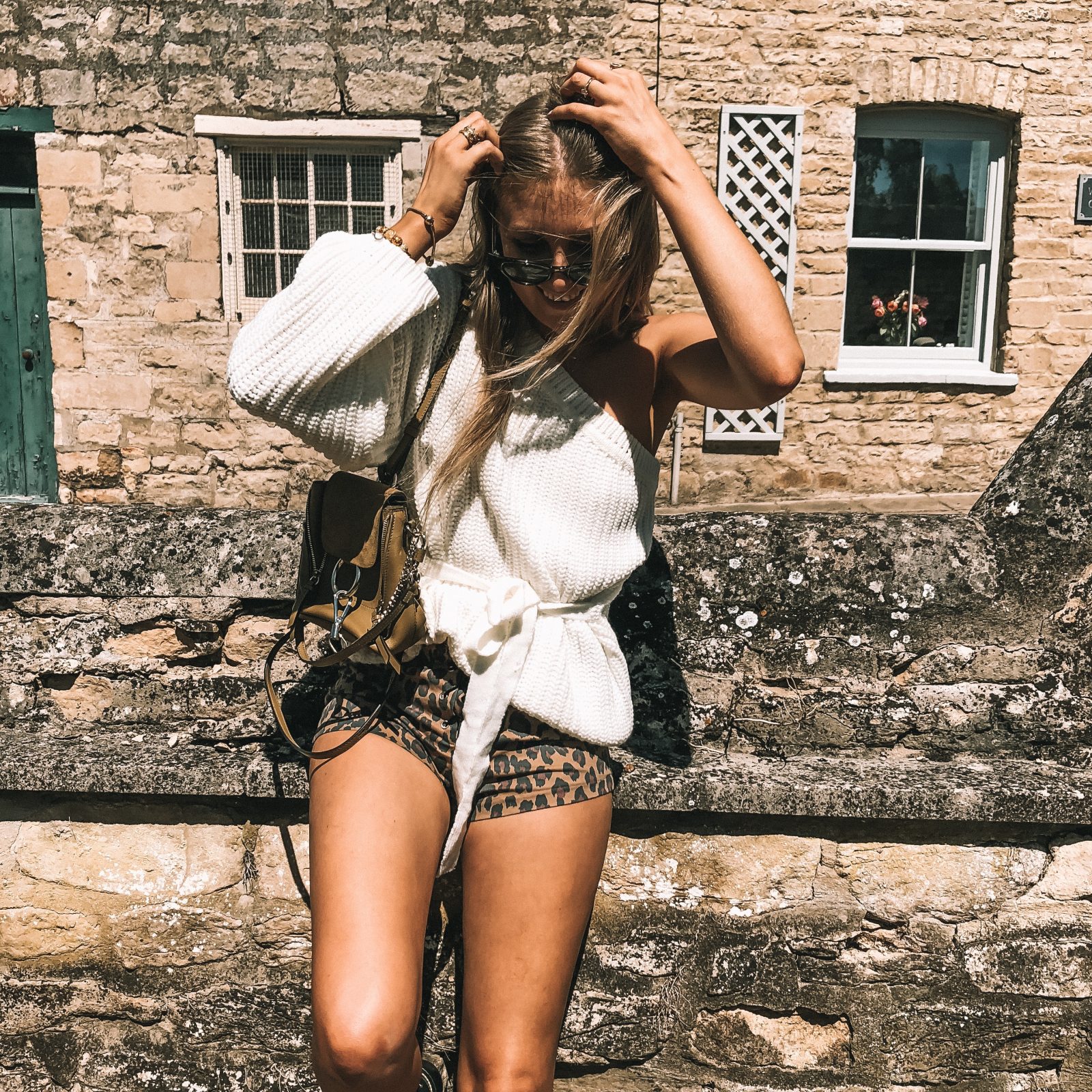 It dawned on me the other day that my Chloe handbag is growing at a steady rate and my dream of becoming a #ChloeGirl is literally within arms reach. Along with my boots and a drew bag I am also the proud owner of not one, not two, but three Chloe Faye bags in varying shapes and sizes.
Click on the images below to be taken directly to the product pages!

CHLOE FAYE REVIEW
Surely this kind of collection could be of use to someone else!? So I thought I'd do what any selfless citizen would do and make a YouTube video comparing the three. In case you had a Chloe in the mind and just couldn't decide which one to go for. Tough decision guys, I'm here for you.
So along with my little stories of when, how and why I came to own each bag. I've gone over the size, ways to wear, prices and most importantly what fits inside. Ending with an overall opinion on the best for each budget, most classic and most wearable and useful styles. 3 guesses which ones the least useful!?
THE CHLOE FAYE COLLECTION
I actually thought that my Chloe handbag collection was pretty much complete until I made this video. So I knew there was the small, in between the medium and the mini which I didn't have, and the medium day bag which is a fairly new addition, but I totally forgot about the little rectangle one and since when did the day bag come in three sizes!?
Click on the images below to be taken directly to the product pages!

THE CHLOE FAYE DUPES
There's no denying we all love a good Chloe bag and to me Chloe has always been my ultimate favourite designer. There's something about that laid back vibe that just does it for me and I feel as Chloe bag just finishes off any outfit. But not all of us can afford Chloe handbags. I myself have only been fortunate enough (read worked my bloody arse off) to afford designer bags in the past few years so me and dupes go way back! Here's some of the best I've found on the high street right now. Shein is always a dead ringer for a fake if you're looking for as close to the real deal as possible, elsewhere Mango are known for their inspired pieces!
Click on the images below to be taken directly to the product pages!

OUTFIT DETAILS
This is quite possibly one of the sassiest outfits I've worn recently and I love every part of it. Of course the bag is the Chloe Faye backpack then you have the balenciaga boots that finish off any look and give it that effortless cool girl, off duty model vibe.
In the middle we've got verge girl. A brand I've been looking irking with for a really long time now and who's new in page I check way more times than I'd like to admit, praying items will stay in stock for our next round of orders. The one shoulder knit is a particular favourite of mine. I always seem to fall in love with utterly useless items of clothing. As someone commented, what climate exactly calls for a one sleeved jumper? I'm not sure how to answer that question apart from by saying it's fashion baby!
All items marked with an asterix were kindly gifted to me or purchased using a voucher that was gifted to me
Click on the images below to be taken directly to the product pages!

PS YOU MIGHT LIKE THIS
Chloe Faye Mini Review
Chanel Handbag Unboxing
7 Ways To Wear The Balenciaga Boots