Are you ready for this guys? Grab a cup of tea because this is an extensive christmas gift guide for her. Make sure you leave me a comment if you think I've missed anything out! I'd love to hear what's on your wishlist or what you're planning on gifting your family!
The Ultimate Gift Guide For Her
So this is something I could talk about extensively which is why I've done both a blog post and a video on my youtube channel (scroll to the bottom of this post to watch!) to cover all areas. In the video I've tried to explain a bit more on why I think the different let's say, areas are good for gifting the women in your life, whereas here in the blog post I can share more examples and ideas with you guys!
Again I'm going to split it into the main categories and give you some insight into why I think it's a great idea along with some amazing examples! I have to say I had so much fun putting this together, gifting is my all time favourite thing to do! I love buying things for other people!
CANDLES
OK. Let's start with the all time fail safe gift to buy the woman in your life. A candle. Maybe not if it's your wife, you might want to go a little bit bigger than a candle though a candle as a side gift will always be appreciated. To me the candle is also a great gifting saviour, the perfect failsafe for boyfriends Mums or Grandparents, Friends, anyone you aren't confident enough in their taste to look elsewhere. Go for a candle.
Brand I'd always recommend are Jo Malone, The White Company, Diptyque and a new entry for me that I'd never really considered before, Elemis.
Click on the images below to be taken directly to the product page

PERFUME
Everyone loves receiving a perfume for christmas. My all time favourite fragrance brand has to be Jo Malone. Their burnt amber and ginger lily scent is so good and super wintery though I'm definitely not someone who has a different scent for each season! They also have a new scent out this year, the English oak & redcurrant, so good and a great gift for the woman who loves Jo Malone as she's definitely going to want to try the new scent!
Aside from Jo Malone, two more perfumes I'm loving at the moment are Dolce & Gabbanas new The One scent & Tom Fords Black Orchid though Armani Si and Victor & Rolf Flower bomb will forever hold a place in my heart!
Click on the images below to be taken directly to the product page

BEAUTY
Beauty wise, there are so many amazing gift sets out there from some of my favourite brands, Benefit, Elemis, Clinique. Also lots of brands are doing limited edition Christmas collections, Dior, Givenchy & Mac to name a few plus if you're UK based Dolce & Gabbana have some amazing personalisation stations in Harrods at the moment where you can get your make up palettes beautifully decorated which would literally be a make up lovers dream!
Aside from palettes and gift sets, I always think a lovely gift to receive is a luxury lipstick. My sister once brought me a Chanel lipbalm which was something I would never have purchased for myself yet I carry it everywhere and whenever I put it on I feel super special and think about her. Some of my favourites are the Dolce & Gabbana Miss Sicily range, YSL rouge volupte shine and the Tom Ford boy collection.
Something my sister picked up for my on my last birthday is the honey infused hair oil created by Negin Mirsalehi, Gisou. Expensive, beautiful and totally worth it. When buying for the woman you love, it's not always about what she needs, it's sometimes about what she would love but could never justify spending that amount on it. For example, £70 on some hair oil.
Click on the images below to be taken directly to the product page

GADGETS
I always think of gadgets of more of a mens gift but actually no. Women love a good gadget too. Headphones are pretty universal, most people use them daily and a nice pair of white and rose gold headphones definitely won't go a miss. Some portable speakers are always a winner, newsflash girls love to dance to taylor swift when they get ready wherever they are. This cute polaroid camera was a generous gift from a brand but honestly I have used it so much and love it. Such an amazing gift and if you already know someone with the camera then buy her film (Jack buy me film) or this cute little frame to put her polaroids in!
Click on the images below to be taken directly to the product page

LINGERIE
Now please disregard this section of my gift guide for her if you are not said girls boyfriend/girlfriend. Buying underwear for certain people is probably not OK. But seriously, underwear is a gorgeous gift to receive, again something we don't always think to treat ourselves to but always need. My sister has her own collection of underwear ELCY clothing, it's all beautiful, delicate and lacey.. go and have a look you'll love it!
I've also got a discount code for 15% off at ELCY clothing >> elcygift15
JEWELLERY
If you ask me, this should be the number one priority in the gift guide for her. Jewellery is a beautiful gift that in my opinion, any woman would feel super lucky to receive. But tread carefully, does she like silver or gold? Do you know her ring size? These questions must first be answered! My all time favourite jewellery brands that I wear day in and day out are Pandora, Astrid & Miyu, Missoma & Cluse.
Cluse watches are my all time favourites because they're super simple and classic styles with a little twist. They're also beautiful and unique in a hugely saturated marked for watches, is it just me or have 10 million different watch brands popped up in the last year? The 2 watches I love wearing the most right now are my NeginX Cluse gift set (also comes in an amazing box so major plus!) and my green & gold petite watch which you can see here! I've also got a discount code for 15% off at cluse (SineadCrowe15) so make sure you use it for extra value!
Pandora is my all time favourite bracelet brand, I have so many of their bracelets and rings actually, and earrings, and necklaces . . OK, I love it all! But seriously their bracelets make the most beautiful gifts and if they already have a bracelet then a charm to add to their collection is always gratefully received! They have two collections of the charm bracelets now, the original and the essence. My favourite is definitely the essence though I love them both, the essence is a thiner bracelet and each charm has a significance or value such as Loyalty and Peace. To me this makes it even more special and thoughtful.
Astrid & Miyu rings and earrings are honestly the bomb dot com. Their ear cuff selection is insane. They have the most beautiful collection of delicate pieces adorned in diamantes, so beautiful. Their rings also make the perfect gift as they all come in one, adjustable size so fit is no longer an issue. This also means they can be worn as normal or midi rings depending on the wearers preference!
Finally, Missoma do the most amazing necklaces. By far my favourites from their ranges are those from the Lucy Williams collaboration collection. Both the original with that gold horn every fashion blogger in the UK is currently wearing (me included) and the latest Rome inspired collection which I have yet to get my hands on.
Click on the images below to be taken directly to the product page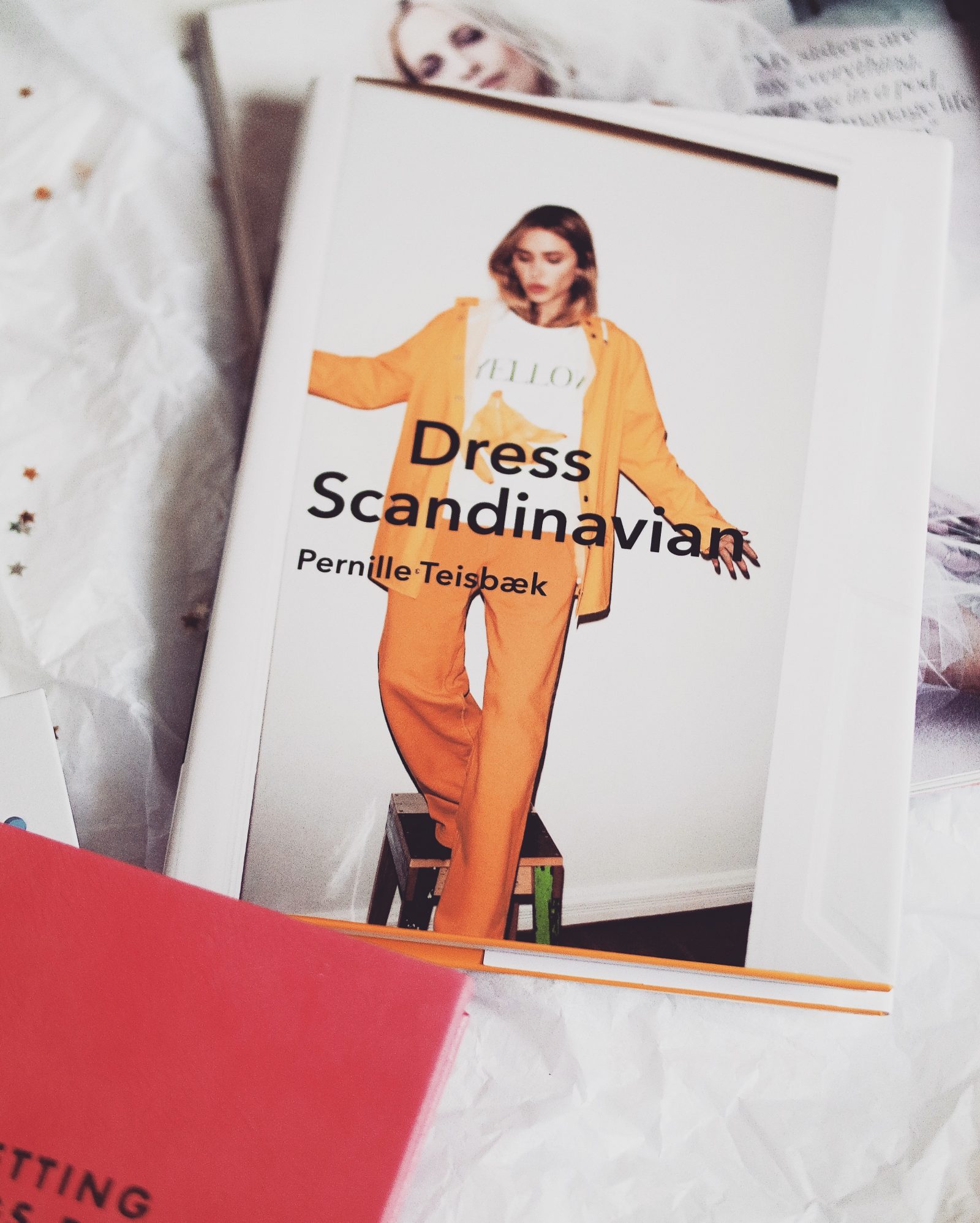 COFFEE TABLE BOOKS
More so for the home owners or flatlayer-s amongst us, but let's face it, who doesn't love a beautiful hard back book? Style, Interior, Plants, we don't care what's inside. OK we do a little bit. . but only a little bit. I've linked some of my favourites along with some that are on my wishlist for some inspo! For the fashion lovers there are some incredible designer books out there that will earn you some serious brownie points for thoughtfulness.
Click on the images below to be taken directly to the product page

ACCESSORIES
Scarves, belts, Sunglasses, handbags, passport holders, key rings, notebooks, purses and card holders. All great ideas. Anything personalised will go down very well. Leather is always good unless we're talking about vegans then no way Jose.
I know I said handbag but that doesn't have to be designer. Of course I'm sure she'd love a designer bag but it's a very generous gift to give and there are so many beautiful styles on the high street. Kurt Geiger have some incredible styles at the moment and this little navy velvet number is ideal as a christmas gift. It comes in under £100 and would make the perfect NYE bag.
If you were wanting to gift designer, who says it has to be a bag? Designer sunglasses are always an amazing gift idea plus silk scarves which will compliment her handbag collection or even a leather belt.
Click on the images below to be taken directly to the product page

A Christmas Gift Guide For Her