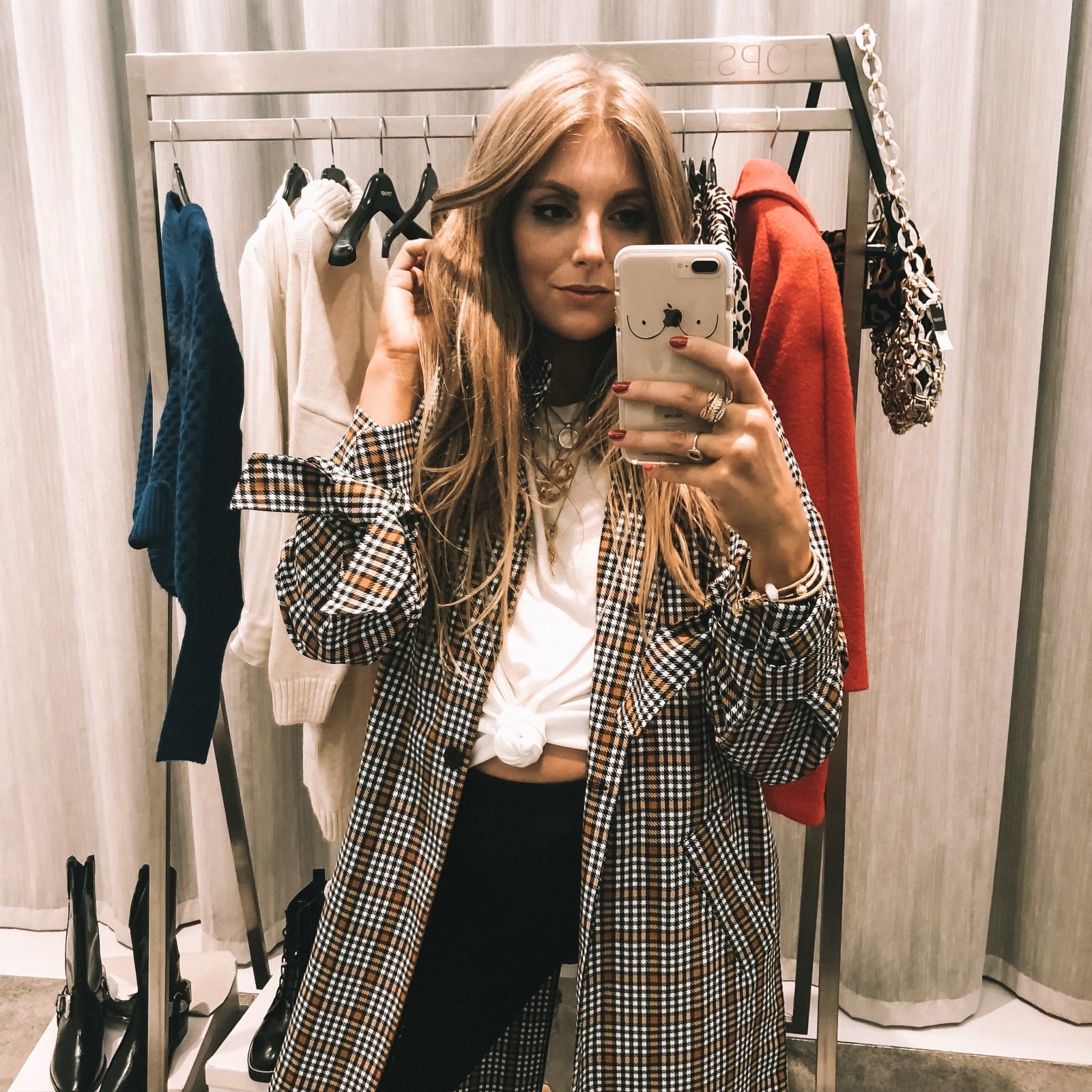 So I actually filmed this a while ago but FEAR NOT guys it's still all in stock! So can I be let off the hook?! I wanted it to not be one after another Topshop personal shopping hauls for your own sakes so I feel like you can forgive me for this? If you're already like helllll my autumn haul from a variation of brands hereno I want variation then fear not, you can see !
And if you want to see more Topshop then I also filmed a 5 outfit ideas for workwear haul type thing at the same time in Topshop personal shopping so watch that here! I would love to hear what you guys think of the things I picked up? I've been loving and wearing everything I got and I have to say this trench is a personal favourite of mine! What do you guys think?
All product links are below the video and if you want sizing and pricing info you can find it in the description of the video on youtube! Enjoy!
Click on the images below to shop!

Come Shopping With Me in Topshop Personal Shopping
SHOP THE VIDEO
Click on the images below to shop!




HIGH STREET WISH LIST
Click on the images below to shop!




PS YOU MIGHT LIKE THIS
5 Ways To Style Your Summer Clothing For Autumn
How To Style The Printed Trench Coat For Now
5 Workwear Outfit Ideas