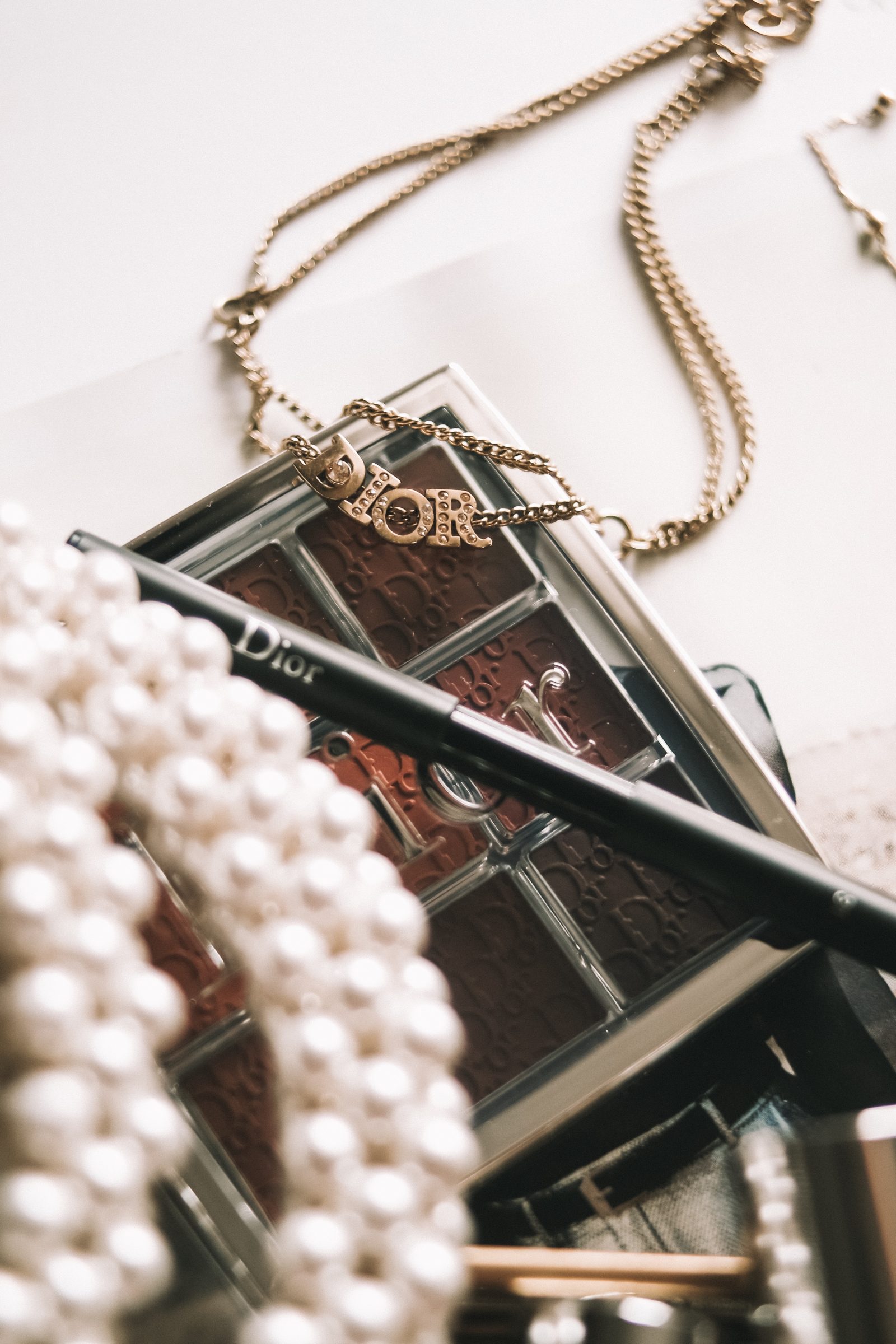 A while back now I was kindly sent some products from the new range at Dior, BACKSTAGE. I'd seen a lot about the new release so once I finally got my hands on the Dior BACKSTAGE collection I went photo crazy, you've got to document beautiful things right?! But I held off sharing the images for a while as I wanted a chance to properly try them and let you know my thoughts!
So here's a mini make up review of the new Dior BACKSTAGE collection, the pieces I have anyway! What I use, what I don't use and which pieces have made it into my everday routine!
Click on the images below to be taken directly to the product pages!




THE DIOR BACKSTAGE COLLECTION
So as I said before, I was kindly sent a few pieces from the Dior Backstage collection to try out and for an instagram post. I wasn't paid, I just wanted to be super open with you guys! Obviously my first impressions of the collection were holy cow this is gorgeous, Dior make up has always been perfectly packaged with that beautiful monogram imprint. To die. I'm not a make up expert and definitely don't claim to be but I am a normal girl who likes make up and most of all, I like make up that's easy to use and effective!
FOUNDATION
This is definitely the part of the collection that I had the least hopes for. I'm not very trusting when it comes to foundation and it's hard to get me away from my hardcore favourites, once you find one you can trust it's not easy to let any others in you know? Anyway, over time, this has actually taken place of my beloved Dolce & Gabbana Matte foundation as my daily go to and I get so many compliments on my make up at the moment! It's not super heavy but it has a good coverage, gives a lovely glow and it lasts all day.
LIP PALETTE
I actually used this so much when I first got it and even found myself putting it in my handbag, something I didn't think would ever be the case with a lip palette. I have to admit I've stopped using it as much now just as a lipstick is so much easier to use on the go but I would say the colours are 100% the best range of nudes and pinks I have. I love the colours in there and think you can make some beautiful combinations by mixing some of them together. I've gone from using this every day to once or twice a week.
EYE PALETTE
This eye palette is such a classic and a simplistic girl like me's dream palette. The colours are all gorgeous shades of brown ranging from super light to dark and with a mix of warm or cool and shimmer or matte. I don't think I've used any other eye shadows since I got this once, it's become my new favourite and I love that theres a cream concealer/eye primer in the top left shade to prime your eye before you put the shades on.
HIGHLIGHT PALETTE
Now I was using this every day for the first week or so but I found I was being super heavy handed as these are incredible highlighters and only need a little bit. The colours are gorgeous but I've found recently I haven't been reaching for it as much. I definitely need to put it back at the top of my list as the golden shade is so so beautiful for a warm glowy look!
Overall I would say the lips, eyes and foundation are my favourites and if I had to pick one, the one thing I use daily without fail is the foundation.
GET THE LOOK
Click on the images below to be taken directly to the product pages!




PS YOU MIGHT LIKE THIS
My Holiday Beauty Essentials
NEW IN : CAGE SHOES
Givenchy Make Up Review
CLICK HERE TO SUBSCRIBE TO MY YOUTUBE CHANNEL