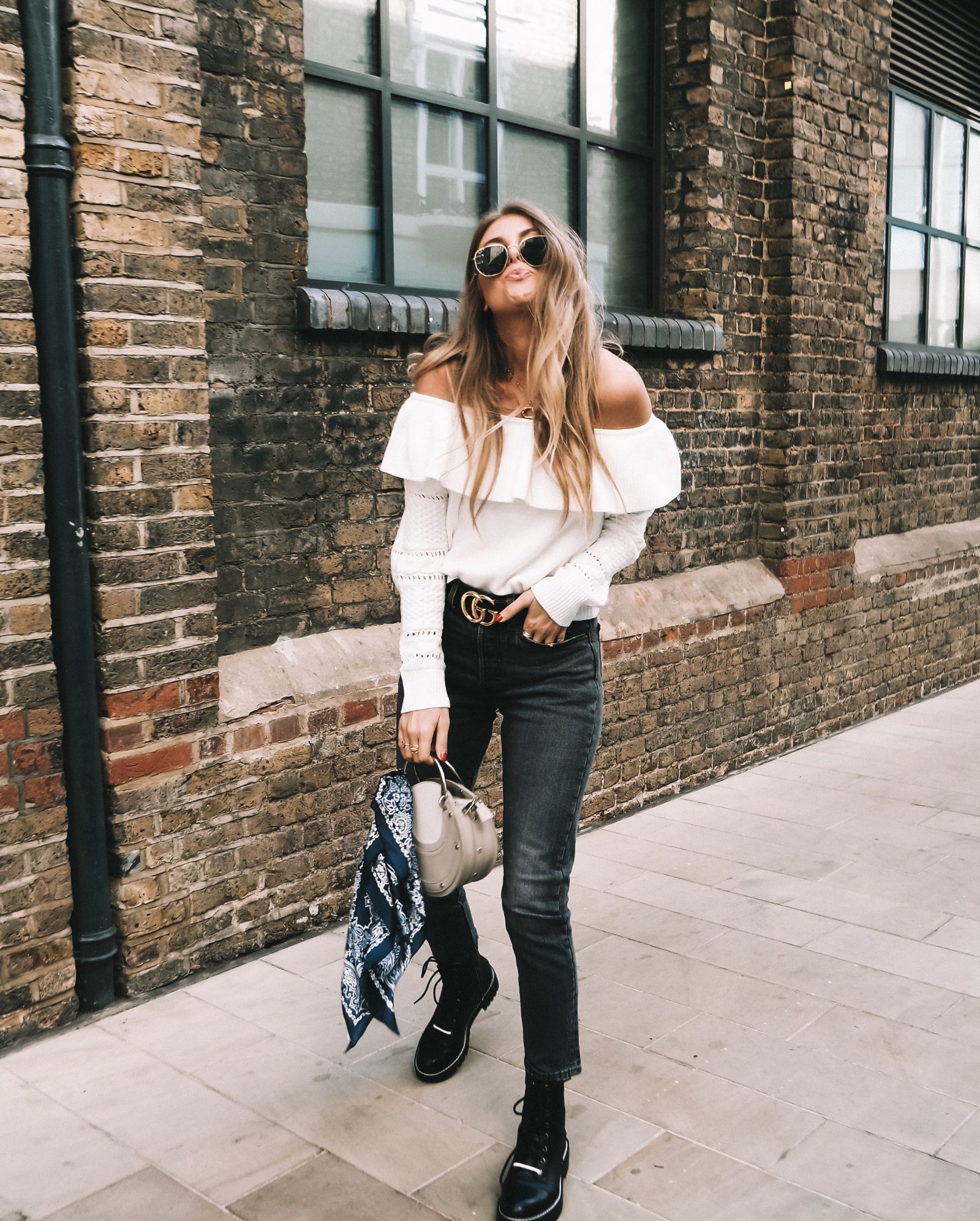 Hey guys! I just thought I would jump on here for one of my rambling blog posts as I just did something crazy and I think my brain is only really just processing it as it all happened so bladdy fast! We moved to London! Moving to London was definitely not something I ever wanted to do and still 100% isn't so I thought I would just let you in on how we made this decision and why on earth I'm living in a place I vowed I never would.
Click on the images below to shop!




Moving To London
Jack my fiance works in London and has done for well over a year now meaning that for over a year he's had a 2 hour journey to and from work which is pretty heavy going. My argument to stay in Stamford has always been weak because I can do my job from anywhere, arguably there are more opportunities in London, but I'm a Mummys girl and always have been so he let me have my way for a long time.
Strangely enough it was when we were this close to putting in for a mortgage – we went to see the house twice and everything – that Jack finally convinced me to move to London. The move is by no means permanent but Jack does a masters in the evening (also in London) as well as working full time so last year he wasn't getting back until 11 some nights. We basically didn't want another year of that and having had our house deposit all saved up and being literally sick to the back teeth of our old house, I was quite frankly happy to be moving anywhere that meant leaving there.
We've moved to the most beautiful place in London, just up the road from Stoke Newington it's the perfect spot for me to get to central and Jack to get to work plus the flat is newly renovated, bigger, better and so much nicer than where we were before. It's just the fact that it's in the city I never wanted to be in. My biggest saving grace is that I have Penny my little poochon puppy with me and we're getting used to it day by day together but she's feeling pretty much the same as me. When we walk down the street we look over our shoulders and earlier today when I had to go out without her I was spying on her on our little pet cam and she cried the whole time, we're not used to it and we're joined at the hip.
So for now I'm just taking it easy, trying to make the flat as lovely and welcoming as possible to make this time we're here as nice as possible. It's not permanent, and for the time being I've got to make the most of the opportunities I get whilst here and fully embrace London life!
Let me know if you guys want me to share more updates, this is kind of like a dear diary post I guess as I don't know if any of you actually care! It's funny this blog is kind of like a therapy to me and this I guess is a life update!
if any of you have any London tips I would love to hear and if you have any dogs you leave at home and tips for making them feel more comfortable and settled when they're alone please please let me know!
OUTFIT DETAILS
Sunglasses : Here
*Jumper : Here
*Jeans : Here
Belt : Here
*Bag : Here
*Bandana on Bag : Here
*Boots : Here
*All items marked with an asterix were kindly gifted to me!
Click on the images below to shop!




PS YOU MIGHT LIKE THIS
5 Ways To Style Your Summer Clothing For Autumn
How To Style The Printed Trench Coat For Now
Autumn Haul
CLICK HERE TO SUBSCRIBE TO MY YOUTUBE CHANNEL