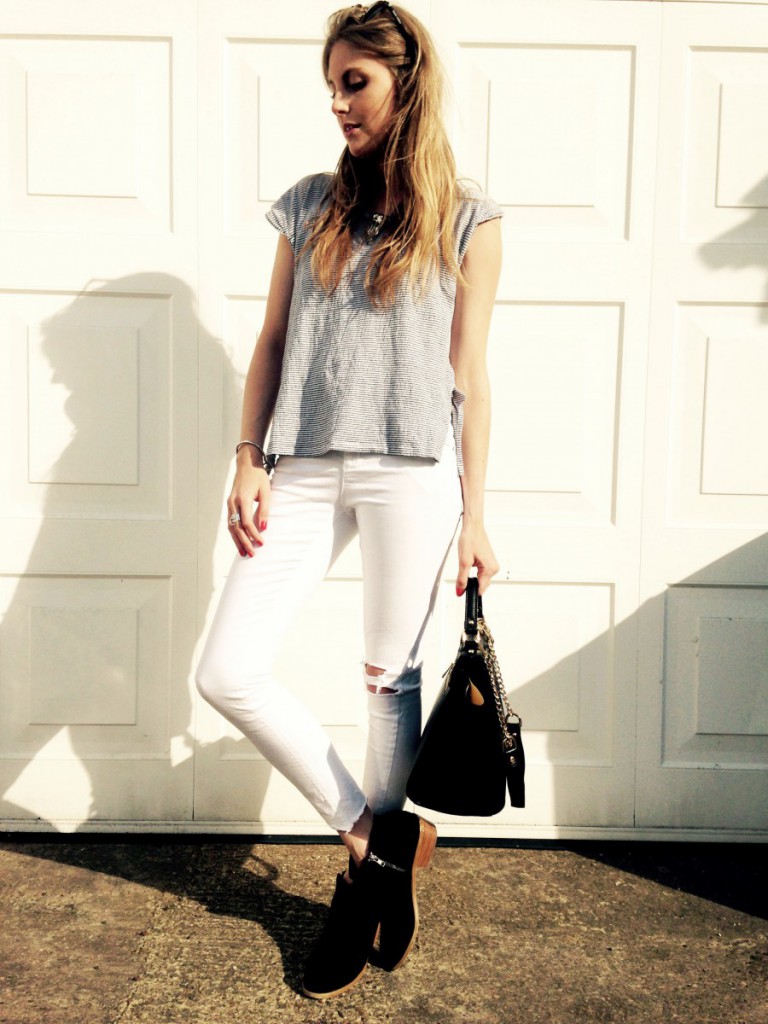 I thought I would do a little post this week about what I'm loving at the moment with some of my current favourites. As a lover of all basics, stripe t shirts are part of my everyday uniform. I picked this one up from Zara whilst I was in Santander, massive tip guys – Zara is always cheaper in Spain ( this was 12 euros) so it's the perfect excuse for some holiday shopping!
I've had these jeans for ages, they're good old primark and I've personalised them with some sandpaper and scissors! I love ripped jeans at the moment so Primark's perfect because they're so cheap, let's face it your not going to take a pair of scissors to your Tophop Jamies! Check out A Pair and a Spare's DIY blog for a step by step guide on DIY distressing denim.
I love finishing off a girly/summery look with some black ankle boots and chunky accessories to give it a little edge. These H&M suede boots have served me well over the past few months and are still going strong!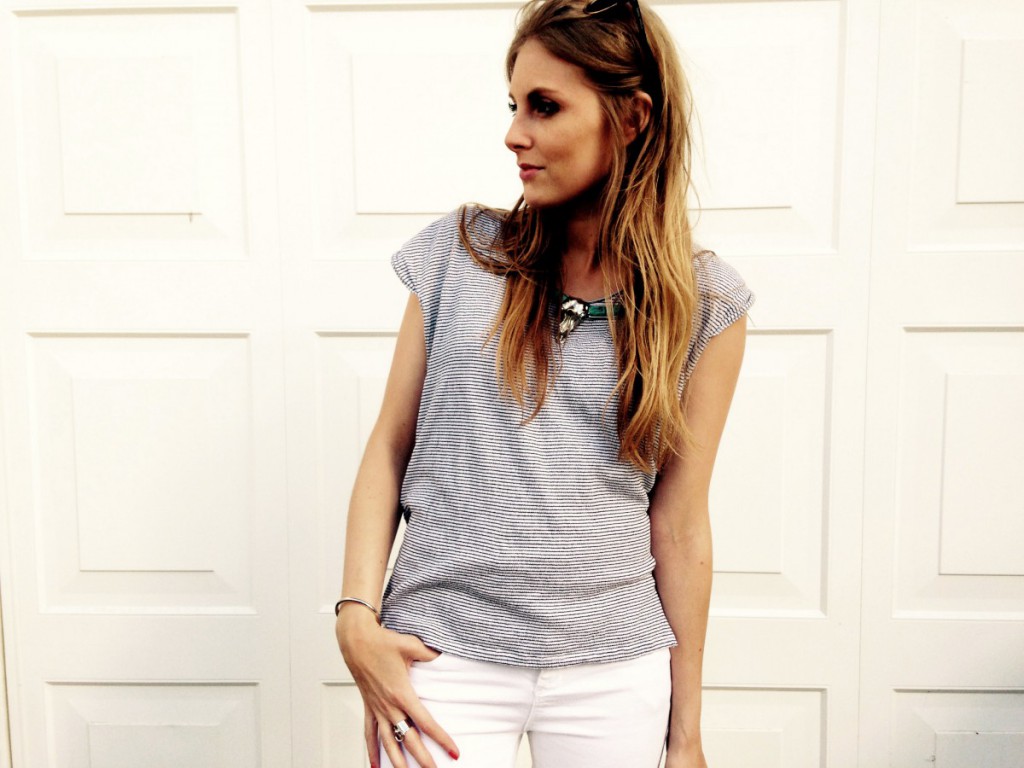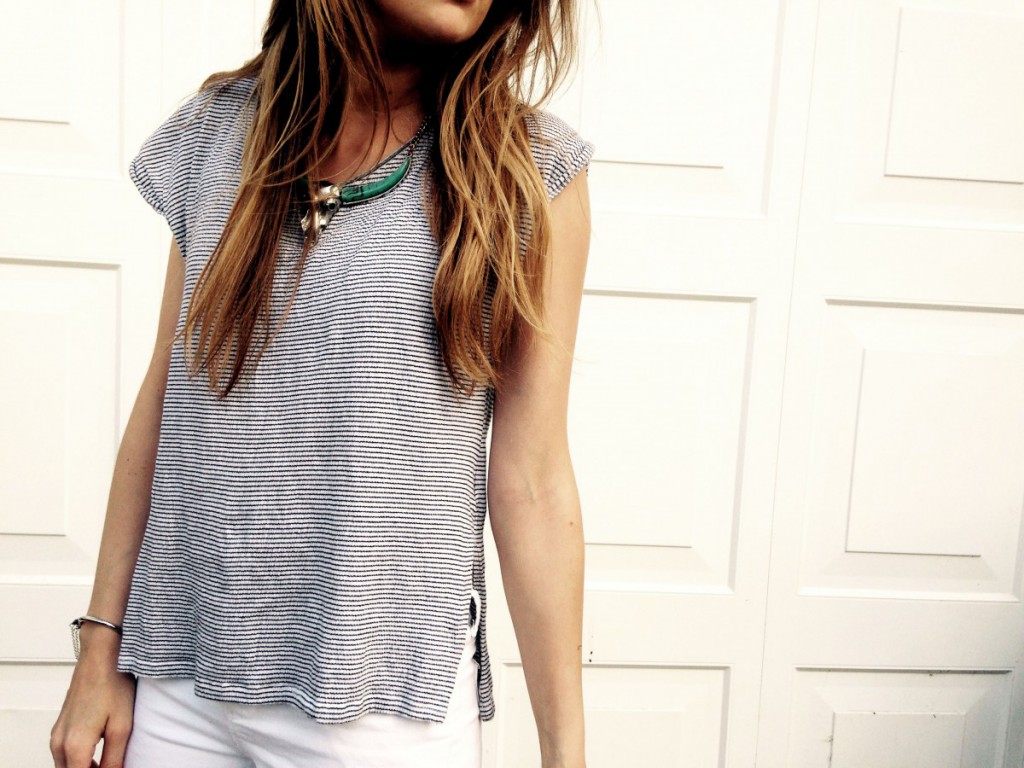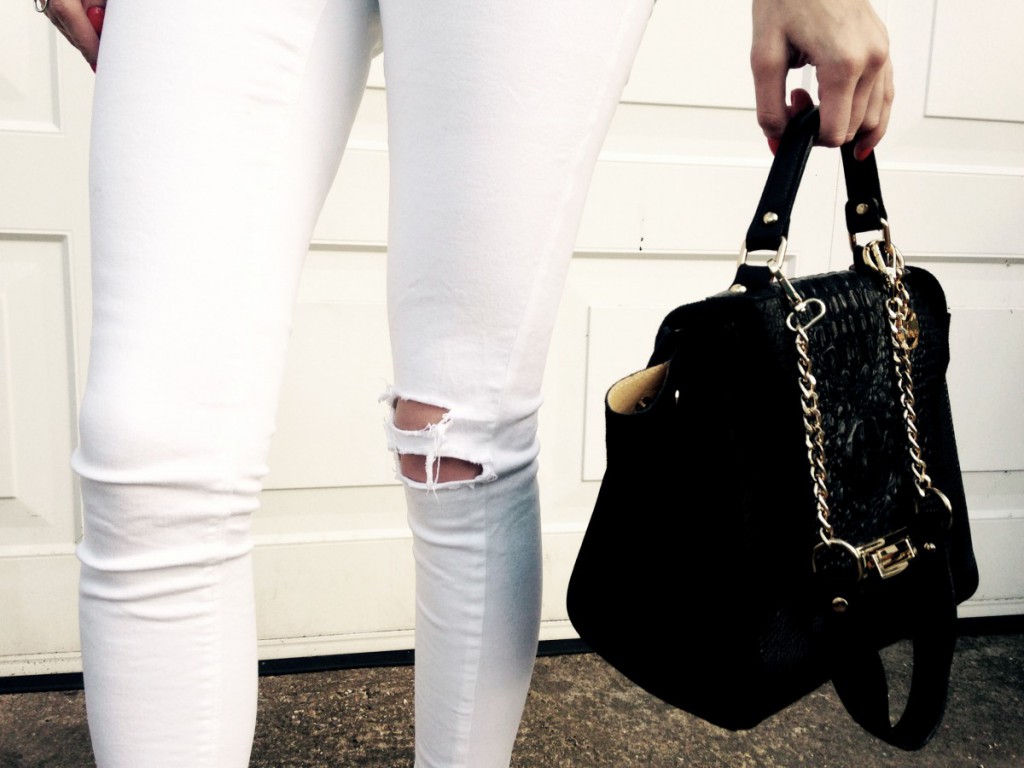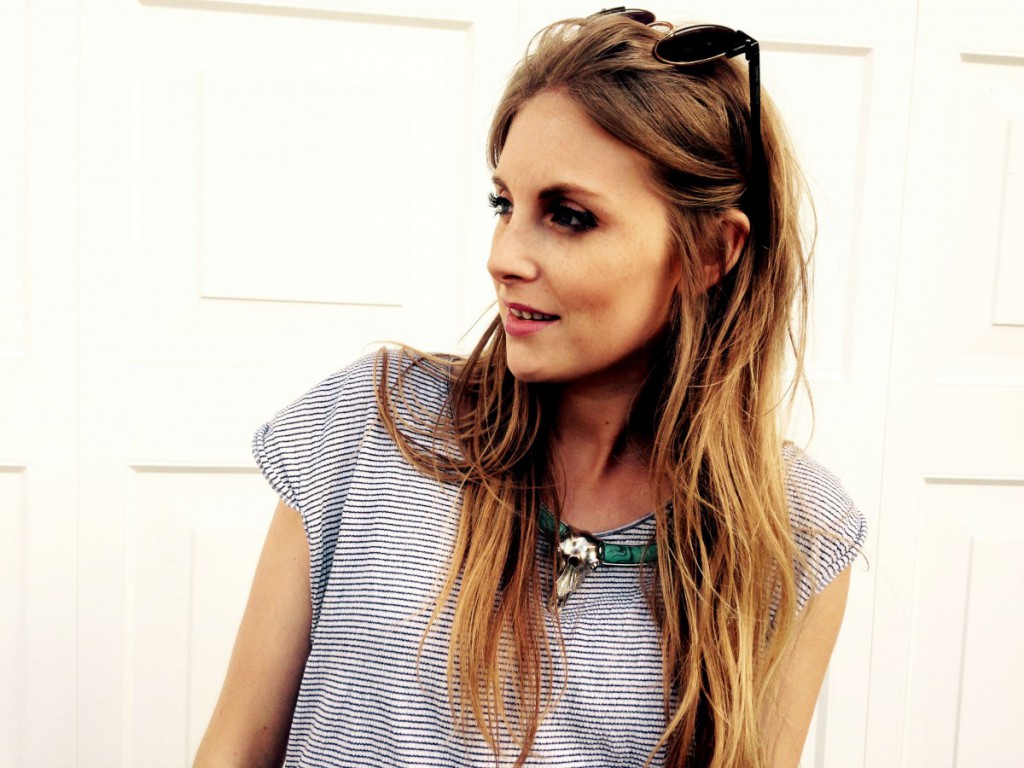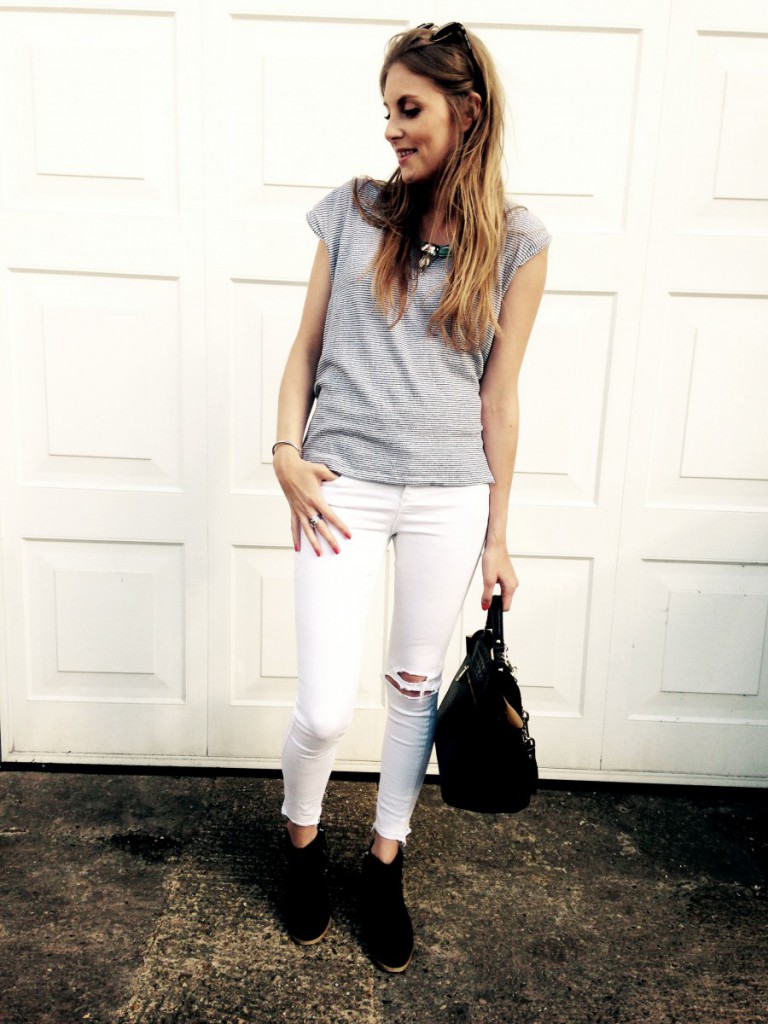 Top: Zara | Jeans : Primark| Boots: H&M | Bag: Brown & Berry | Ring: JJDR | Bracelet: JJDR | Sunglasses: Old