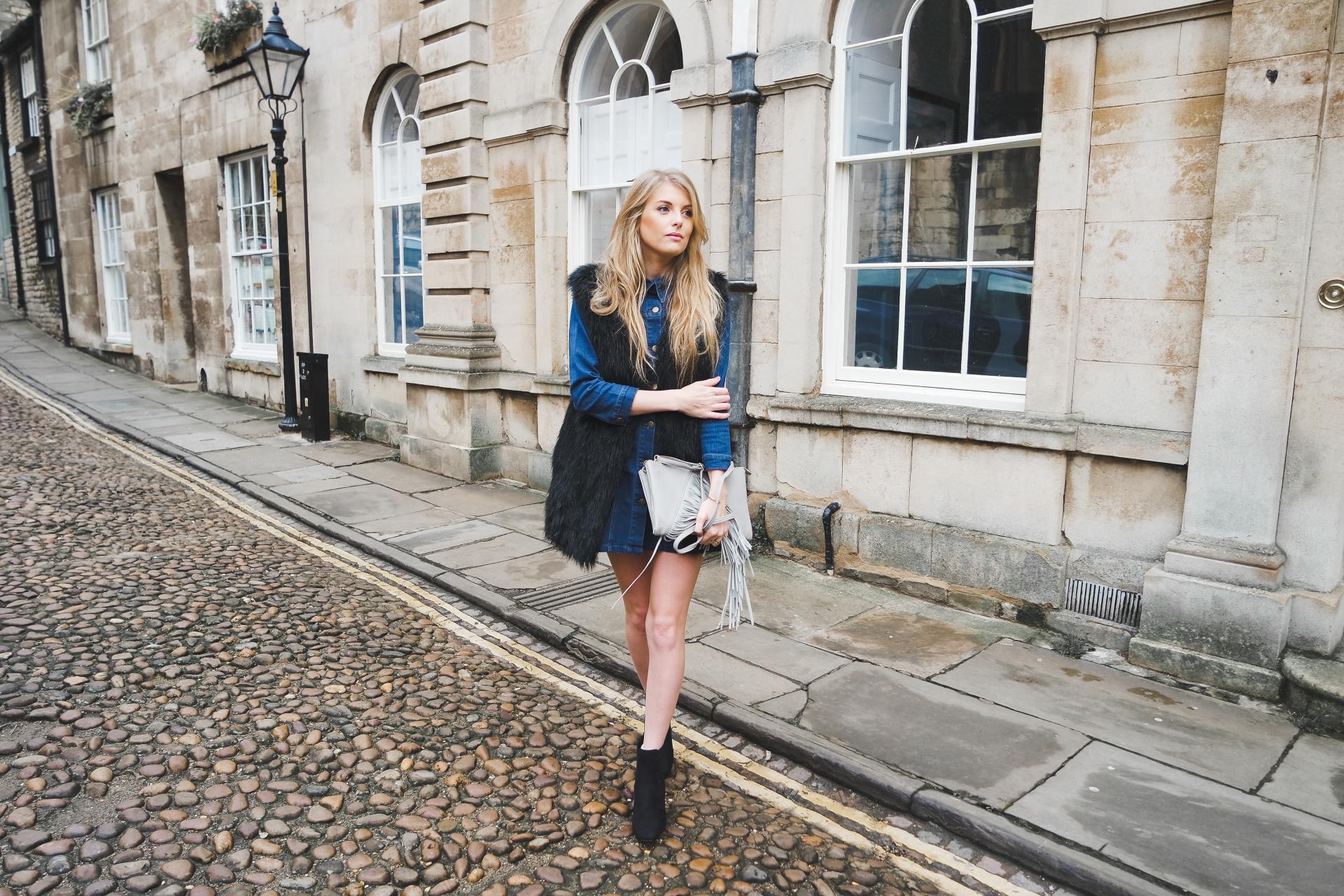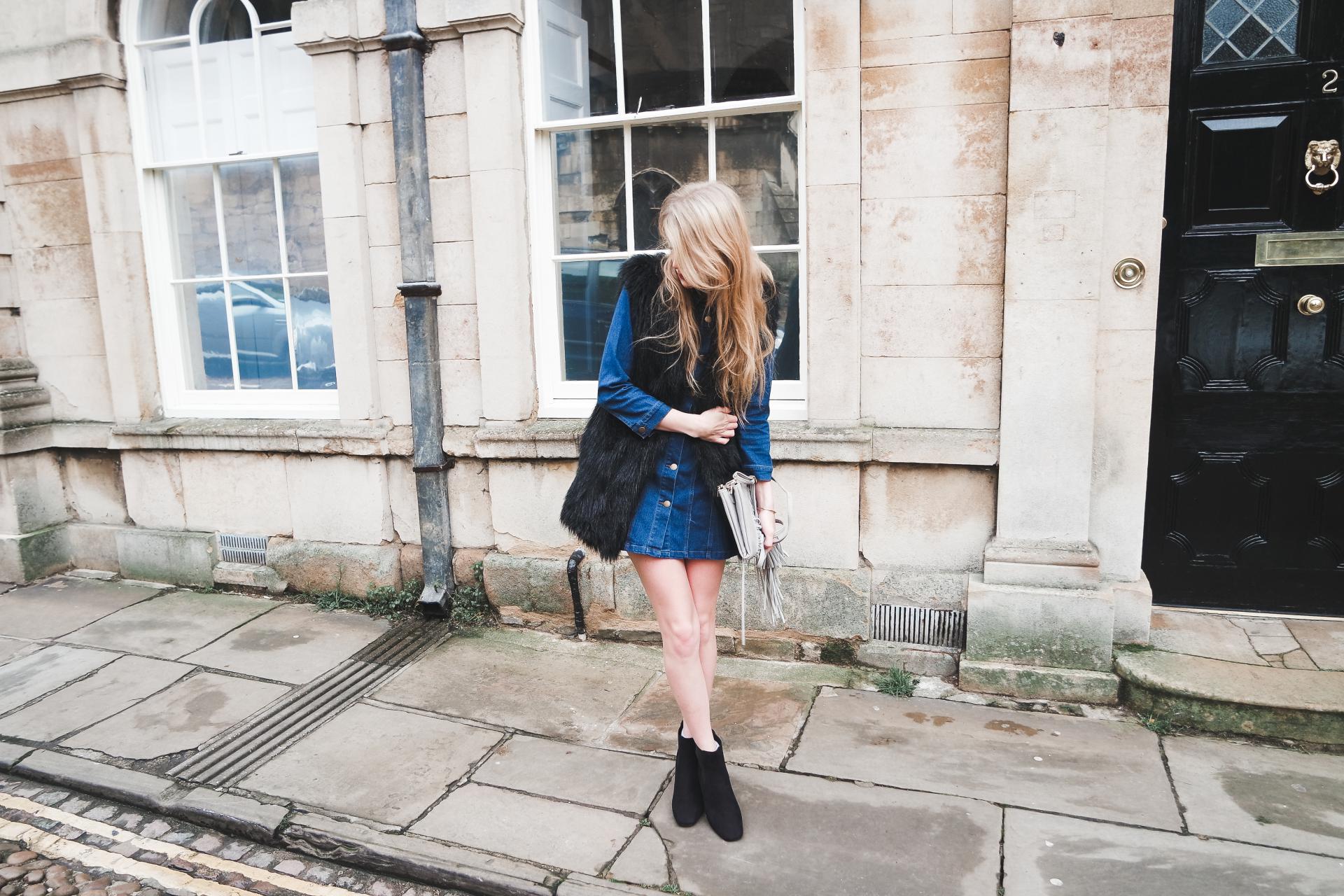 Gilet : Old Use code CYBER for 20% off today\\ Dress : In the Style Uk ( use code SIN10 for 10% discount) \\ Boots : Public Desire \\ Bag : Lavish Luxe \\ Rings : Melinda Maria \\ Bracelet : Melinda Maria
The Denim Dress
I have literally been after a good denim dress for what seems like forever, so when I was sent this beauty by the lovely girls at In the Style it seemed like all of my denim dress dreams had been answered! I'm sure you're all too aware of my obsession with my button up denim skirt so how was I ever going to not love a button up denim dress?
Only problem is – when it comes to winter I'm generally more of a jeans kinda gal. You see, my passionate hate for black tights makes wearing skirts a pretty chilly problem. Until that is, I remembered this fur gilet thats been hiding in the back of my wardrobe for a while!
I'm always a bit undecided when it comes to fur (faux of course) I never know if it's nice or tacky, and I'm still not totally sold on it – what do you think?
One thing I will say though is that I didn't feel the chill despite not wearing a coat or tights – it certainly does the job! Which of course means it could be my winter saviour if I can just rest myself firmly on the classy side of the scale.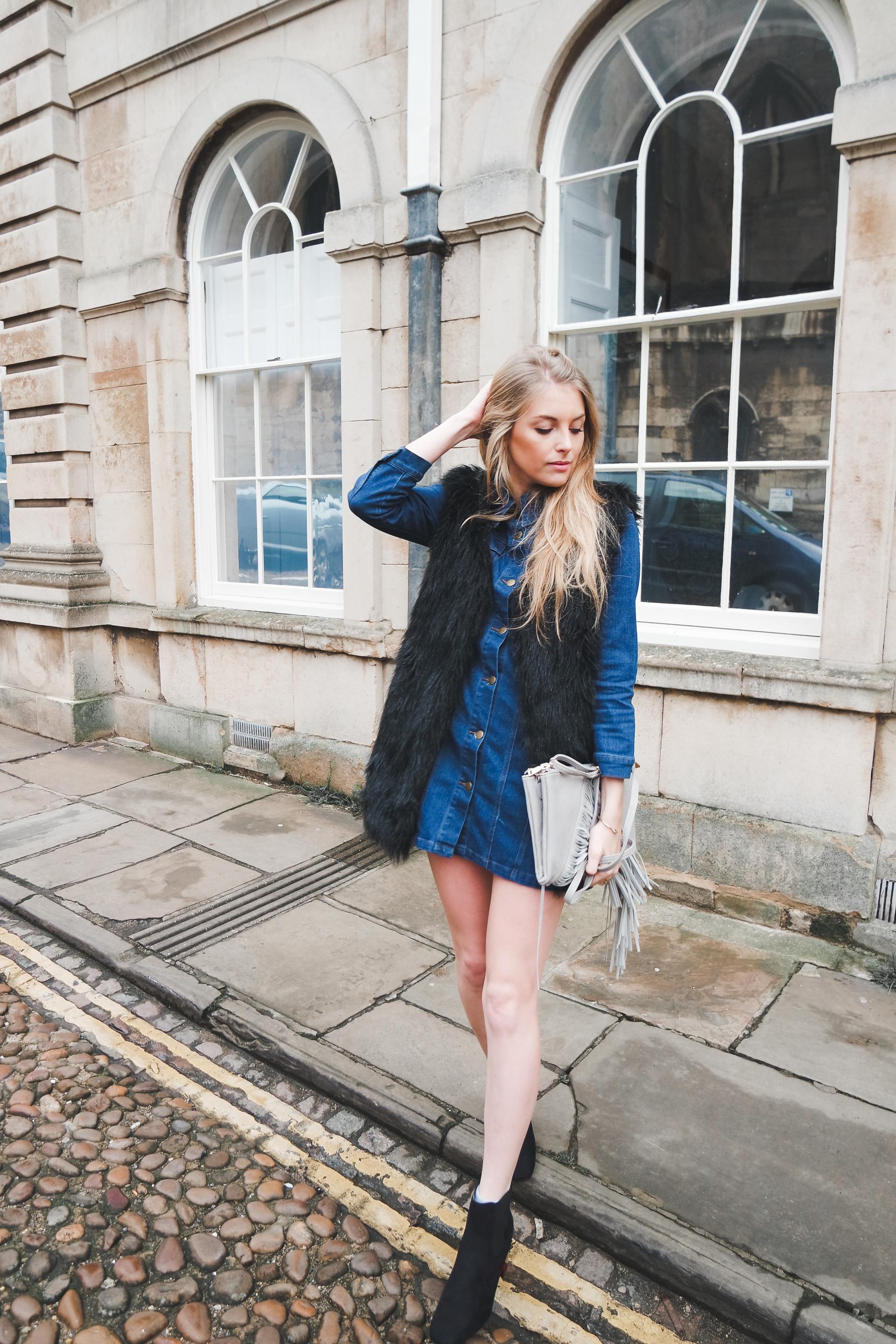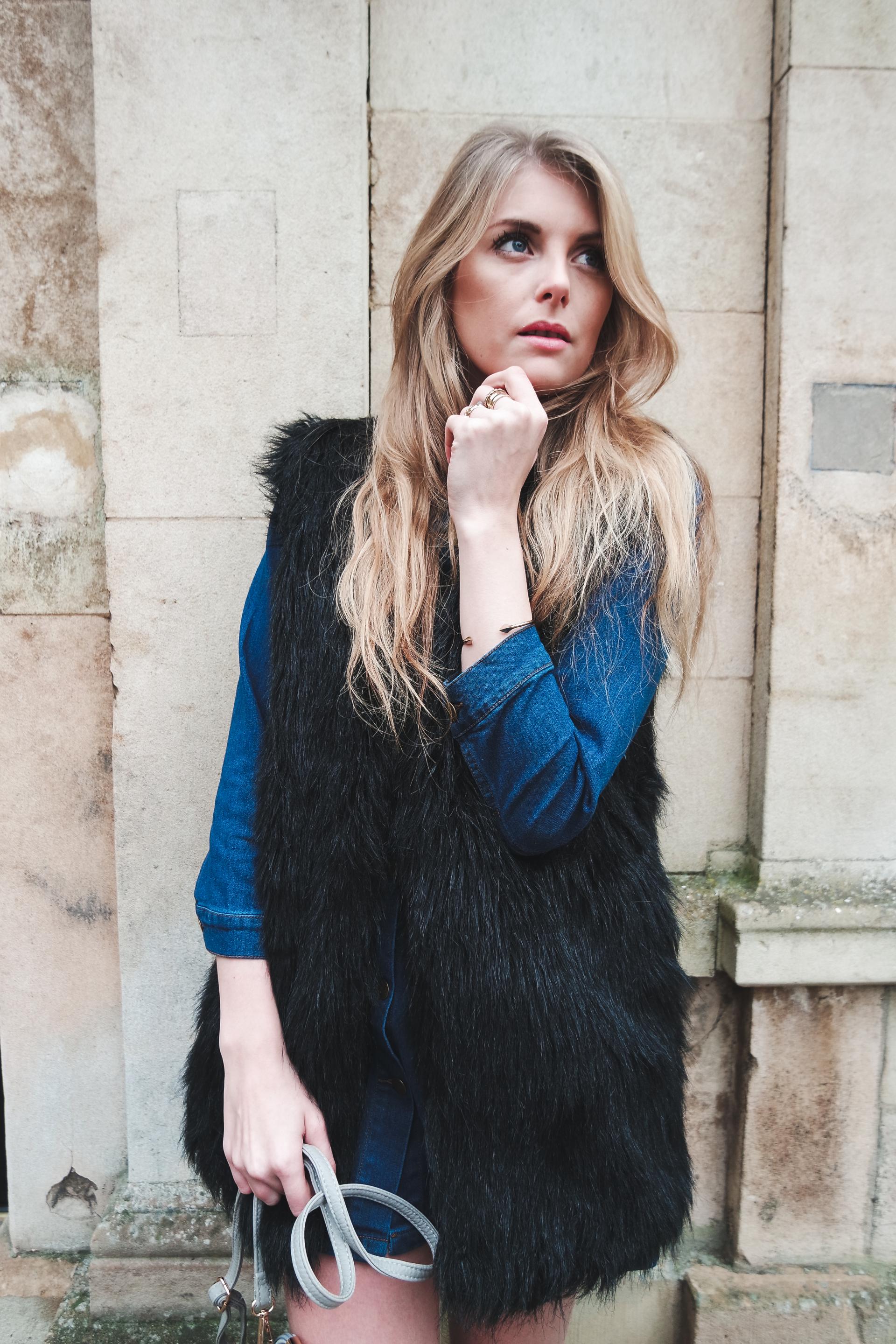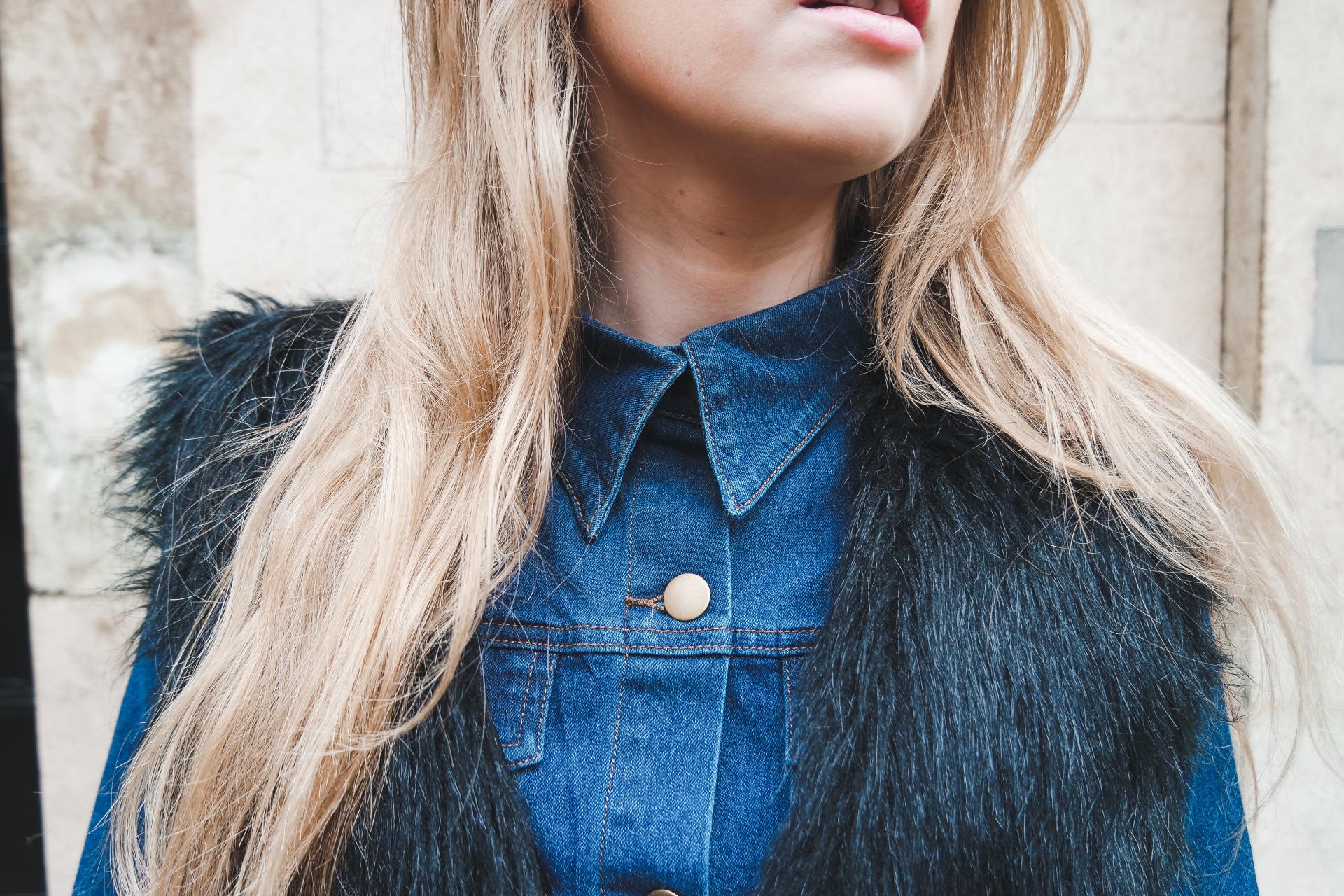 I love this look with these boots as well, if you follow me on instagram then you'll have seen them plastered all over my page! They're so similar to these Topshop ones but a fraction of the price! AND I've just remembered its Cyber Monday so if you use the code CYBERBAE you'll get 20% off anything from Public Desire including these boots!!!
I think because they're cut off slightly above the ankle it's so much more flattering with a bare leg. I guess it's the fact that they cut off in the narrow part of your leg? To me they just look so nice with a skirt/dress and I'd actually wear them out (if I ever went out that is) I mean I know I'm a casual dresser but I just think they're such an all rounder. What I'm trying to say is that you need them, so buy them now!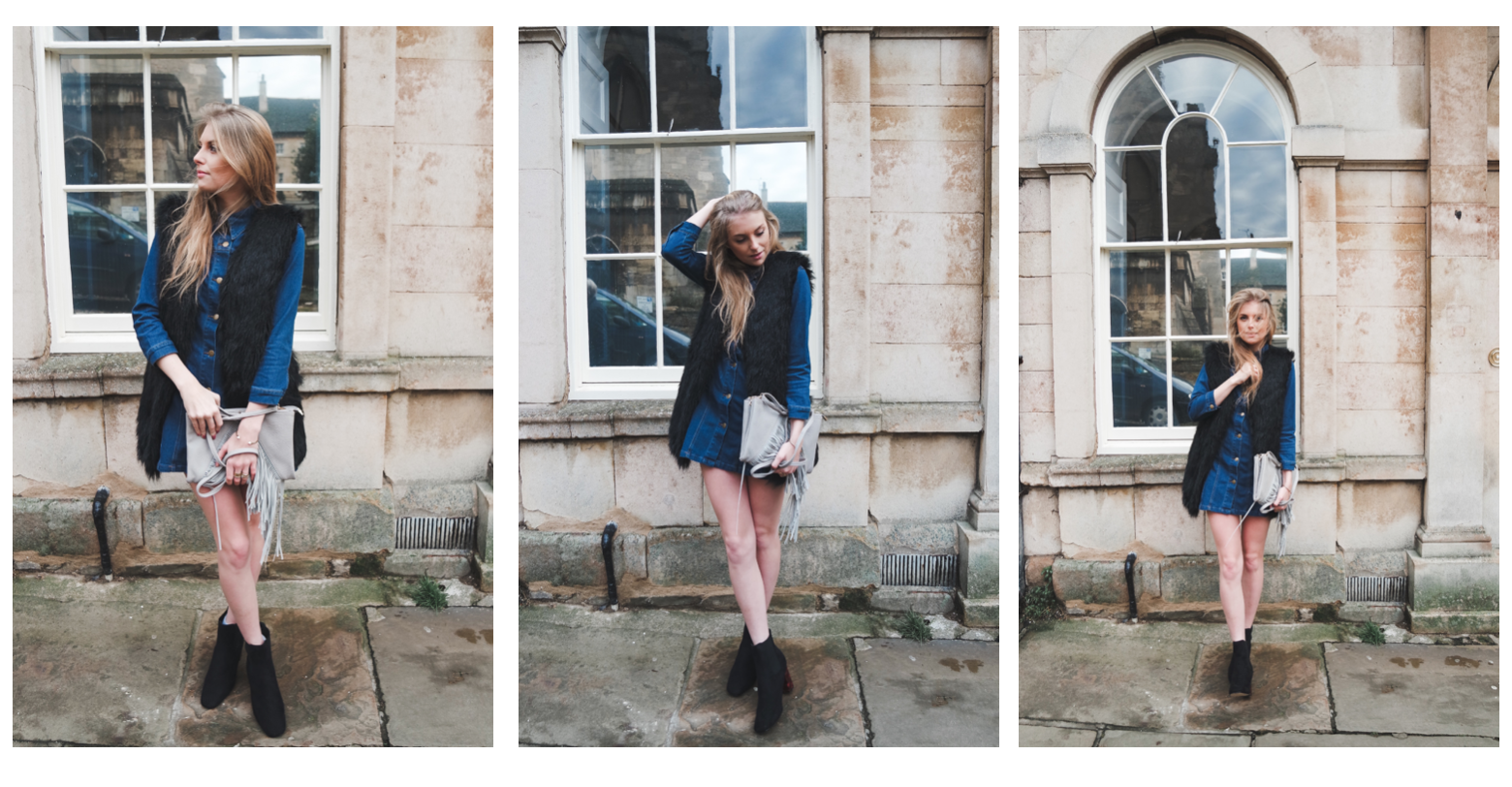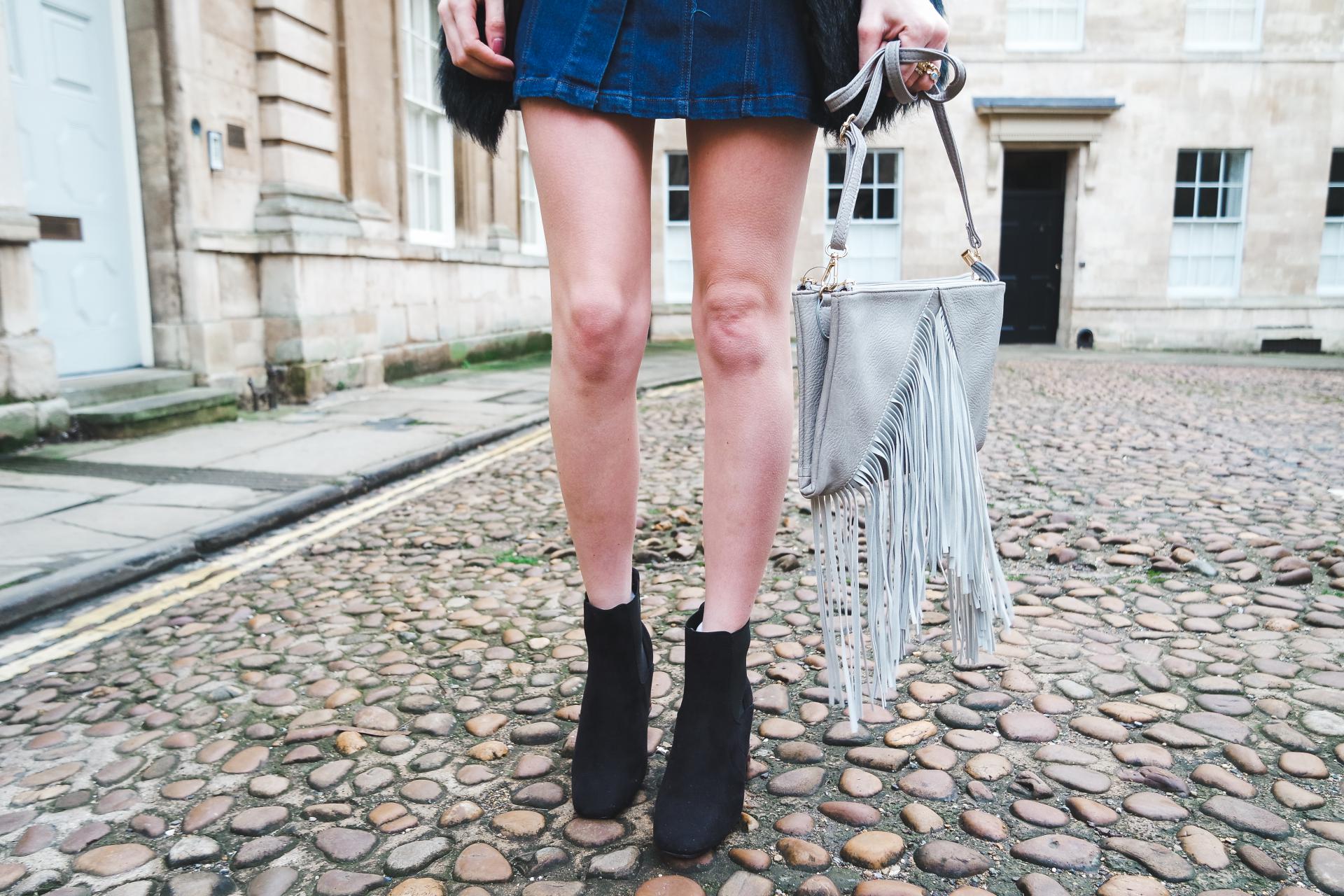 Did you need any more proof on why you should buy the boots? Look above! Also I don't know if you can see but they have a square toe, not in a weird way, in a lovely way! Loving this bag as well, I do have a secret obsession with tassels (apologies for my awful nails!).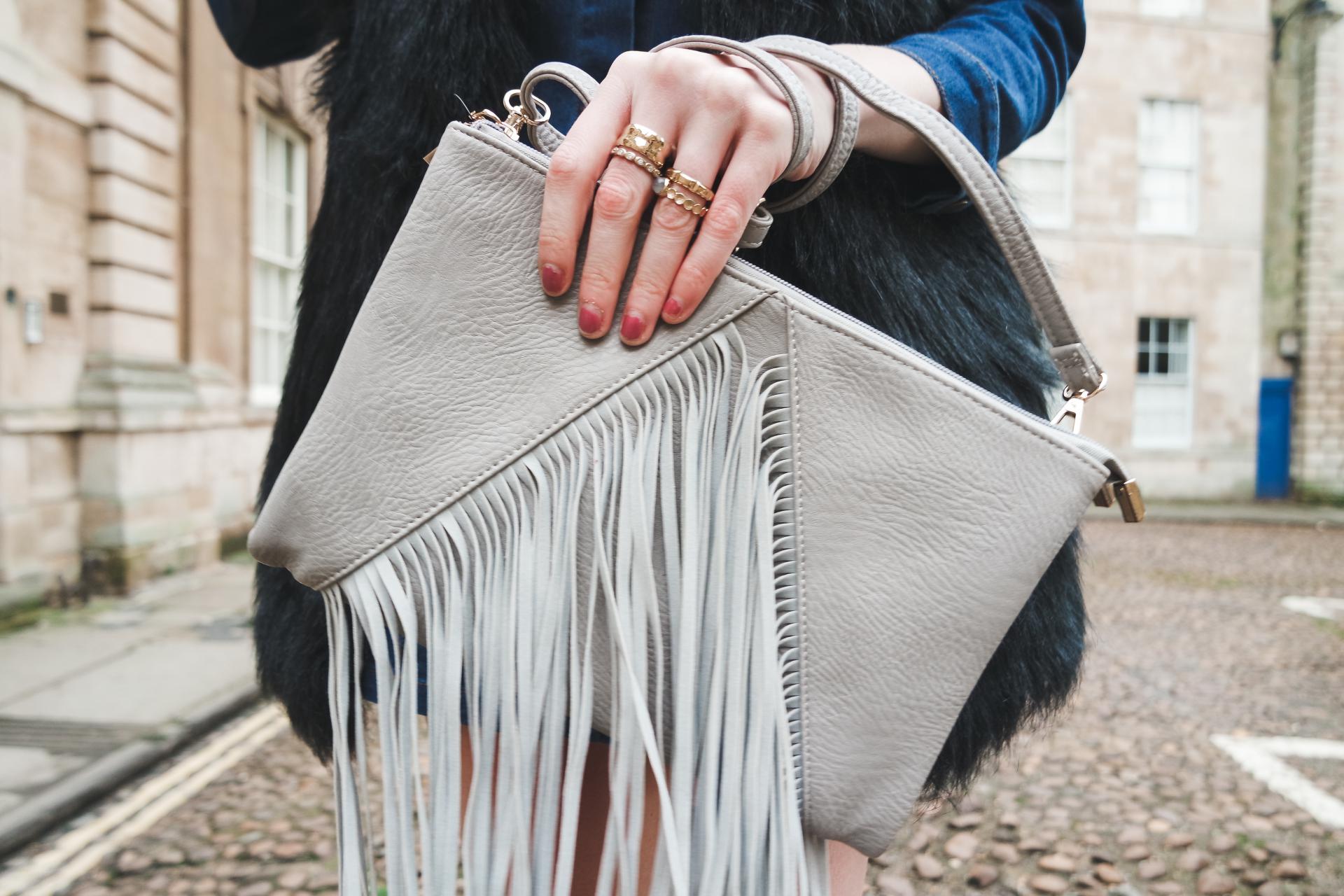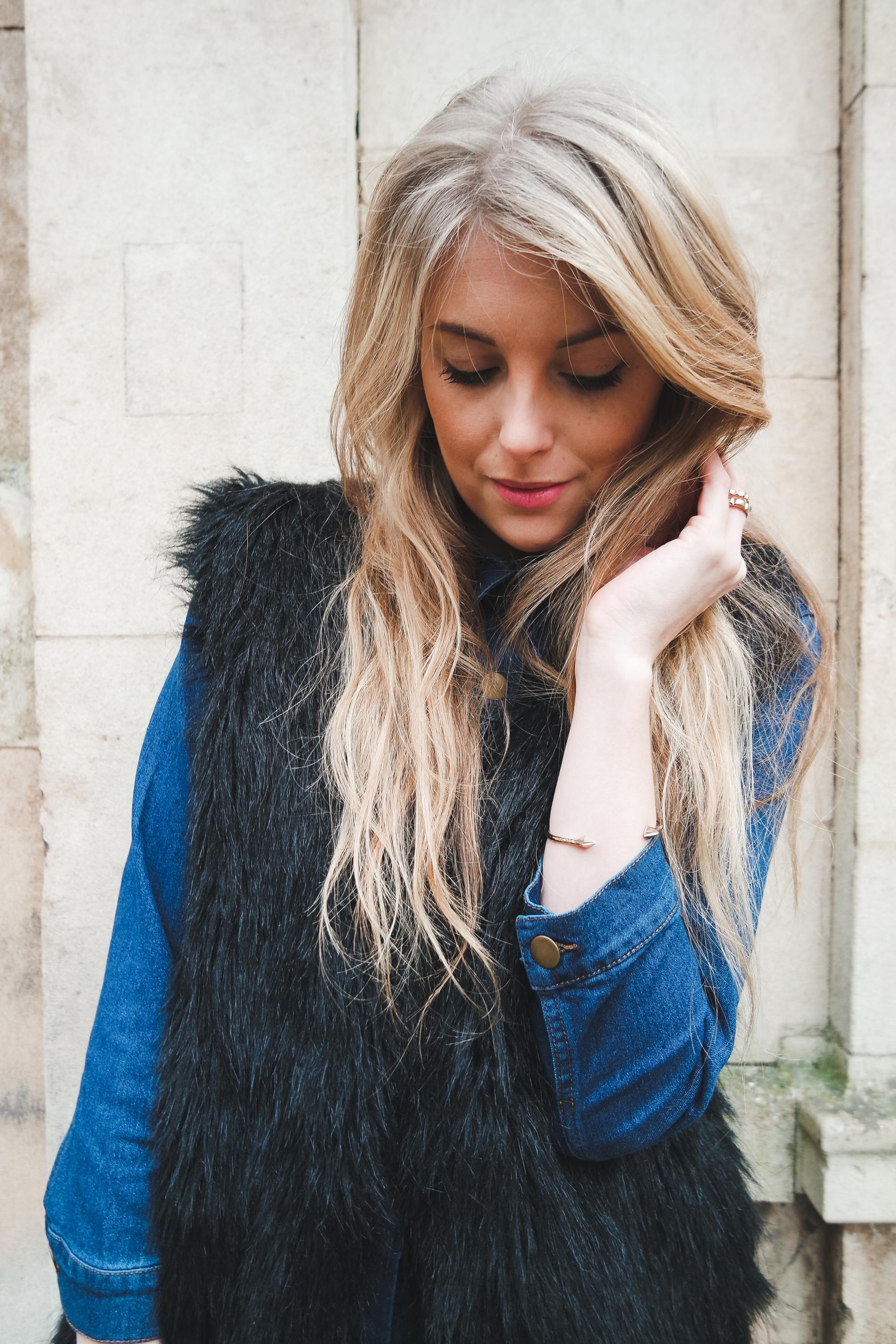 Apologies for how red and puffy I'm looking in these shot's, I did drag my sorry arse out of my sick bed for these photos!!
What I wore
Gilet : Old – Use code CYBER for 20% off today\\ Dress : In the Style Uk ( use code SIN10 for 10% discount) \\ Boots : Public Desire \\ Bag : Lavish Luxe \\ Rings : Melinda Maria \\ Bracelet : Melinda Maria
I would love your opinion on 1, my look, what do you think? totally inappropriate for winter? And 2, the whole tights thing, do you like tights and find my hate for them offensive or are you team bare legs?
Make sure you follow me on Bloglovin' to keep up to date with all of my posts and make me super happy !!