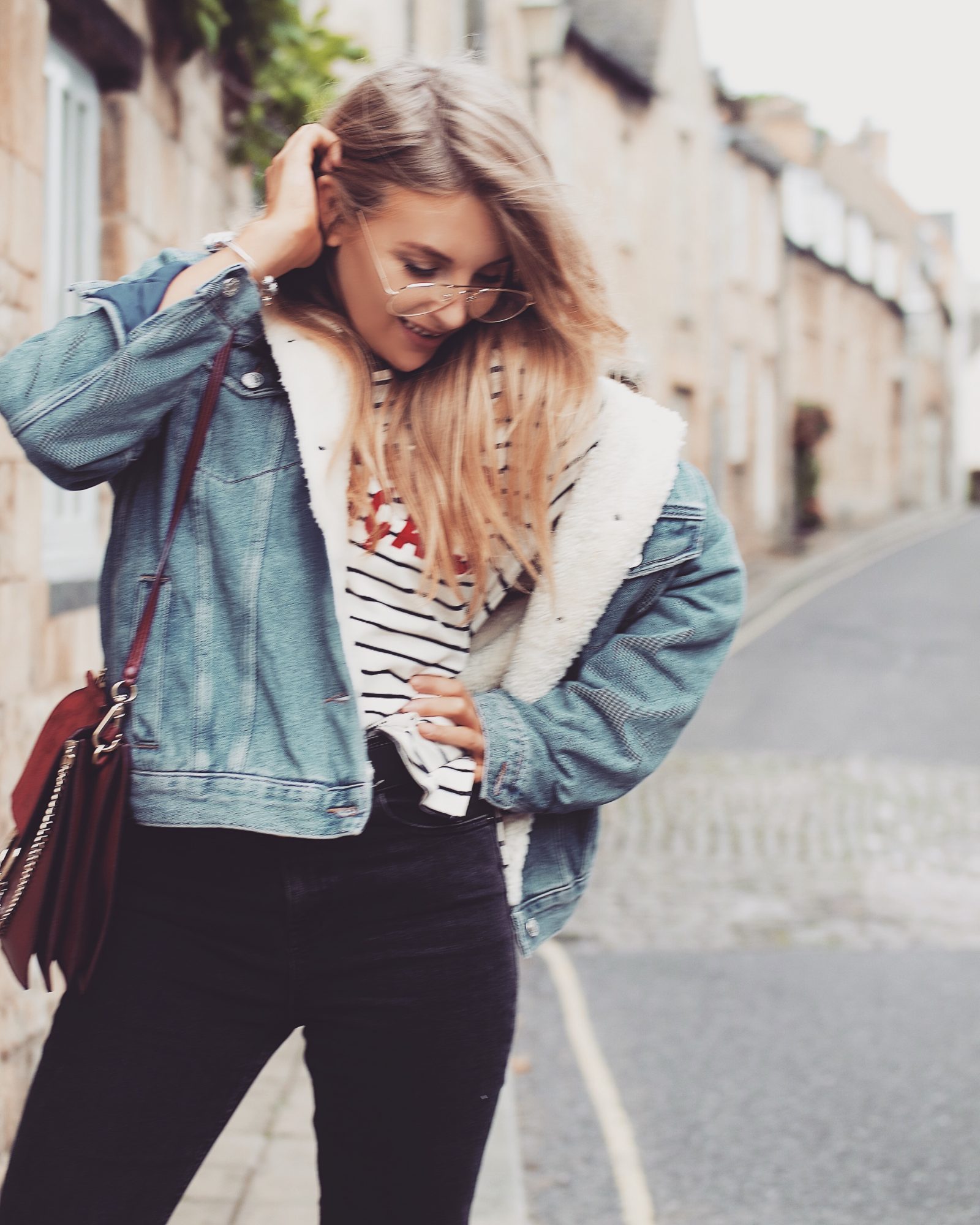 The Denim Shearling jacket. AKA Outerwear saviour.
I've been rocking the denim jacket all summer long and we're not quite ready to part ways. Let's just say we formed a great connection. Solution? Shearling. Always shearling. Alone, or in a denim shearling jacket. I choose denim shearling jacket . . always.
The Denim Shearling Jacket
Whenever I saw these on people before I just assumed it was a cute collar like the old Topshop faux leather jackets . . please tell me you remember the ones. Anyway, no. It's full body shearling, padded arms and maximum cosy-ness. Perfect for making your summer outfits more fall appropriate and when it's really too late to be wearing the dresses, go double denim or stick on some leather.
Some outfit inspo below. .
WEAR IT WITH A DRESS
GO DOUBLE DENIM
LEATHER
OUTFIT DETAILS
Denim Shearling Jacket : Here
*Slogan Breton Tee : Here
Jeans : Here
Gucci Belt : Here
Affordable Alternative : Here
Chloe Faye Bag : Here
Affordable Alternative : Here
Balenciaga Boots : Here
Affordable Alternative : Here
*Watch : Here
Geek Glasses : Here
*All items marked with an asterix have either been gifted to me or purchased with a voucher that was gifted to me
Denim Shearling Jacket | Five of the Best
PS – You Might Like This
5 of my favourite looks this month
GRLFRND DENIM
The Jumper Dress