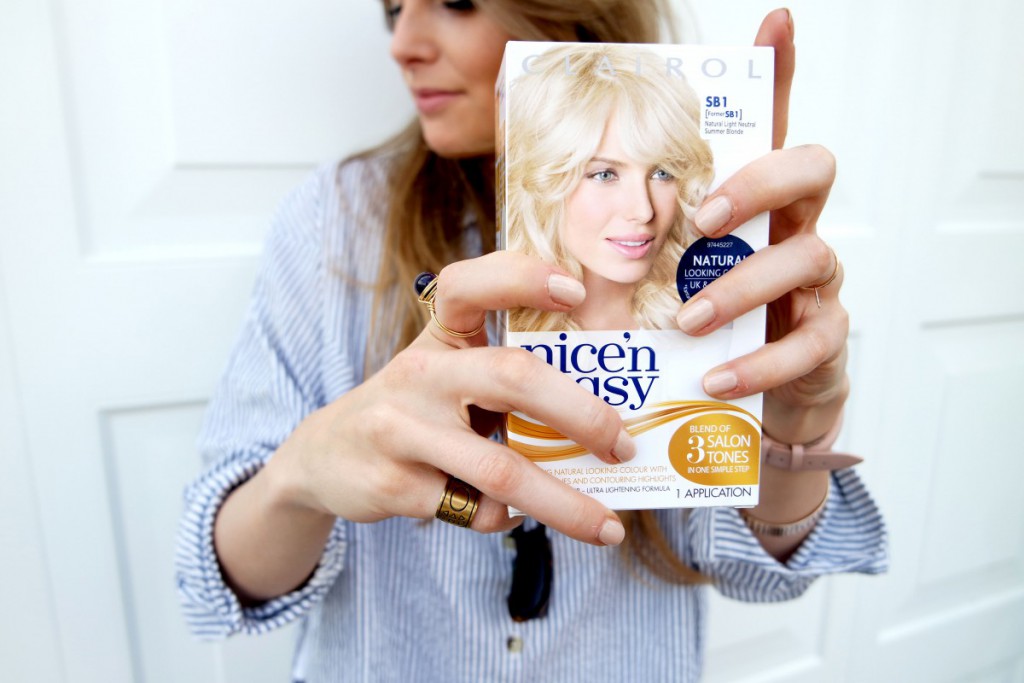 So this week I thought I would have a go at some DIY hair dye, 'don't do it' you're thinking 'go professional' I hear you say. Yes well thanks so much but I really could have used that advice before I went through with it. Fat load of help it is now!
So I was going for that beachy blonde highlight look so I decided to but the colour I liked in an all over dye and apply it to sections of my hair brushing it through for even coverage to avoid the zebra chic look. This step didn't turn out so badly, if it turned out at all. I went lighter by 0.00001 of a shade and it was barely noticeable, however, there were no zebra stripes and it looked pretty even, I was a natural.
Hungry for more I took myself down to superdrug and purchased a highlighting kit, a brush on one, not one of those awful cap things! I used a similar technique for the highlights and was pretty relaxed, after all I'd already succeeded once so I had nothing to worry about. Next thing I know, My hair is yellow. I don't have hightlights, I have a yellow head, all over, top to toe. After bathing in silver shampoo for two days straight the yellows calmed down and it's definitely growing on me.
I wanted to share this experience with you guys to just say don't do it, please learn from my mistakes! If any of you have hair nightmares I would love you to share your stories!!