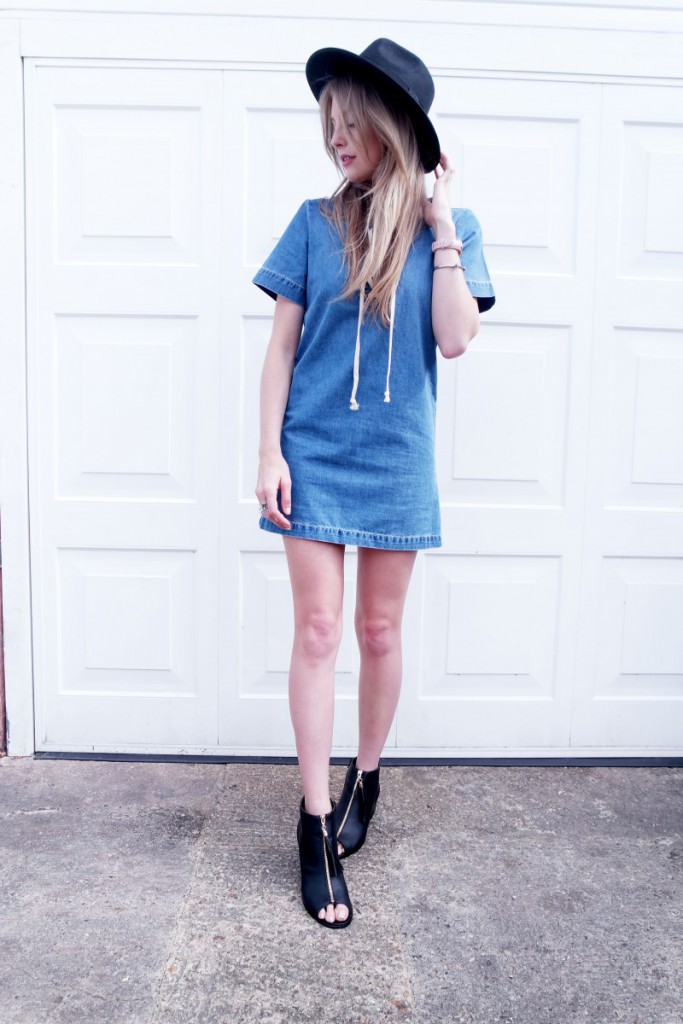 I'm not sure if you've noticed but there's only one thing I love more than cold shoulders and thats lace up. This dress from Laundry Boutique's quite similar to my H&M dress but in denim. I actually prefer the denim syle, the shape and length is much more flattering which is always a good thing!
I'm a sucker for basics and I would definitely class a denim dress as a wardrobe staple. I've dresses it down with my open toe boots because of this damn weather, but I will 100% be wearing this on holiday with some gladiator!!
If you fancy treating yourself to this or anything else from Laundry Boutique, make sure you use the code LOVESTYLE10 for 10% off of your order!!
Guys, if you do get these boot's I would go for the size down from what you usually are, although I love them they are a tad on the large side.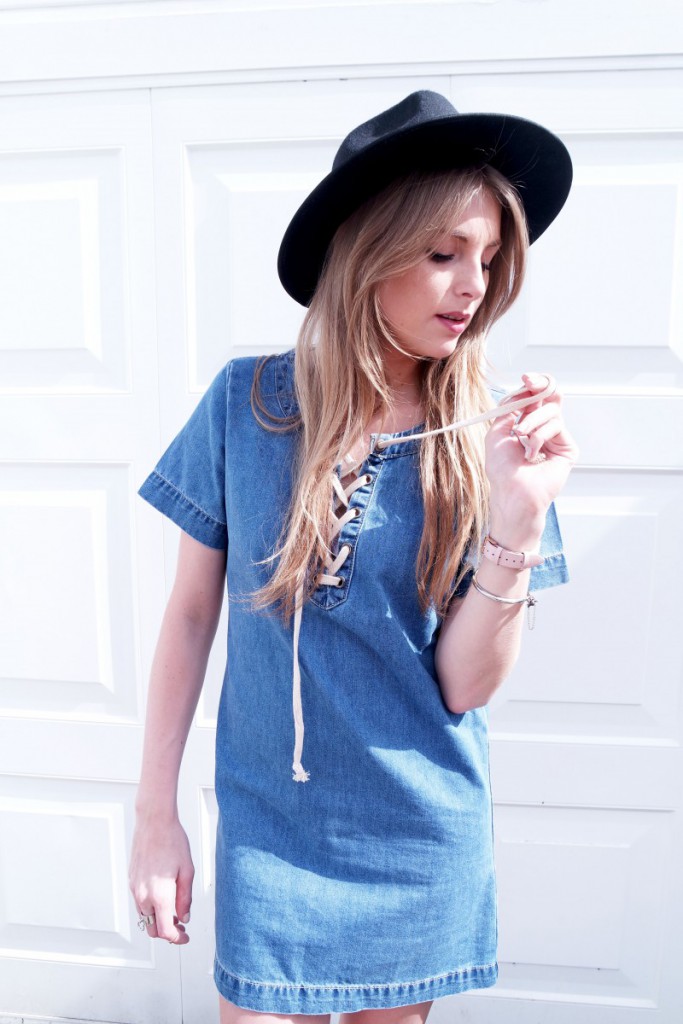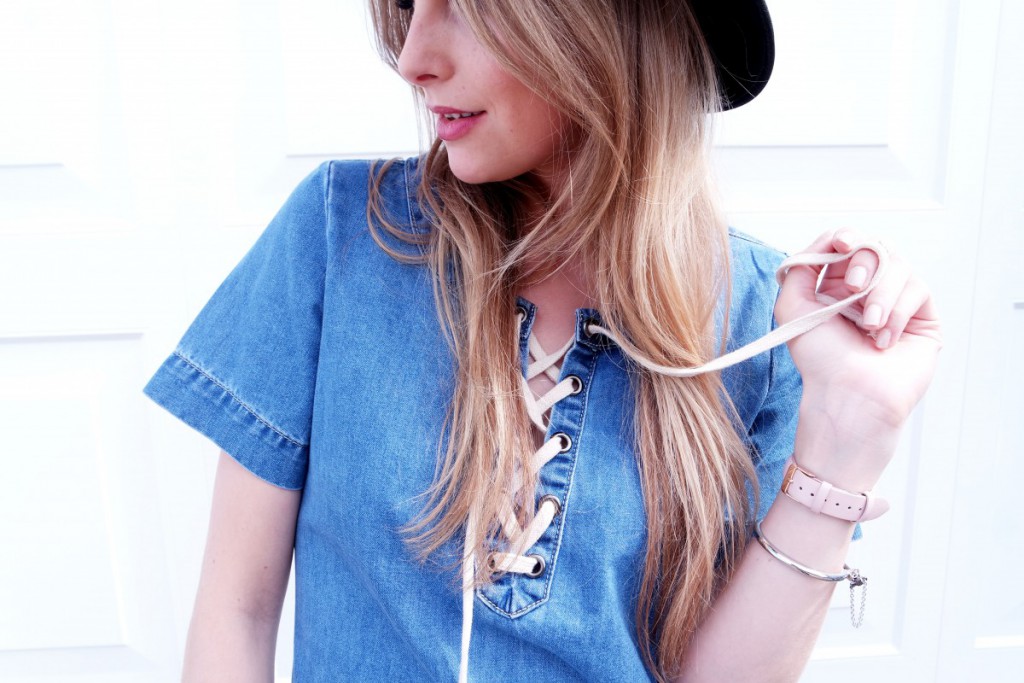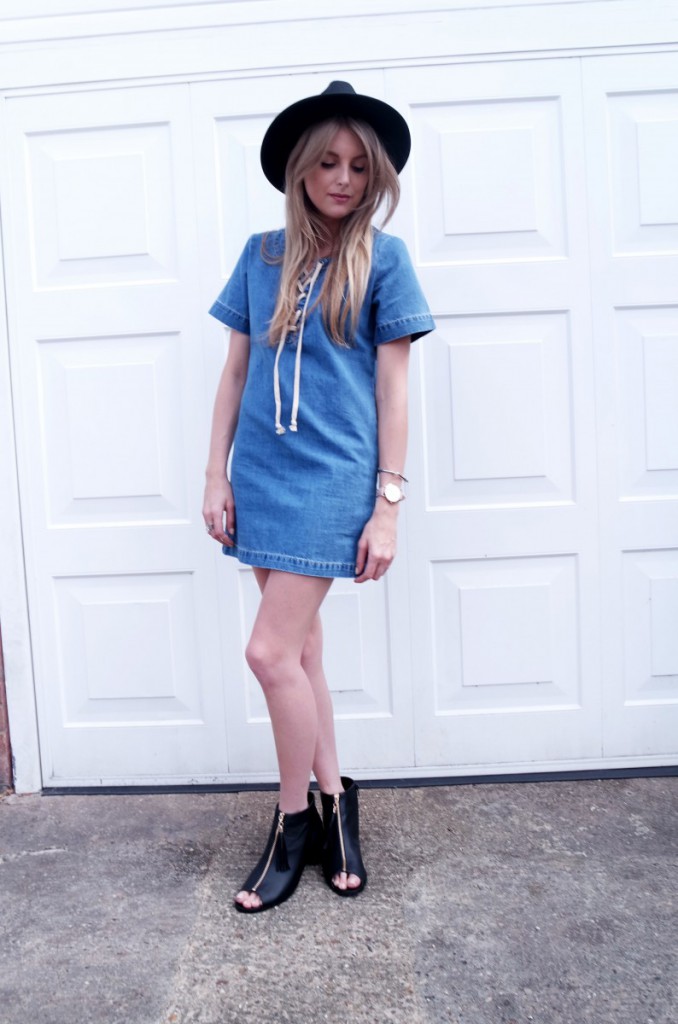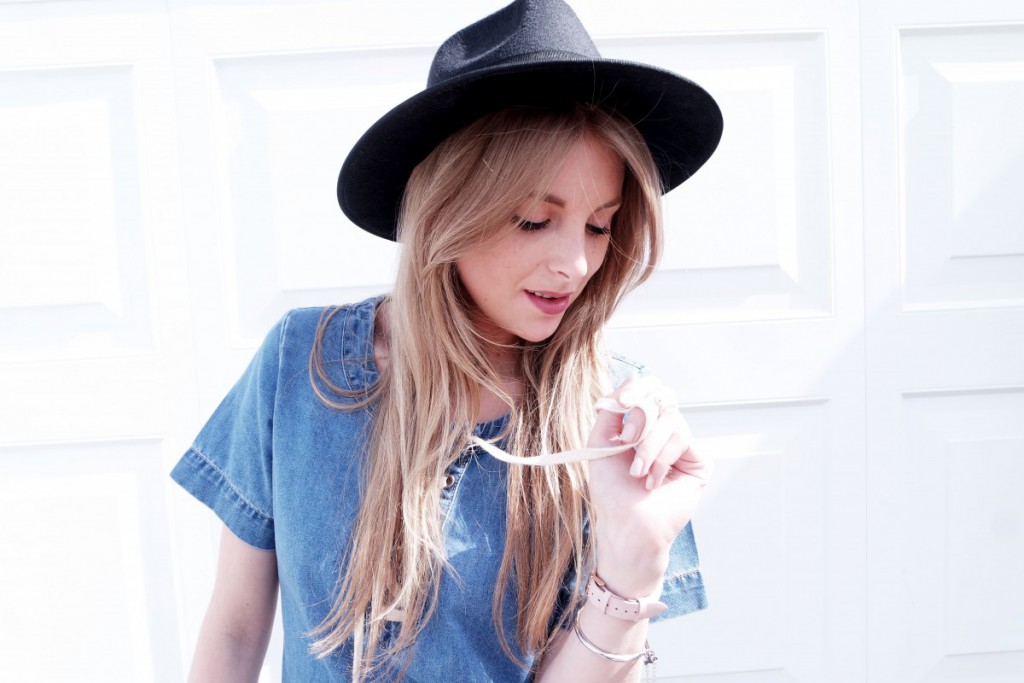 *Dress: Laundry Boutique | *Boots: Linzi Shoes | Hat: H&M | *Bracelet: JJDR | *Watch: Urban Watch