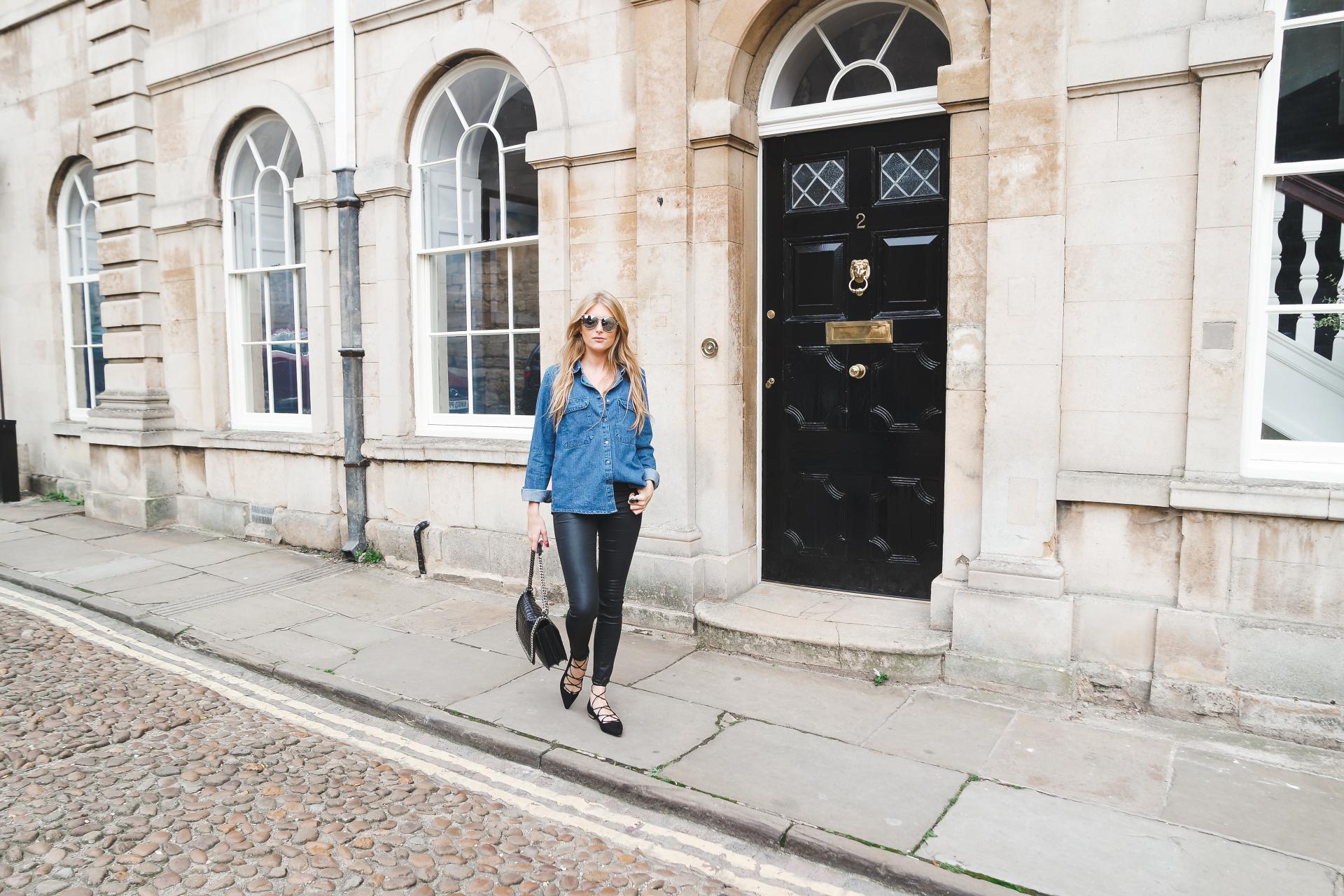 I love simple outfit's like this, I'm all about simplicity when it comes to getting dressed, if it's too faffy and I'm not comfortable then I'm not wearing it!
I wasn't quite ready to rock the double blue denim look so I thought I'd pull out my old trusty wax coated skinnies. I would actually wear these all the time if they weren't a size too small, I have to seriously consider how much eating/ sitting down I'll be doing when I put these on in the morning.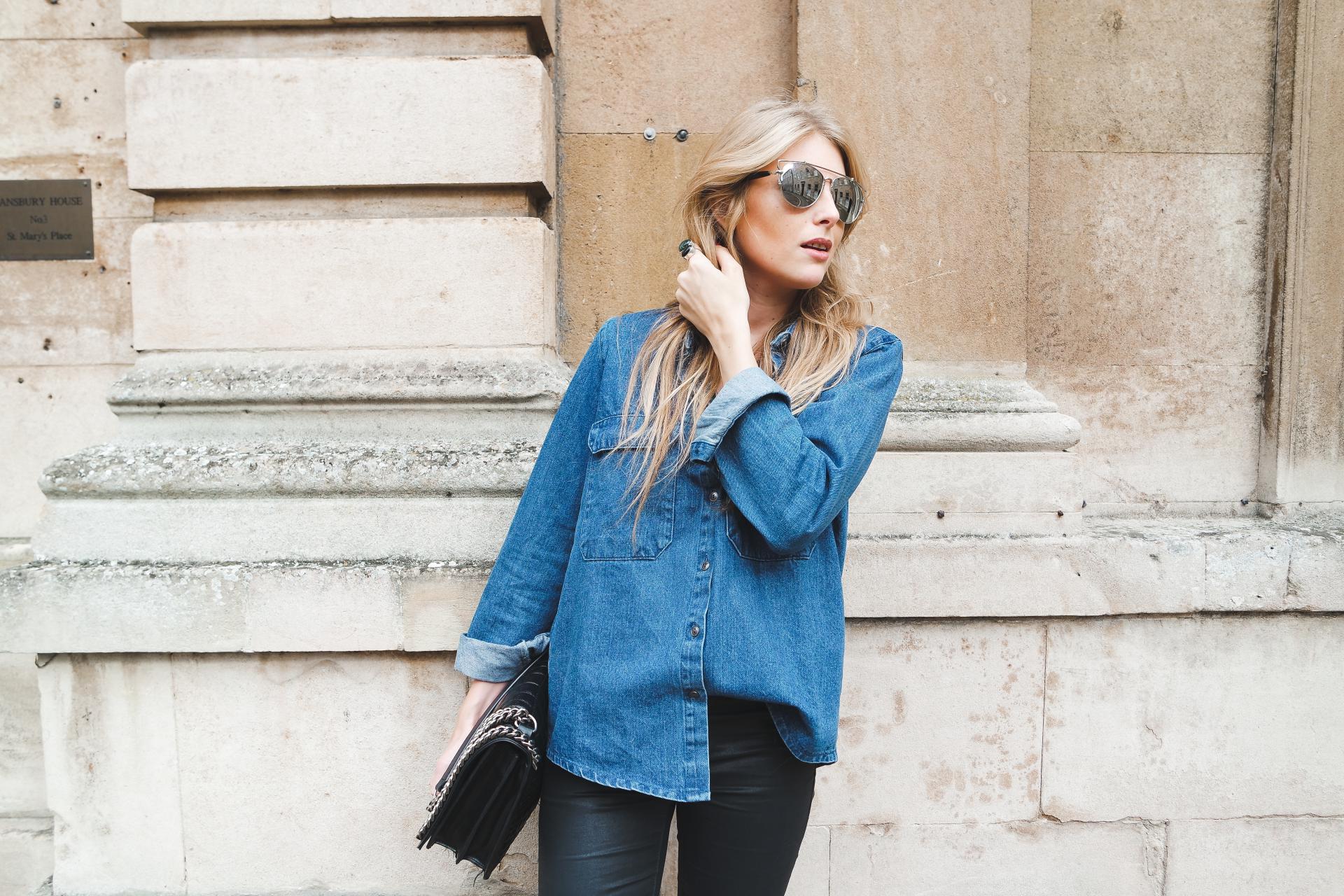 I'm not being funny but I think these sunnies can make any outfit look chic. I literally won't go anywhere without them, come rain or shine they're in my bag! These are the shoes that tore my feet to shreds last week in London and left me bleeding in multiple places. I do however love them dearly and will be slipping my scarred feet back into them the second the blisters have healed!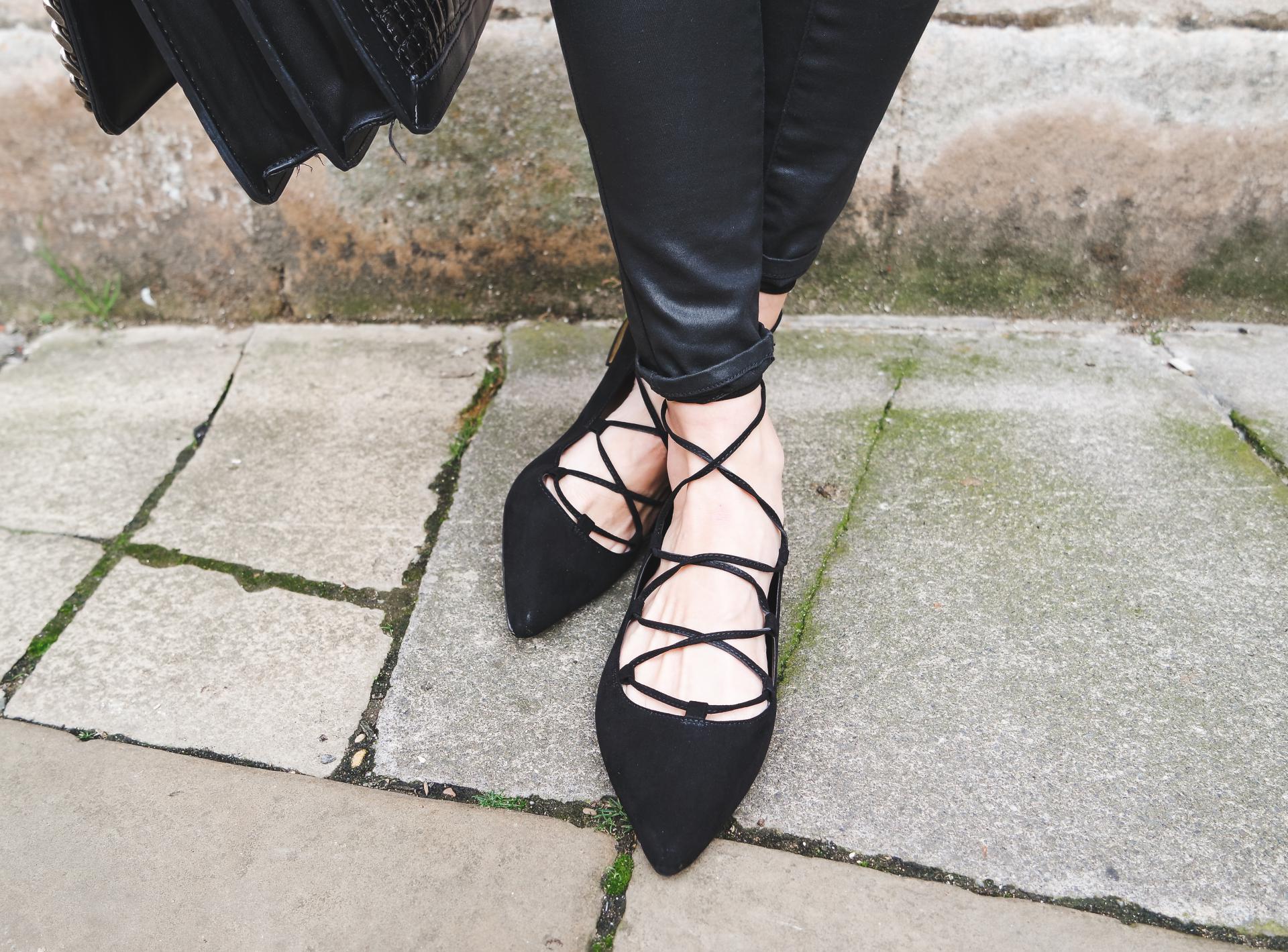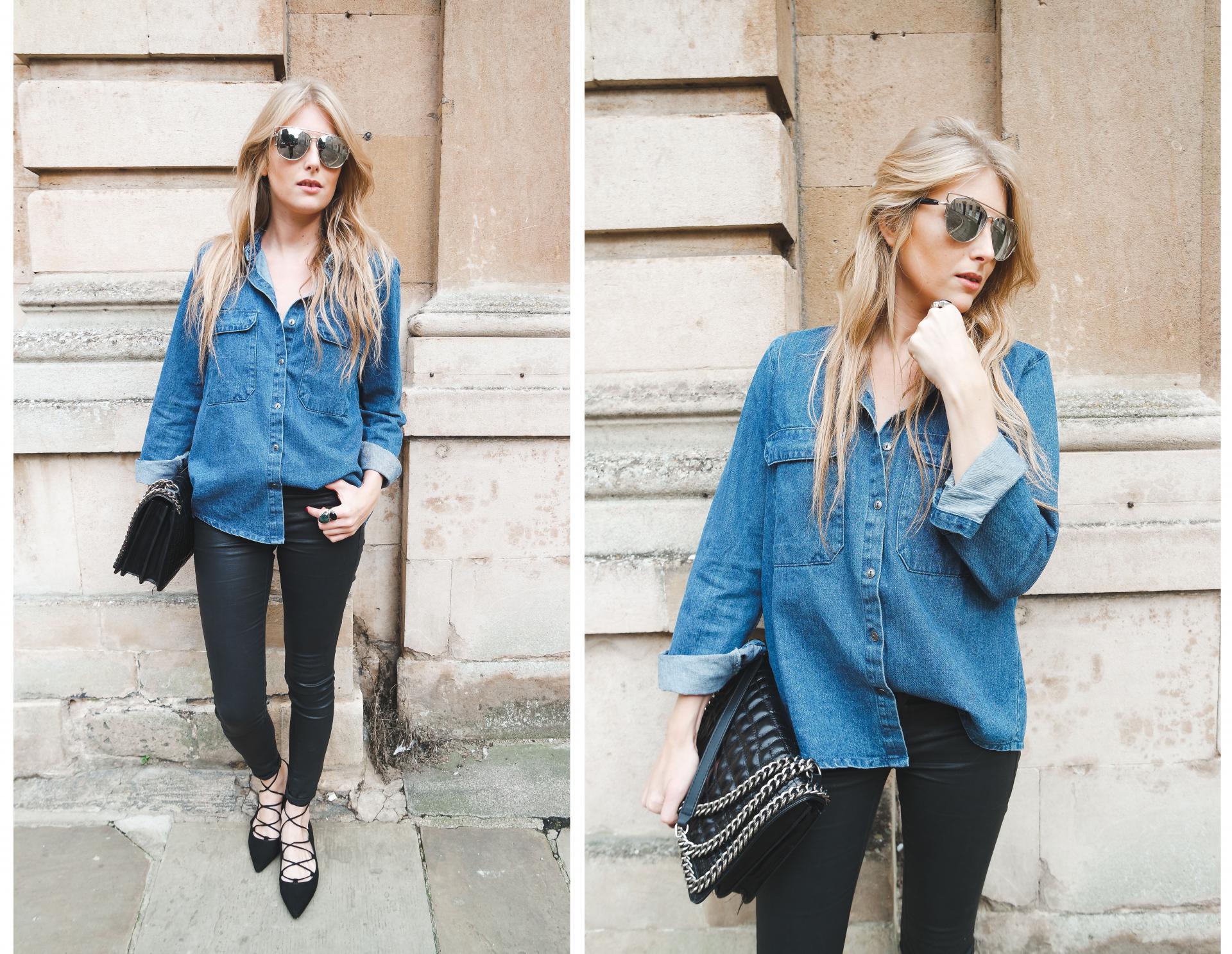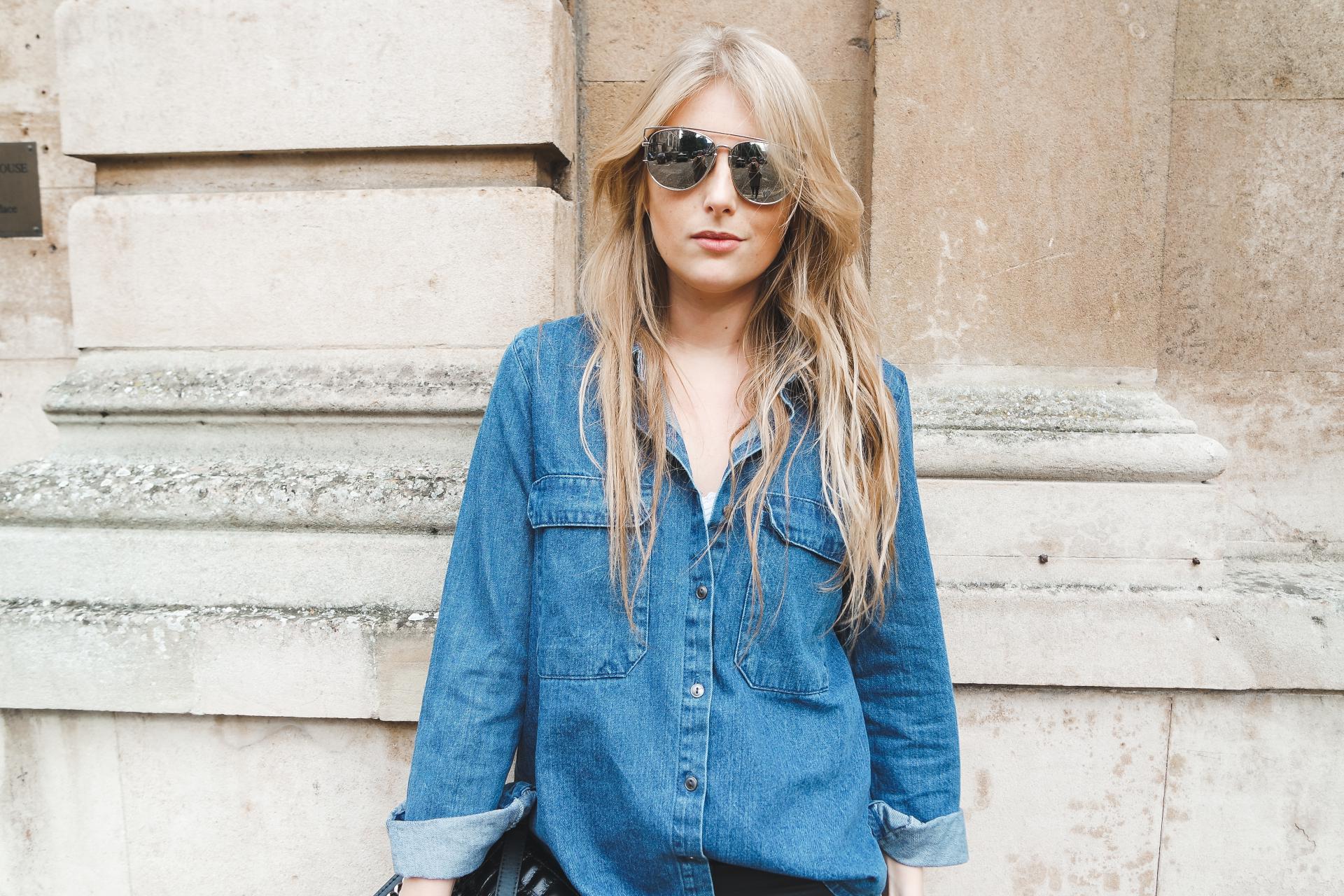 Love the fact that my glasses are on wonky here, I wonder if they actually look like this all the time and don't really fit me? I know I've raved about this shirt quite possibly three times now? but seriously – love it. the quality is incredible for the price and I've also worn it as a light weight jacket which looks really nice – maybe I'll do another double denim look with my denim skirt? Watch this space!
Don't forget to leave me a comment! I'd love to hear your thoughts!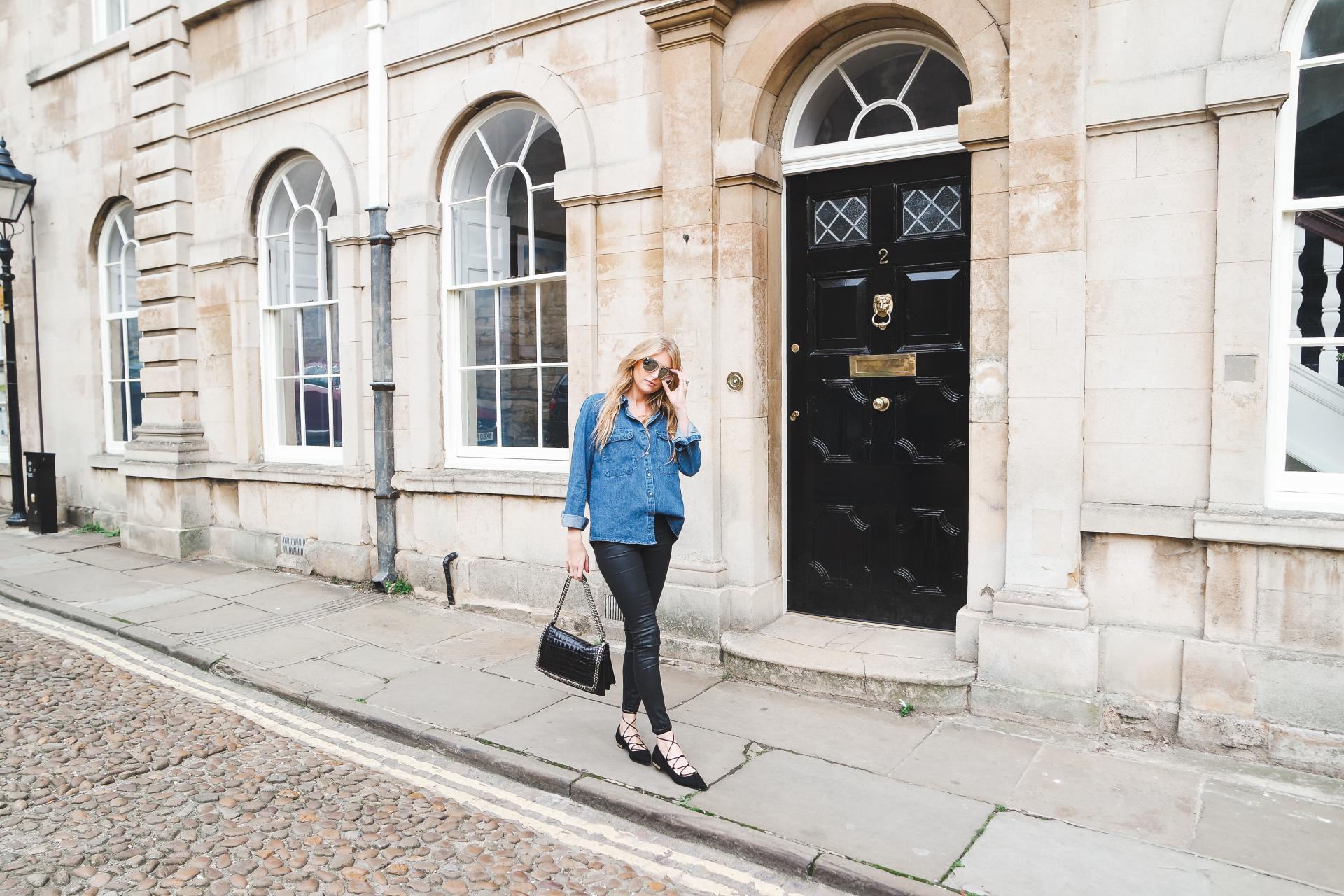 Shirt : Forever 21 | Jeans : Topshop | Shoes : River Island | Bag : Zara | *Sunglasses : Plastic Tail
Don't forget to follow me on Bloglovin'