So if there's one thing that is an absolute must for valentines day its sexy underwear. I know that there's a lot of different brands out there doing this kind of thing but ELCY Intimates is by far my favourite. It is my sister's brand so you're probably thinking I'm biased but actually I see how much care and attention goes into each bra which is hand made for each and every order!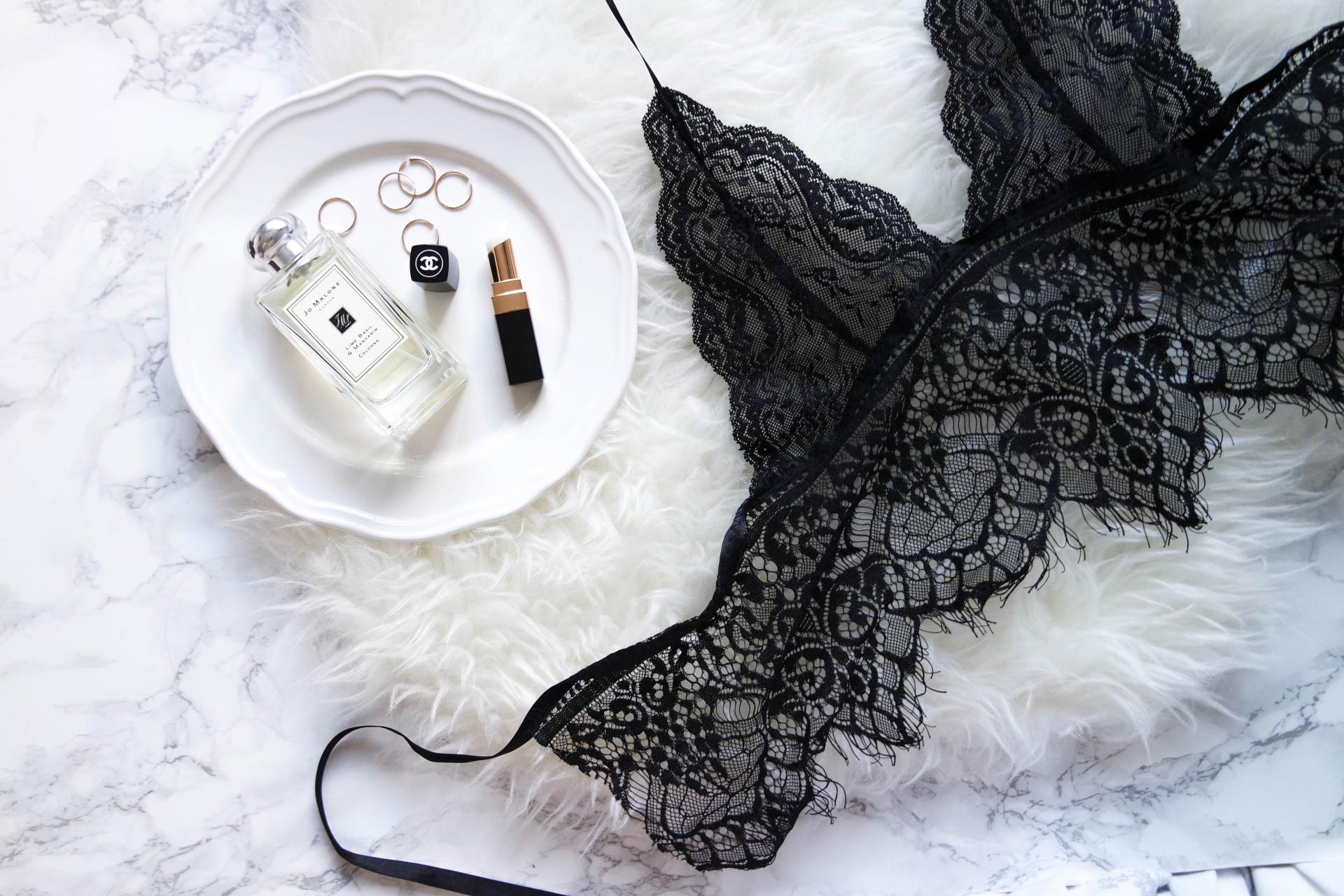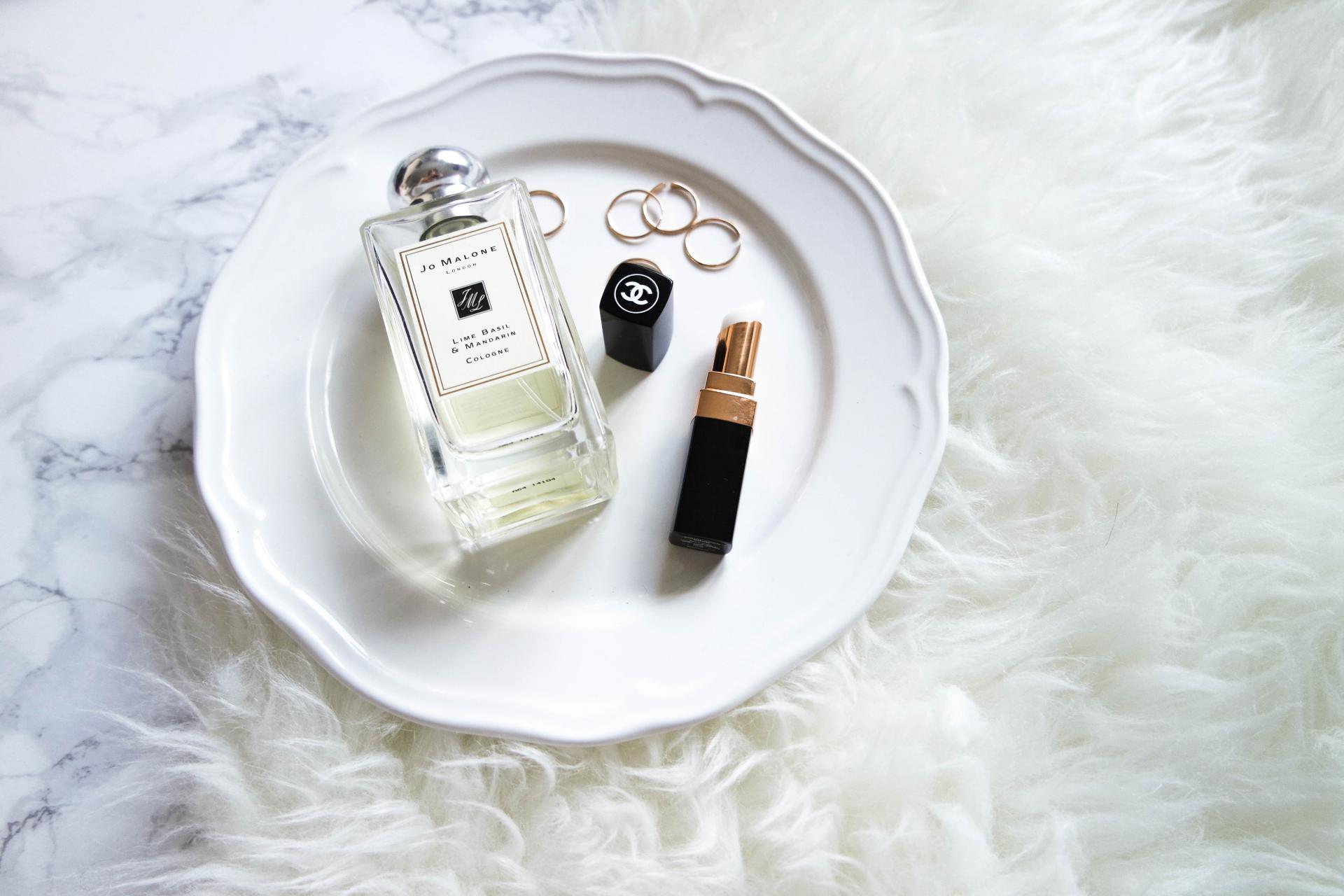 Esme Bralette : Elcy Clothing // Lip Balm : Chanel // Perfume : Jo Malone
ELCY Intimates // Valentines Day Essentials
Lingerie
Of course Lingerie is quite possibly the most important thing you need for Valentines Day, it is the holiday of Love after all! What if you're single? Well, I don't know about you but for me confidence starts with the first layer you put on, your underwear! If you're wearing a set of sexy matching underwear it fills you with confidence and makes you feel like you can achieve anything! ELCY Intimates do an amazing range of handmade pieces that are truly sexy. I know there are a lot of sites out there now that do this kind of thing but these pieces are not only hand made to order but they're more grown up than some of the other brands I've seen which are aimed at 17 year old 'instagram' girls. You can get 10% off any style using the code 'lovestylemindfulness'.
Jewellery
Jewellery and sexy underwear go hand in hand, Look at Rose and Jack on the Titanic! Ok I know she wasn't wearing a bra but I bet if ELCY Intimates and the like had been around then she sure would have been! It just screams glamour which happens to lead me on to my next point. . lips!
Lips
Lipstick. Red to be precise, Valentines Day always calls for red lipstick! I usually go for a more pinky red as I'm blonde I sometimes feel like red lipstick can be really harsh on me! I never actually used to wear lipstick until about a year ago, and as my collection grows so does my bravery. Just give me another year and I'll be rocking the bright reds with the best of them!
I'm loving this one at the moment which my sister got me for christmas from the Ciate X Olivia Palermo collection, it's perfect for everyday wear!
Scent
I have to admit that I actually stole this bottle from Sue Crowe (thanks Mum), it looks good and I want it so that pretty much counts anyway doesn't it? I always think that you can fall in love with a scent, there's certain smells that get me feeling in some kind of way and god help a man who's wearing the same scent as my boyfriend when I haven't seen him in 2 weeks. I'll be following the poor guy round the whole of Waitrose in the perfume trail!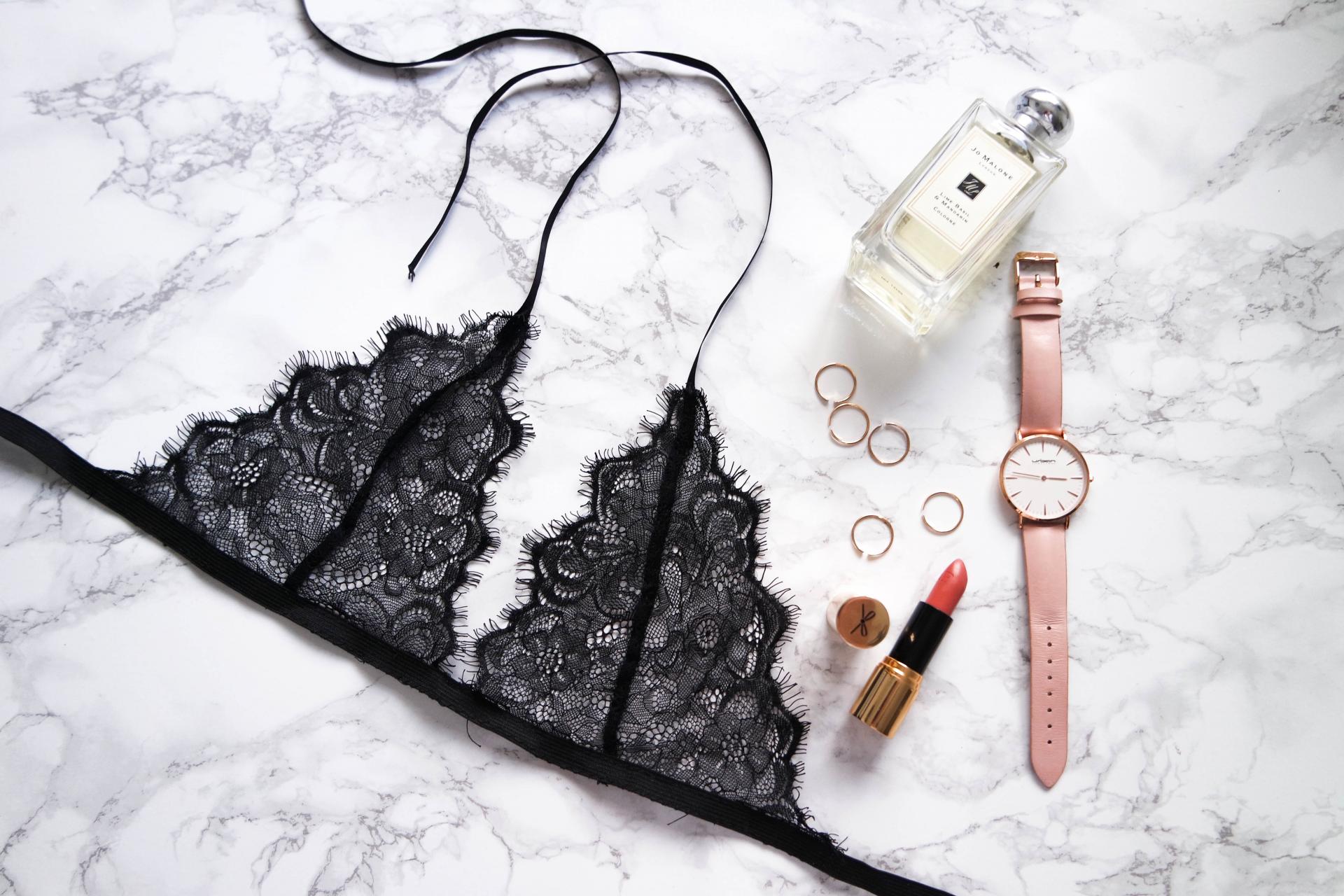 Alexa Bralette : Elcy Clothing // *Watch : Urban Watch // Lipstick : Olivia Palermo x Ciate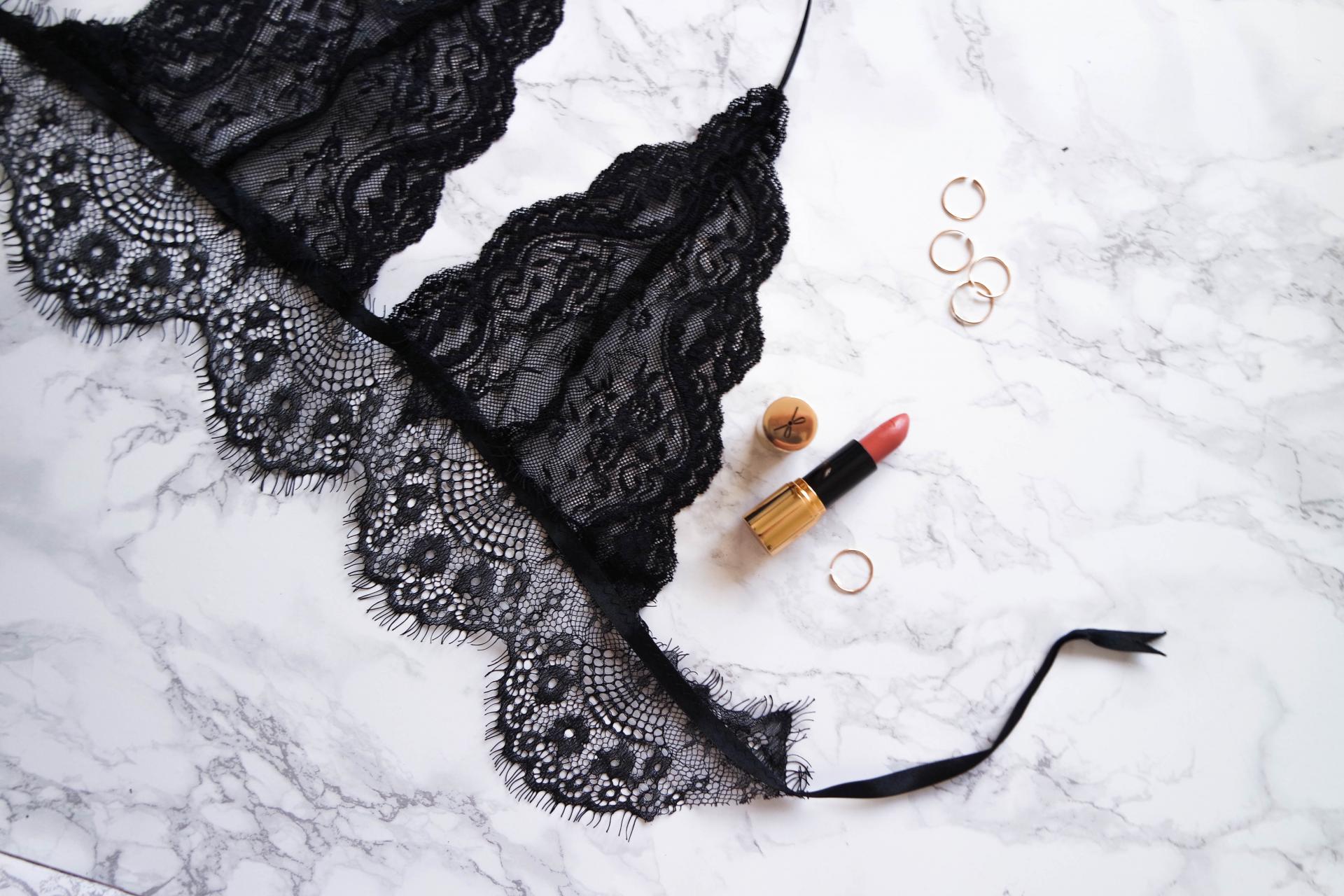 Kendall Bralette : Elcy Clothing
What are your plans for Valentines day? Do you celebrate or do you refuse to acknowledge it's existence?! If you have any Valentines essentials that you think I've missed off then make sure you let me know so I can try it out!!!!
Make sure you follow me on Bloglovin' for lots of exciting things to come! If you're having major flatlay envy you can see my post on how to create the perfect flatlay!!! Follow me on Bloglovin' Here!