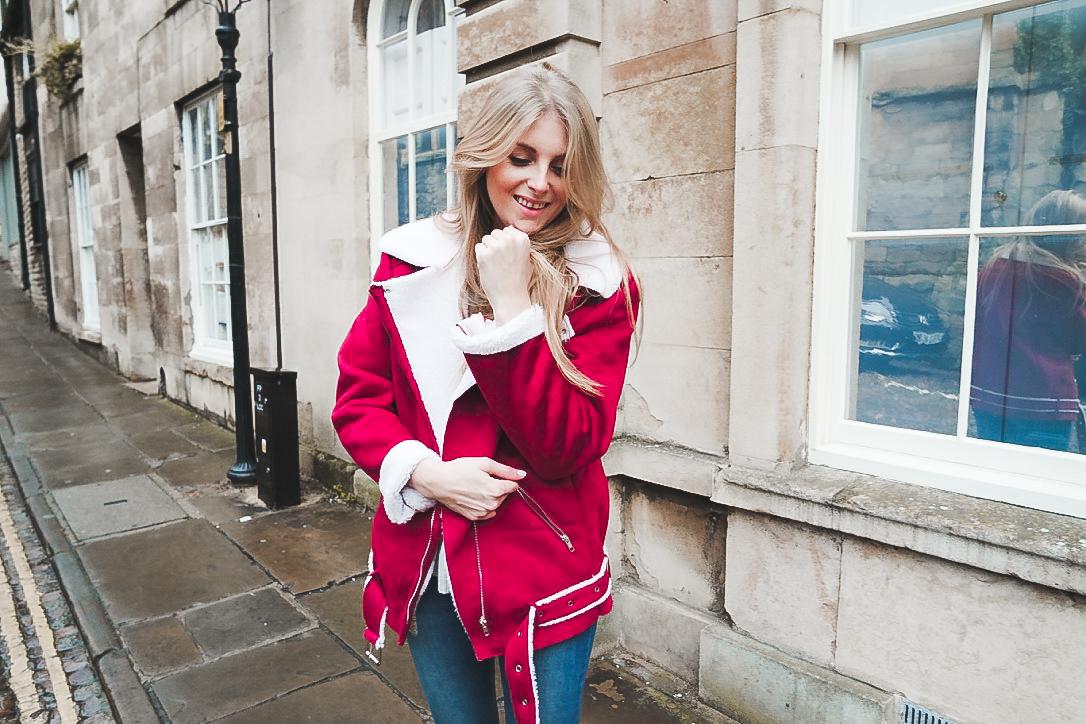 Let me start this post by saying red is definitely not a colour that I would consider as being my colour. When I chose this jacket from Shein I was expecting a burgundy coat with cream fur as photographed here. I have to be honest here and admit that when I opened the package I was more than a little disappointed that it didn't quite match up to the photographs on the internet.
As a lover of neutrals I definitely would not have chosen a red coat! Anyway, pushing this minor issue to the side, I'm actually pleasantly surprised with how well the photographs came out to show that, actually, is a red coat really the worst thing in the world?
Obviously if it was the same price as my Zara one I would have been outraged but it wasn't, it wasn't even half, it was a fraction of the price! The sort of price that, who cares if you only wear it once?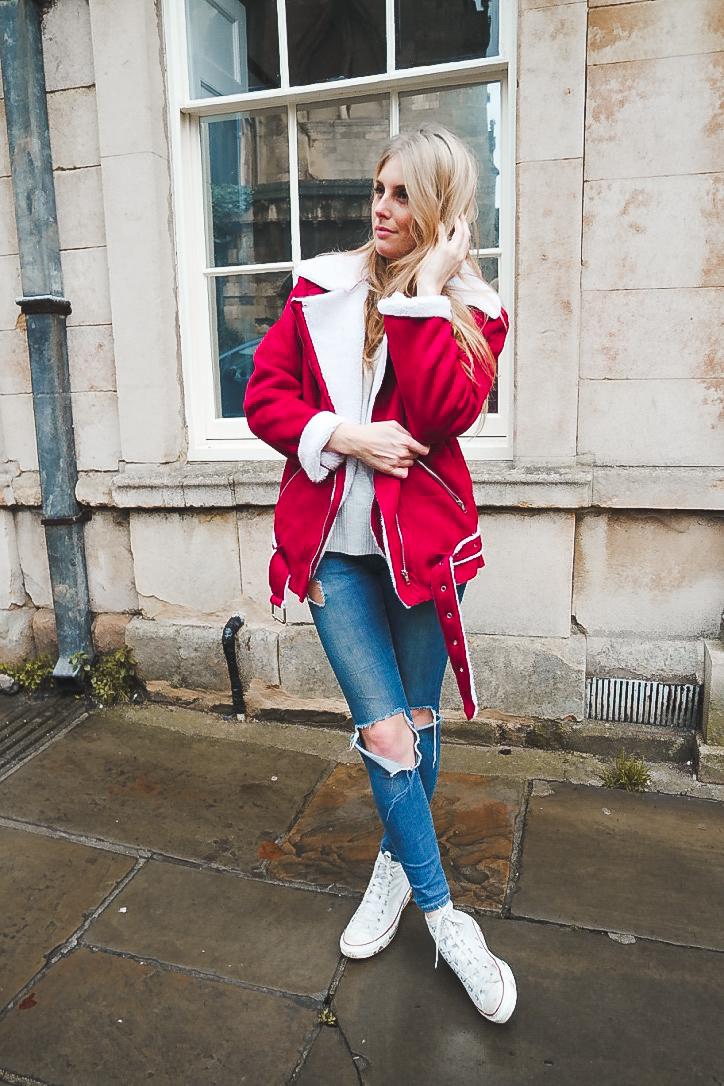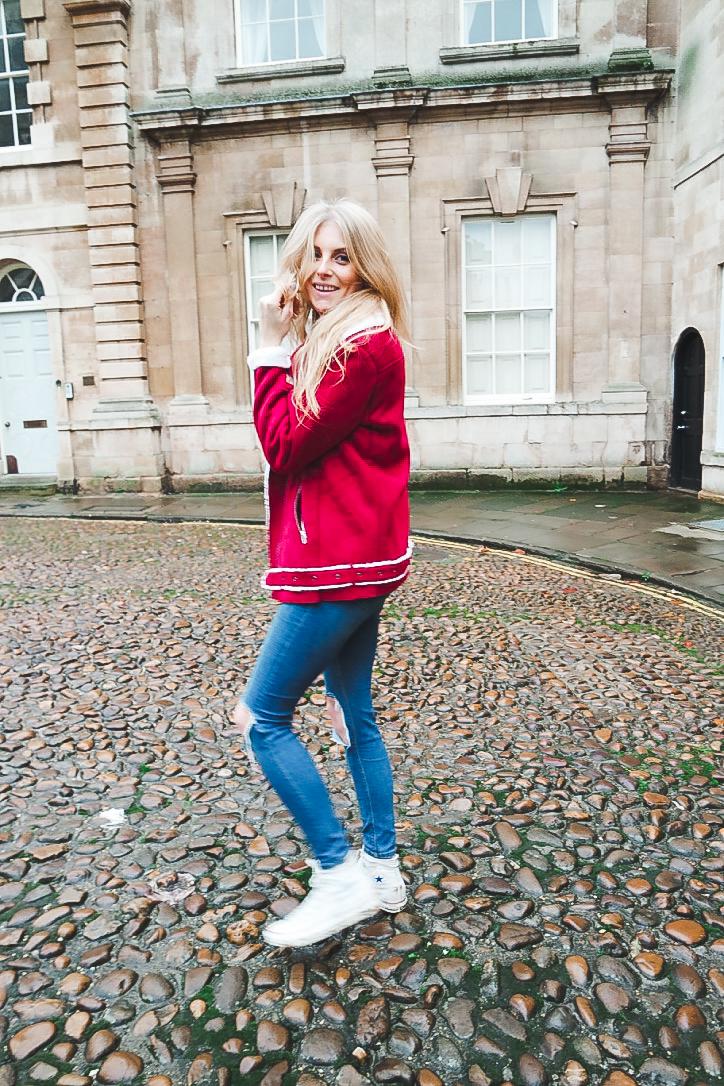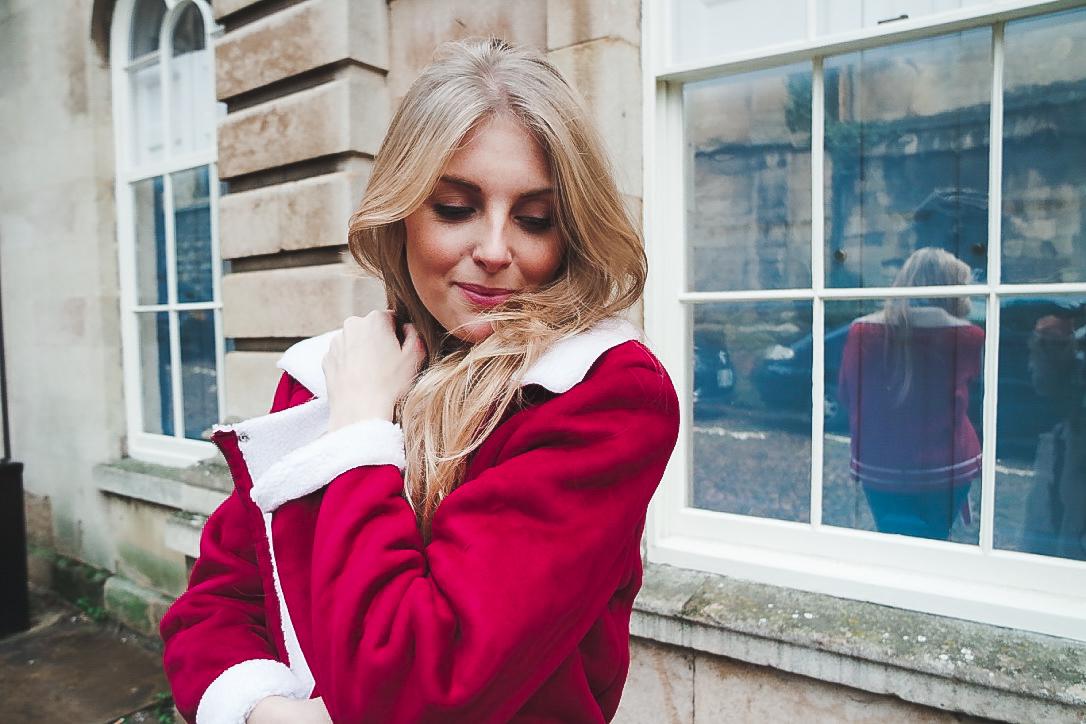 To be honest, looking at these photo's I'm thinking I look good, and yes, I will be wearing it again! So it's not what I was expecting, hey ho, build a bridge and get over it! It's super warm and cosy and it's also pretty perfect for this time of year! I mean, what colour is more festive than red?
For this look I decided to keep it pretty simple, with such a loud coat I thought I better play down the rest of the outfit and let the coat do the talking!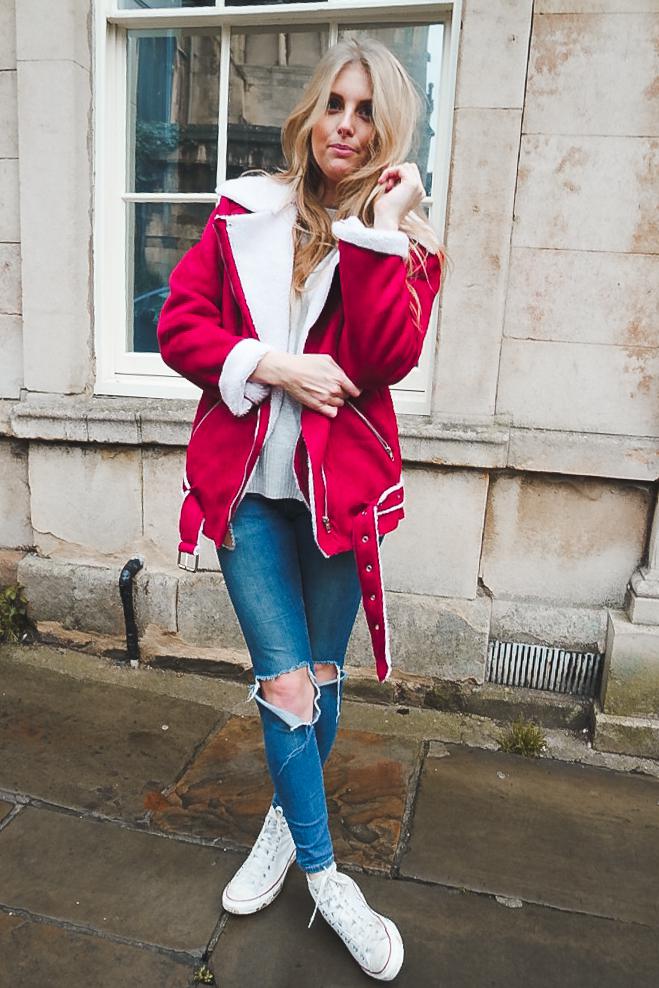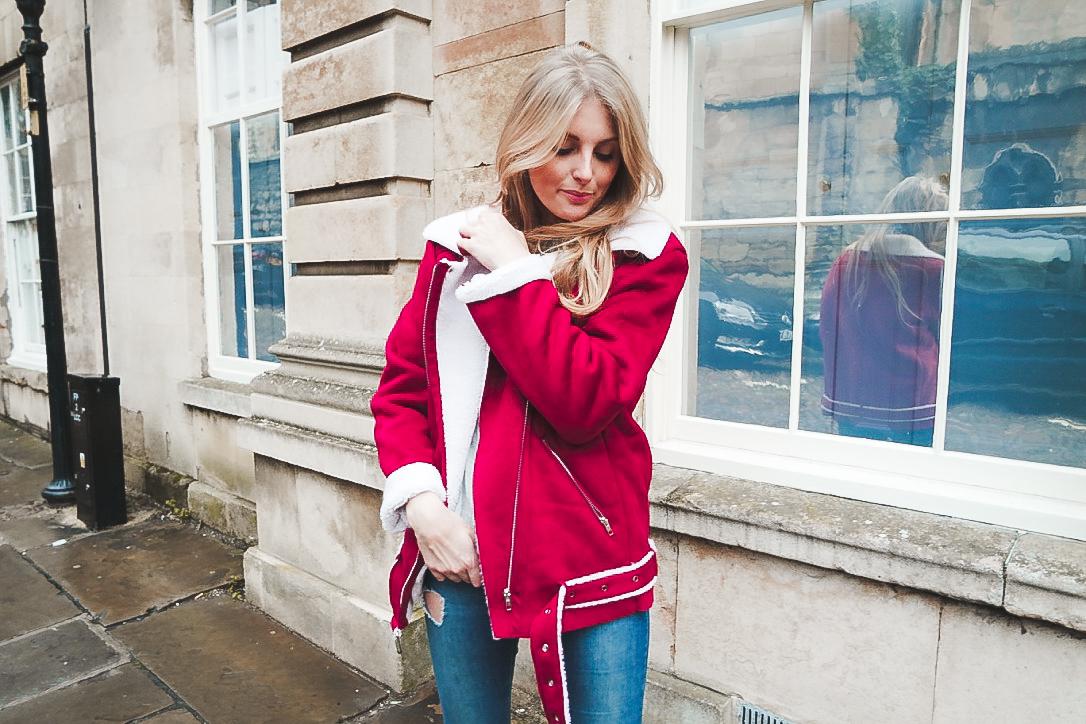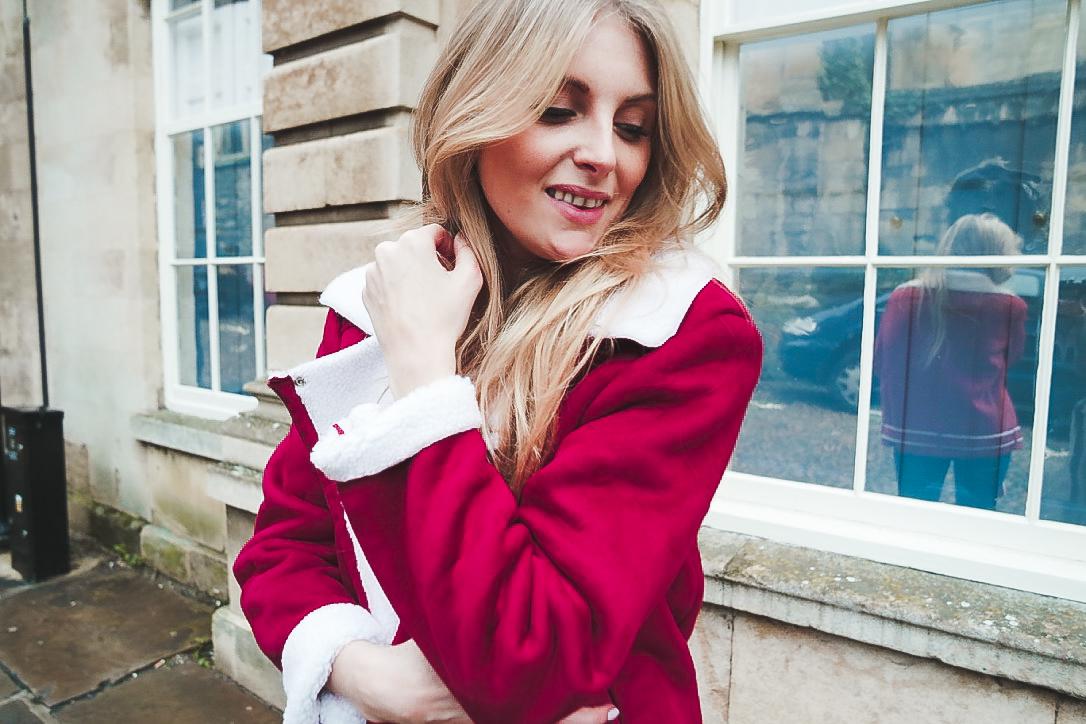 What do you think to my red coat? Is it making you're eyes hurt or are you thinking like me, it's pretty festive and when did a little red coat ever do any harm?
Let me know what you think! And if you get a chance, check me out on Bloglovin' and hit follow if you like what you see!
Shop the post here: