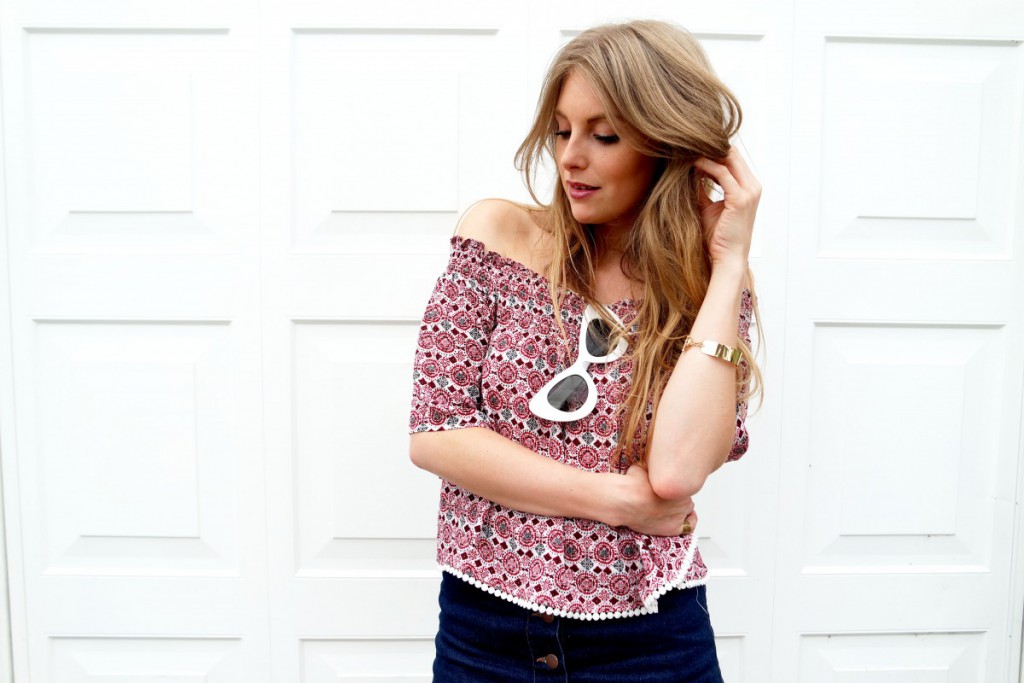 This week my partner in crime (and blog photographer) came home from holiday, yay! Last week I had a bit of a nightmare, I had lots of lovely outfit post's and photographs lined up to cover her being away when disaster struck. I lost my teeny tiny memory card down the side of the sofa. Cue pop sock on the end of the hoover, we tried everything but the little bugger was gone! So I'm super happy to have her back so we can get shooting again!
I brought this top from H&M in the divided section last week, I have to admit, I often walk straight past the divided section passing it off as 'kids' clothing. Oh yes, I'm far too sleek and sophisticated for that kind of thing! But seen as I was exchanging something I went through every item in the whole of H&M, I'm not lying.. ask my Mum! I'm not usually one that goes for colour but with my new found love for cold shoulders and my drive to be more 'girly' ( a model at work told me I dress like a boy), I thought.. why not!
I can't lie to you, it's probably the most annoying top I've ever worn, but I'd say it's worth it.. it's a cute top. The elasticated neckline means it is constantly pinging up around my neck so you have to walk around like the girl from the deodorant advert.. as I said before, totally worth it!
I've styled it with my good old denim skirt and my new open toe boots from Linzi shoes, who doesn't love a good shoe boot, am I right or am I right? The tassels are definitely what sold them to me! I think this look is a bit 'Folk Chic' shall we call it? Though that might just be the shock of wearing something other than a white t shirt!
My Zero UV sunglasses also go perfectly with this top and make a lovely replacement for a necklace. That's the one thing about these tops, the neckline means necklaces can look a bit icky if they fall in the wrong place, hey presto, the perfect solution.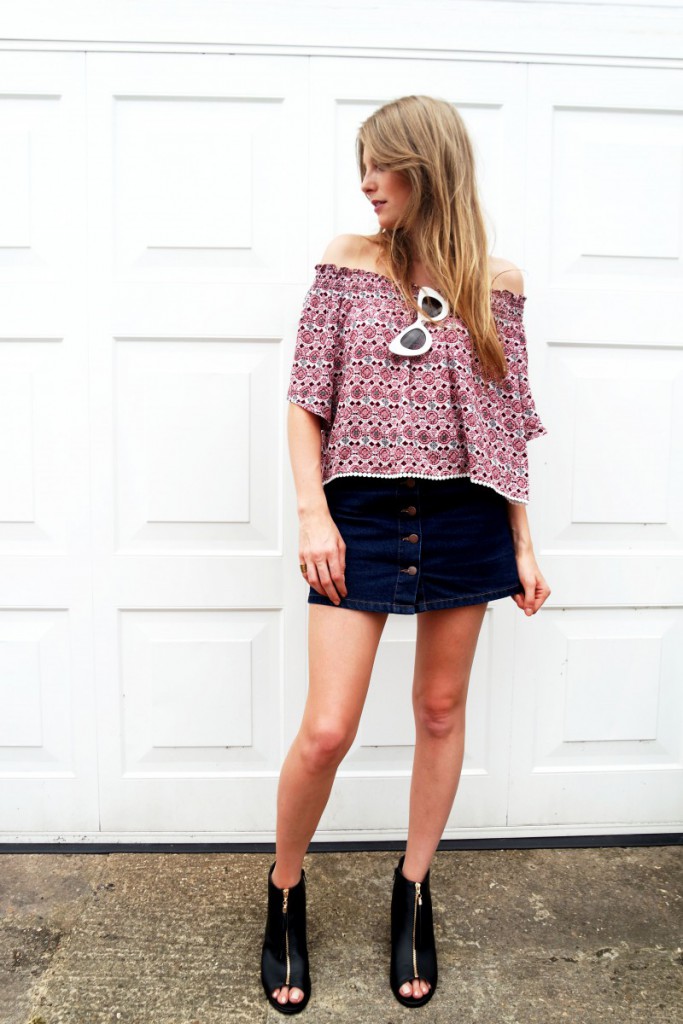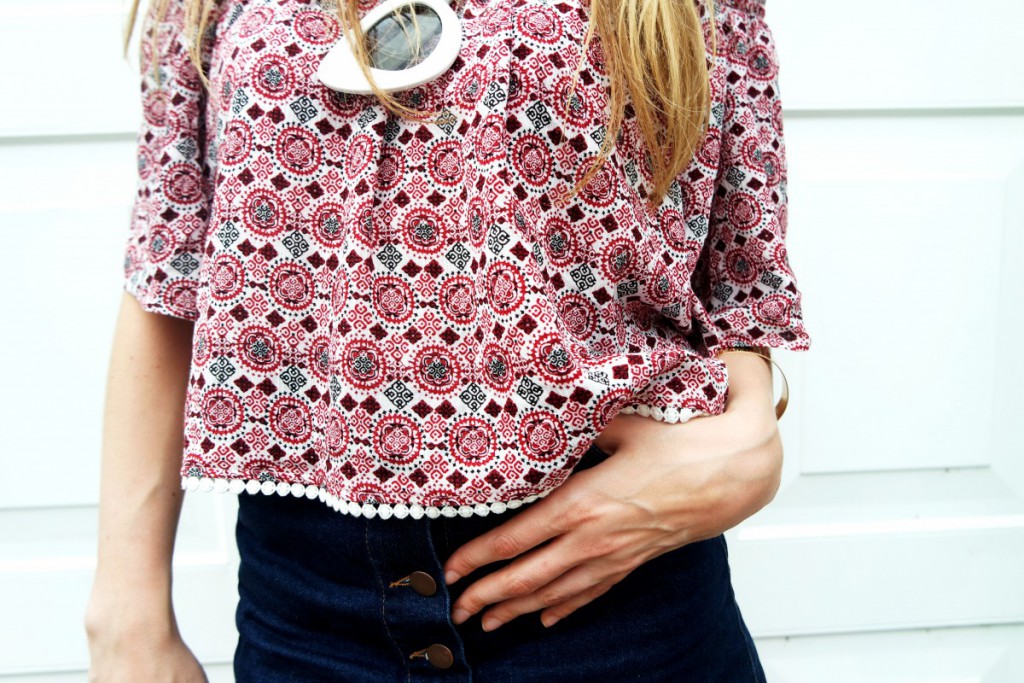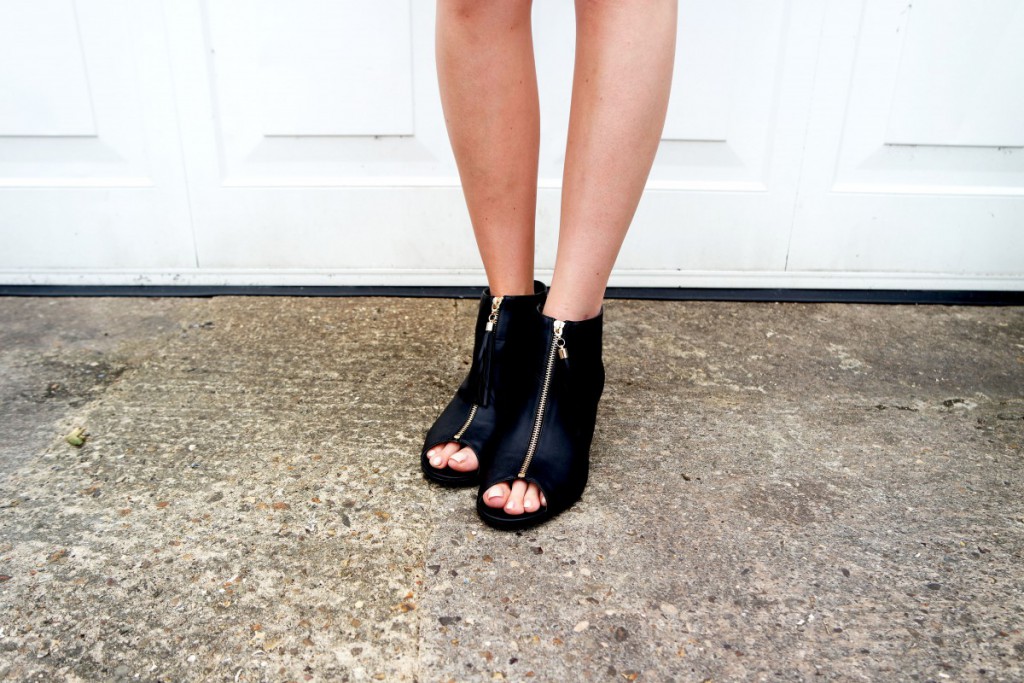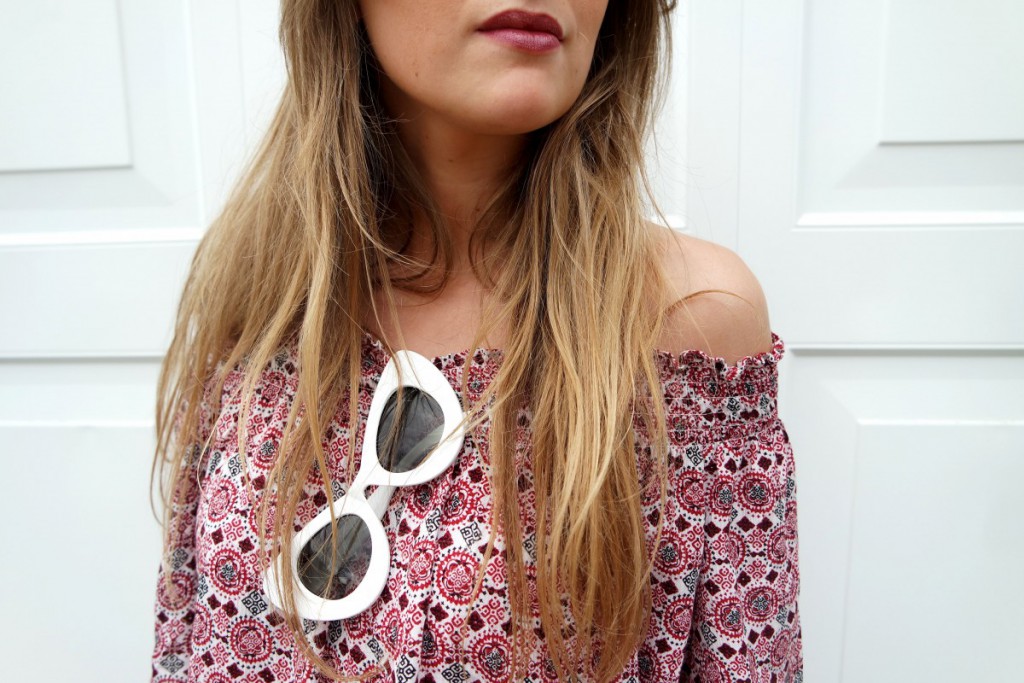 Top: H&M | Skirt: Primark | *Boots: Linzi Shoes | *Sunglasses: Zero UV| Bracelet: H&M Old