Talking about my holiday essentials, what I wear on my body and my face. The clothes pretty much go for the whole of summer – if it ever gets here in the UK. And the beauty bits, well I only like to take the bare minimal and minis are my everything.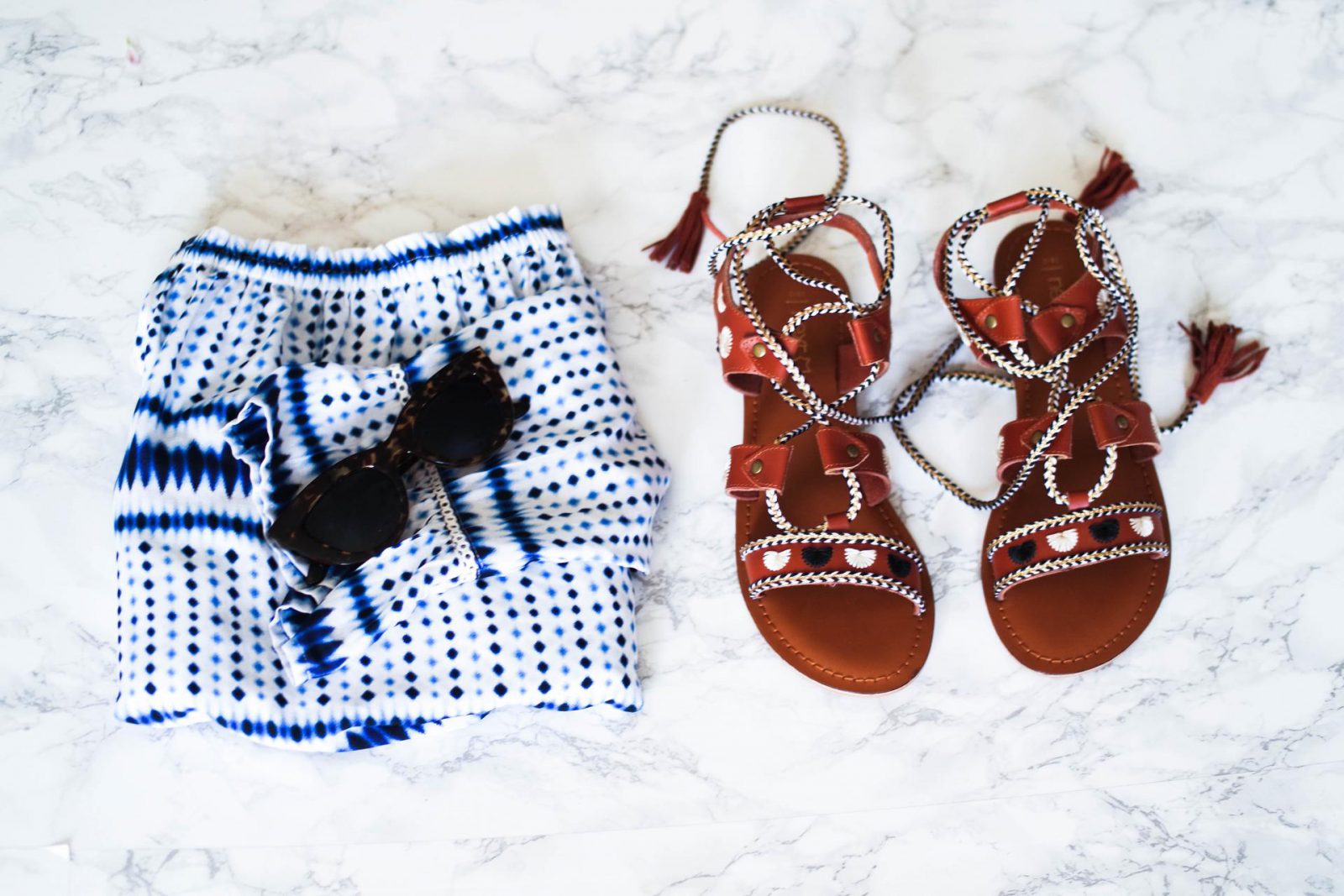 Cold Shoulders & Lace Ups
Cold shoulders and lace ups are the butter and bread of holiday wardrobe sandwiches, did that make sense? I feel like that was either genius or ridiculous?
Basically, if you don't have a pair of gladiators and a cold shoulder top in your luggage/ summer wardrobe then you're missing the two essentials to my holiday wardrobe/my summer essentials. Floaty cold shoulders are the ultimate in understated sexy and pretty much work for day night and anything in between.
I'd say the same for gladiators, maybe not sexy, but they're so damn wearable. These next ones bring a lil' sumthin' sumthin' different to the table with all of that embroidered goodness that makes them look a bit special compared to it's rivals on the high st.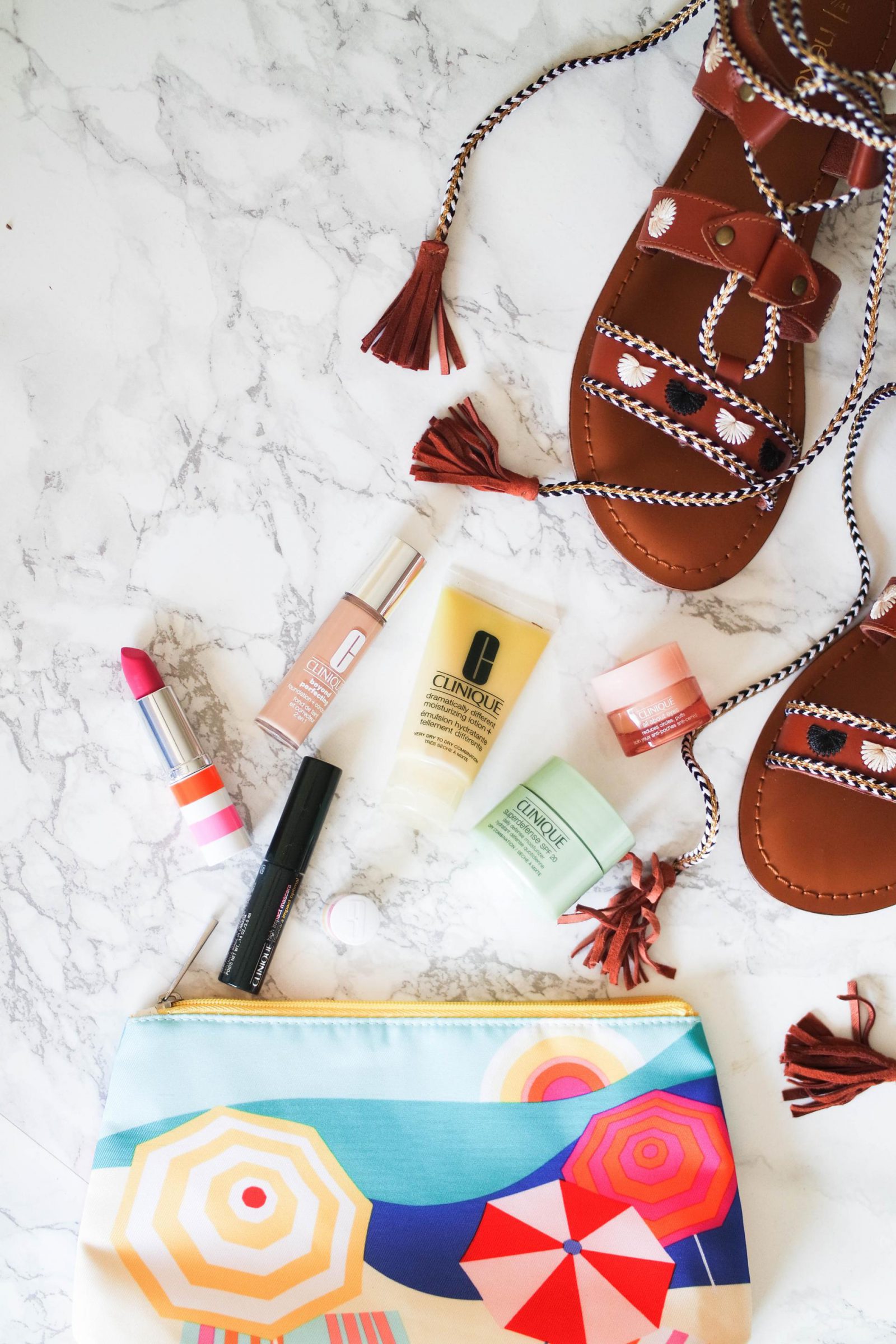 Holiday Essentials : Beauty
So first of all – this is free when you spend £50 on Clinique in House of Fraser until 21st May – BUT thats still free. If you already shop at Clinique then just buying a couple of the things you use all the time and stocking up is the perfect way to bag you . . this bag?
So anyway, sneaky blog titles aside, this bag has all of the holiday essentials covered. You get moisturiser, face moisturiser, eye cream, foundation/concealer, mascara and lipstick all in a handy bag, big enough to fit some of your favourites in! Even if you weren't to use these on a daily basis I think it's a great idea to just have something like this you can take with you if you're going somewhere for the night and don't want to think about it or have to take all of your full size products. This is exactly why minis are great!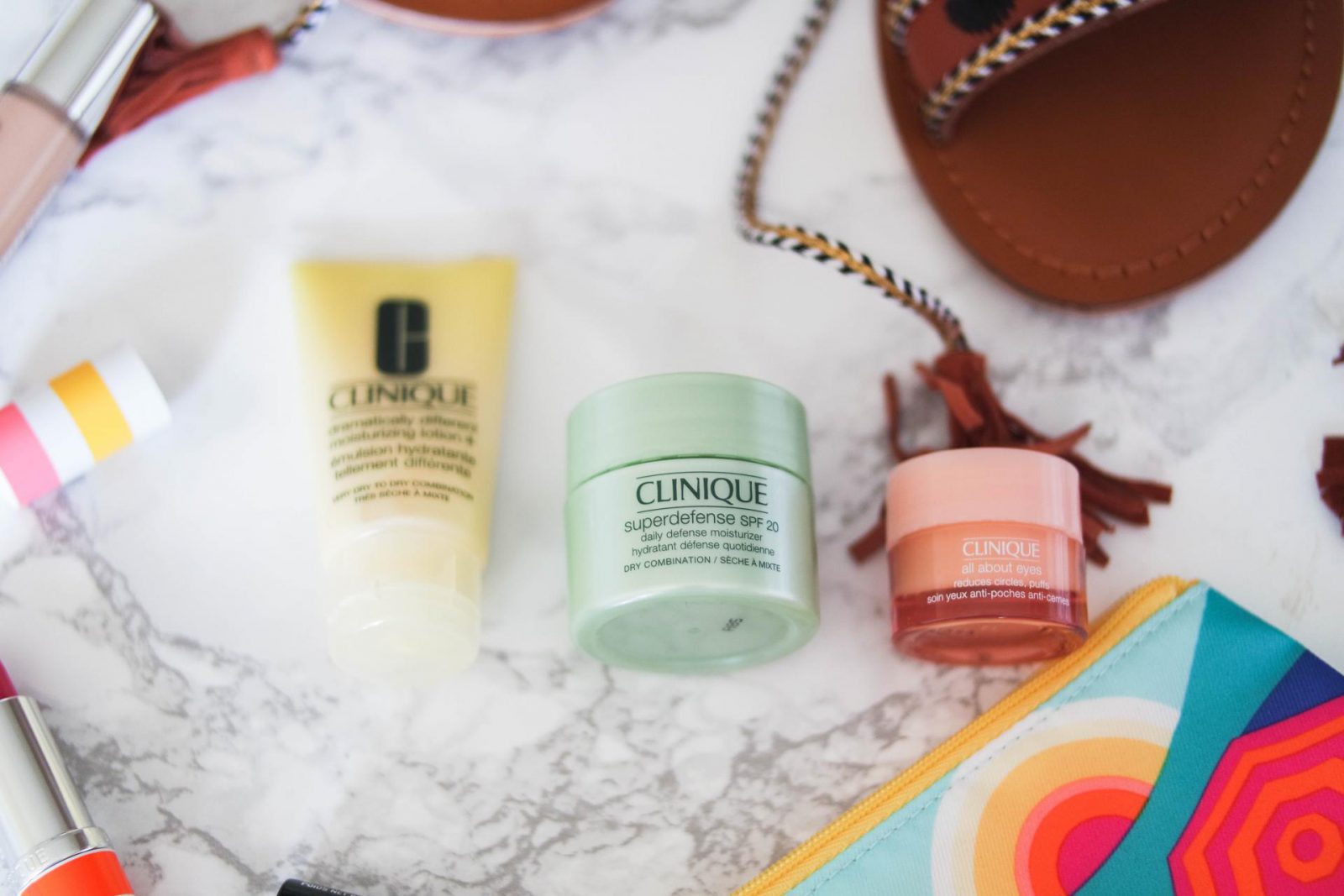 One Easy Look
Like I said before, it's a face in a bag! Aside from the skincare and bag, you also get foundation/concealer, mascara and lipstick. Granted the lipstick is a tad too bright for my liking and the foundation isn't necessarily the one I'd use everyday but I would happily wear these if I was staying somewhere for the night and just wanted light and easy make up without bringing my whole collection!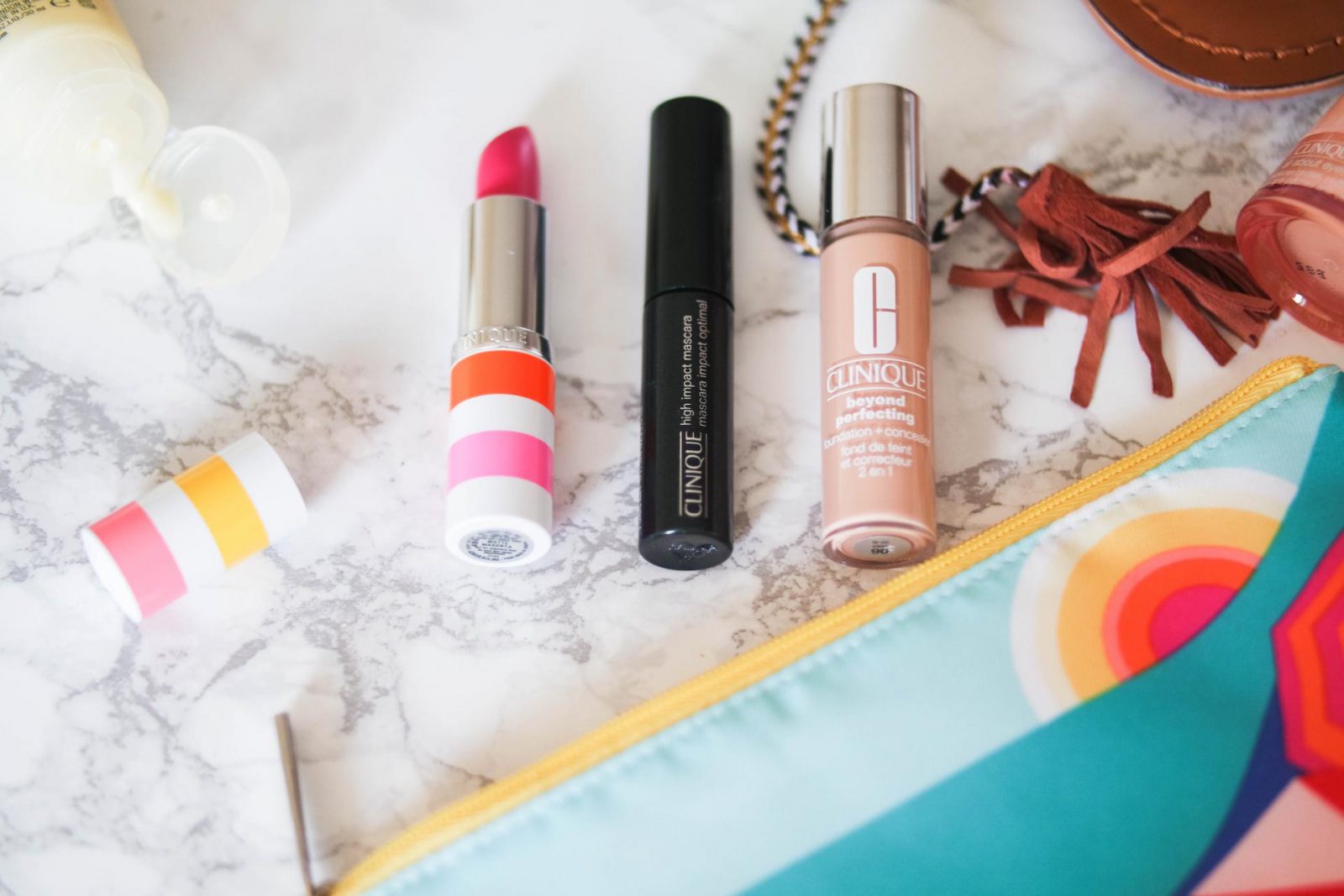 Let me know what your holiday essentials are! I always wear foundation or tinted moisturiser on holiday because my face either burns or I hide it so it's pale! Who wants old wrinkly skin?!