A media pack is something a lot of bloggers talk about but something I found really difficult to find out about when I was building mine. It doesn't matter how big you are, you should always have a media pack and I'm here to save the day and tell you why. And then of course I'm going to tell you how to do it. Because that's the kind of person I am.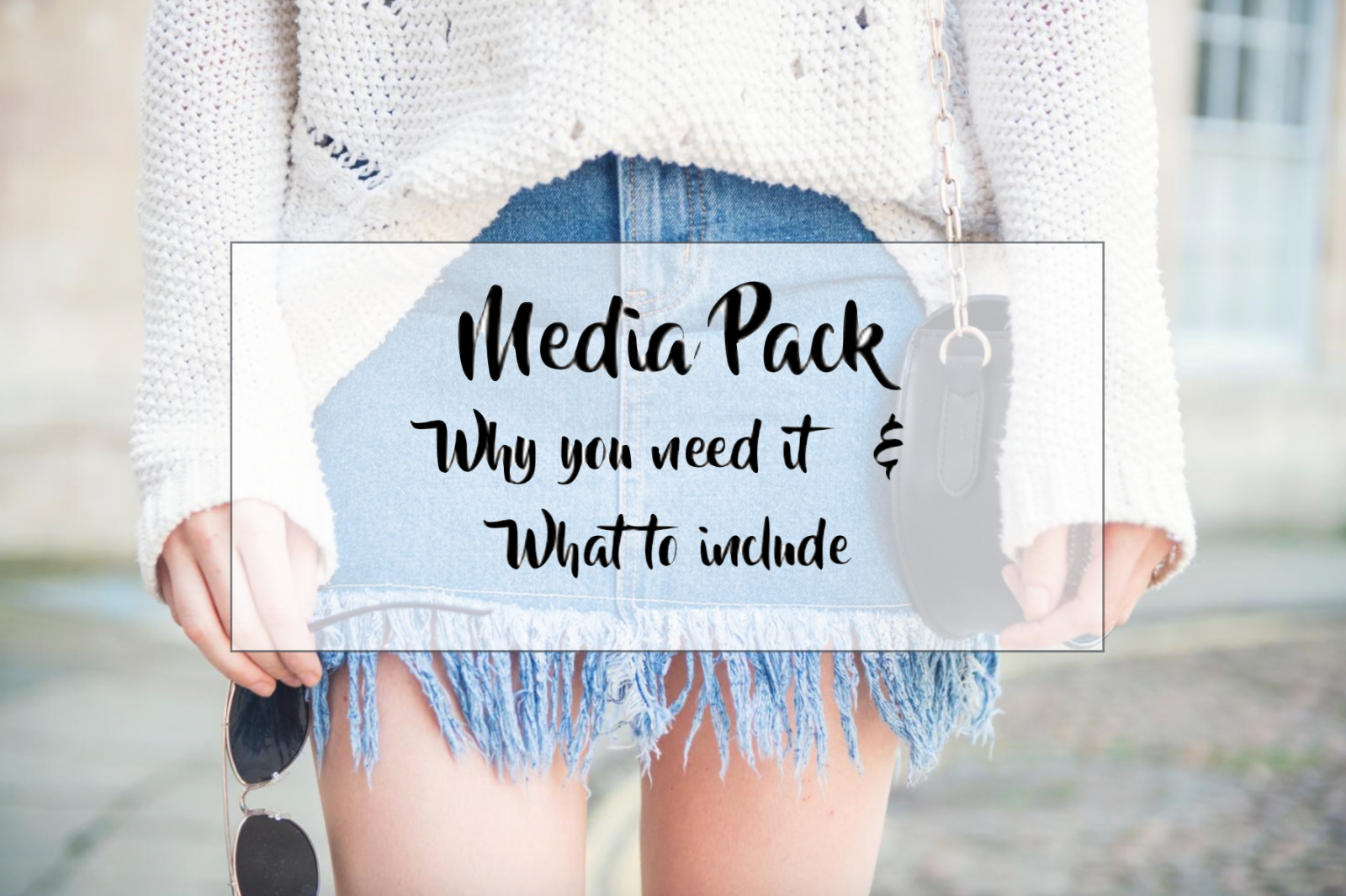 Why do you need a Media Pack?
Media packs – incase you didn't know – are basically a sheet or document, that shows PR's and companies what you've done, who you are and you're achievements. I always think of it as a bloggers CV!
I personally loved it after I got mine because when you first start obviously you do a lot for free. When it comes to the point that you might want to start charging, asking if they have a budget or whether the gig is paid is such an awkward question. When you've got a media pack you can just say "I've attached my media pack" and guess what – most people are receptive to it.
My theory is this, if they can get it for free – they will. You have to ask and know your worth because not many people will offer it on a plate!
Charging is a minefield and quite personal so I won't be talking about that! But I will talk about what you should include in your media pack! Design wise, I would say to keep it clean and easy to read whilst maintaining your 'brand' image. When I first created it, I made mine really compact so it fitted on an A4 page, now it's really clean and clear and about 4/5 pages long!!

What To Include
About You & Your Blog
This should be a little block of writing just saying when the blog established and what your blogs about with a few lines about you and your personal acheivements!
Contact Details
These should be super clear and easy to find
Monthly Stats
Update your stats monthly, I include my page views, sessions, unique users and bounce rate. If you don't have google analytics, what are you playing at?! These are the only stats that brands accept and trust from my experience as other analytics programmes and websites can vary A LOT.
Social Media Following
I update this every time I send my media pack out.
I know it's not a great thought, but this really does matter. People want to know what your social followings are and it's not rare to have brands that want to work with you exclusively on your social media or based on the following of your social media.
Past Collaborations
The longer you've been blogging the more brands you'll have racked up so I tend to just put the top ones I've worked for or brands I have worked with repeatedly. I do try and put as many in but it needs to be clean and easy to read, remember you want to impress them too!
Press
Again, this is something that racks up with the more brands you've worked with and the longer you've been blogging, but anywhere you've been featured should be included – I wouldn't include social on this but I've heard some people do.
Fees
Now you don't have to include this – but I found as I said before it does the awkward job of asking how much for you! I think it's a good idea to list the services you offer and how much you charge with a breif description of what they can expect for this price.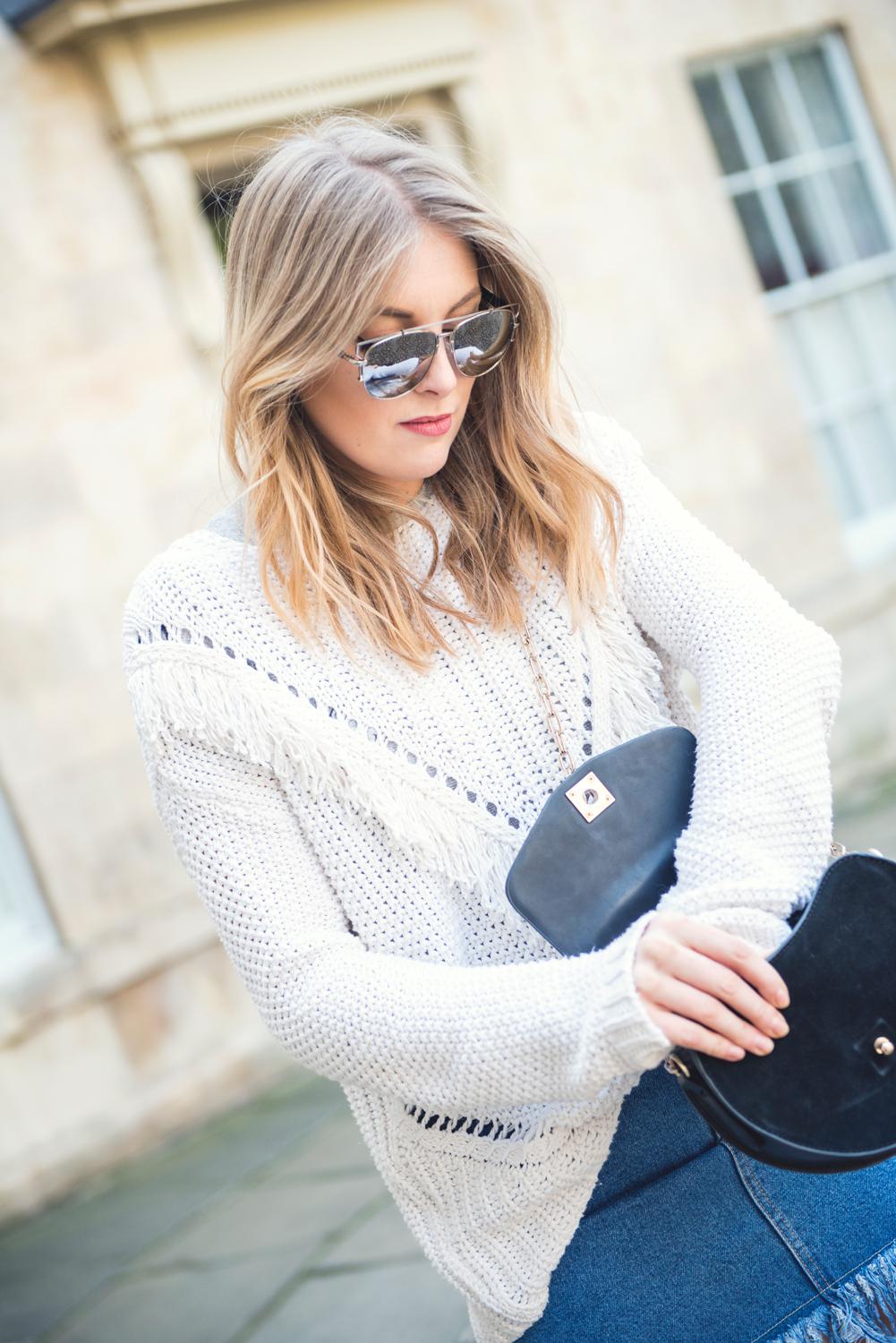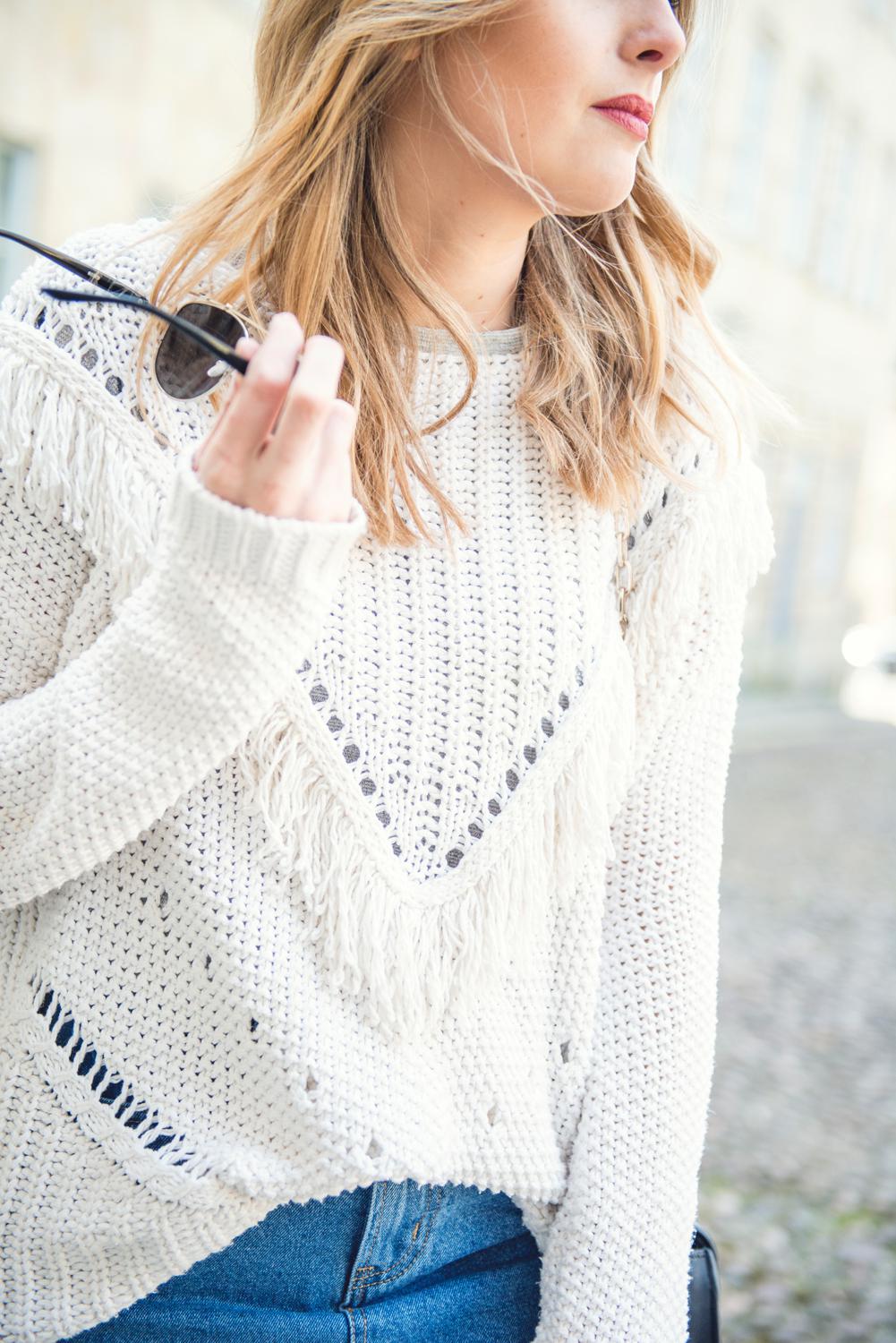 This denim skirt, if only the sun would come out and stay out I just know we'd be bestie's. I'm so in love with the fringing on it and it's not too cold to be wearing it with a chunky knit and boots to balance out the coldness. I just need to get tanning my pasty, white, dry legs so that they're suitable for the public to view – my poor boyfriend.
Shop My Look
A lot of what I'm wearing (apart from the skirt) is old but I've scoured the internet to find similar pieces which you can shop below!!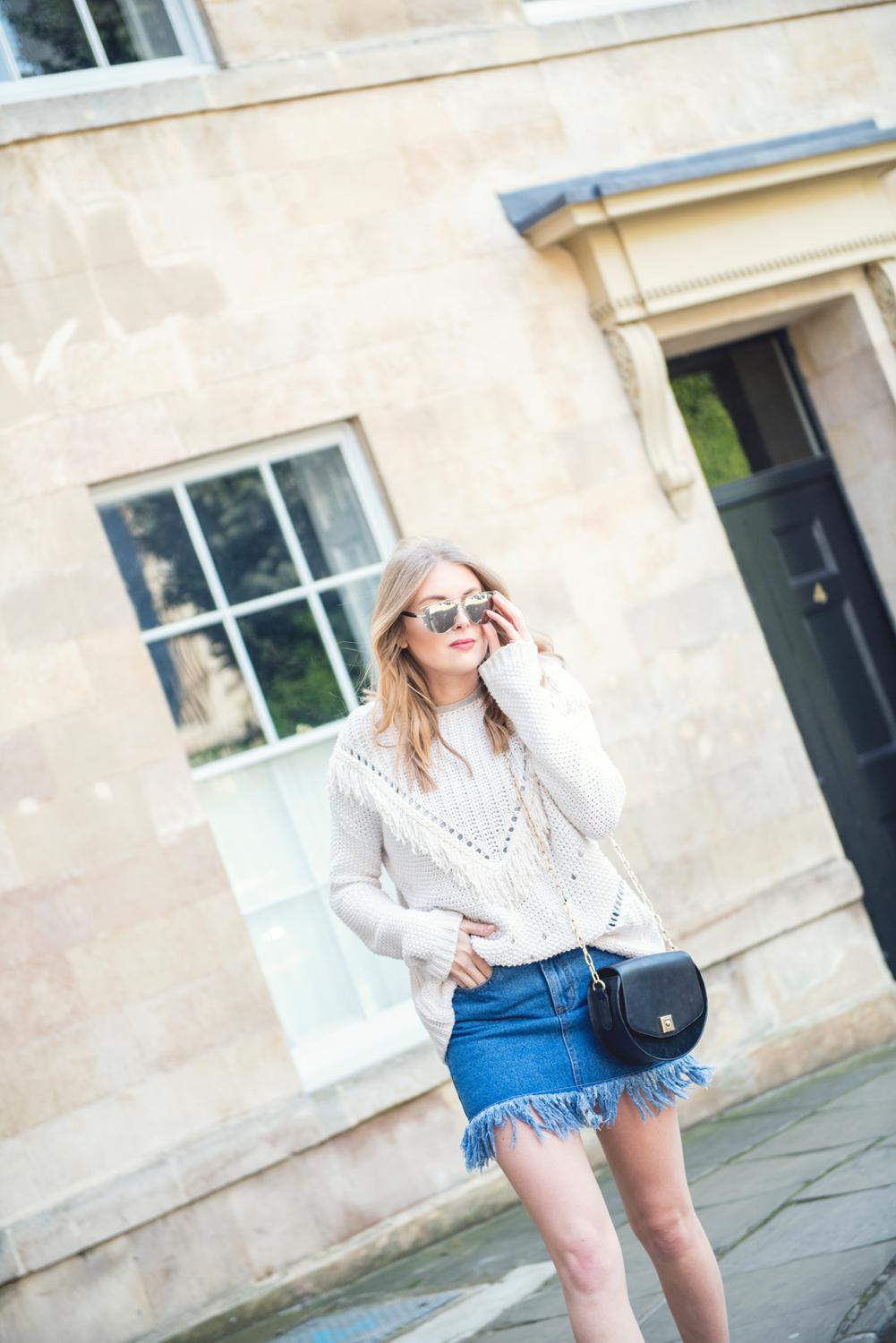 Jumper : Old – Similar Here
Skirt : Boohoo @ Asos
Boots : Old – Similar Here
Sunglasses – Topshop
Bag : Sold Out – Similar Here
If you love my blog then make sure you show me some lovin' and follow me on Bloglovin! I always do blogging tips on a Thursday, and general fashion and beauty/life are all day err'yday! You can also find me on instagram and snapchat at sineadcrowe AND don't forget to check out all of my other blogging tips here!
All photography by Kirk Schwarz – you can find him here and here!