I thought I'd do another post about the wardrobe staples as I seem to have accumulated another one! When I saw this cashmere jumper on the Boden website I had to get my hands on it. As I said before, there's this unwritten list of wardrobe staples that all women should have.
Cashmere Jumper
A cashmere jumper is 100% at the top of the list of wardrobe staples that all women should have. I went for the v-neck style because I think it's super flattering and I realised recently that I don't actually own many v-necks, I've definitely got my eye on the round neck version next though!
I don't think theres a more classic colour that you'd want a cashmere jumper in than camel. It's such a timeless colour that goes with pretty much anything. I love wearing my pieces oversized and envisioned myself snuggled up in this so I ordered it in the size above. If you like the fit of mine then I'd definitely recommend for you to do the same!
Also – can we just take a minute of appreciation for these hems with the glove shoes? Perfect combo or what?? I have finally treated myself to a pair of black ones from Asos and they came today – so happy with them!! These are the ones I got!
Shop The Look
Click and scroll the images below to shop my look!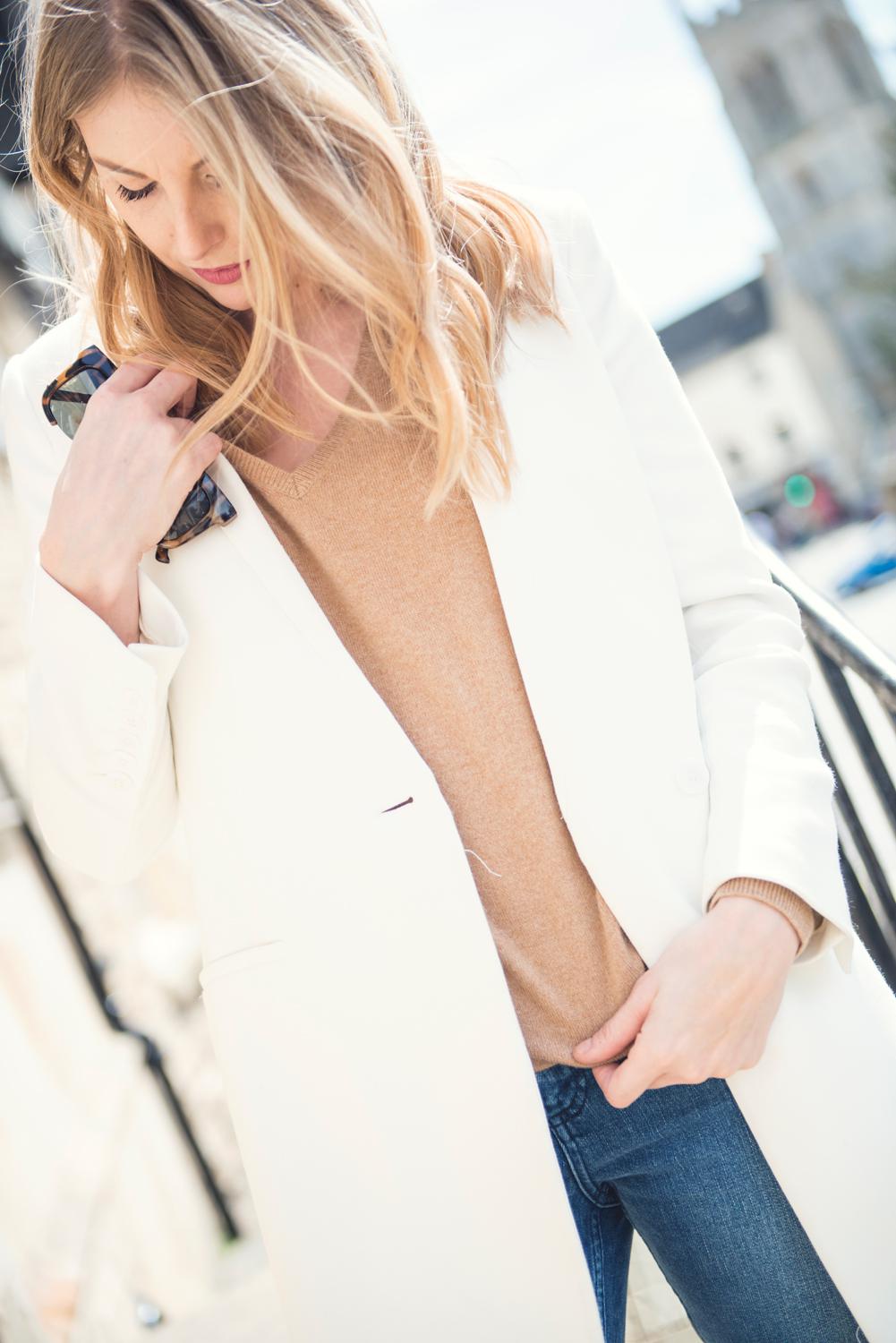 *Jacket : Jigsaw
*Jumper : Boden
Jeans : Asos
Sunglasses : Topshop
Shoes : Topshop
More on wardrobe staples on my post about the black jacket!
Have you signed up to follow me on Bloglovin' yet? If not, what the hell are you waiting for?! Remember you can also stalk me on the daily with instagram and snapchat where my username is sineadcrowe!