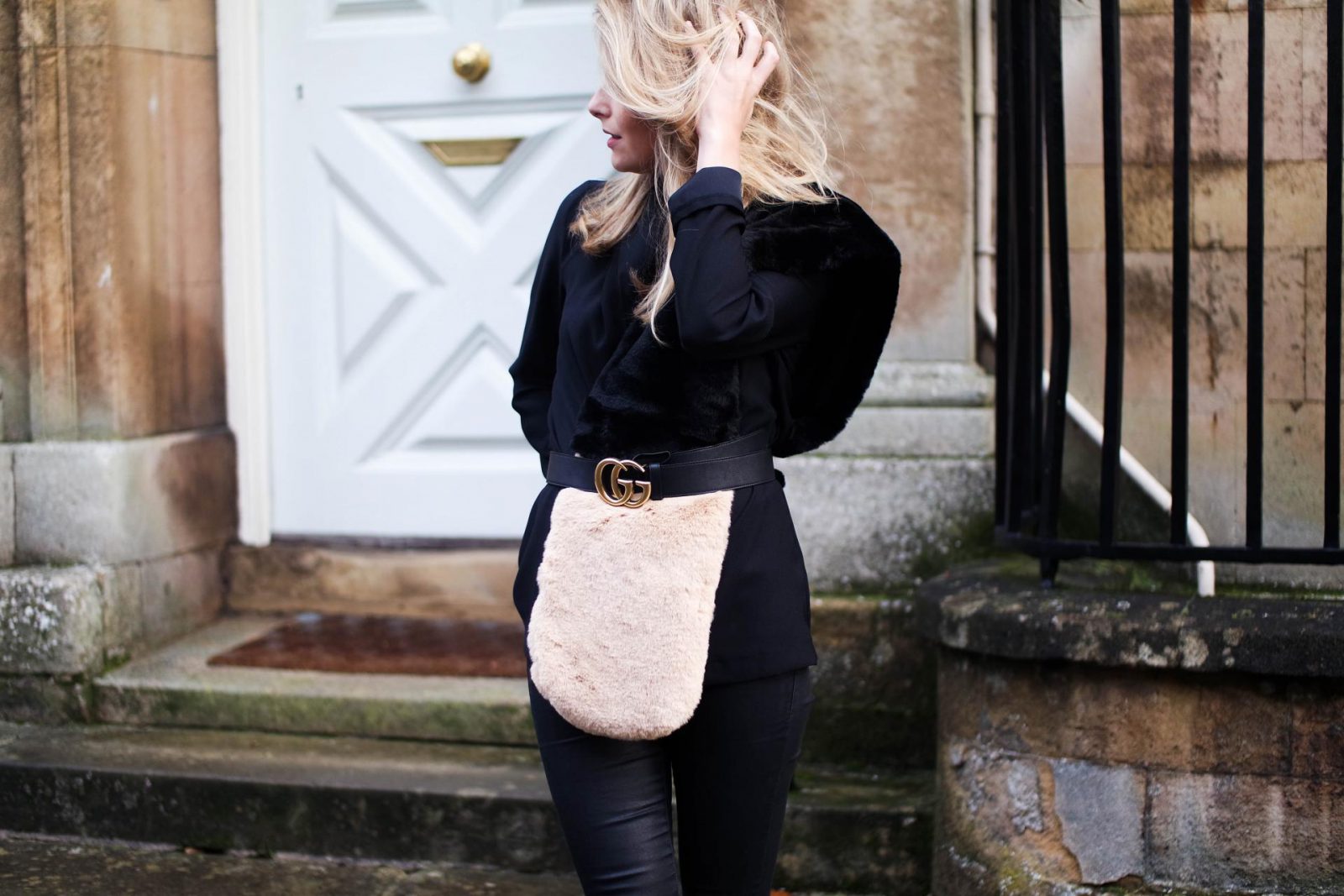 I've got to pat myself on the back for this one guys. I may have just made the simplest, quickest look to make you party ready in all of 5 minutes . . if you even need that.
Shop The Post
Be Party Ready in 5 Minutes
I've seen these scarves styled like this before and always thought I'd look like a Russian spy – esque if I ever tried it out – not that that's a bad thing.
I think this would literally work with any black outfit (or white? or any colour to be fair!) but to keep it simple and uber luxe I went for black, a long sleeved tuxedo blouse and a pair of coated skinnies with some killer heels – you can't see them but they're there I promise. Once you've got your under garments sorted, take one scarf and one belt, put them together and TA-DAH!!
Let me know what you think! Is this the most genius party ready hack, or is it too Russian spy for your liking?!
I've linked below some of my top scarves and belts because lets face it, Gucci isn't quite in everyones price range! The scarf definitely is!
Remember, just click on the images to be taken straight to the product pages!
Top 5 Faux Fur Scarves
Top 5 Statement Belt
OUTFIT DETAILS :
Top : OLD – alternative here
*Scarf : Missguided
Belt : Gucci
Jeans : Topshop
FOLLOW ME :
Bloglovin' // Instagram // Twitter // Facebook // Pinterest