I thought I would share a different kind of post with you today. For me, everyday begins with a three step process so I though I would do a little get ready with me post to show you what I do. Of course there's the outfit and the make up, but possibly one of the most important steps is the first one, preparation.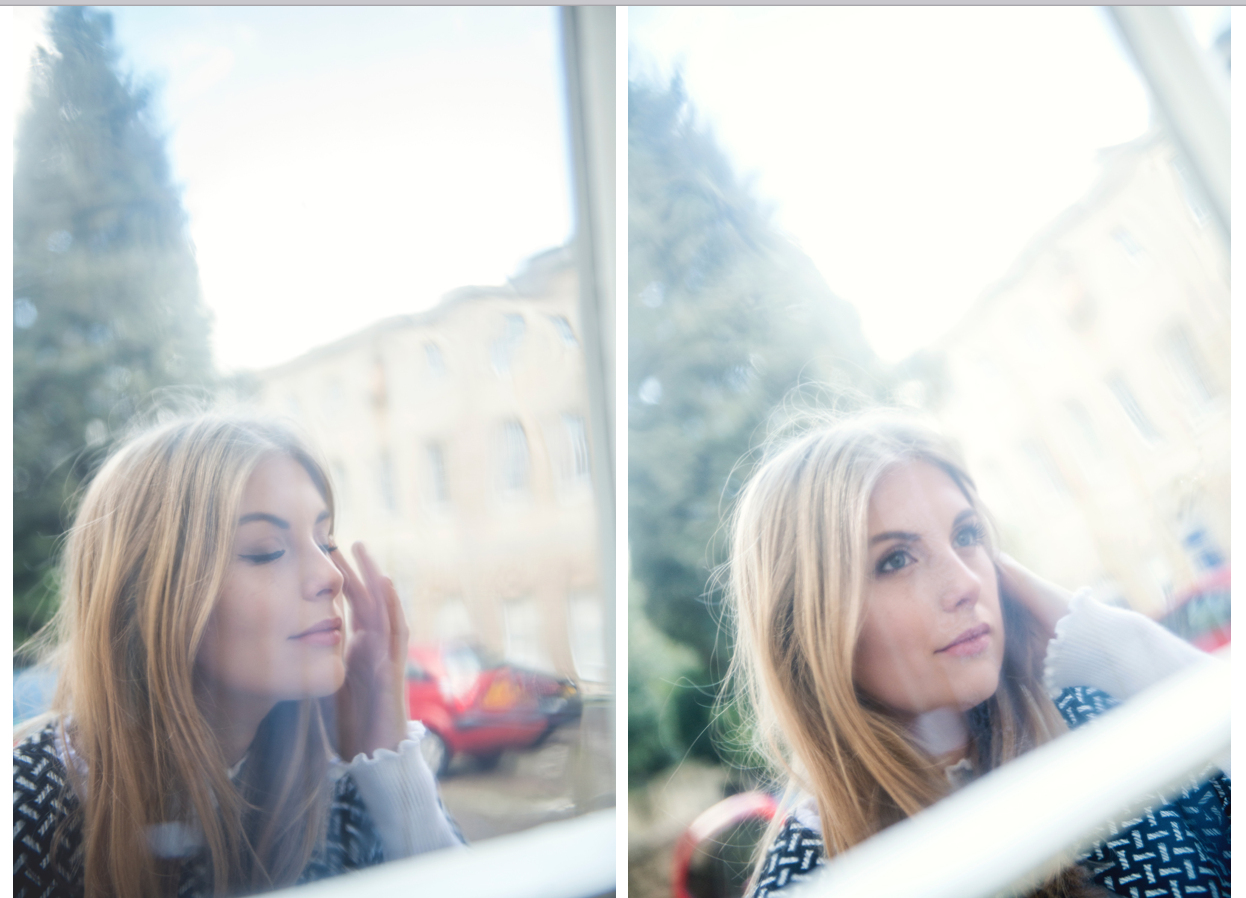 get ready with me | Step One
Prepering the skin for make up is super important for me. As you know by now I'm a huge fan of the Clinique pep-start under eye cream – total life saver. This is a step that I never skip but something I do less regularly is a polishing mask. This just helps to prep the skin for putting your war paint on and make's you look fresh as a daisy. I always say to myself I don't have time for face masks – especially in the morning, but honestly it's totally worth it even just for the smell. This one from OLEHenriksen smell's like heaven.
get ready with me | Step Two
Step two is all about the face, my favourite foundation will always be the Mac Studio Sculpt, I've still not found one that gives such a flawless finish for the same length of time. Nothing compares.
I recently got my hands on one of the Urban Decay Naked eye palettes and let me tell you now, it did not disappoint. I'm still a fan of the nudes so I did a bit of a smokey eye using the lighter brown shades, a barely there smokey eye. I need to have a bit of a play around with it and watch a lot of youtube tutorials! I'm such a novice!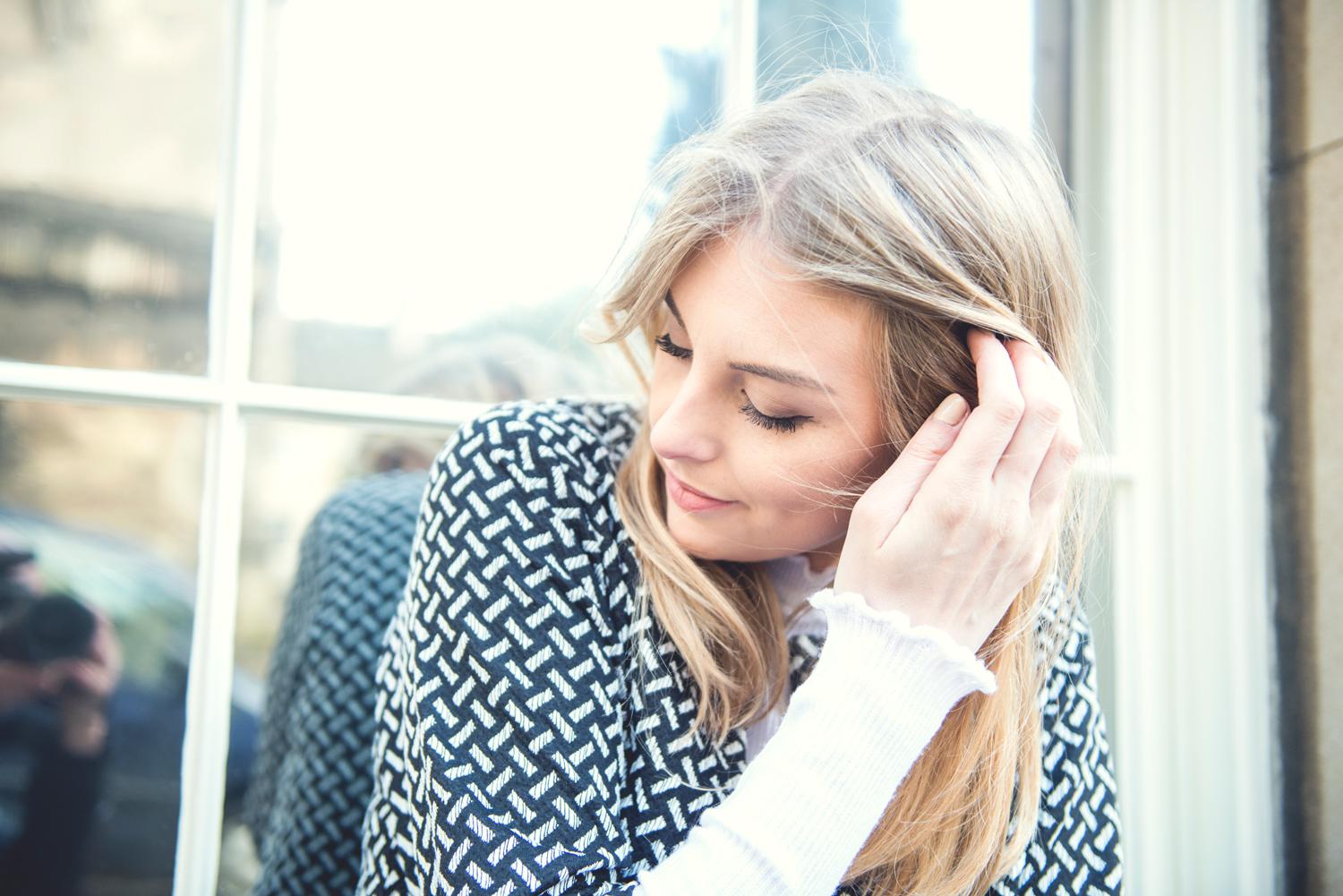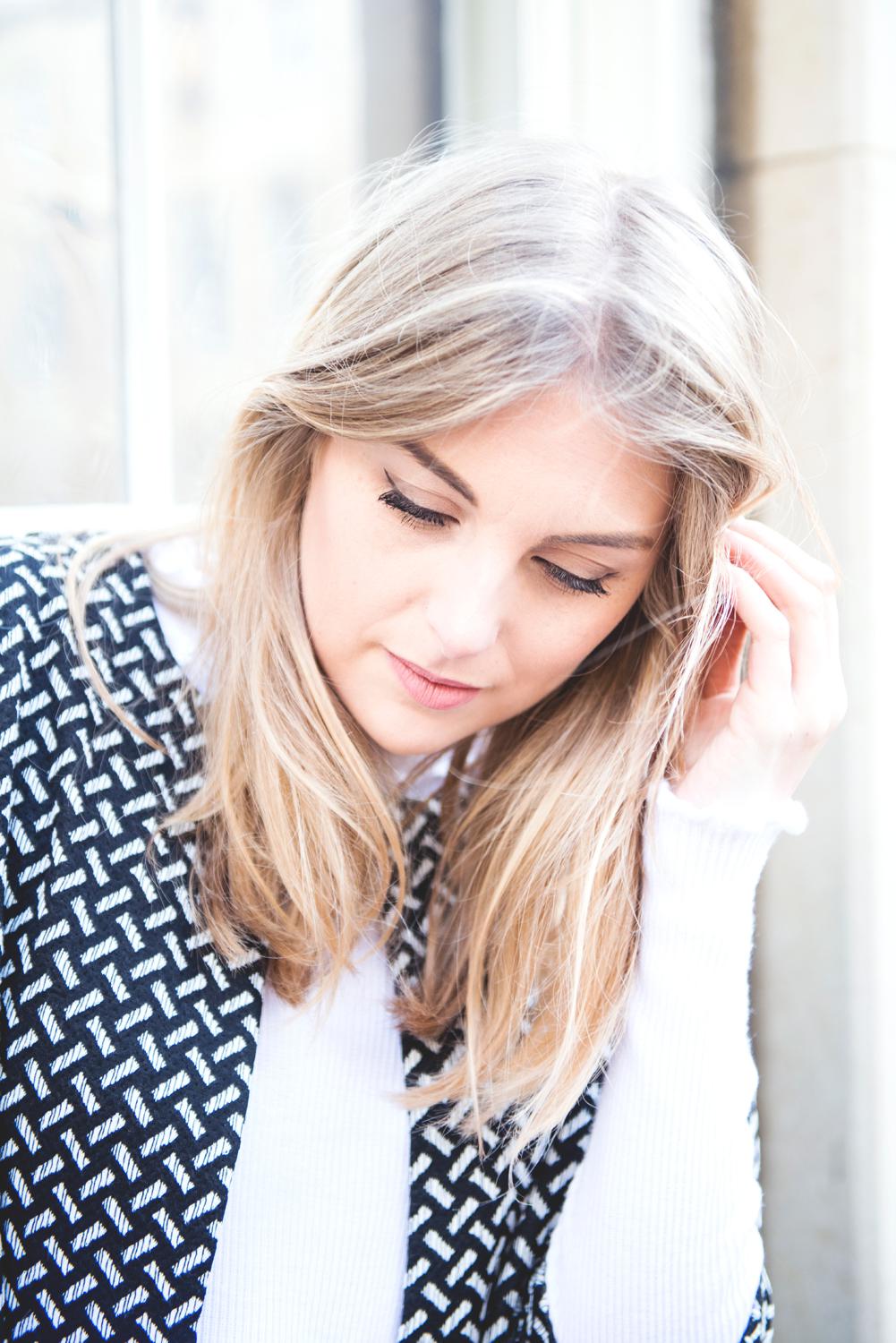 For this look I used the shades; thirteen, combust and whiskey with a little bit go high in the corners of my eyes to brighten them. This was with the smoky Naked palette.
get ready with me | Step Three
The fun part of course. . getting dressed. I was challenged by Debenhams to create a monochrome look, I wouldn't say that's much of a challenge for a monochrome lover like me.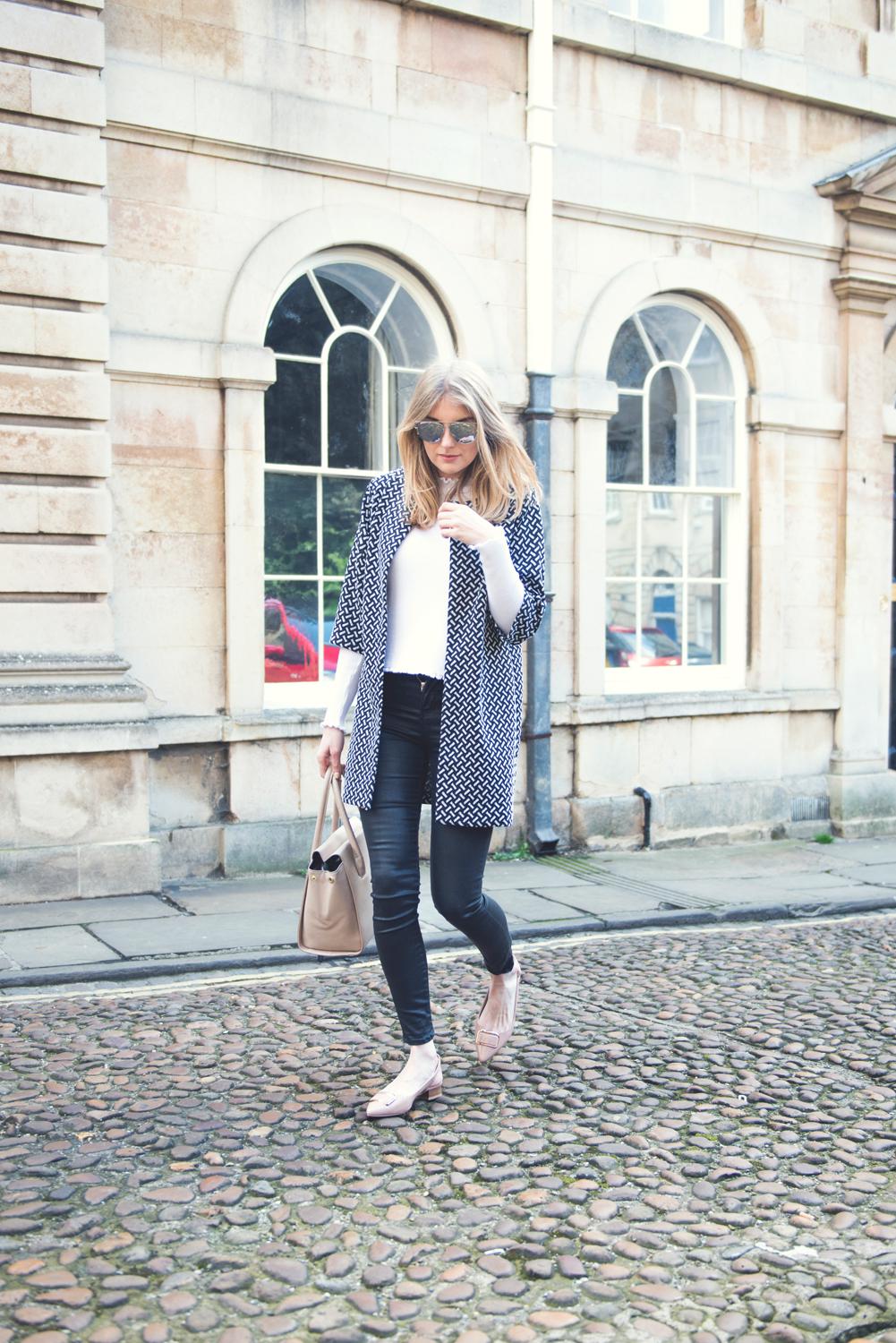 I decided to play around a bit with sleeve lengths, normally I'd be super against wearing long sleeves under short sleeves, whoooooo? BUT, I've tried it out and I have to say, I don't hate it. The frilly details on this top is always a winner and gives the look a more fun feel. I had to have the nude shoes, they're super similar to a black pair I have from Zara and wear all the time. Rude not to.
It's definitely the coatigan that pulls the look together, monochrome all the way!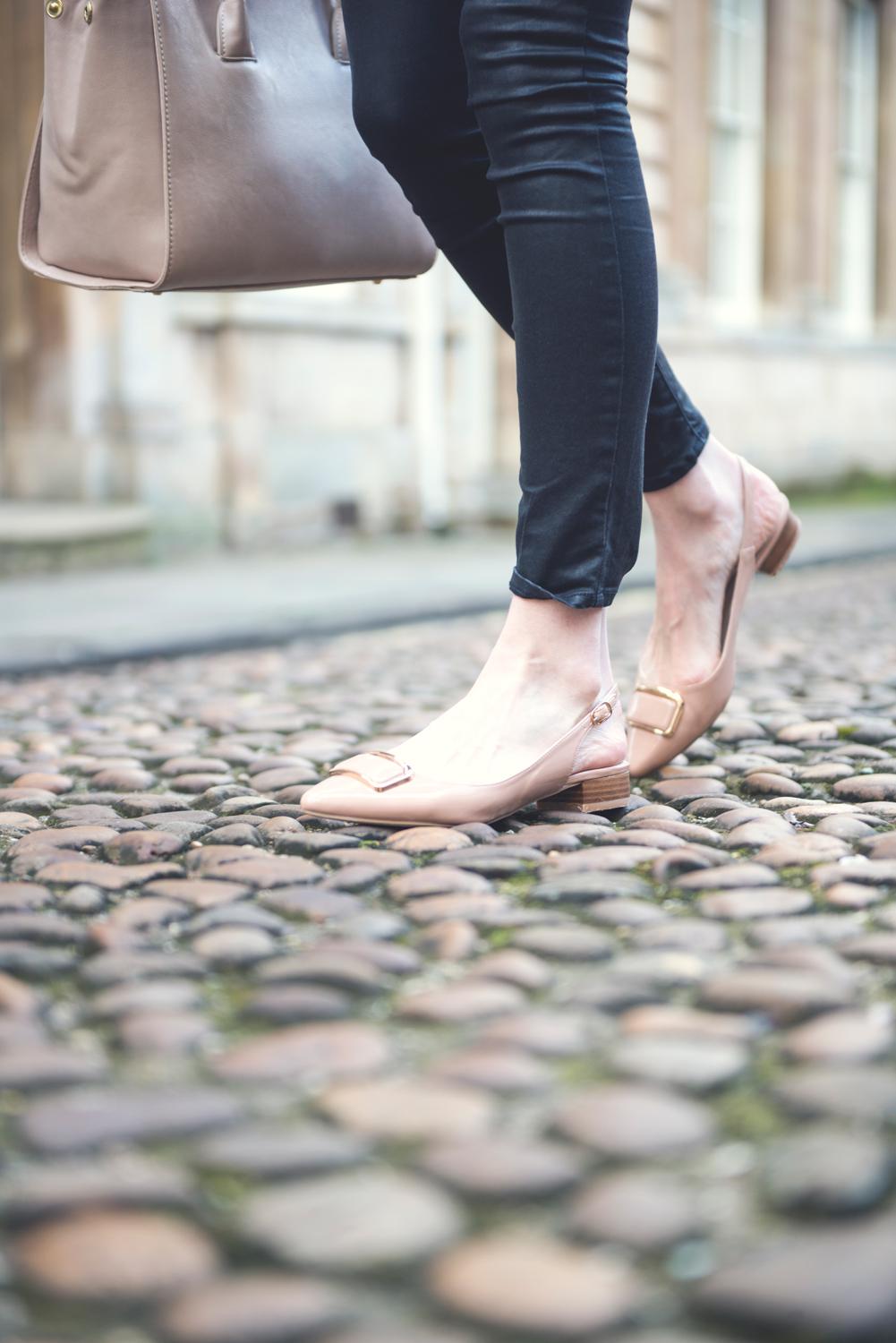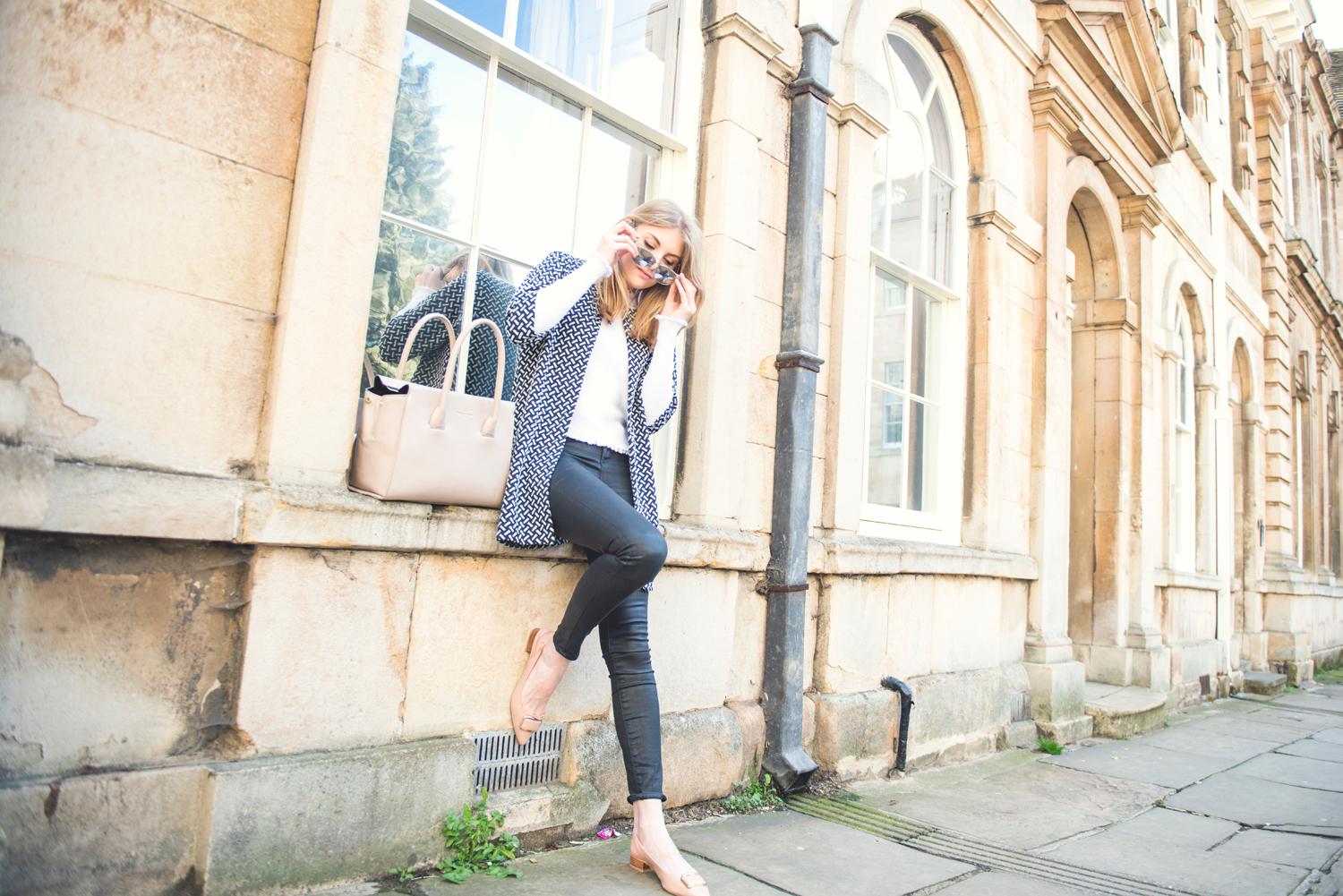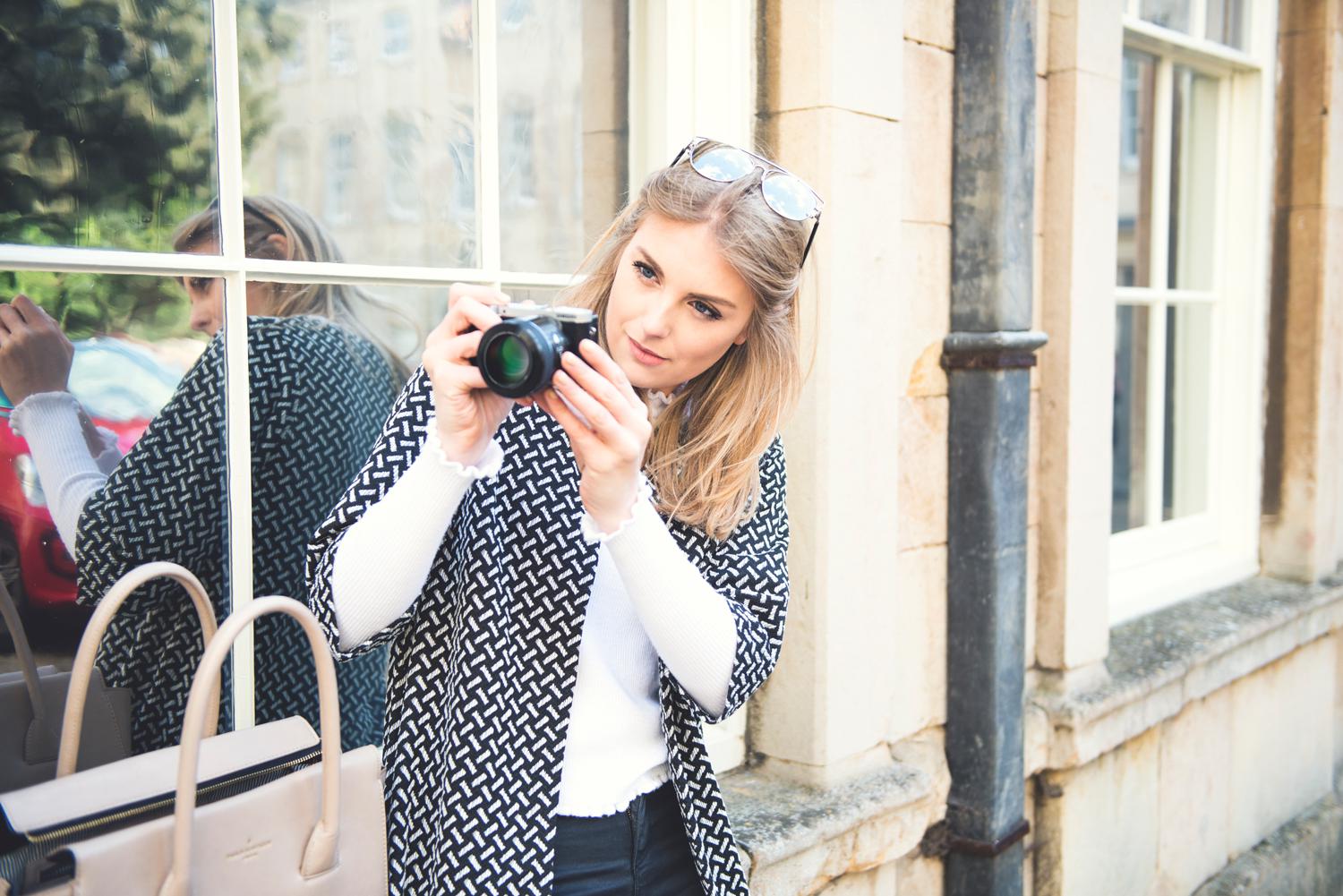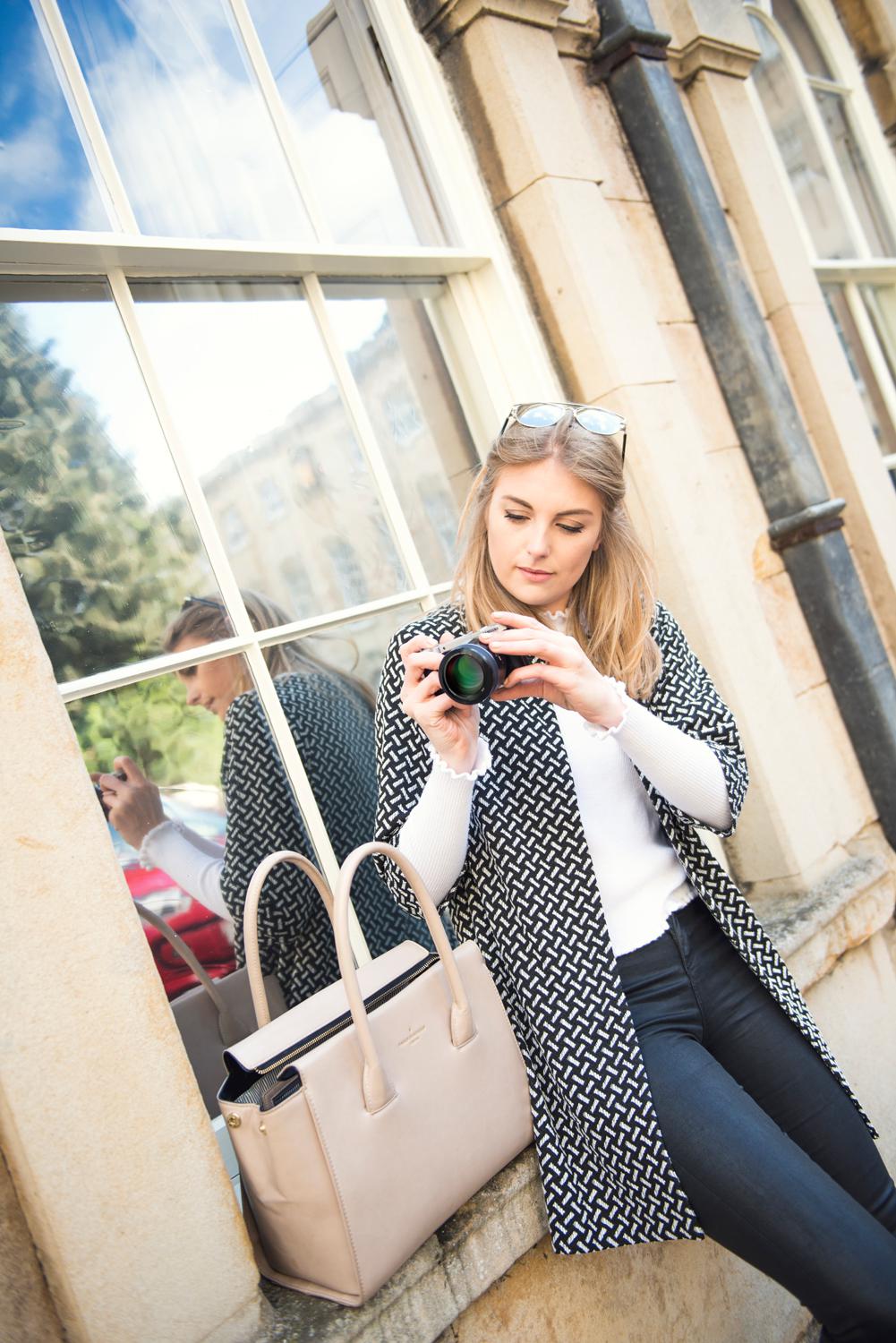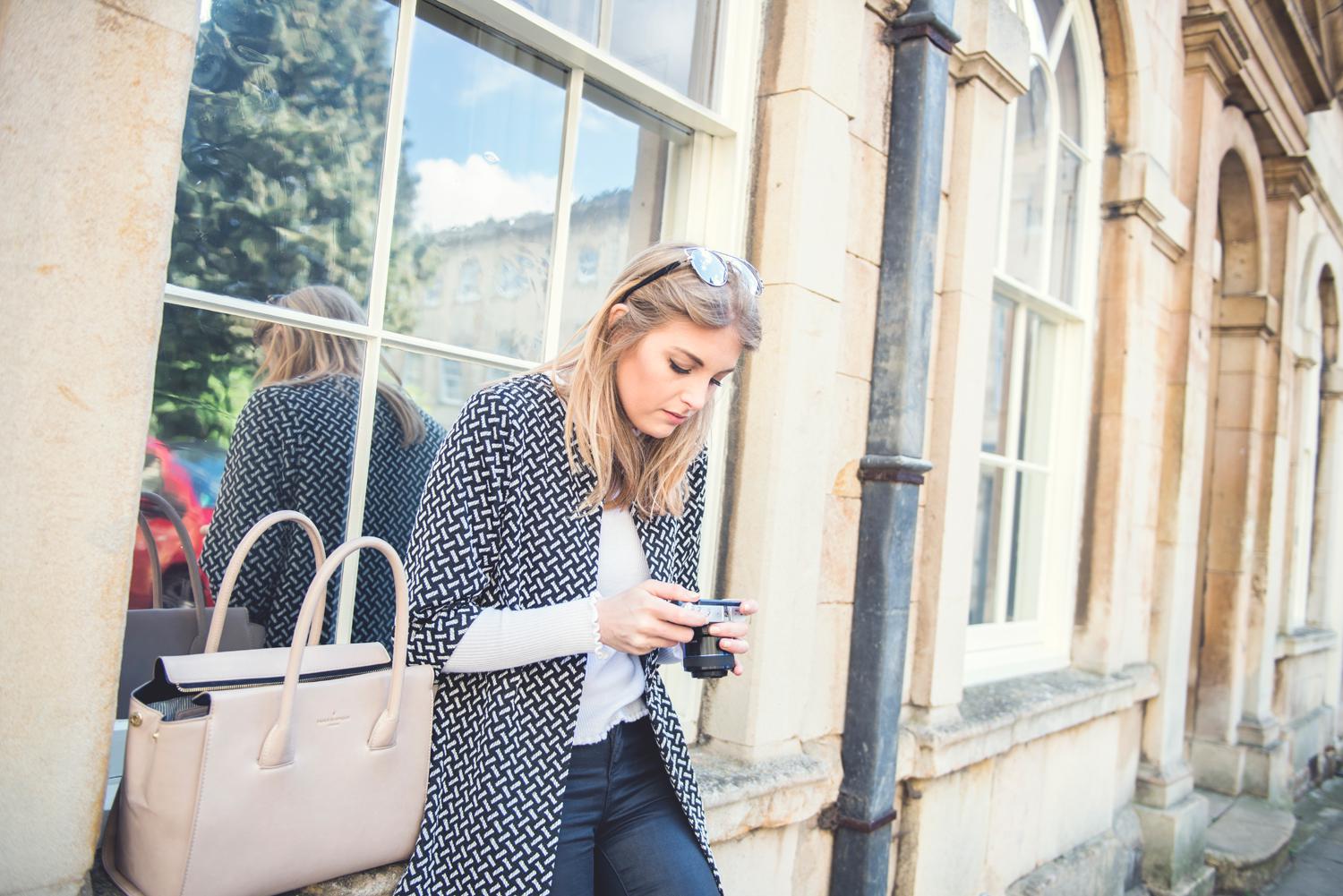 What do you think to the long sleeves short sleeves dilemma?
*Top : Asos
*Coatigan : Debenhams
Jeans : Topshop
*Shoes : Debenhams
*Pep-Start : Clinique
Bra : Elcy Clothing
*Polishing Mask : Debenhams
*Urban Decay Naked Smoky Palette : Debenhams
Don't forget to follow me on Bloglovin' so you never miss a post! You can also subscribe to my Youtube channel where you'll find vlogs, favourites and hauls!
Outfit photography by Kirk Schwarz