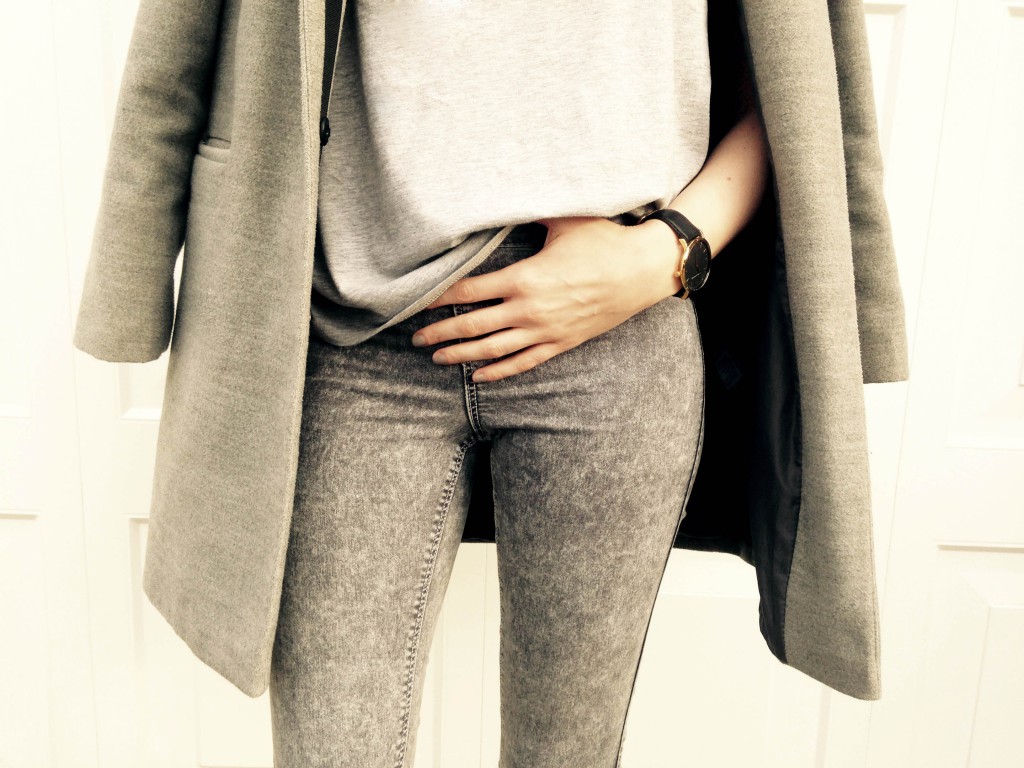 So after my post last week on spring style inspiration I was inspired to recreate some of the tonal looks. I love the colour grey and most of my item's of clothing are grey so it's the perfect colour to try this look with! If I hadn't seen the pictures on pinterest I wouldn't have thought about putting together an entire outfit made up of one colour (usually I would try to avoid this) but I think it works really well, especially with the addition of some black accessories!
I think this is definitely something I will be using again in the future, I also have a lot of white and a new denim shirt from H&M that's crying out for a double denim look! The grey works so well because the shades are really similar but just different enough, the different textures sit really nicely together.
My t shirt is actually mens, I always favour mens t shirts because they fit just how I want. The fabric is softer and they're made to hang rather than hug! This ones from Topman yonks ago!
These jeans are actually my worst nightmare.. jeggings.. but you can't tell that they aren't jeans unless you can see the waistband as they're made of jean material and not that super stretchy fabric! I got them from H&M for just £12.99 which I couldn't say no to, I've paired them with my bargain of the century mules from Primark for £14.00.. drop what your doing right now and go and get yourself some!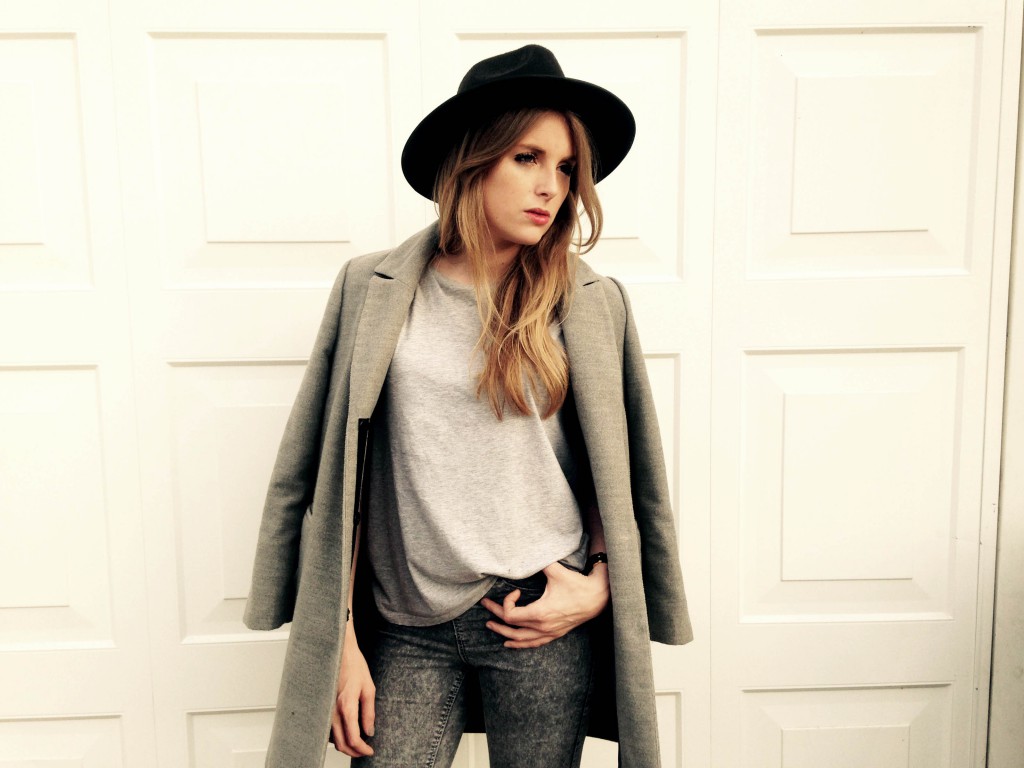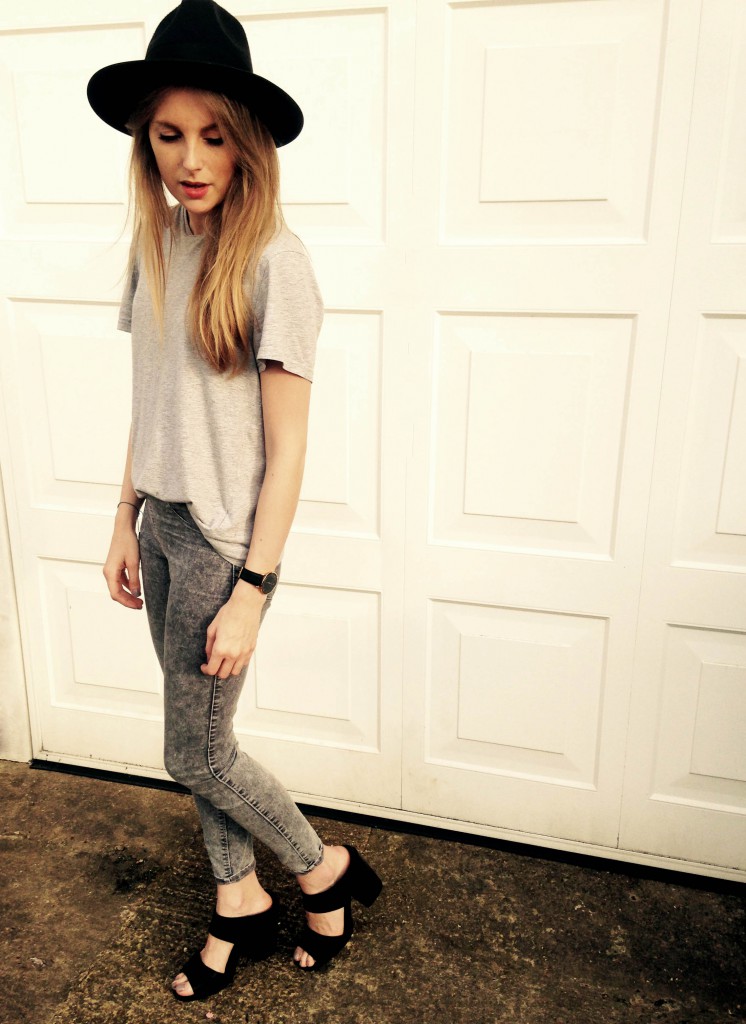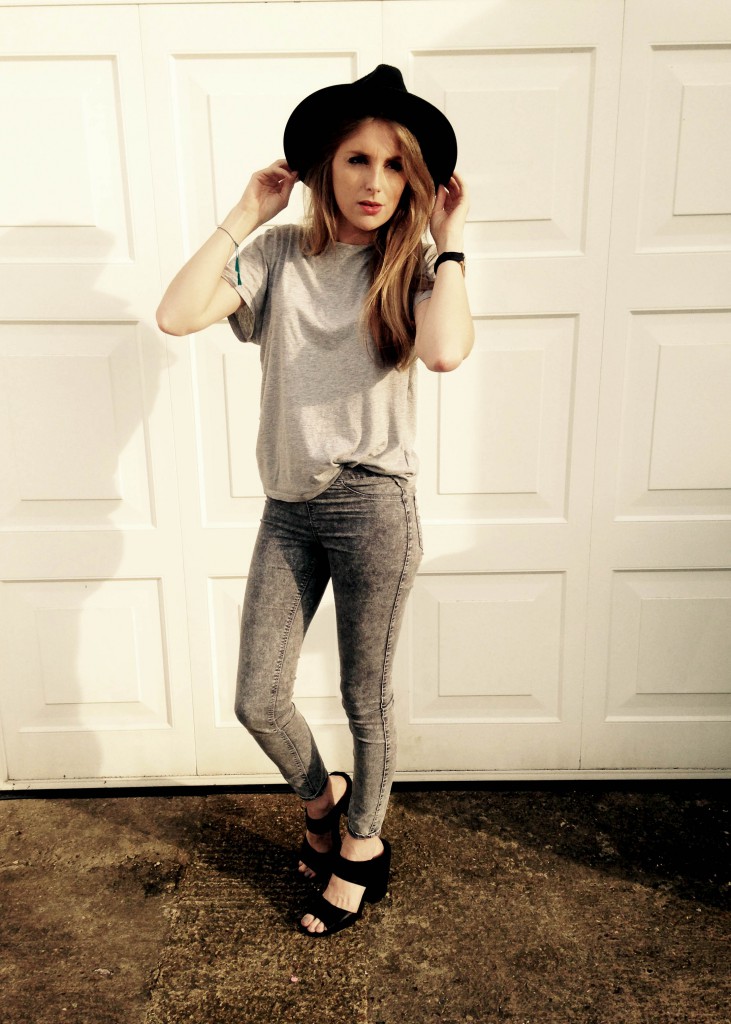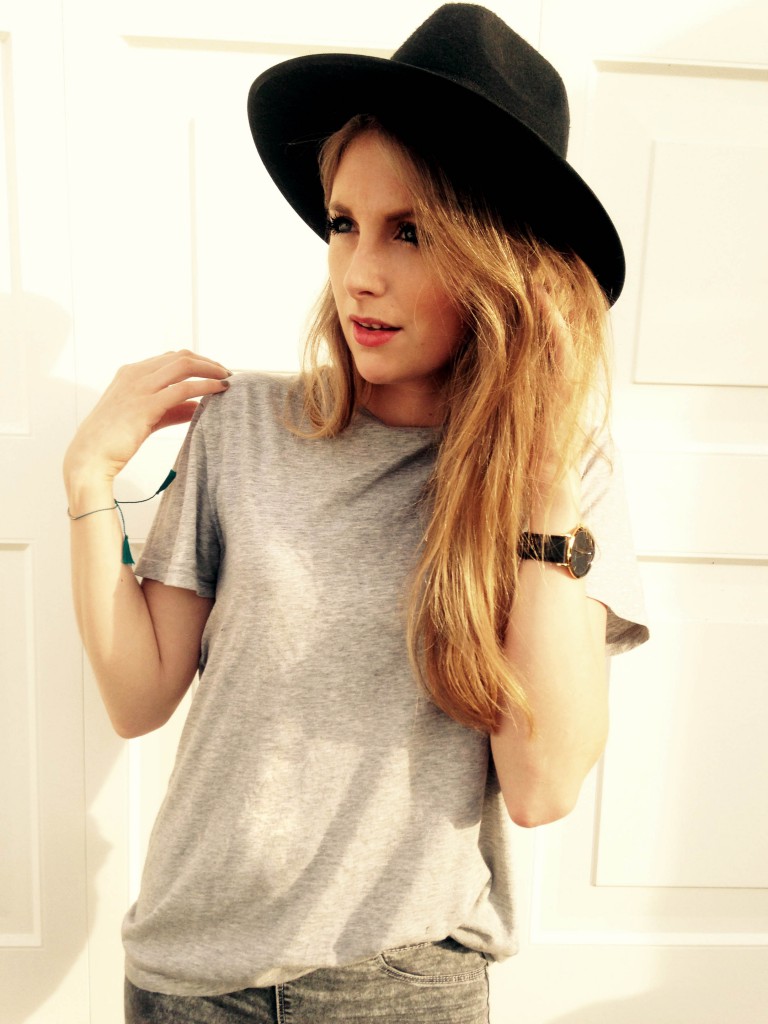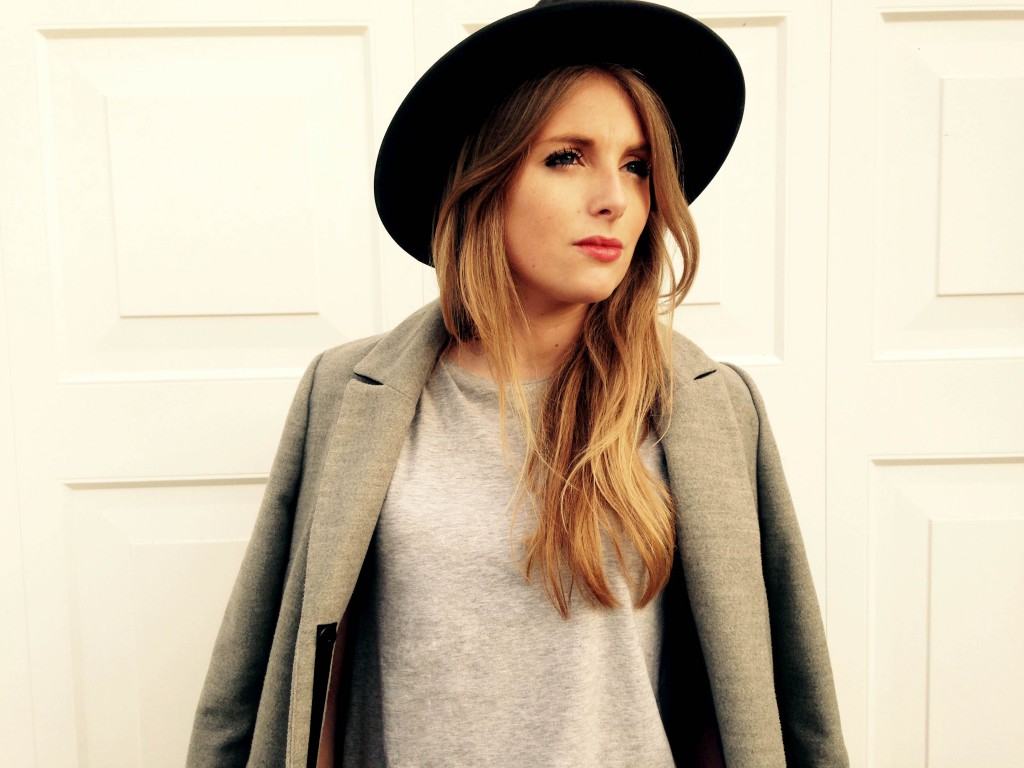 Coat: Topshop Old ( Similar Here) | T Shirt: Topman Old (Similar Here) | Jeggings: H&M | Mules: Primark (Similar Here) | Watch: Larsson & Jennings | Hat: H&M
From now on I will be posting on Tuesdays, Thursdays and Sundays. Sinead x