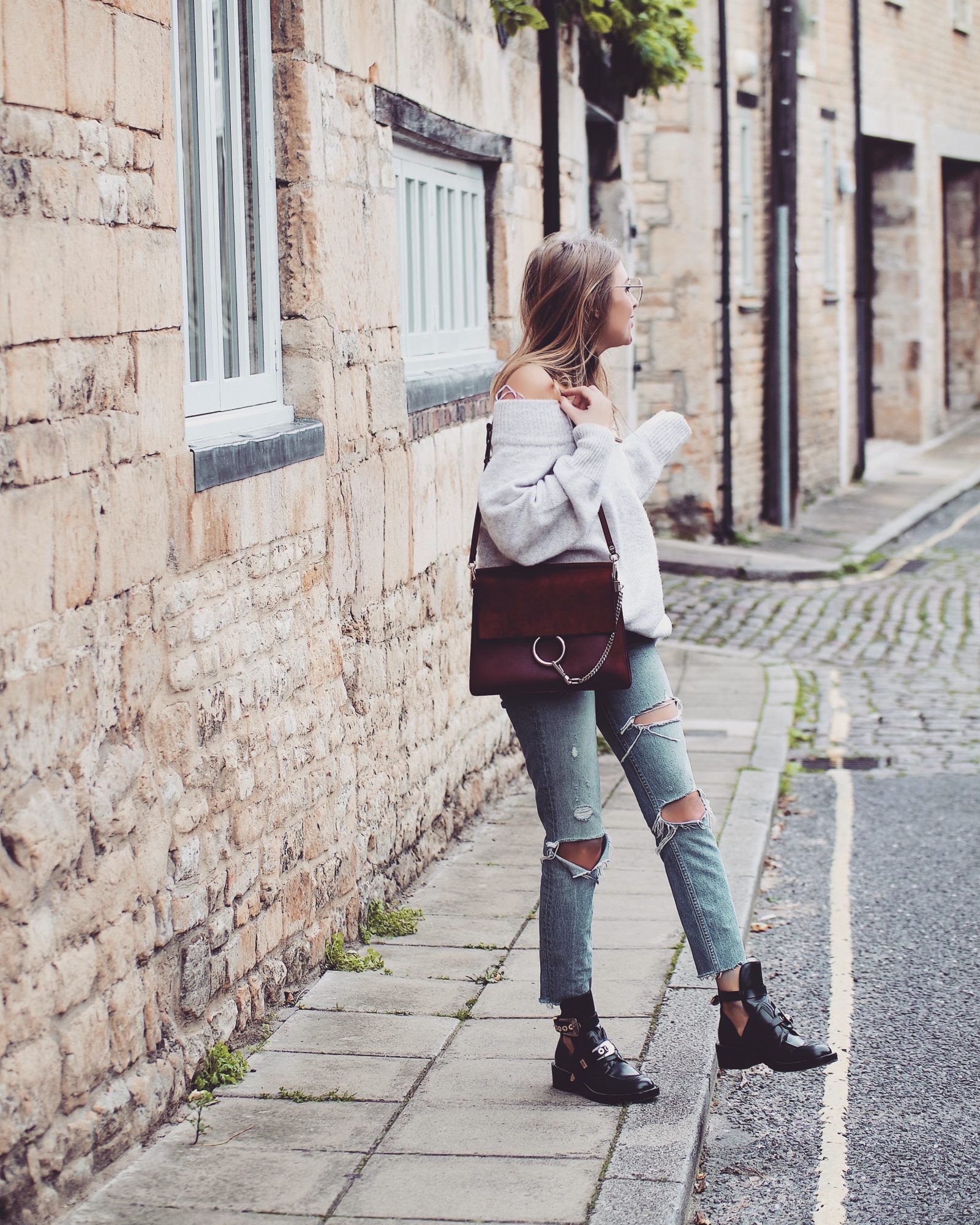 We need to talk about GRLFRND denim.
Sold at the holy grail of online stores Revolve, GRLFRND denim is a brand I always wanted to shop at but always considered the jeans too much, until I got a pair. Now I'm planning which pair I'll get next.
GRLFRND Denim
The ultimate in cool girl denim, laid back cali vibes are what GRLFRND denim is all about. I picked up this style because in a world where it's hard to find a pair of jeans that isn't ripped. It's impossible to find a natural looking rip. These have it.
I got these 2 months ago and since then they've either been on the floor or on me. They go with everything, they're comfy, they're perfect.
I was wary of ordering denim from the US because it always seems like such a ball ache but lets be honest for a minute, they do better denim. I'm a W26 in Topshop so I went with that size in these and although they were tight to begin with they've worn in perfectly.
OUTFIT DETAILS
I went for the jumper in a medium for the oversized look and it actually works amazingly as a dress too! You can see it in pink as a dress here, yes I got two! I'm in looooove!
*Jumper : Here
*GRLFRND Denim Jeans : Here
Balenciaga Boots : Here
Affordable Alternative : Here
Geek Glasses : Here
Chloe Faye Bag : Here
Affordable Alternative : Here
*Gold Choker : Here
Evil Eye Necklace : Found in Greece : Alternative Here
*All items marked with an asterix were either gifted to me or purchased with a voucher that was gifted to me
PS – You Might Like This
Prince Of Wales Check
7 Ways to Style the Balenciaga Boots
Try On Haul