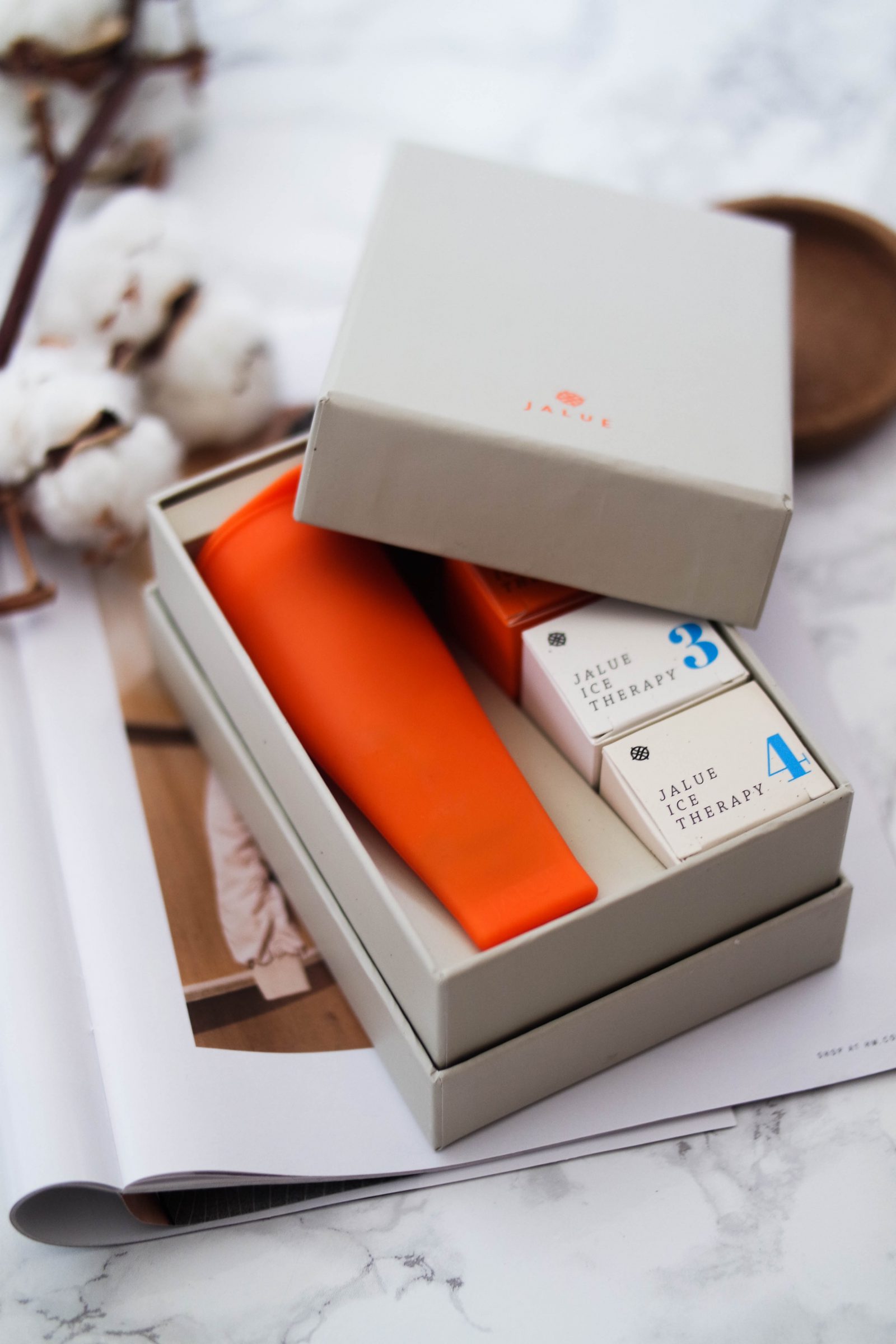 Not usually one to try the latest in skincare trends, not usually one to try skincare in general, when I find something I love and stick to . . you know it's good. 2016 was the year I was introduced to Ice therapy, 2017 was the year I actually tried it, I just wish I could go back and tell 2o16 me to start using it now!
What's Ice Therapy
Though it may be one of the latest skincare trends, Ice therapy had been around for a pretty long time. Russian Ice Queen Catherine II probably didn't realise she'd be influencing skincare 2000 years later when she was rubbing an ice cube around her face and neck as part of her morning routine. This is exactly what Ice Therapy is, simply using ice as a part of your skincare routine to refresh and revive your complexion. It's had a bit of a facelift in the past 2000 years with the addition of healing herbs and some fancy packaging, but the concept remains the same.
Jalue
In Russia, home made skincare is big . . or so I'm told. Herbs are gathered to make home made beauty concoctions in the form of these little ice cubes. It's not the easiest thing to apply but with all natural ingredients and the benefits of ice therapy it's known to works wonders.
Before christmas I was lucky enough to be invited along to an intimate afternoon tea with the founder of a fairly new skincare company, Jalue. Whilst getting my fill of tea and cake, I learnt all about the history behind ice therapy and how with so few (all natural) ingredients, it promises to revitalise and refresh your skin. Back in the day Catherine II would have been risking frostbite using her own hands and ice cubes, but luckily for me Jalue comes with it's very own silicon holder so you simply make it once, pop it in the freezer and it's ready to go for at least a month.
I've been using this daily since January 1st and I have to tell you my skin has never been better. I haven't had a spot (even when I'm hormonal and stressed) my skin is like a baby's bottom and more than anything, it really does refresh and wake you up in the morning. It's now mid Feb and I'm just coming to the end of my first batch (you get 4 in the starter pack and can buy refills from then on) which is really good going.
At £40 I thought privately "I'll probably never buy this again myself with my own money" but if one sachet lasts a month and a half and you get 4 for £39 that's pretty good going, working out at just around £2 a week. And honestly, I would never go back to not using it now. I've never felt so happy with a skin product that I would keep using it like this and re purchase. I have to admit that I'm usually one to buy whatever is on offer but finally I have something to stick by and I've heard on the grape vine there's more products to come . . I'm just waiting for that day!