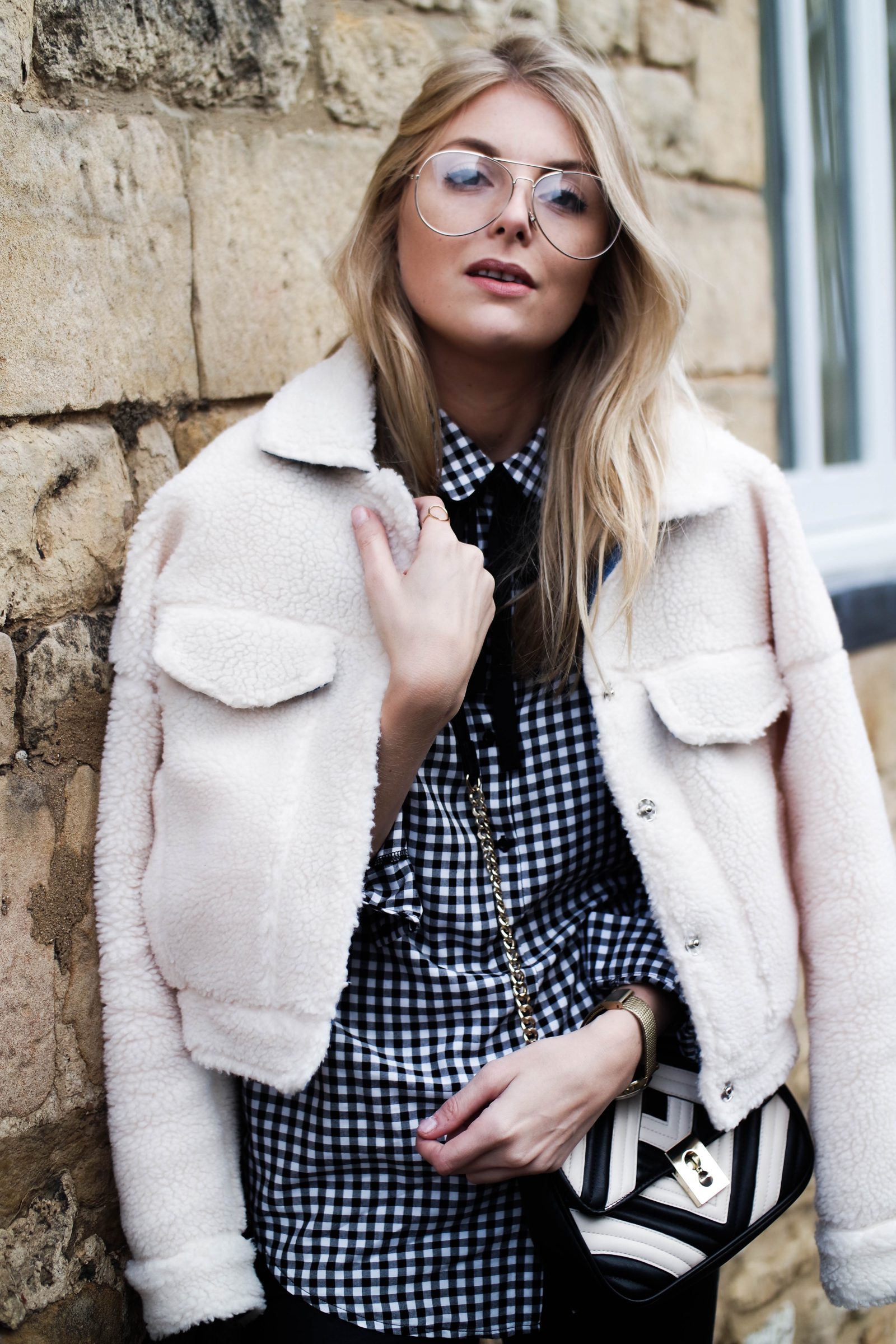 What do you think when you hear the name Laura Ashley? Do you think beautiful interiors or do you think fashion? I have to admit the prior is what springs to my mind and when they contacted me about working together all I could picture were floral dresses and pinnies. Little did I know . .
Shop The Post
So if you, like me have previously been unaware of the fashion section of Laura Ashley, I thought I'd introduce you by showing you how I've styled up two of their pieces (I couldn't just pick one!).
Monochrome 2 Ways with Laura Ashley : Look 1
What I love about this shirt is that you can take the bow off if you want and wear it as an ordinary shirt, I can also picture it looking amazing under an oatmeal knit with the collar just poking out! The layering of this coat breaks up the print and ties in the cream in the bag perfectly. I'm also loving the clashing prints of the bag and shirt.
Outfit Details
Jacket : Asos
*Shirt : Laura Ashley
Jeans : Topshop
Boots : Topshop SOLD OUT Click here for alternative
Bag : Mango
*Watch : Henry London
Glasses : Topshop
Monochrome 2 Ways with Laura Ashley : Look 2
I had to pick this top because the Chanel vibes were just speaking to me in a way I've never felt before. It looks like something that stepped straight out of Blair Waldorfs wardrobe which is never a bad thing. However that's not exactly my vibes so I paired it with some black leather look trousers to toughen it up a little and finished it off with my fave cream coat. I love a smart jumper like this for when you're going for dinner and want to look like you made an effort but also don't actually want to make an effort. I think it'd be impossible not to look pulled together in this!
Outfit Details
*Knit : Laura Ashley
*Trousers : Next
Loafers : Topshop SOLD OUT Click here for Alternative
*Coat : Missguided (currently half price on sale)
Bag : Mango
*Watch : Henry London
More Lustworthy looks with Laura Ashley
Check out Laura Ashley's blog here tomorrow for some top styling tips from yours truly!