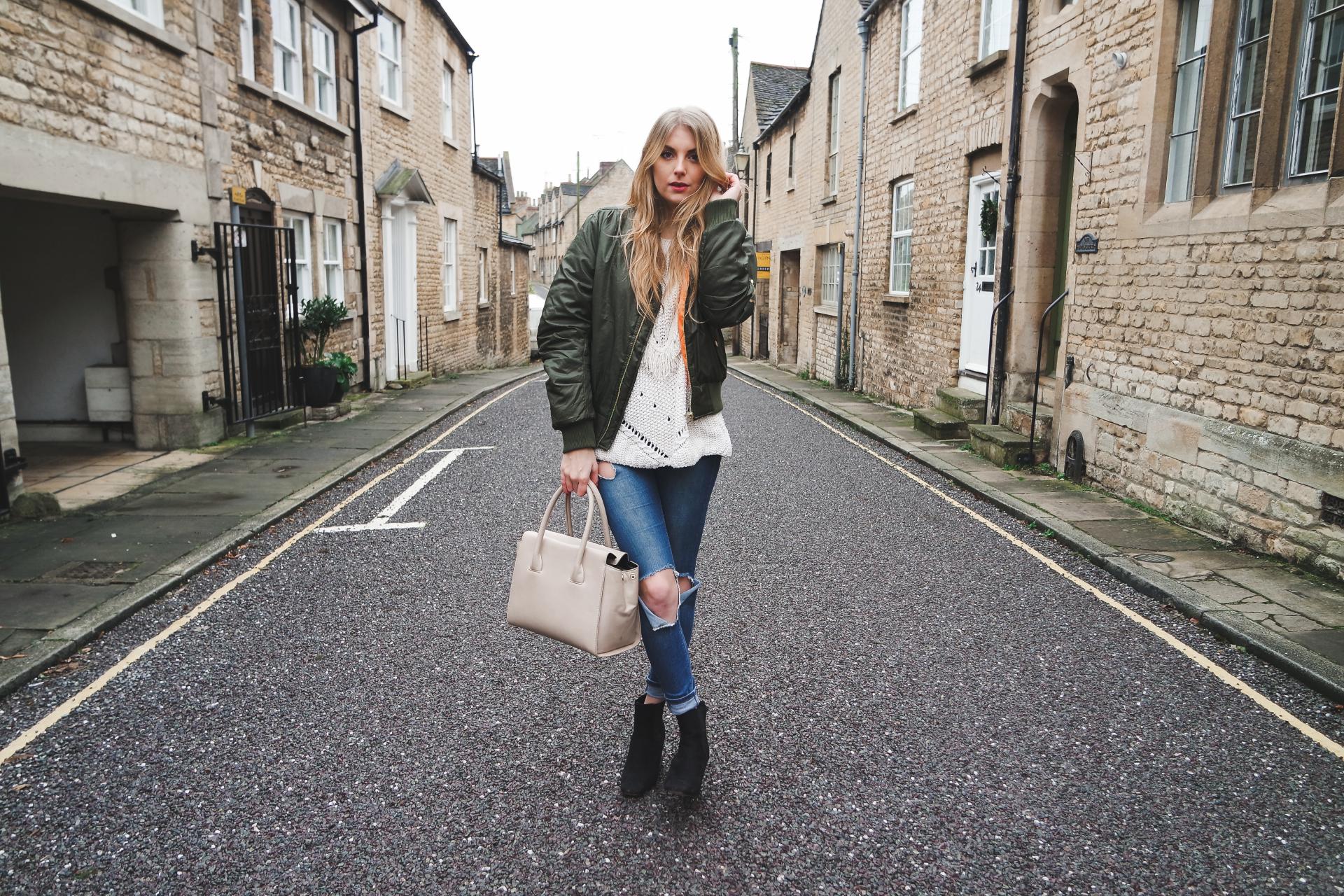 Did you wonder where I'd been? I'm sorry for the relentless stream of faceless posts but I promise to try and be more organised from now on! I've had a few sorry excuses (the flu, photographer on holiday) for not shooting which meant I was left imageless and with a pile of outfits building up, but I'm back. Don't panic.
I've been after a bomber jacket for a while, khaki of course, so when I was sent this one from Lily Lulu I was pretty damn happy about it! It's so warm, like only marginally not as warm as my Zara shearling coat. It's really nice to have an alternative to wear for the chilly weather because to be honest, the shearling's taken a bit of battering, we're talking everyday wear here.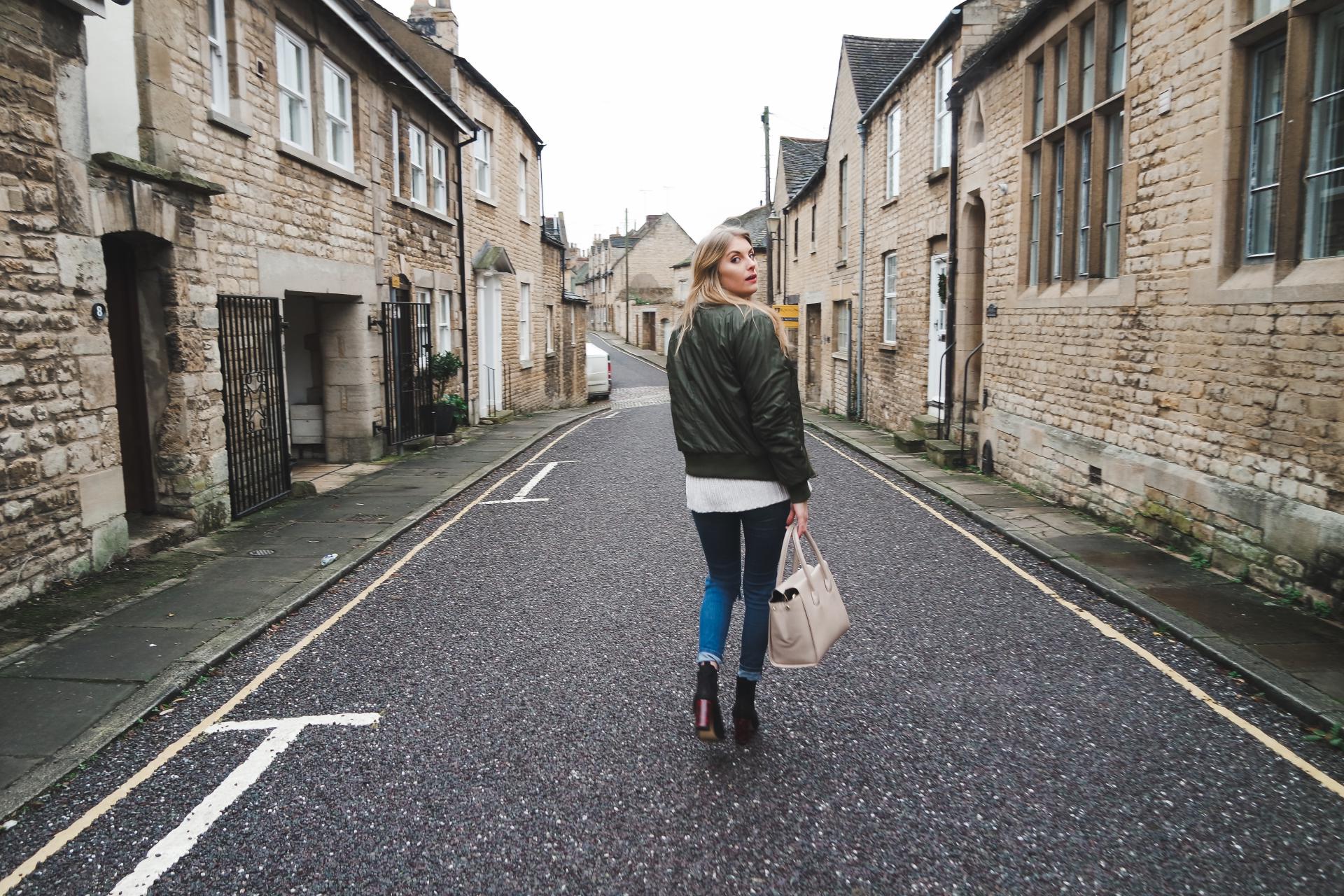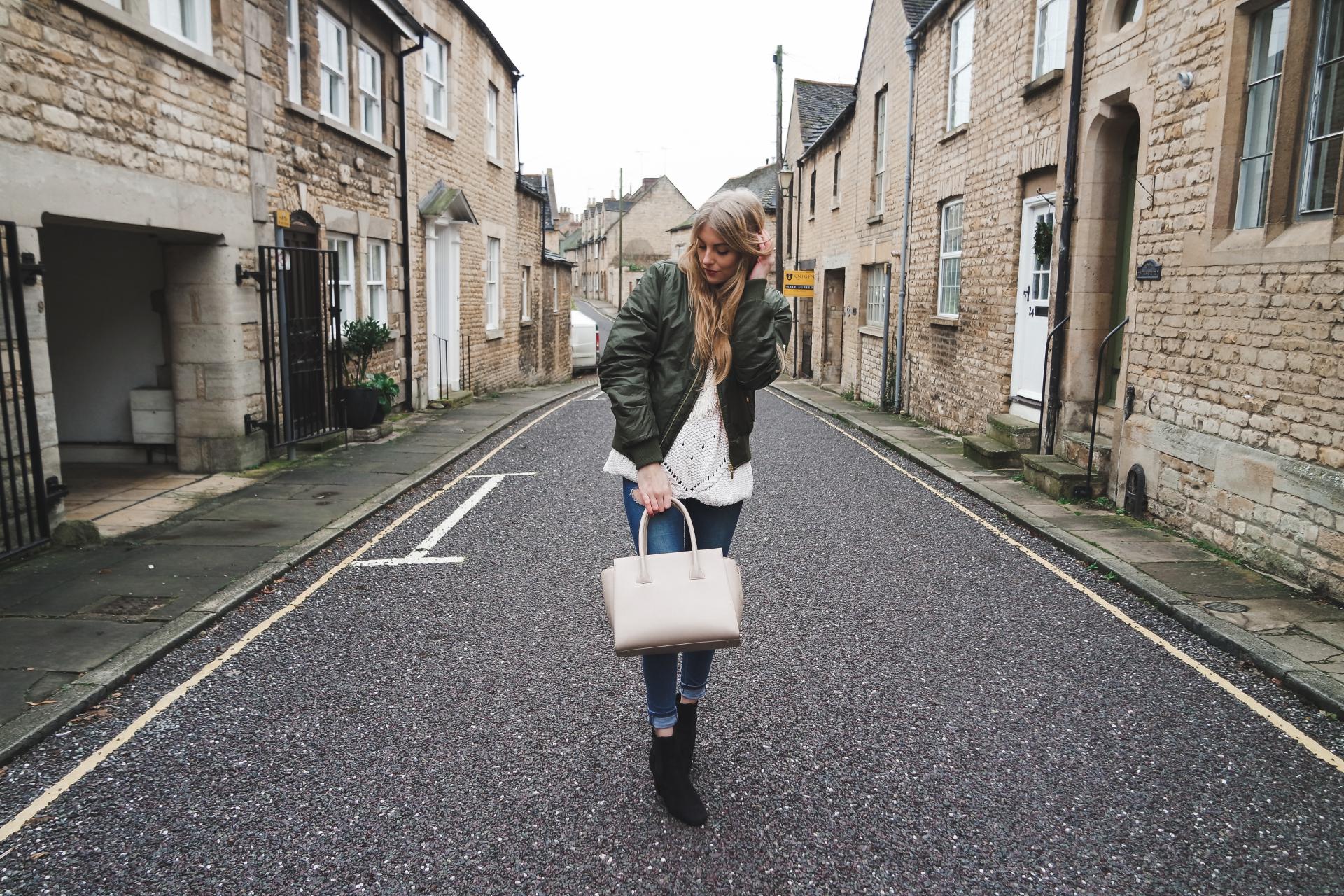 I thought it was going to be cold to begin with because if I'm honest it's a bit papery on the outside, but don't be fooled theres lots of padding on the inside! It's not exactly Topshop or Zara quality but for the price of it it's really nice and it 100% does the job, I nearly fell asleep driving to work the other day it was like being wrapped in a quilt! SO cosy!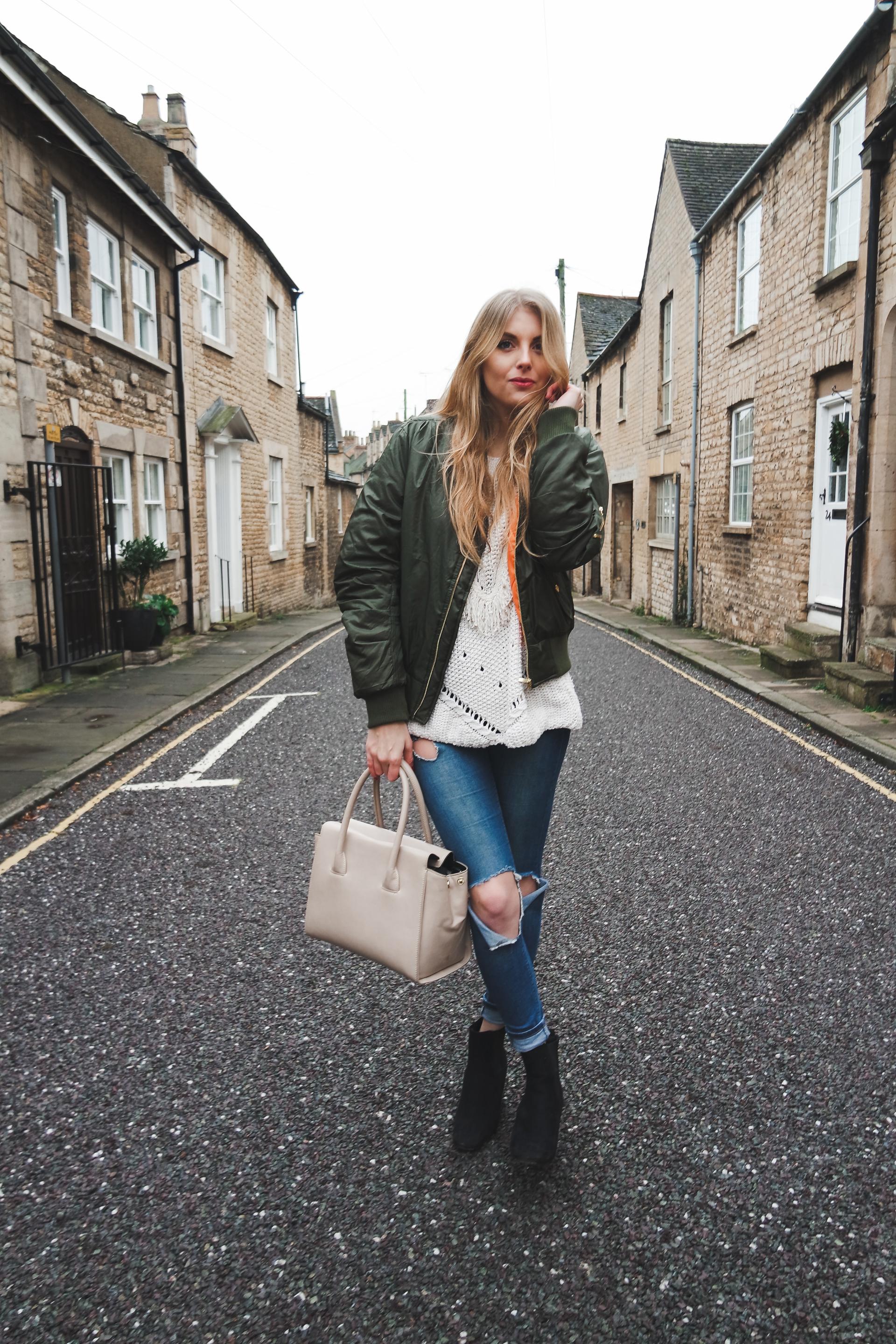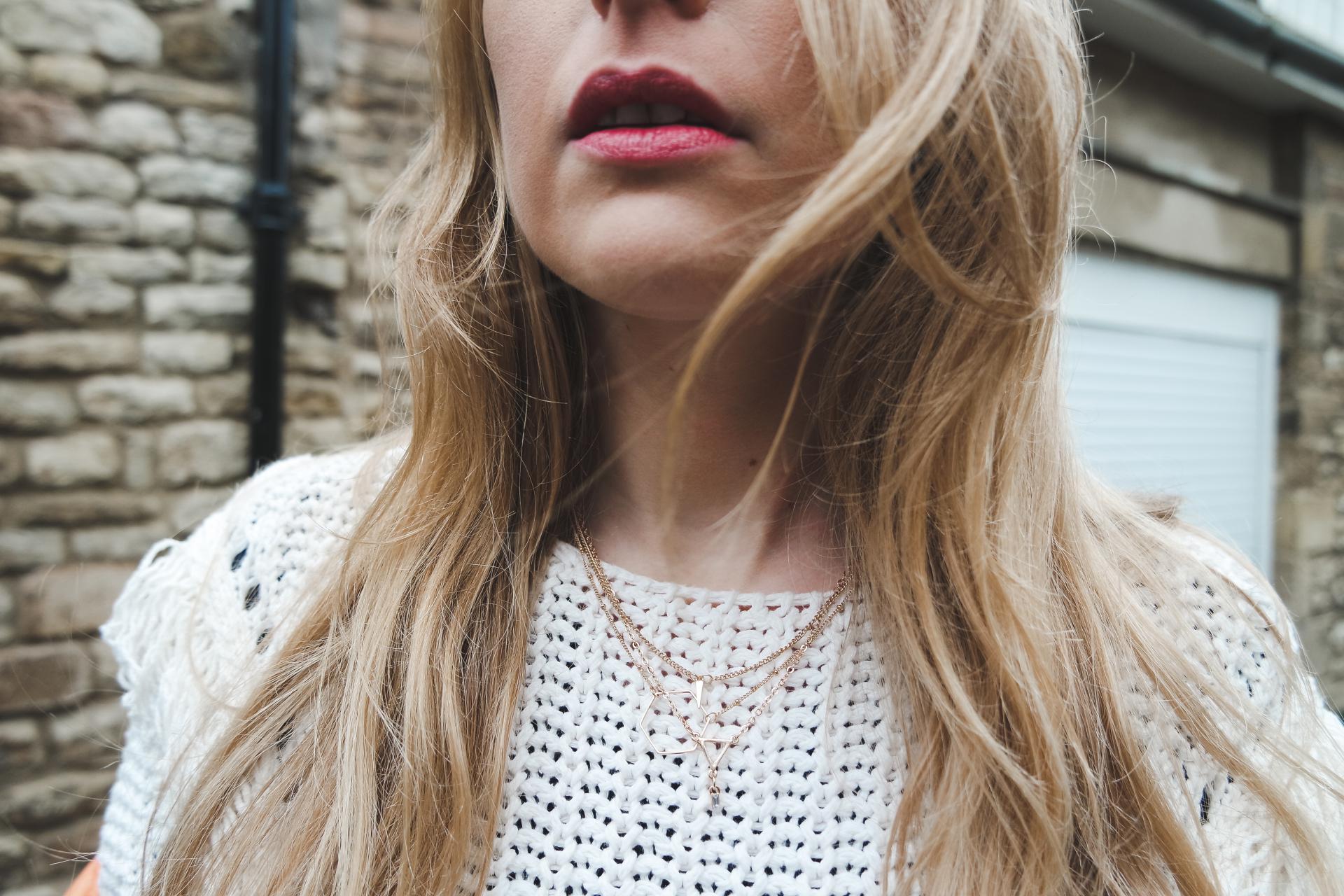 Can we just take a minute to appreciate how badly I put my lipstick on?!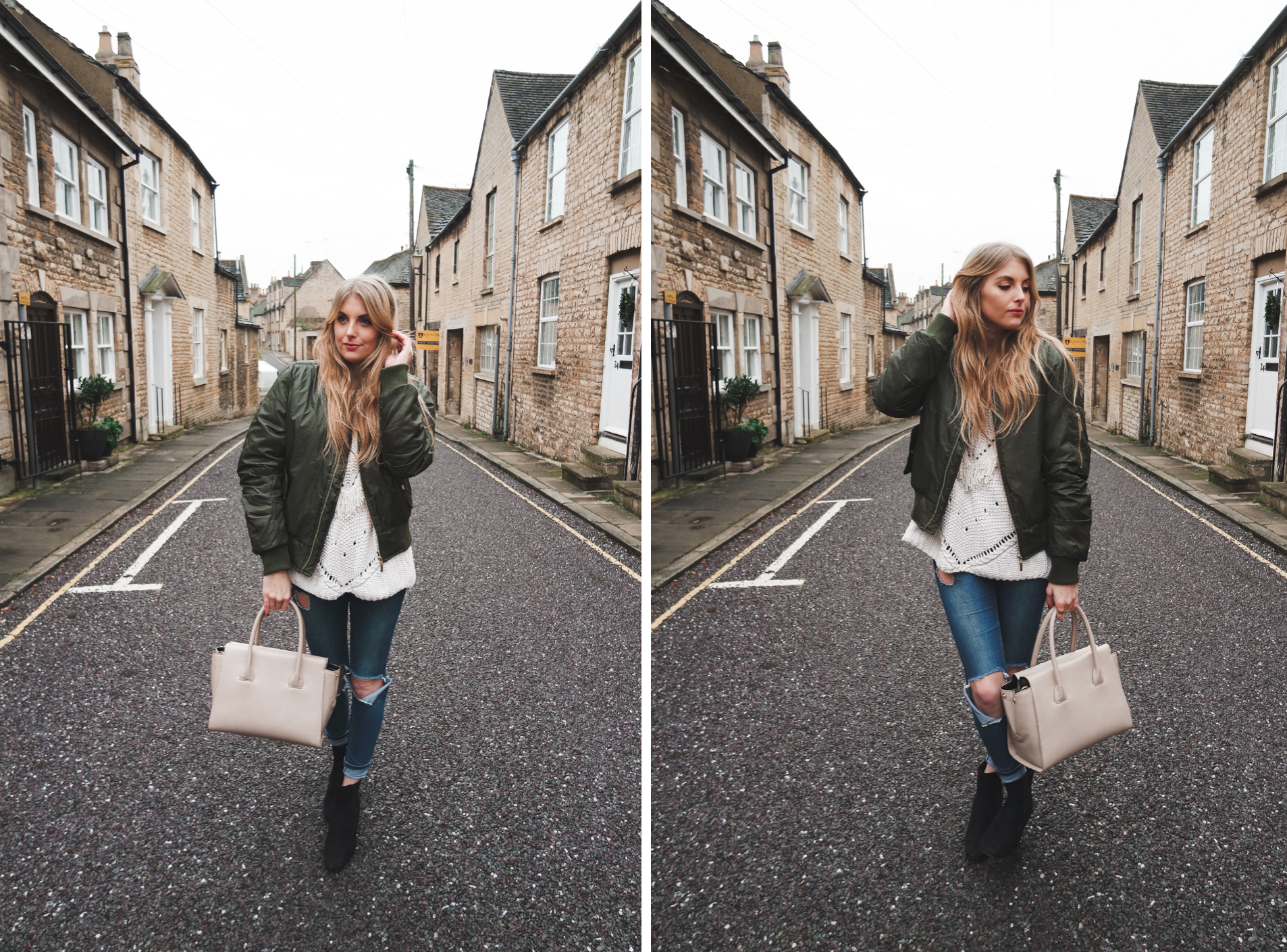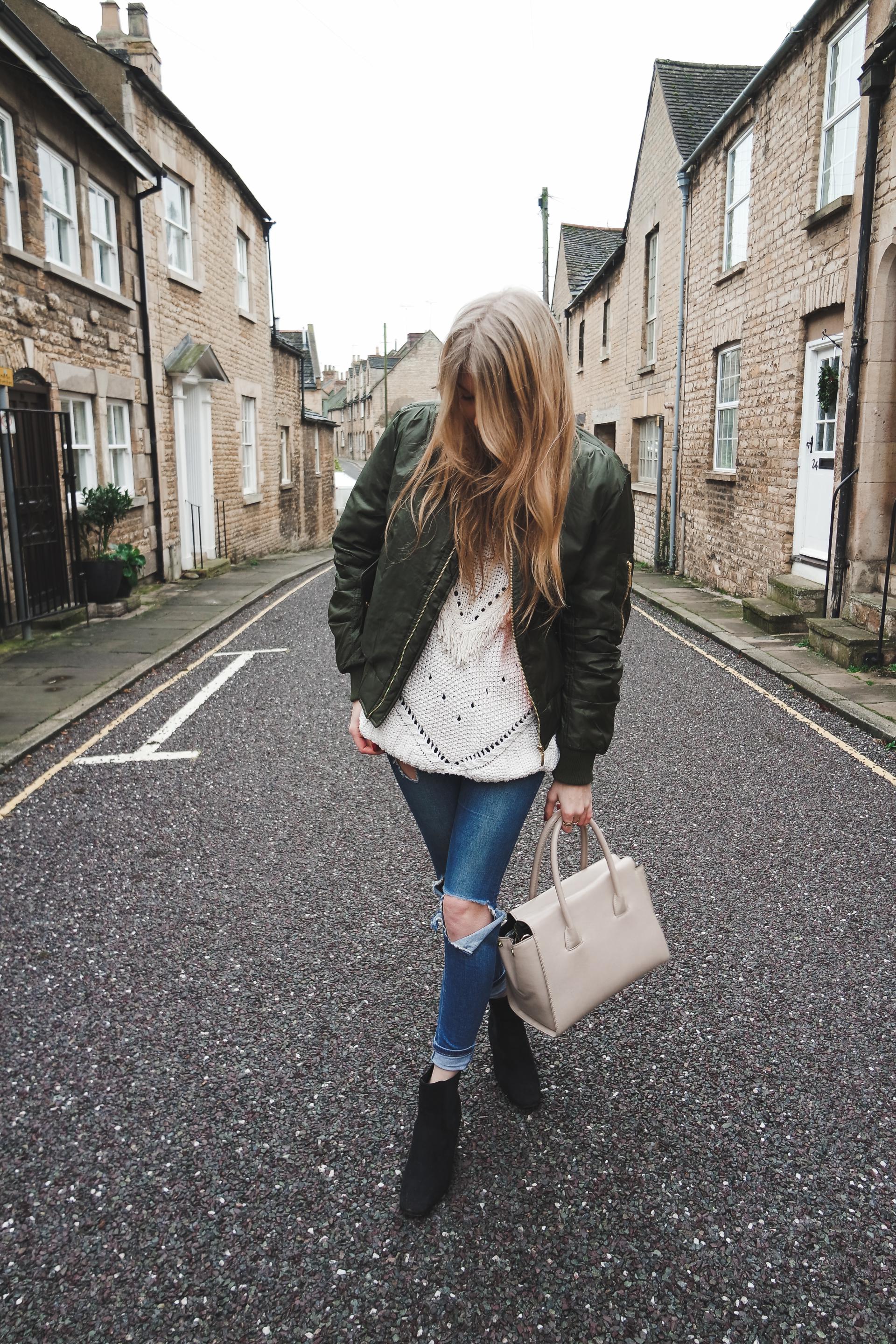 This outfit is pretty much what I wear most days, I'm so in love with my H&M fringed jumper, its really warm but because it's not a fluffy knit I don't overheat in it – if you know what I mean? Also, cream jumpers are always a winner. Then of course my go to boots and bag at the minute, I have actually brought a smaller Zara bag recently (which I know you'll be seeing a lot of) in an attempt to stop carrying round so much junk. Like honestly, I love this bag but I carry around so much crap, after a day of using it I genuinely feel like I've done a work out – arm day, is that a gym thing like leg day?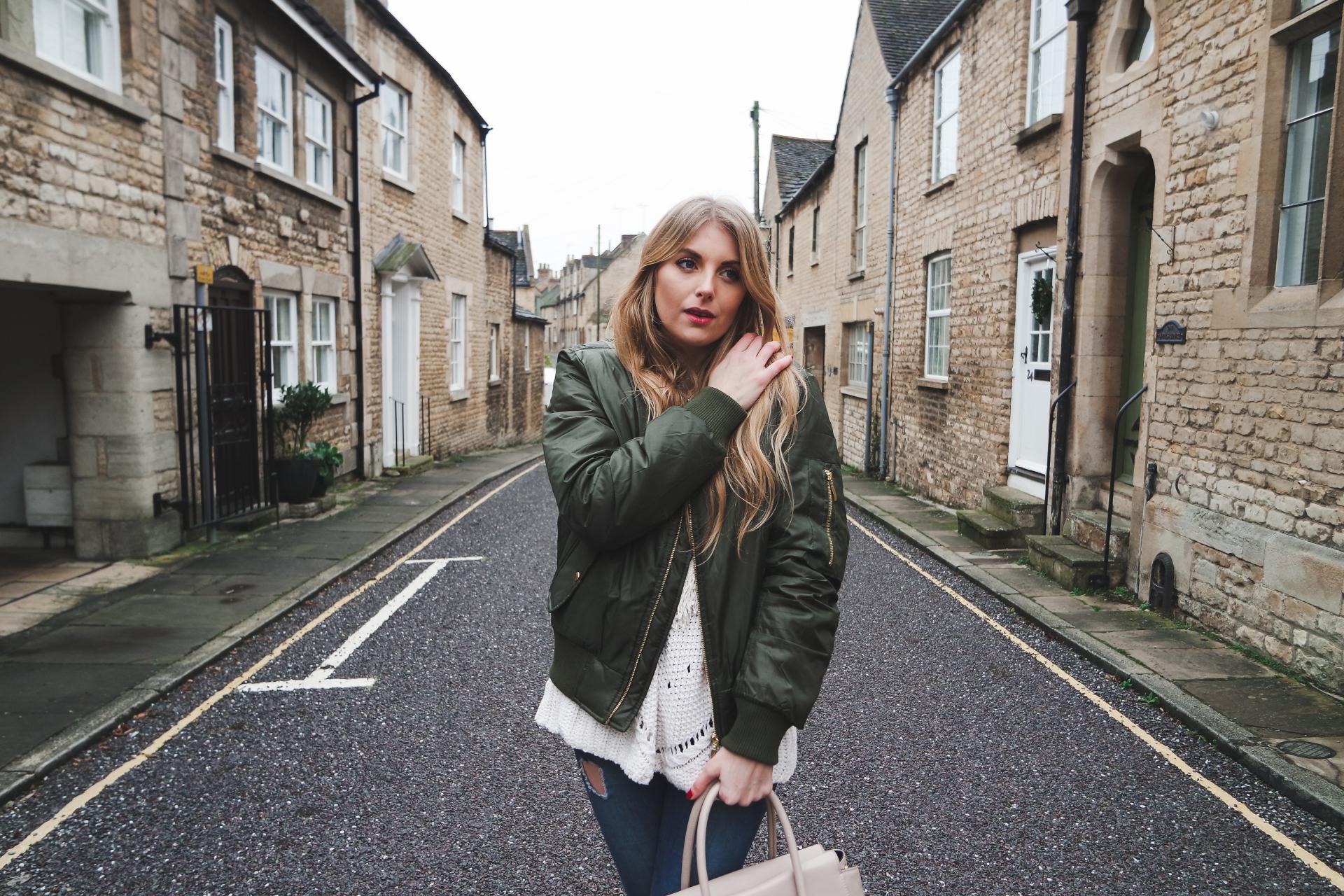 Let me know what you think and again I do apologise for the lack of outfit posts, I love them too! Sidebar, have you all done your christmas shopping? I'm nearly finished but just have one tricky secret santa left to buy for! I've been using Selfridges gift guide for tips because it's uh-mazing! Topshop also have a really good one sectioning it off into different personalities!