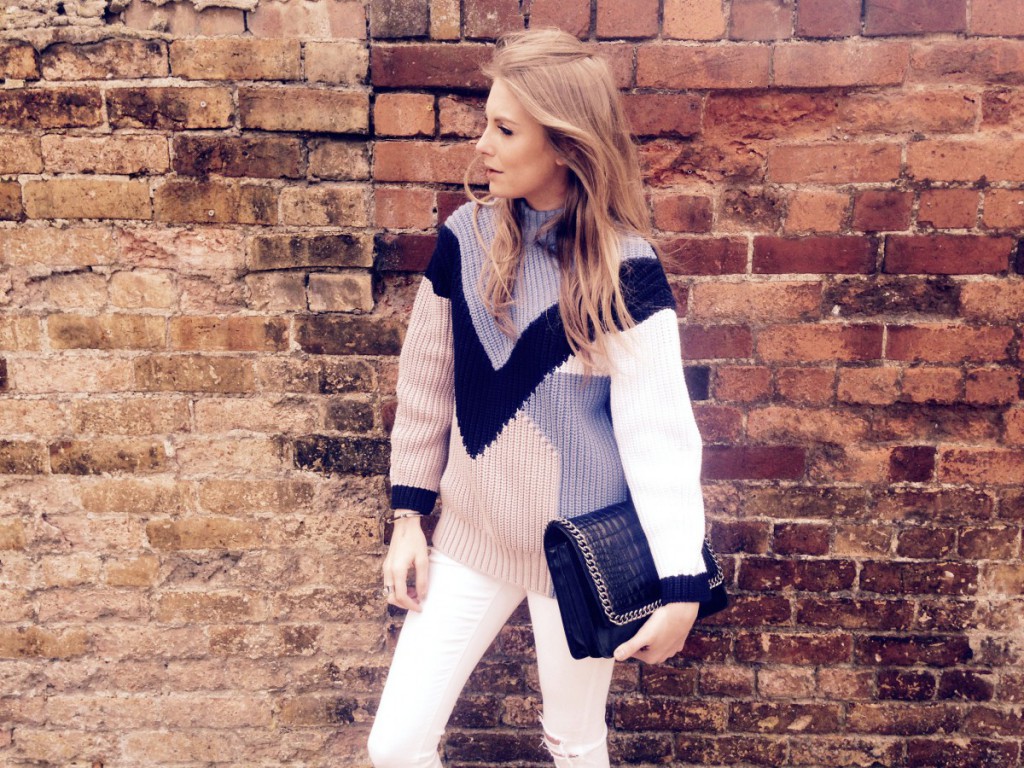 I first saw this jumper on the beautiful Lucy Watson from Made in Chelsea and after researching where it was from and deciding that £39.99 was probably a bit much for a jumper from H&M, I left it. It caught my eye again last month and I decided that actually this isn't a case of want, I do need this jumper. Of course by this time it had sold out everywhere in the UK in any size but 16. I checked Depop, I checked Ebay, I rang stores to double check, I even had my poor boyfriend go into half of the London stores!
So obviously I got the jumper ( I'm wearing it), unknown to me my lovely boyfriend had been checking the jumper regularly online to see if it came back in stock, and one did! It's a size 6 which I normally wouldn't order, but as it's an oversized style it fit's perfectly! I've styled it with my trusty marks and spencers sandals and white jeans ( Primark with some DIY rips!) to give it a more spring summer feel!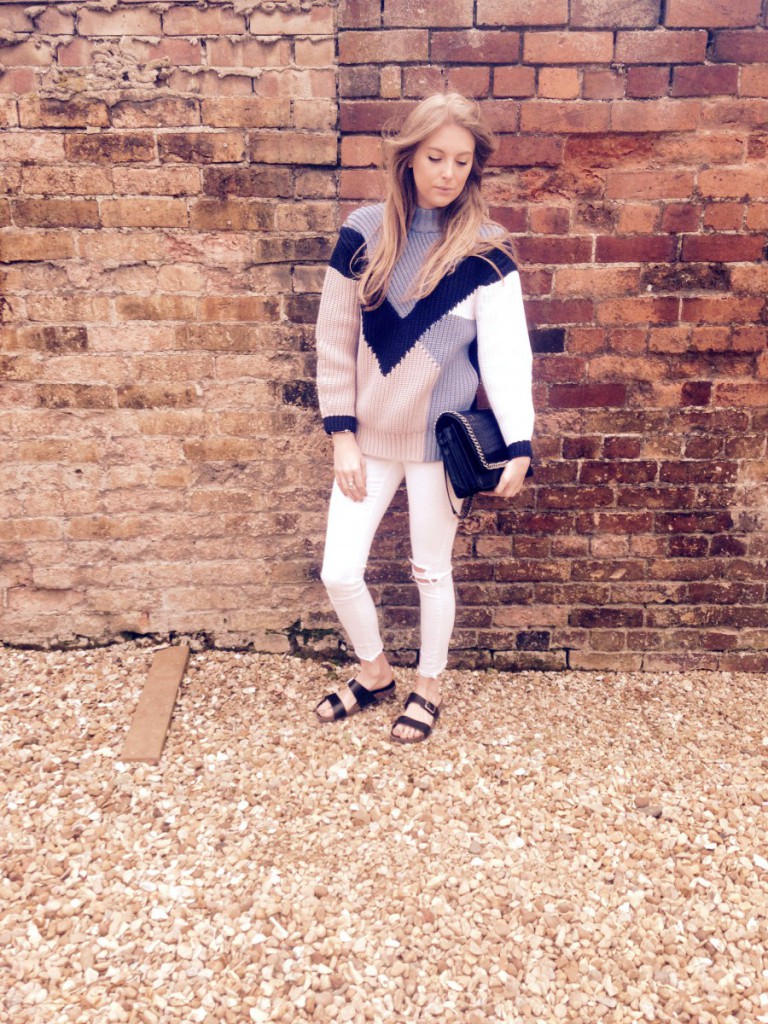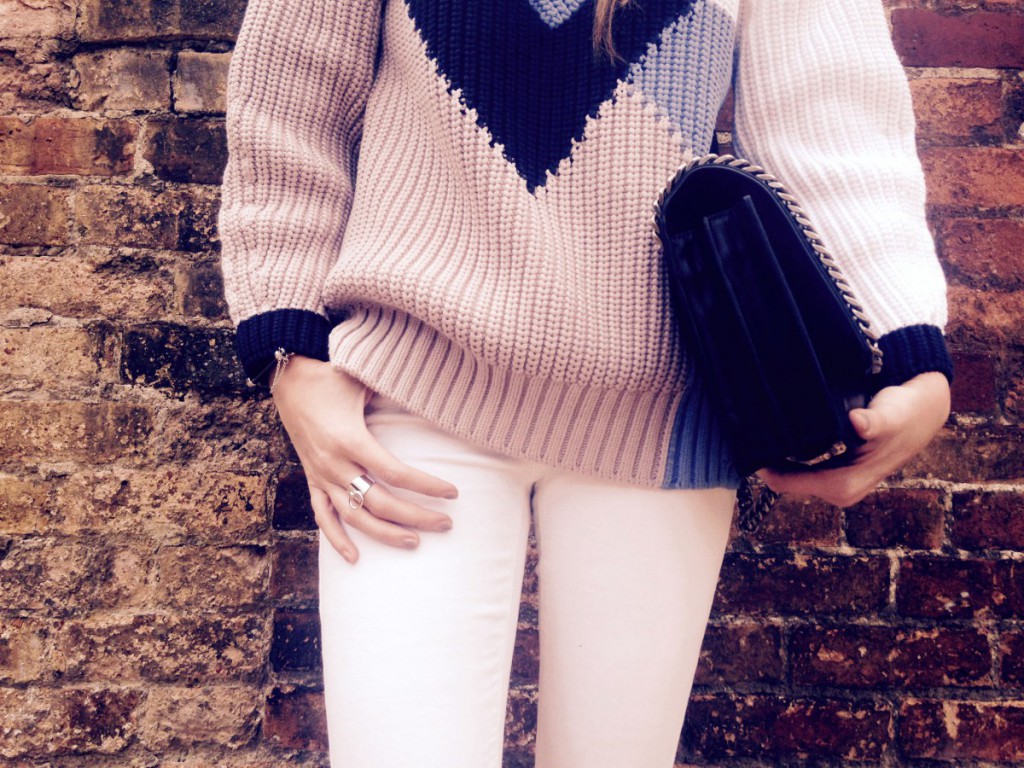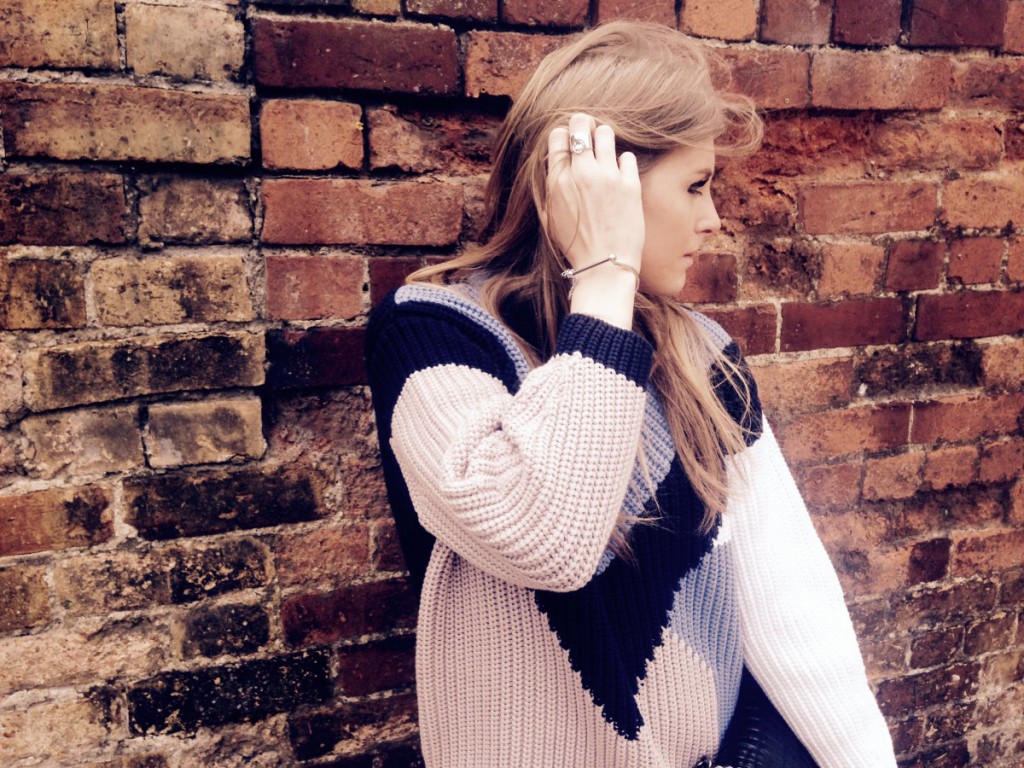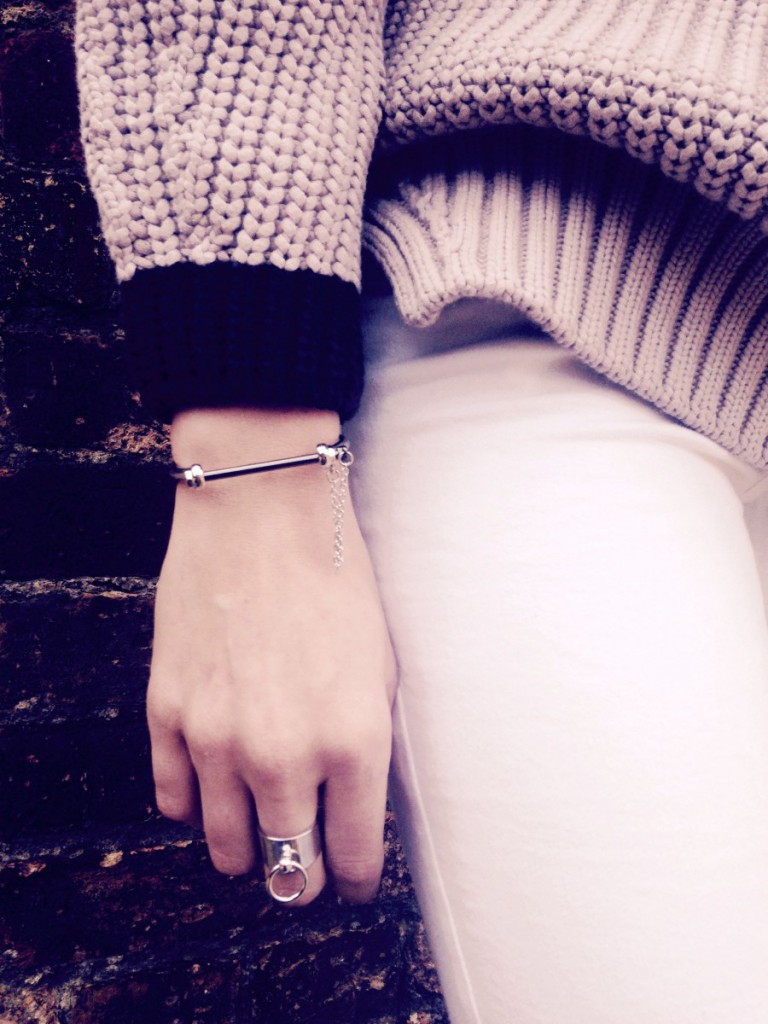 These silver pieces of jewellery from Shop JJDR finish the look off perfectly! I'm in love with this barbell bracelet, I think it would look great with an evening look with one on each wrist.
Jumper: H&M | Jeans: Primark with DIY Rips | Sandals: M&S | Bag: Zara | Barbell Bracelet: Shop JJDR | Chunky Ring: Shop JJDR