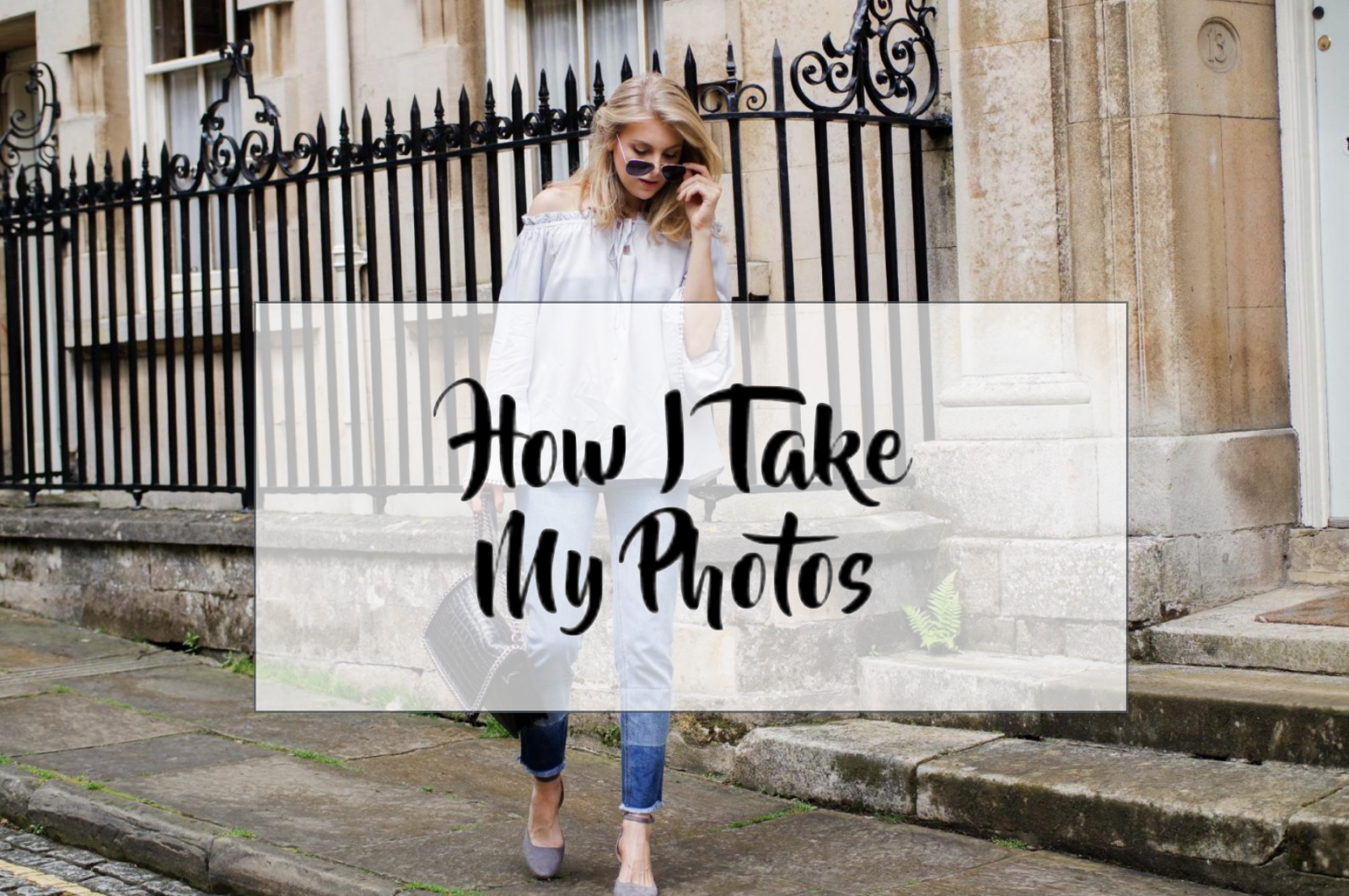 Shop The Post
This isn't exactly a highly requested post, more of an FAQ that I thought I'd answer in the form of a post. How I take my photos is definitely something I get asked on the reg. Often you guys are talking about my instagram, but occasionally it's to do with my blog photos and seen as I take them all the same, this is a general how I take my pictures post!
how I take my photos
Camera
So the camera I use is actually sold out – I know right, what an anticlimax!? BUT, it's because it's old and there's newer, better ones out there! I chose it because of the WIFI (which you can use anywhere to send pictures to your phone for the perfect instagrams) ,selfie screen and changeable lens and all of the other stuff helped of course! I've linked below my picks of what's currently on the market and what I would buy if I was choosing one now.
I have thought about getting a bigger, better camera, but to be honest I'm pretty happy with the one I have and until I feel like my pictures are lacking in quality I'll be sticking with it!
Lens
For ages I was using the lens that came with my camera – a standard 16-34mm. I was pretty happy with this until I saw the 45mm lens in action, after hunting one down I found an amazing deal and how I take my photos has changed forever!
This story is something as well that I have to say makes me think that you don't want my camera! Lenses are expensive and we all know that – well you do now. But Samsung lenses are really expensive – try £400. I know!!! And unlike other models, you can't use other brands, you have to only use Samsung lenses! You can buy additional lenses in places like John Lewis – I got my camera from there and would always recommend to do so because of the cover they offer!
My Camera Suggestions
Shop my suggestions by clicking on the images below!
My Mum is also my current photographer, it works best for me as my outfits are more natural and weather relevant/ trend relevant as I can turn them round so much quicker! And I use a camera like the ones above for my outfit pictures and my instagram photos (most of them). If you want to find out more about how I take my photos you can see how I take my flatlays in this post!

Love the hems of these jeans from Stay Sunny Chicago – they've literally answered my denim dreaming prayers. They make the perfect statement without being too out there cos you know how I like to stay firmly inside the box.
I thought this tonal look was the perfect way to show two of my current favourites. If you follow me on instagram you'll have already seen this top here, here, there, there and basically everywhere. And you'll quite possibly have heard me shouting about the fact that it's only £10.00. . ten pounds!!!
Finished off with a cute pair of mary janes and my all time favourite bag – yes it's even challenging the Celine. And it's back in stock BTW.
Shop The Post
Did you know you can click any of the images below to be taken direct to the website?! Pretty handy hey?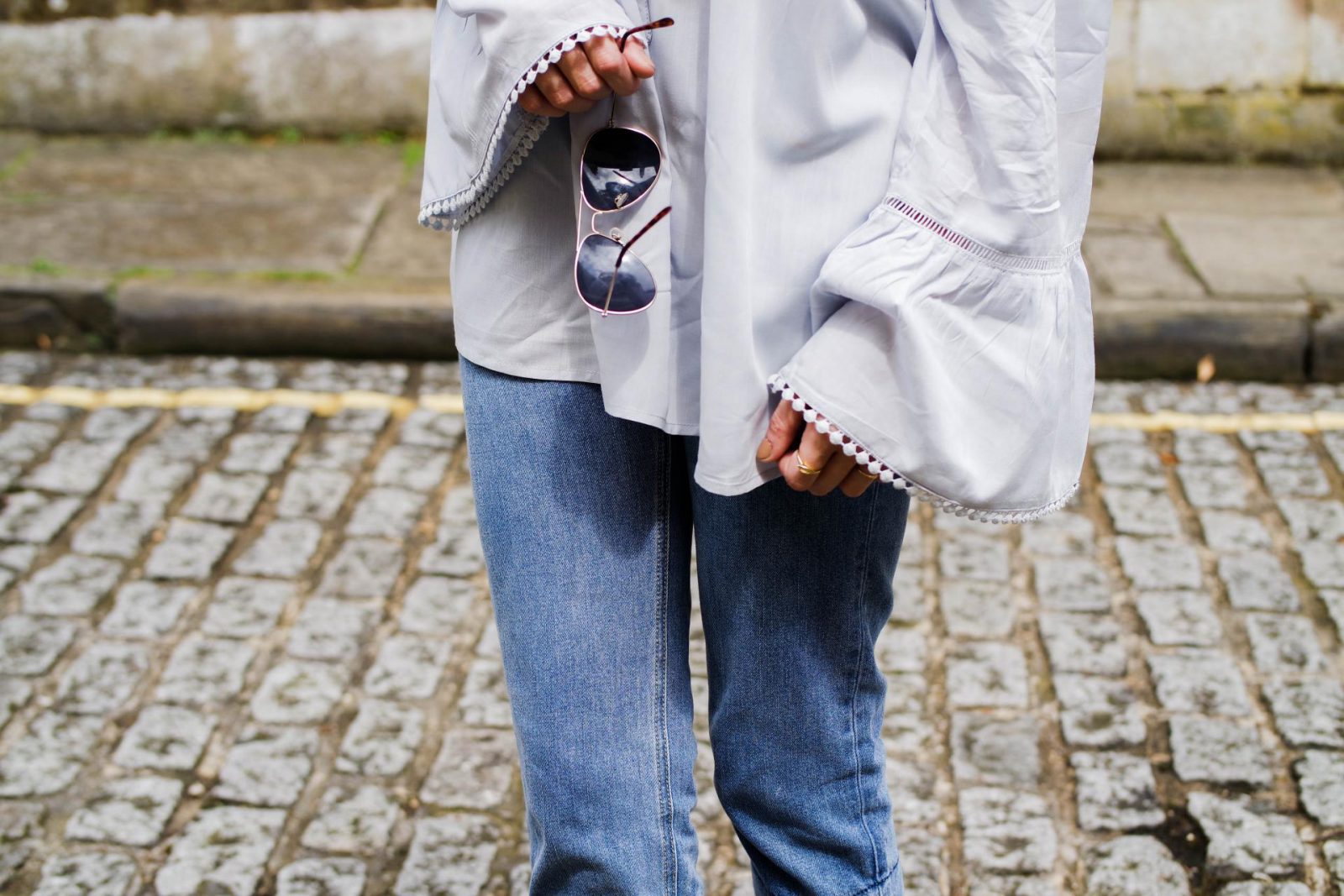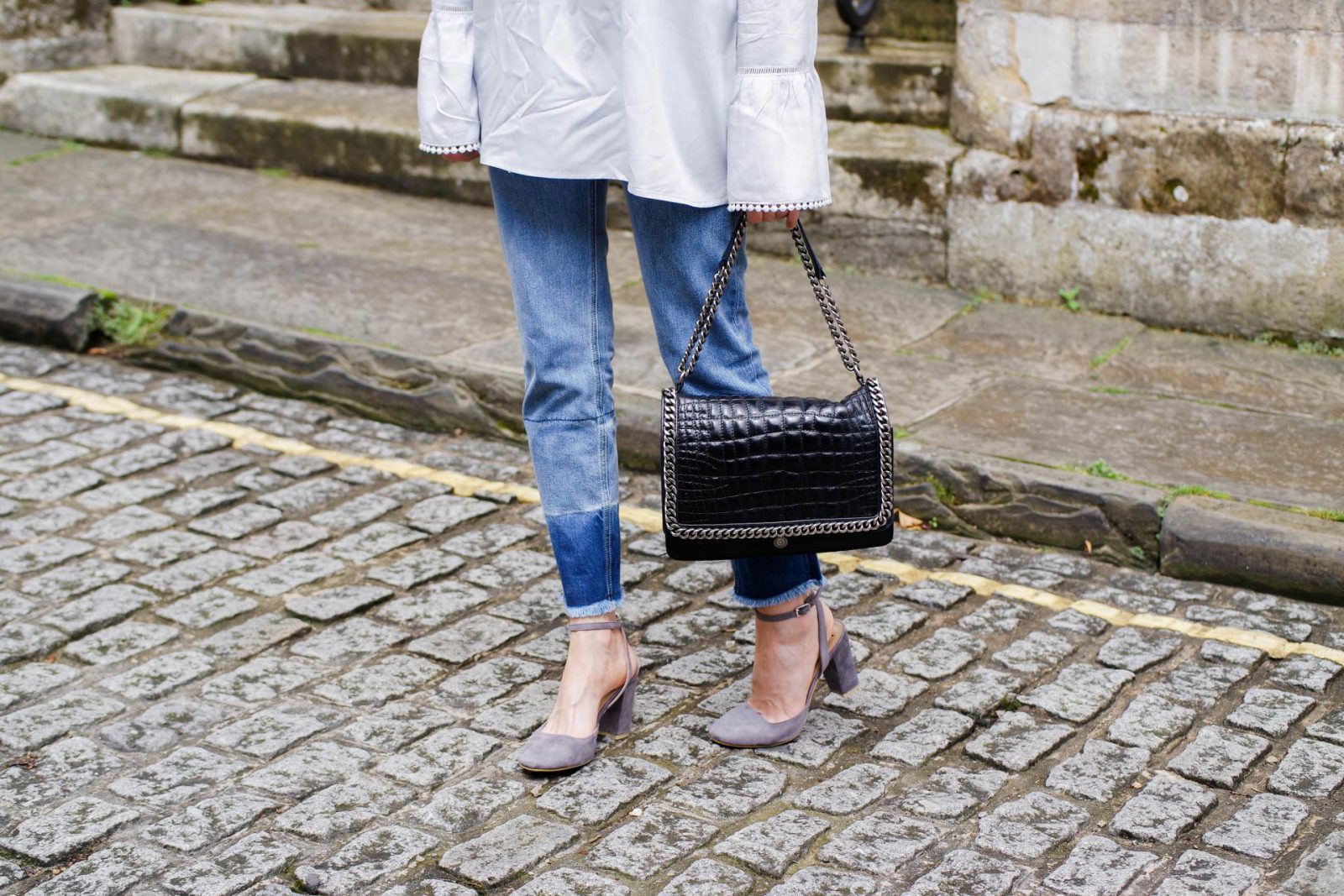 All photos by Sue Crowe
*Top : Sheinside
*Jeans : Stay Sunny Chicago
*Heels : Linzi Shoes
Bag : Zara
Sunglasses : Topshop

Make sure you follow me on Bloglovin' because ONE you'll make my day and TWO you'll never miss a post and you wouldn't want that now would you?!
You can also find me here on Youtube! Lots of new videos going up at the moment so be sure to subscribe!
ALSO, you can find me on snapchat – sineadcrowe – where I do daily blogger mail hauls, and try my hardest to bring snapchat along with me wherever I go!