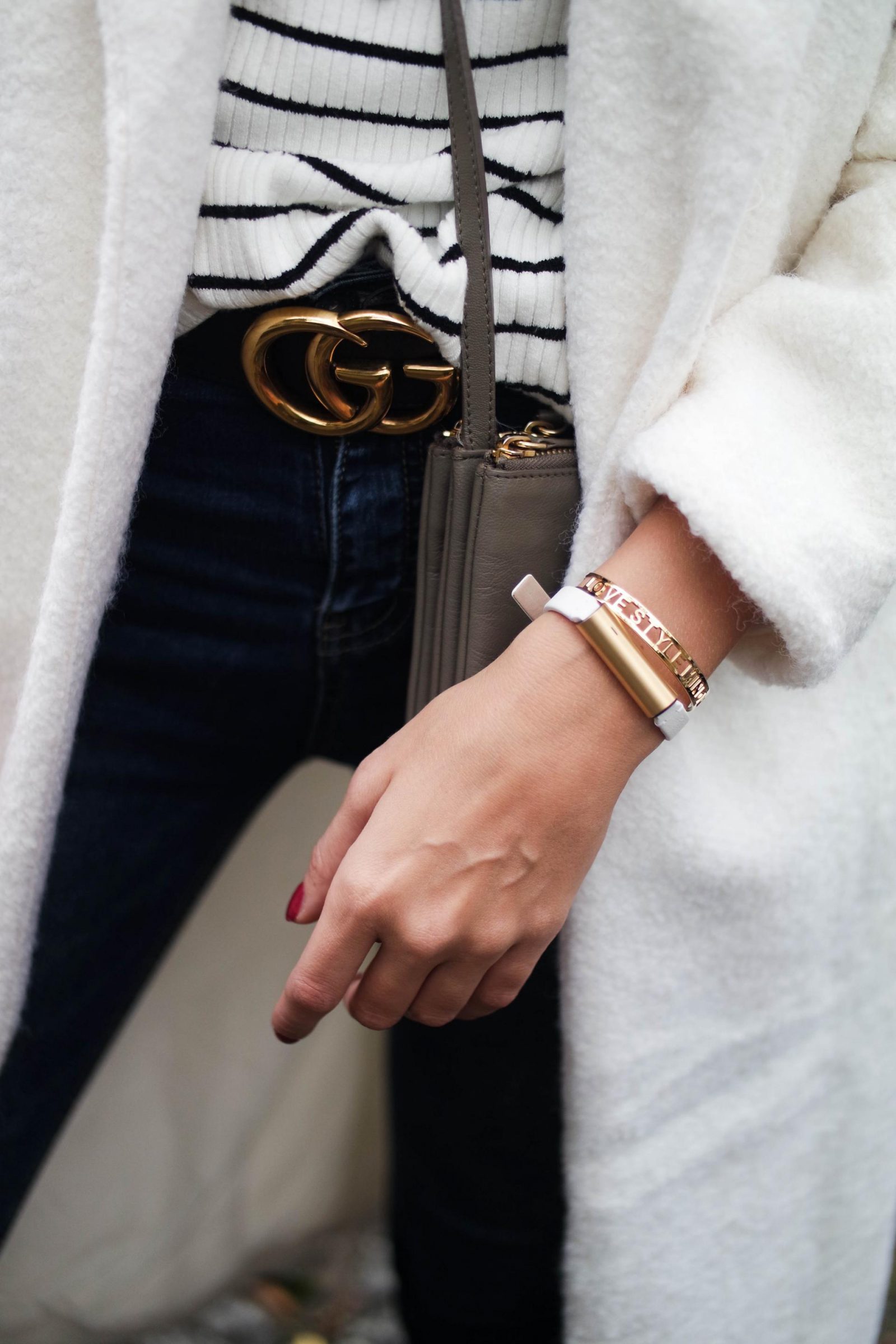 I've always been intrigued by the fitbit craze of intelligent bracelets that help you to sort yourself out in pretty much every aspect of your health. I often think this is what I need but 1 – they're goddamn ugly and 2- that would mean I have to do actual, real life exercise and face up to the fact that mcdonalds & chocolates not the best choice of diet.
Anyway, since getting back from travelling I've decided that I'm going to sort myself out and be a proper adult, that's right, I'm going to try that adulting thing everyone keeps talking about – wish me luck.
Shop the post
First of all we have to solve the whole U.G.L.Y uuuugggllyy bracelet issue. Luckily Misfit are already on it with their Misfit ray. The one I chose is white leather and gold stainless steel but there are endless options to suit your style. Not to mention the fact that you can buy additional straps to match your outfit or wear it as a necklace.
I've been wearing it stacked with my gold bracelets and it looks just the part and blends in effortlessly, even complimenting my look dare I say!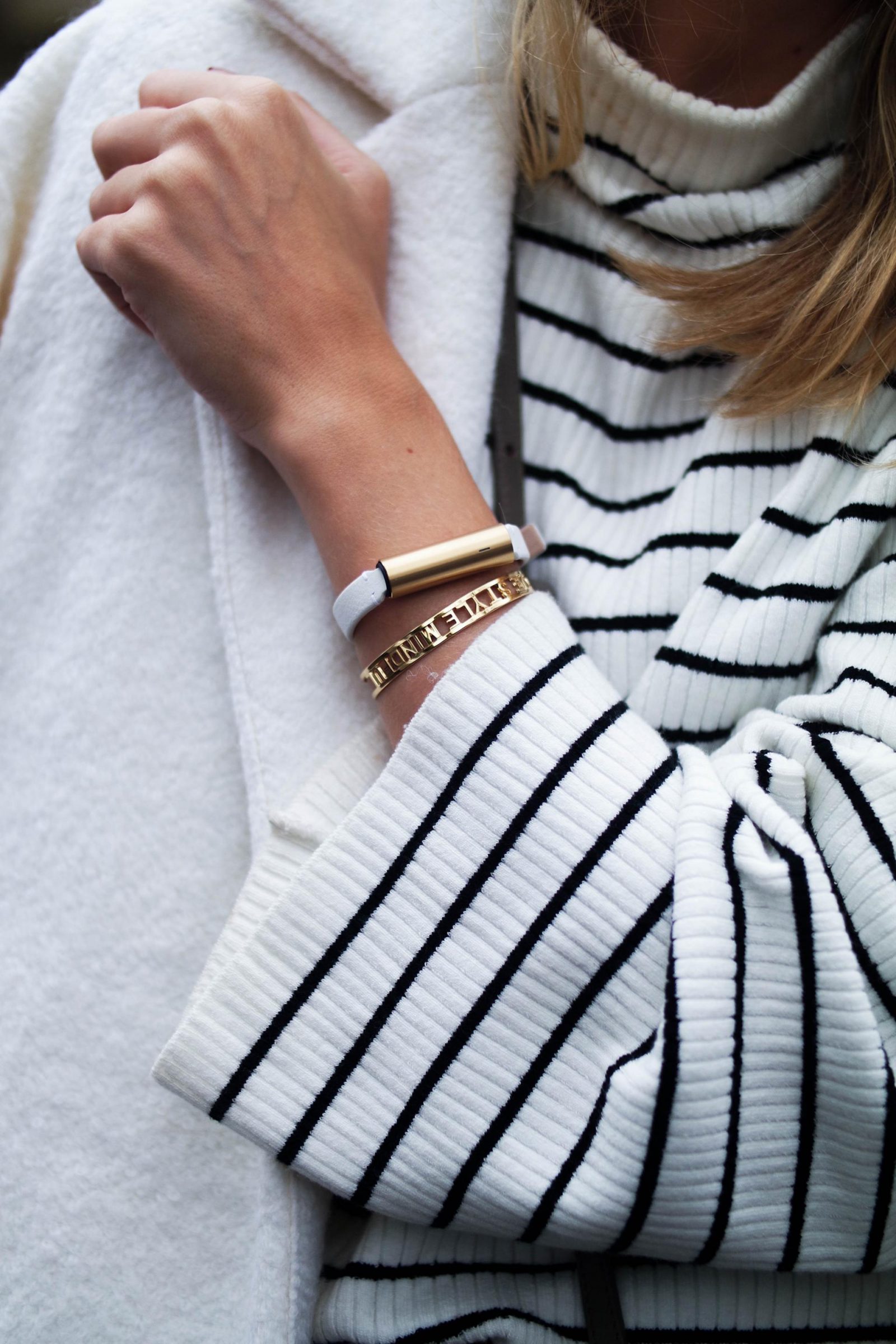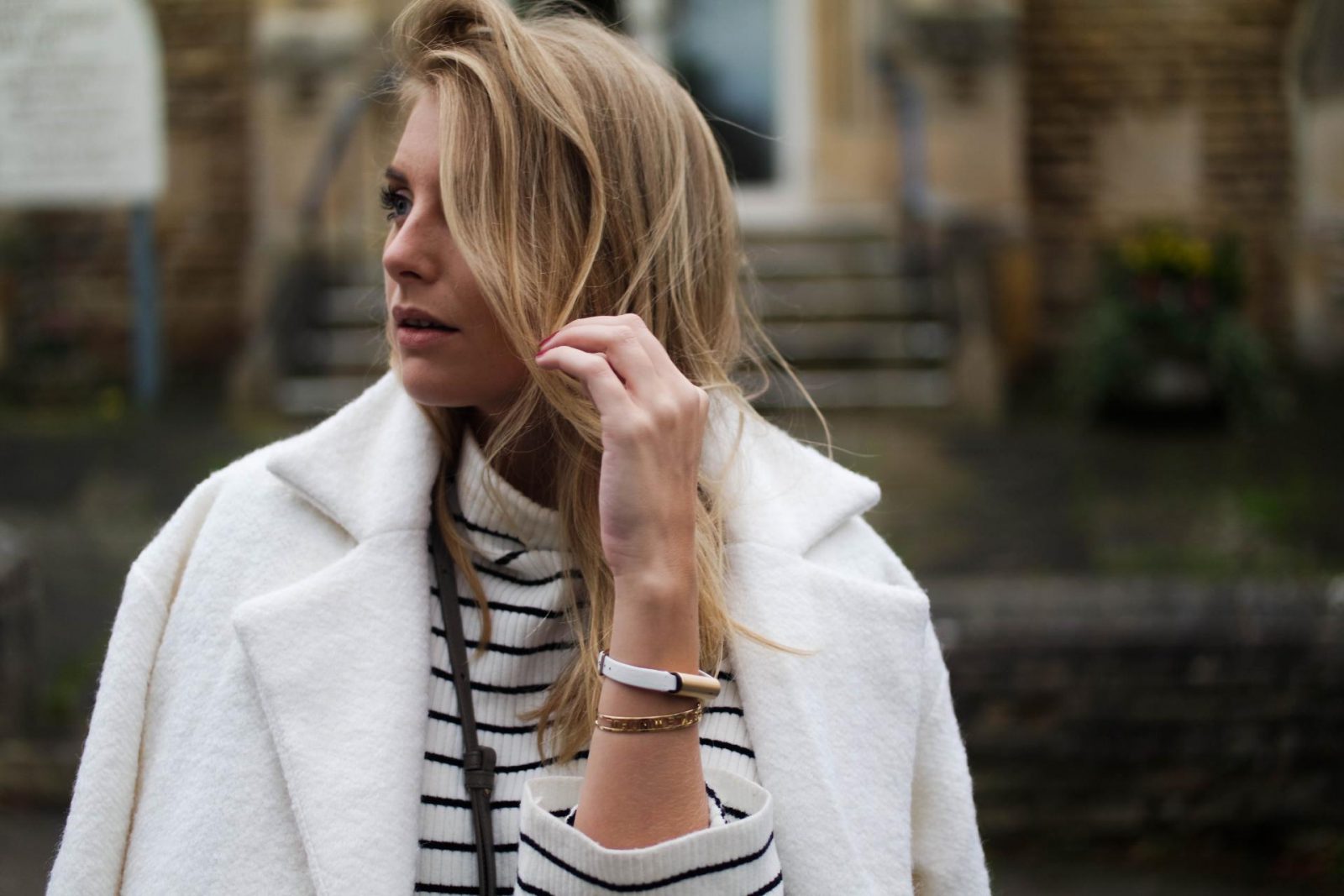 For novices like me, you can begin by using the Misfit Ray with the basic settings. It promises to track your steps along with distance travelled and calories burned also tracking your sleep patterns. I've started by using these to get me used to it and inspire me to walk further. Already I've found myself parking further away in car parks to add to my steps count or walking between meetings rather than hopping on the tube!
I love that I feel like I'm getting fit without actually having to plan it into my day and go out of my way to do more exercise. I can also do it whilst wearing a chic outfit so, who's the winner here?! Though from past experience I'd recommend comfy shoes if you're planning the whole skipping the tube thing – I've got some serious blister scars! Apart from having the scars to show, I've also got way more energy since making these small changes and feel like the more exercise you do the more energy you have, it's also a major stress relief . . does anyone else feel like walking is some kind of therapy?!
Of course if you're a real techy and want to take it to the next level there's features like vibration alerts for texts, calls, and alarms, you can even connect your household devices with the smart button and control them using the Misfit Ray!!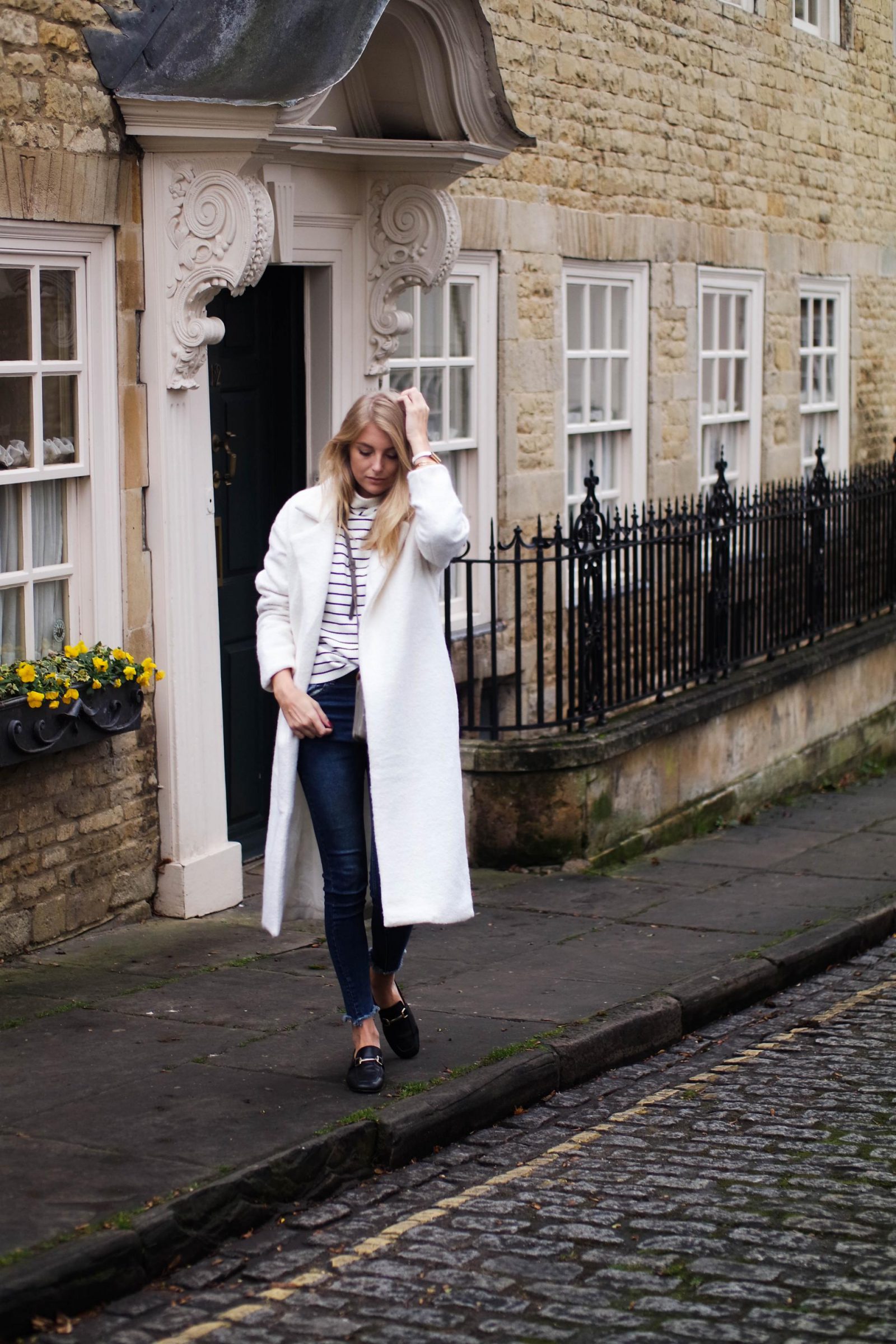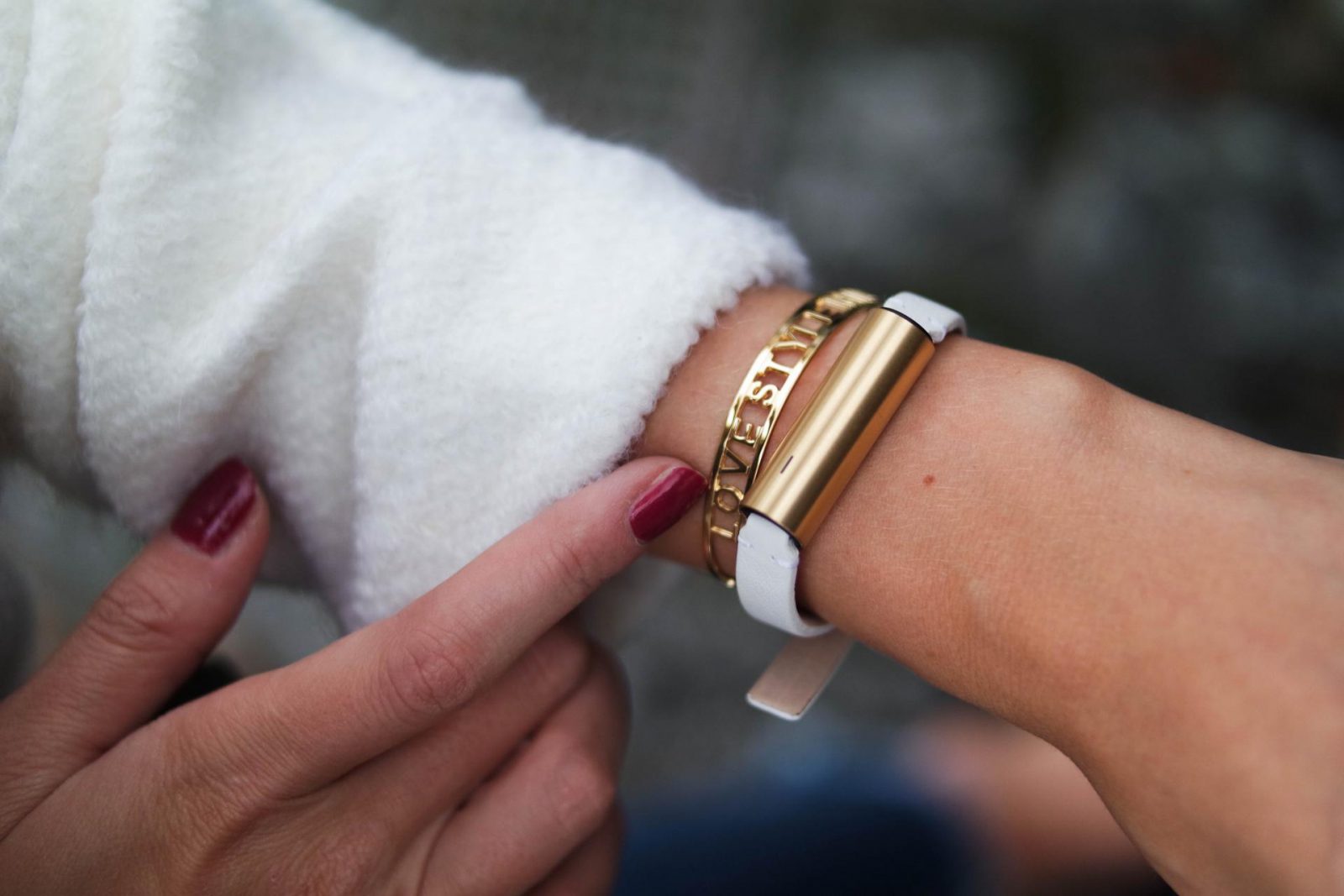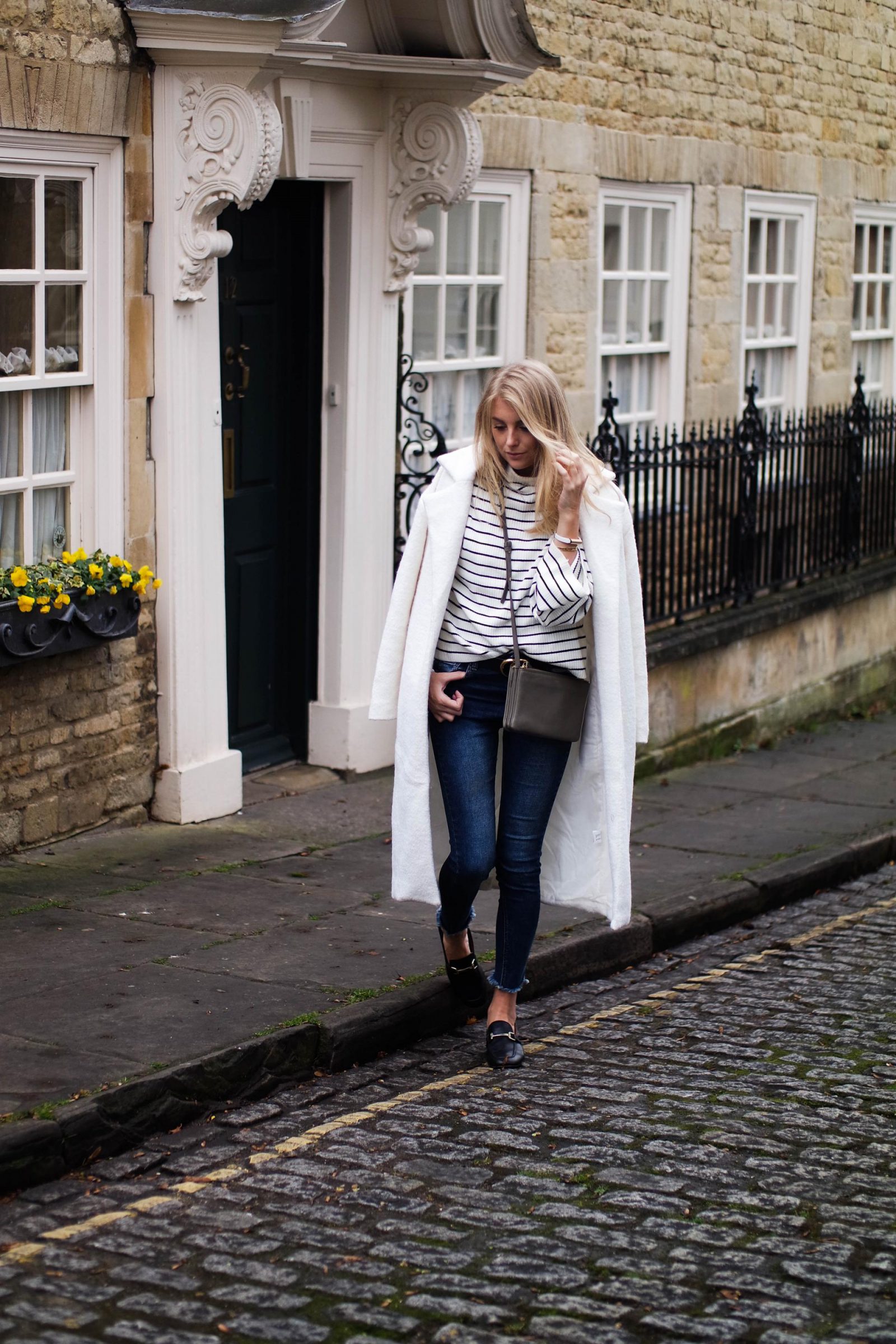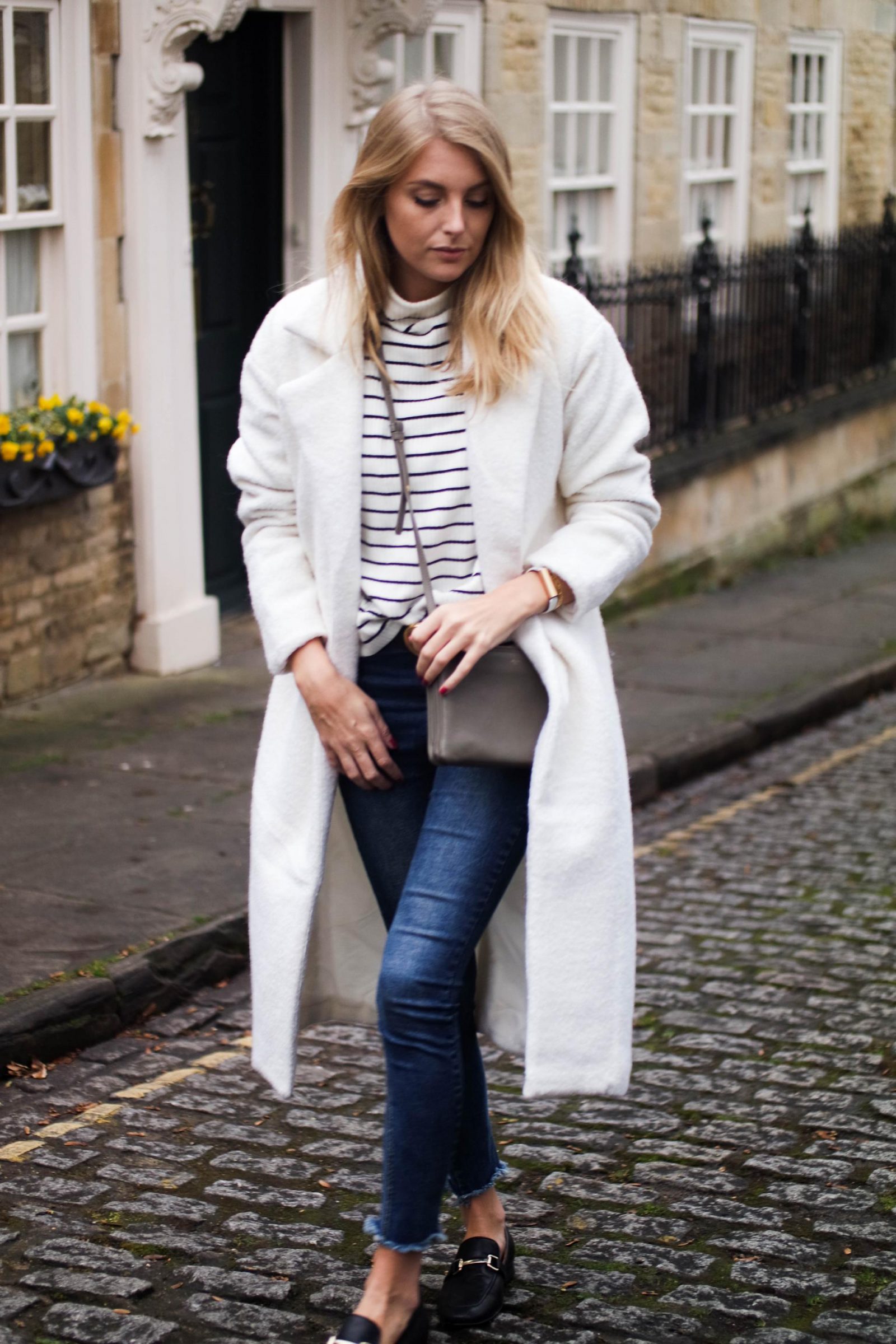 As I'm focusing on the whole getting fit and being a real person thing, I've promised myself that come January I'll be using the additional features; logging my food, weight and setting goals for the new year. I'll also be egging my friends on to get one so we can set our joint goals and compete!
One of the new years resolutions I've set for myself is to start going to a Yoga class weekly. I know it doesn't sound like much but I'm terrible for sticking to things like this so to me it's a big thing! Luckily for me the Misfit also lets you tag certain actives like cycling and yoga so I can also track my activity on there. For the swimmers out there, it's water resistant for up to 50 metres.
I think it's great that you can track exercises like this and not just cardio! I don't mind exercising but I'm not a fan of breaking a sweat, you know?
Want one more fun fact?! It's got replaceable batteries that last upto 6 months so no charging necessary! If you fancy treating yourself (or someone else) prices start from £55.99 depending on what combo you want to go for, my combo is £69.99 right now as it's on offer – usually priced at £99.99. See the website for more details, see the full selection and check availability.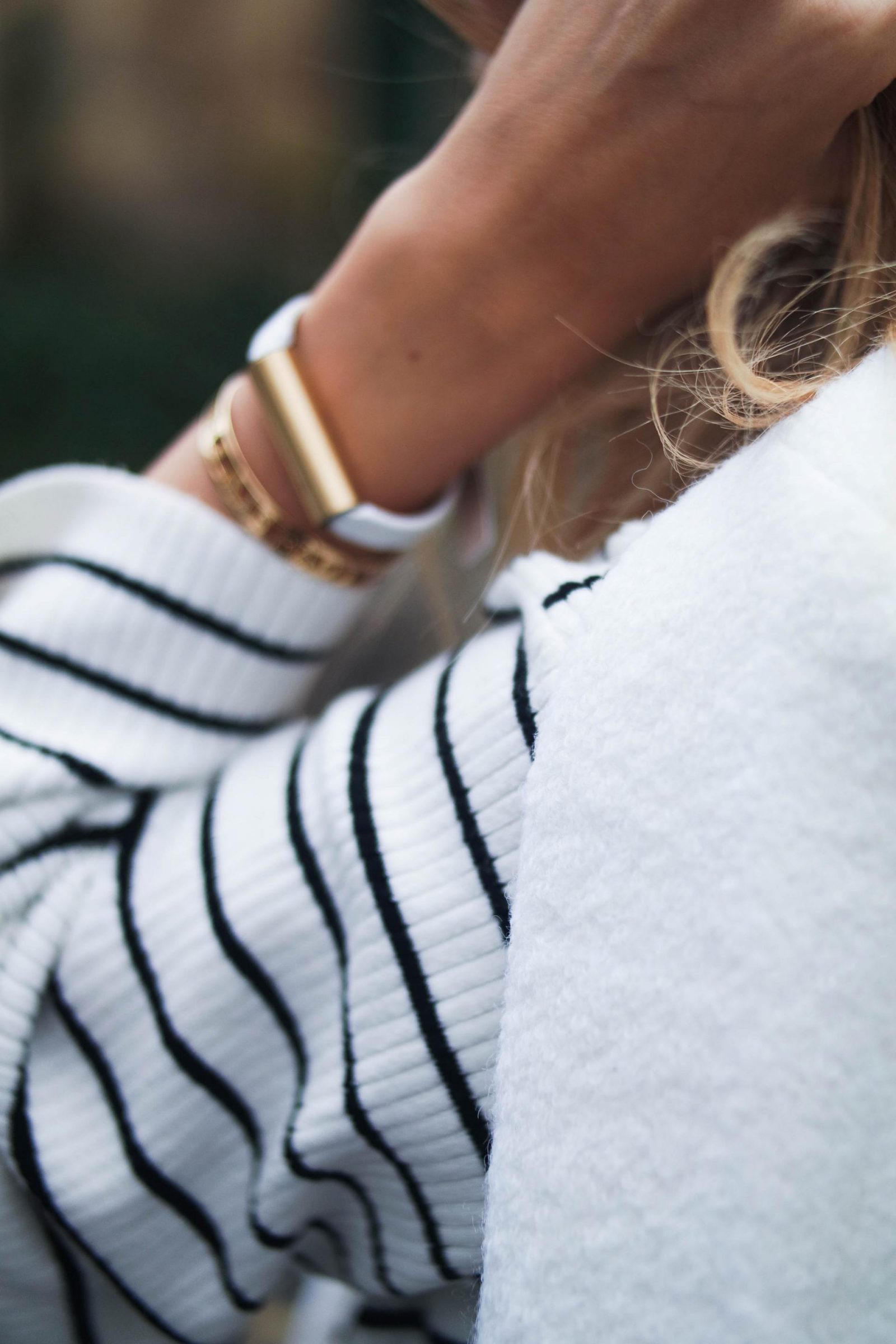 OUTFIT DETAILS :
*Coat : Missguided
Jumper : Topshop
Belt : Gucci
*Jeans : MissPap
Loafers : Topshop
Bag : Celine
Misfit Ray
*Cut out Bracelet : Spell on Me
This post is in collaboration with Misfit but all thoughts and opinions are my own