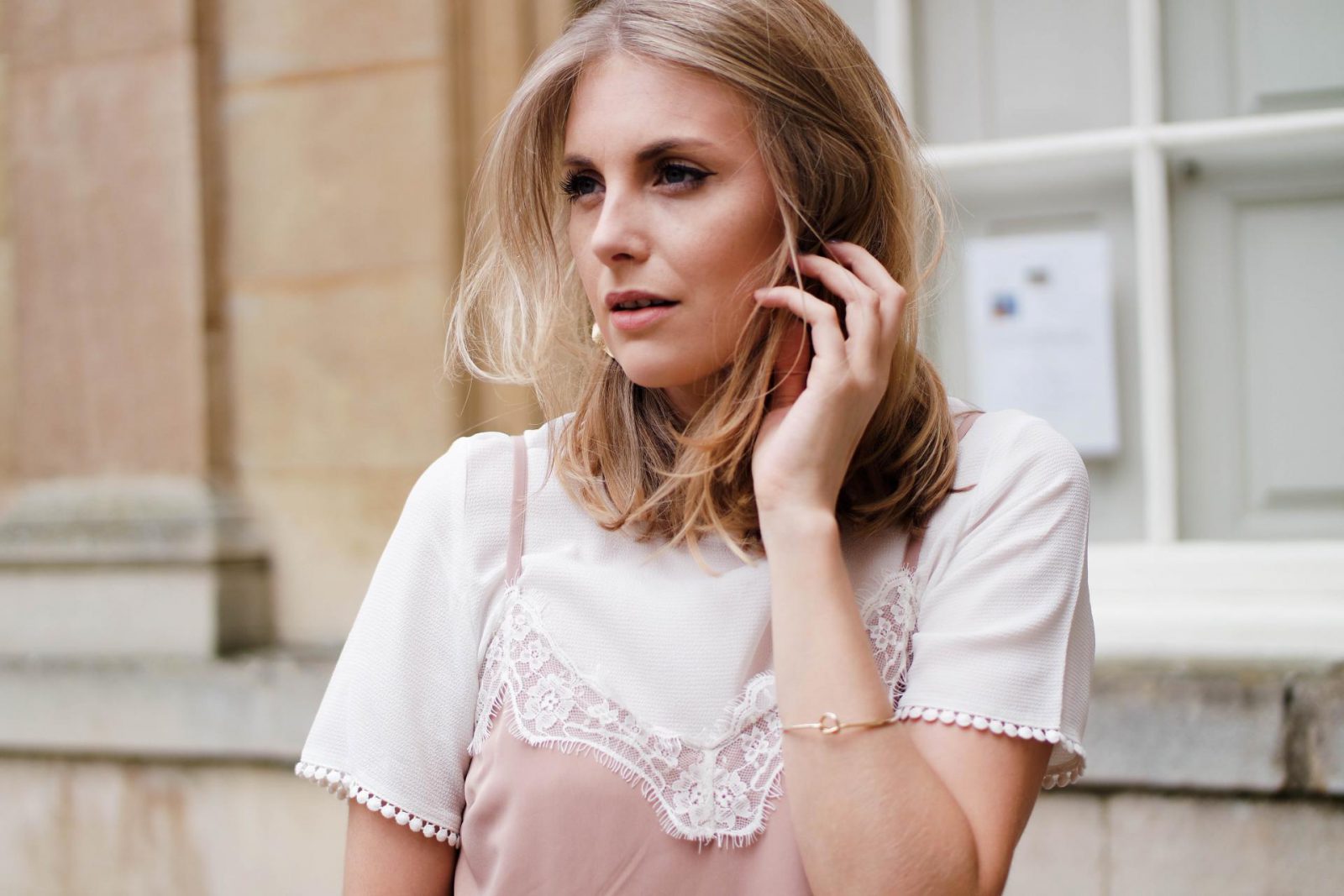 Shop The Post
As you'll probably know by now (unless your new, in which case hello) I'm a pretty casual dresser and I don't get all dressed up often. My going out look is usually glove shoes jeans and a nice top – so basically my everyday uniform.
However, when I spotted this dress on the Dorothy Perkins website I was desperate for it. I know it's not exactly me but I've been wanting to try out the slip dress/pyjama trend for ages and now seemed like the perfect time. If not now, when?
I've seen people layering these slip dresses left right and centre, of course that meant I had to have a go myself. I really loved the delicate feel to this dress though so I wanted to keep the fancy feel for a more evening look. I knew this bobble trim top would make the perfect match because of the white trim and the fact that the material is more delicate. I just don't think that a jersey top would have cut it. Plus you can never have too many white t shirts. . am I right?
I promise one day I'll show you my white t shirt collection . . that could make a good youtube video . . let me know your thoughts!
The blush colour with the slit, lace edging and how it cuts off just above the knee all add to the appeal of this dress. I definitely think you could wear it without the tee, I just don't think I'm that brave! I've kept the accessories in matching nude/pink tones and think they all sit together really nicely. Loving this suede woven bag, it's one of those holds everything, goes with everything types.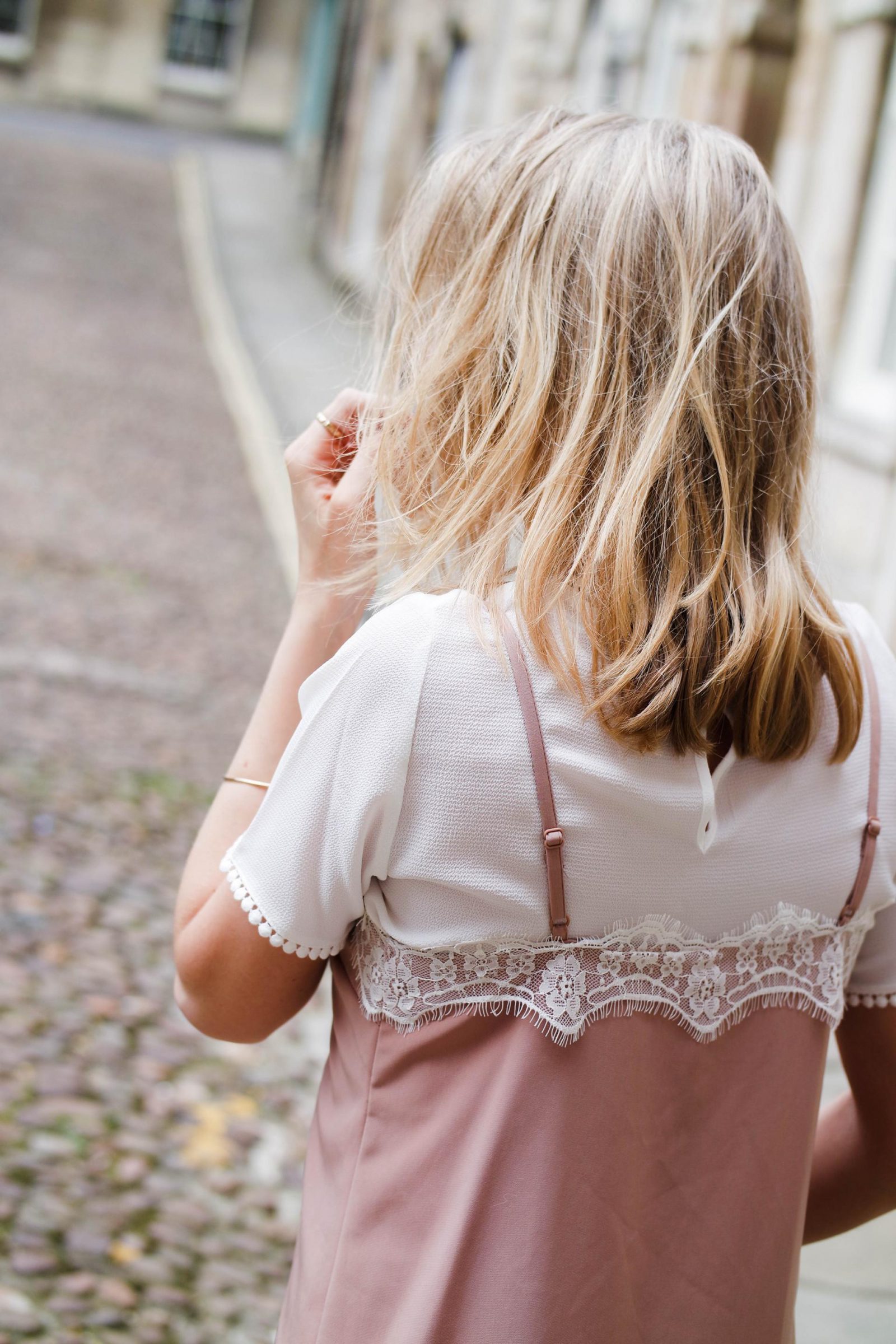 How to layer in the evening
Pick your star piece
The first step in learning how to layer is to pick one piece you want to have a starring role in your outfit like my dress, and build the rest around this. Make sure the different pieces aren't fighting for attention, they should all sit nicely together, complimenting one another.
Stick to your colour palette
The second step in learning how to layer is that if you're going for monochrome, stick to monochrome. If you're going to colours, try to stick to two that compliment each other nicely or do what I did and pick a colour mixing different tones. I also love when people layer all one colour playing around with the textures!
All photography by Sue Crowe
*Top : Dorothy Perkins
*Dress : Dorothy Perkins
*Bag : Dorothy Perkins
*Shoes : Public Desire
*Bracelet : Luna PYXIS
Earrings : H&M NOT ONLINE
Make sure you take 2 seconds to follow me on Bloglovin'. I promise you won't regret it, it's the perfect way to stay up to date with all of your favourite blogs whilst being able to save them to read at a later date!
You can also follow me on Snapchat (sineadcrowe), Instagram(sineadcrowe) and Twitter(sineadxcrowe)!
This post is in collaboration with Dorothy Perkins though all thoughts, opinions and creative direction are my own