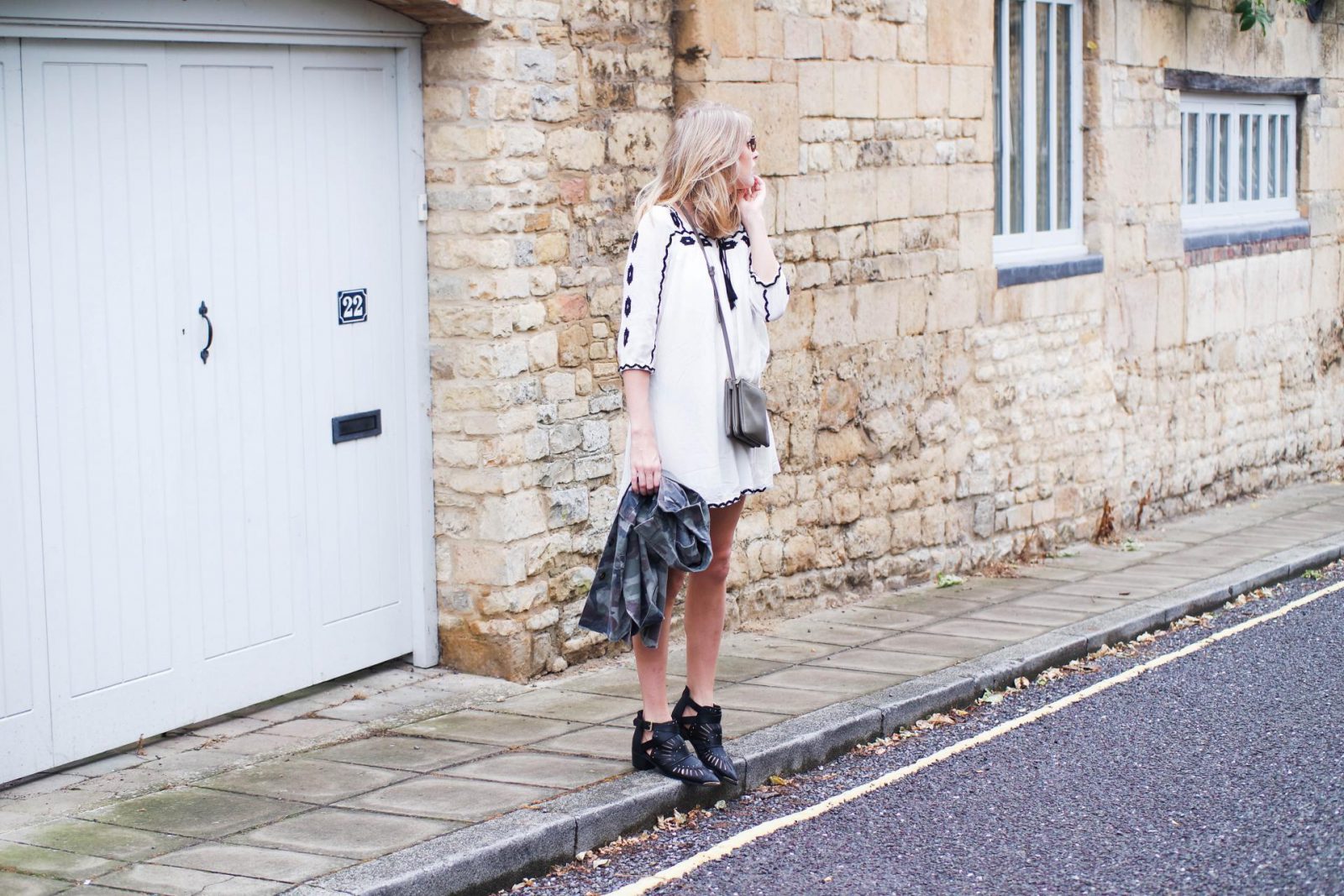 Shop The Post
When it comes to summer there's definitely some subtle and not so subtle changes that happen to my wardrobe. Every year I vow to wear more dresses and ditch the jeans and this year might just be the year it happens. That is if summer ever happens.
My Summer Style
As part of Boohoo's summer style squad I was required to see which SQUAD I was part of. I actually got glam squad – probably because of my self confessed addiction to the Kardashians – I just love them OK? But seen as midi dresses and killer heels ain't my thang I self assigned. Cheeky I know but a girls gotta do what a girls gotta do.
The squad I identify with most is totally the boho squad. Cold shoulders, embroidery and anything floaty is totally my bag. Next I had to style up a look for my SQUAD. Do you see why I self assigned now? Not that I don't love the whole midi, body con, high heels thing – as I said, Kim K obsessive right here.
I was channelling Sincerely Jules when I picked the camo jacket and boots. I've been eyeing up this camo jacket since I saw Emma Hill rock it and I'm soooo pleased to finally get my hands on it!
My Top Boho Picks
All photography by Sue Crowe