Now when I say perfect, we must use that word loosely. They're perfect in my eyes, because of course I copied a pair that I saw and thought – I want, no need those jeans. And because I just so happened to have a pair in that exact shade of charcoal grey, one thing led to another and there I was sat with my jeans in one hand and a cheese grater in the other.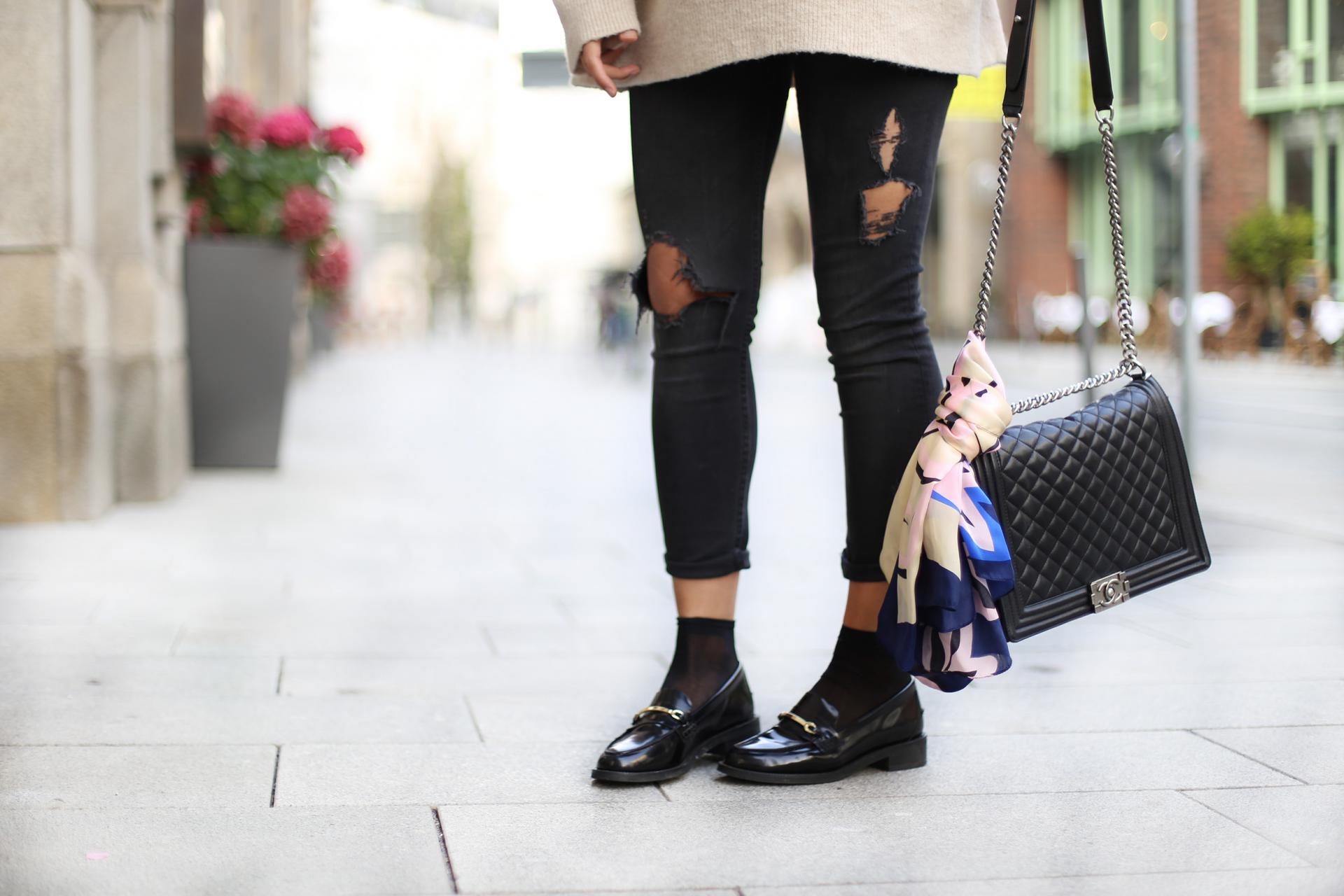 Image courtesy of Aylin Koenig
I first saw these jeans on instagram which led me to Aylin Koenigs blog so that I could get a better look. I don't know what it was about them that caught my eye but I've been thinking about them a lot which in my head means, it's fate and they must be mine.
Now I'm a bit of a hap hazard DIY-er so I don't really have a specific method that I used, A lot of cheese grating and sandpapering went into this. My general tips would be to use nail scissors to make small cuts and pull it apart gently to make sure you're in control of the rip. I also used the sandpaper to make the cuts look more rustic and frayed.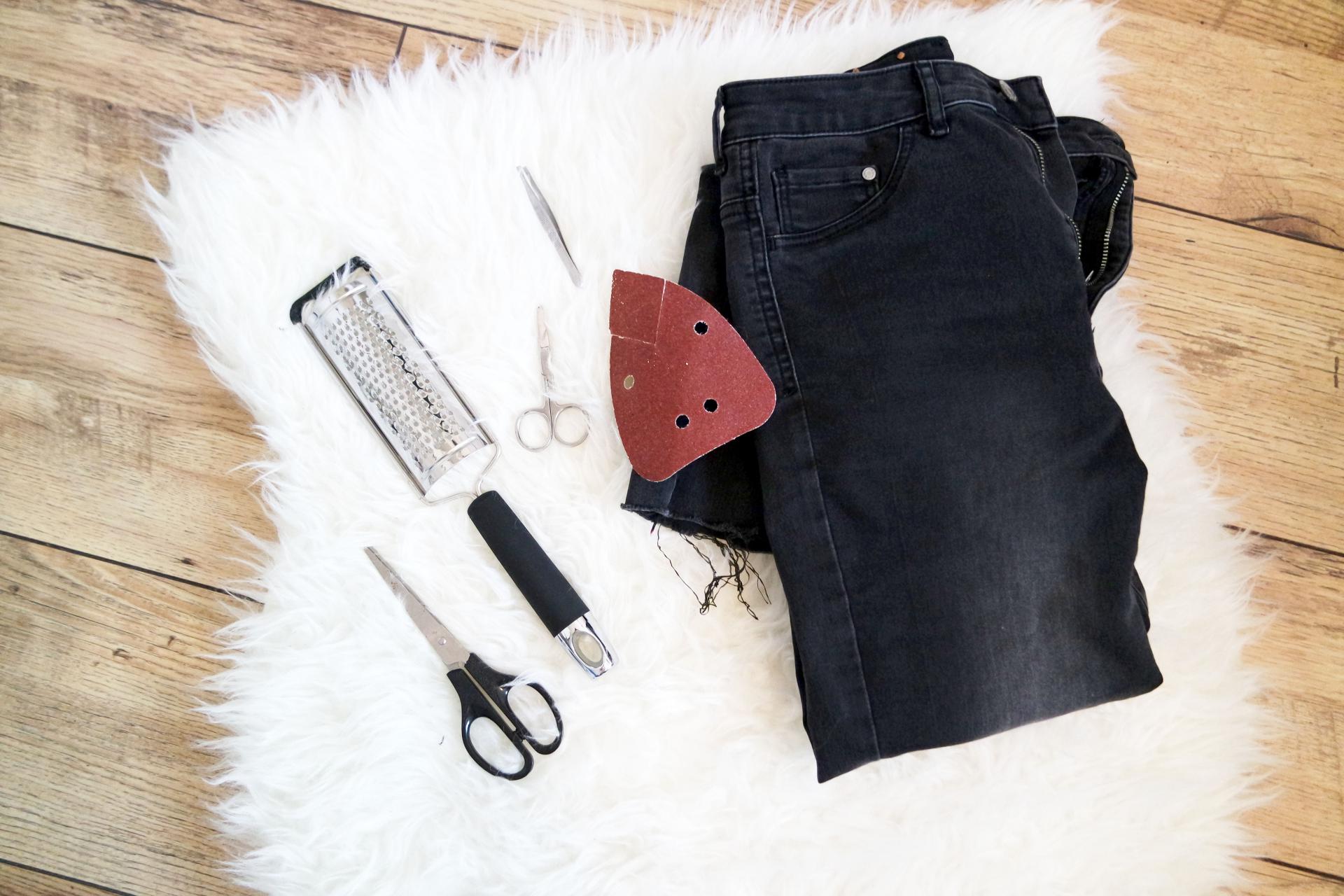 I am gutted though that I don't know how to make the stringy bits on ripped jeans – does anyone know? If so can you help me? I've heard that tweezers help but I'm not sure if because these ones are super stretchy it isn't possible to create that look?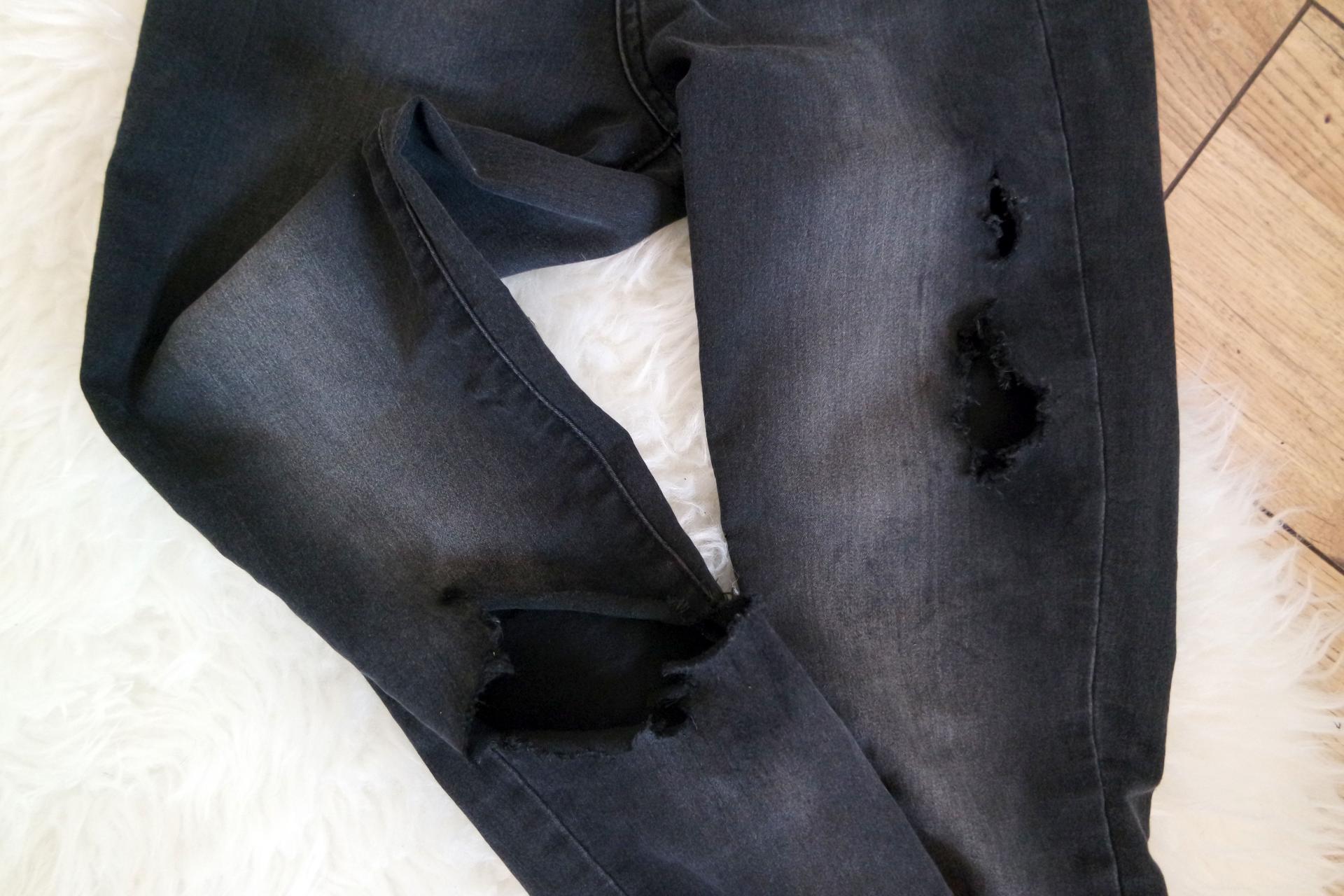 Anyway – heres the finished result! Let me know what you think? Is anyone else a casual DIY-er like myself? I always read blogs like a pair and a spare and just wish I had the motivation to make such beautiful stuff! I do have the odd burst of enthusiasm for it though!
Give me some love and follow me on Bloglovin'!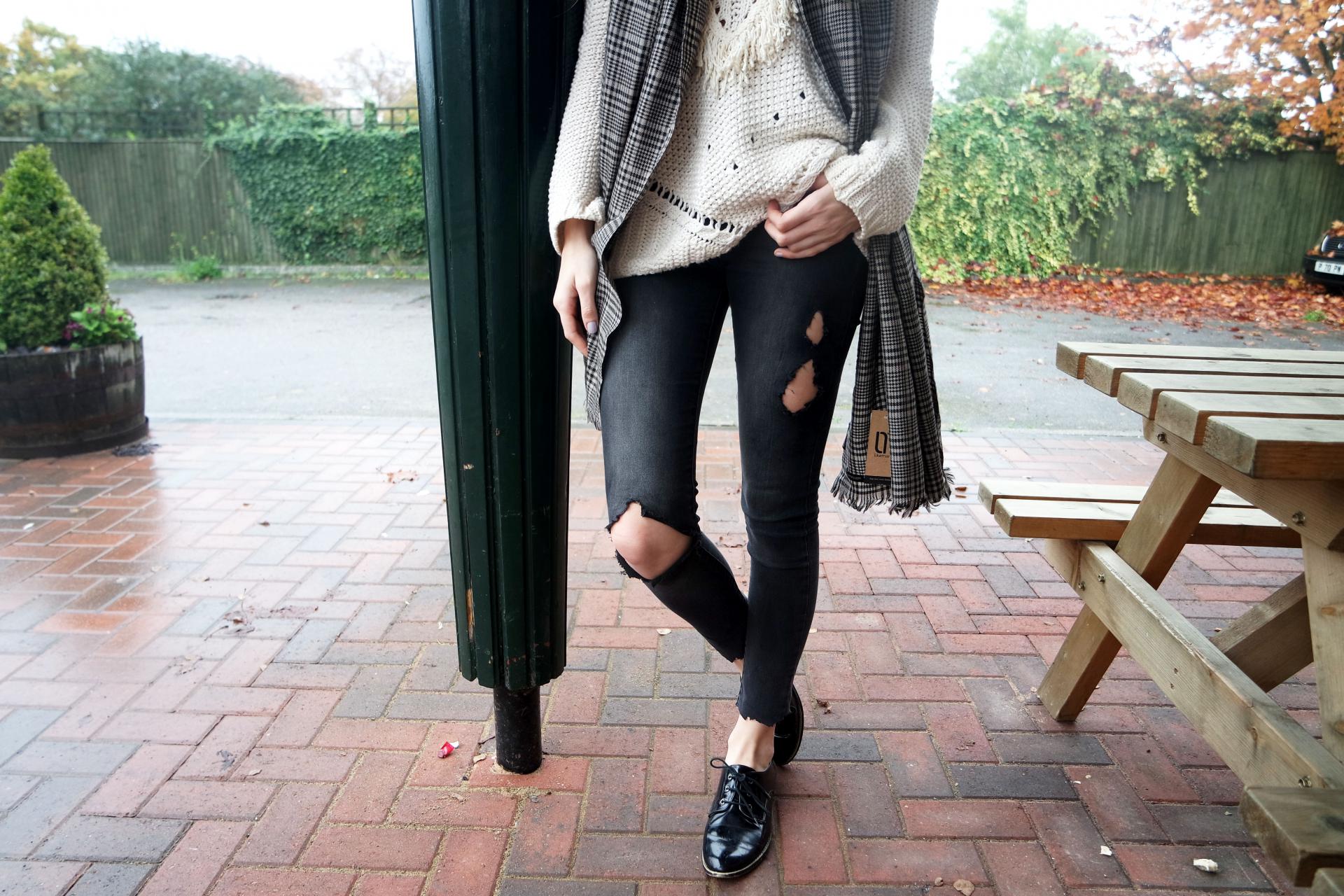 Jumper : H&M | *Scarf : Like Mary | Brogues : Topshop Old
If you don't fancy yourself as a DIY-er then I've linked some of my favourite distressed jeans all done for you below!