When Jigsaw first contacted me about working together, I thought they'd got the wrong person, I was all . .who, me? I know you should recognise your worth and self value and all that jazz but it was one hell of a wow moment for me!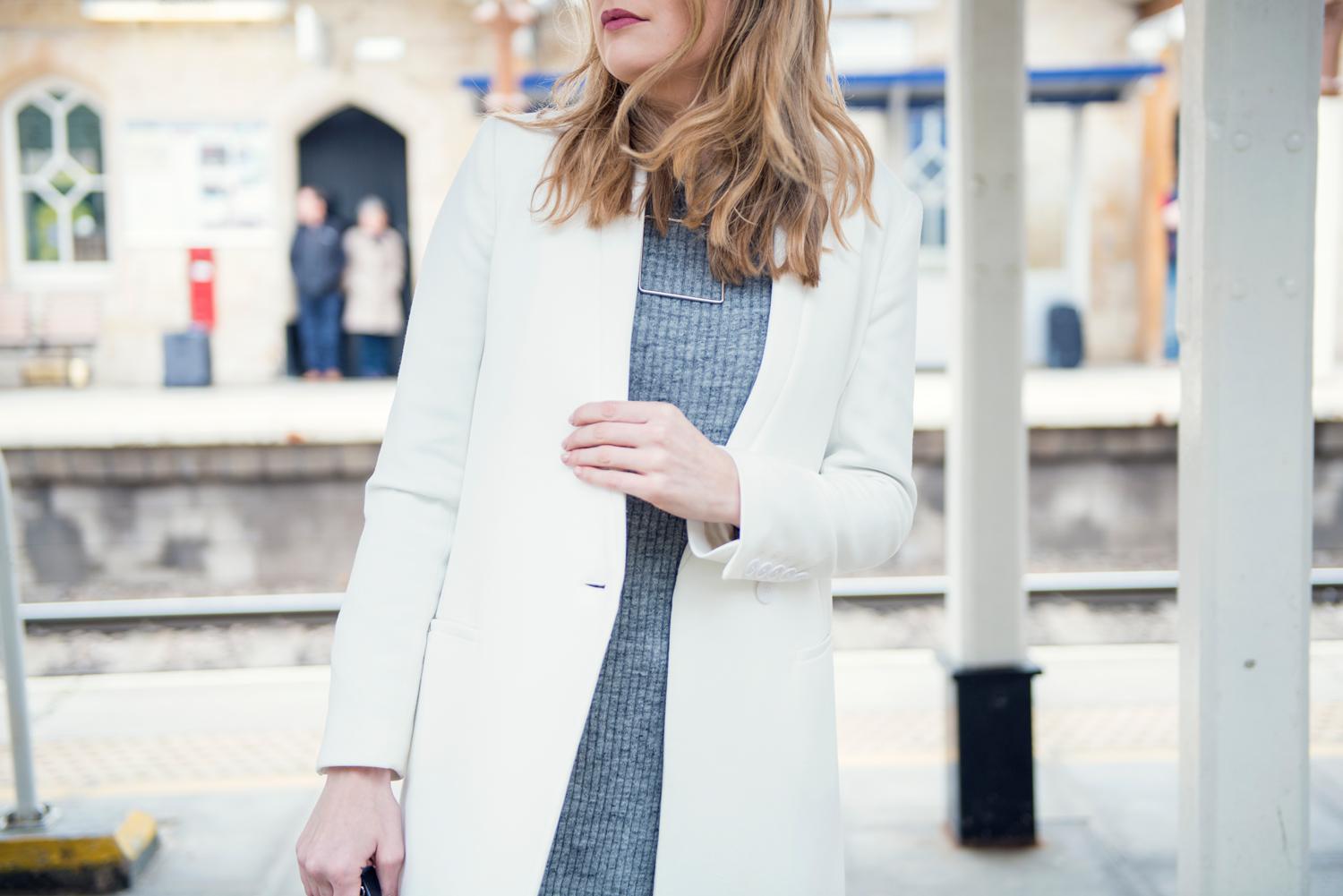 Jigsaw Lived Not Modelled
I love the concept of this new campaign by Jigsaw, showing the clothes in real life situations giving you inspiration and ideas on how the pieces will fit into your everyday life. So the idea, was for me to pick some pieces to mix in with what I already have. This is great because personally, I'm not able to shop in places like this a lot so for me, it's all about picking key hero pieces if you like, that will mix in with what I already have and give my look a certain je'ne sais quoi.
The Statement White Jacket
Me and this jacket had love at first sight, the collar, the colour, someone please tell me what's not to love? On the website it's called a jacket, but I'd say it's more of a coat. The white really brightens up an outfit and adding a certain degree of sophistication. I mean look at me, I'm wearing ripped jeans and I look sophisticated, I bet you didn't think that was possible right?
I kept this look monochrome in true Sinead style with my current favourites, the ripped Asos jeans and my beloved glove shoes!
The Coatigan
Now I've said before about how I'm on the fence about cardigans and coatigans but at the same time, I'm also pretty obsessed with anything oversized. Firstly, I love that this one has pockets, for me, pockets are essential. Secondly, look at those sleeves and the softness guys, even if you just go in store to feel this – please do.
All I'm wearing here is my usually jeans and a t shirt and this knit makes it look like I've made an effort. This is kind of the theme I went for, key pieces that would make looking good effortless! This will be the perfect light layer when it warms up, we've got big plans.
The Collarless Shirt
Shirts are a staple in any womans wardrobe and this one just adds a lovely twist to the norm. I've never had a collarless shirt before but I actually really think it suits me! The flared sleeves are what sold it to me, 110%.
I'd wear this sort of outfit if I had to go to London for meetings, something I can feel smart-ish in but still be comfortable. For me comfort is key, if you don't feel comfortable in what you're wearing you'll have the worst day guaranteed!
I've already decided that come spring/summer I'll be wearing this open as a little jacket.
The Breton Tee
Because you can never have too many t shirts, and you can never have too many stripes. I love the neutral blush colour and I actually only own black and white or blue and white stripes, why is that?
This is such a " I just got up on a Saturday morning and went down to get coffee and go to the market and chucked my coat on over some jeans and a t shirt" look. It's so smart and effortless, and isn't the I just threw this on look something every woman wants to master?!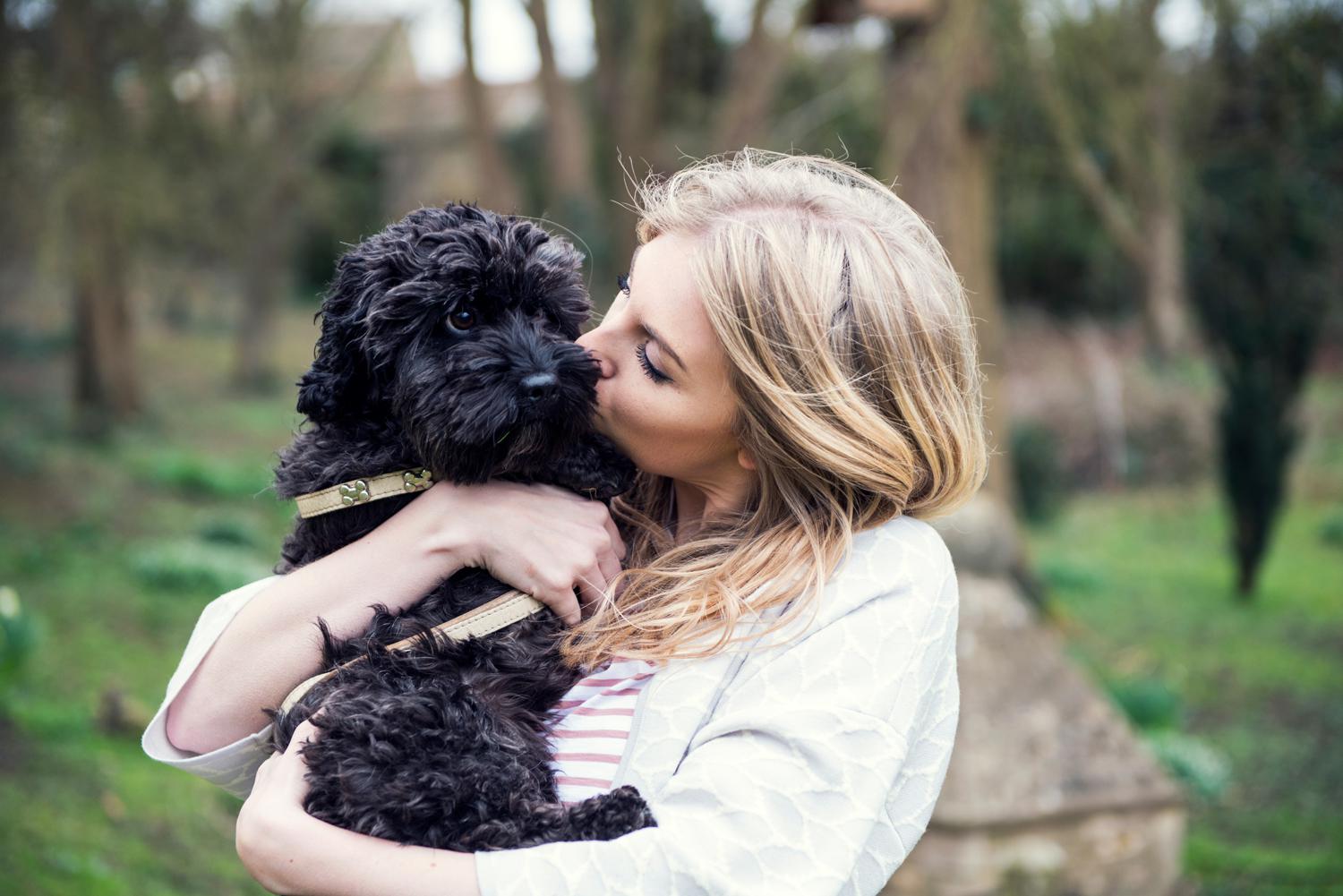 Of course my lifestyle shots wouldn't be my life if they didn't include the love of my life Daisy. If you follow me on snapchat (sineadcrowe) you'll be no stranger to this little one, quite frankly you're probably sick of the sight of her.
*Collarless Jacket : Jigsaw
*Jacquard Coatigan : Jigsaw
*Collarless Shirt : Jigsaw
*Bretton Tee : Jigsaw
Shop the full collection here!
Want to win £1,000 to spend at Jigsaw? find out more here!
Please follow me on Bloglovin'! It's the best way to stay up to date with all of my latest posts don't you know!? You can follow me here!!
All photography by Kirk Schwarz, make sure you check out his website here and his instagram here!