Can we just take a moment to fully appreciate how sassy these heels are? I don't feel truly worthy to show them in all of their sassy glory, however, I love them, they're mine so I rocked them the only way I know how! Jeans and a top, I know, I know what you're thinking, why didn't I dress up for a night out in them? I did!
Honestly guys, I make casual look dressed up. This is a dressed up look for me, I love jeans and heels on a night out and if I'm deadly honest, those nights out don't come round all that often! I may only be 25 and in my prime but I love a good night in or dinner and wine, I'm definitely more about the food and wine than the vodka and clubs!
Anyway. I've gone off on one! I love these wax effect jeans from Topshop, they're perfect for when you want to look a bit dressier but you also want to wear jeans! I've also gone the extra mile with my top (from my Stockholm Mini Haul) and tied a not in it to give my look more shape and a dressier feel. And of course the bag that everyone loves!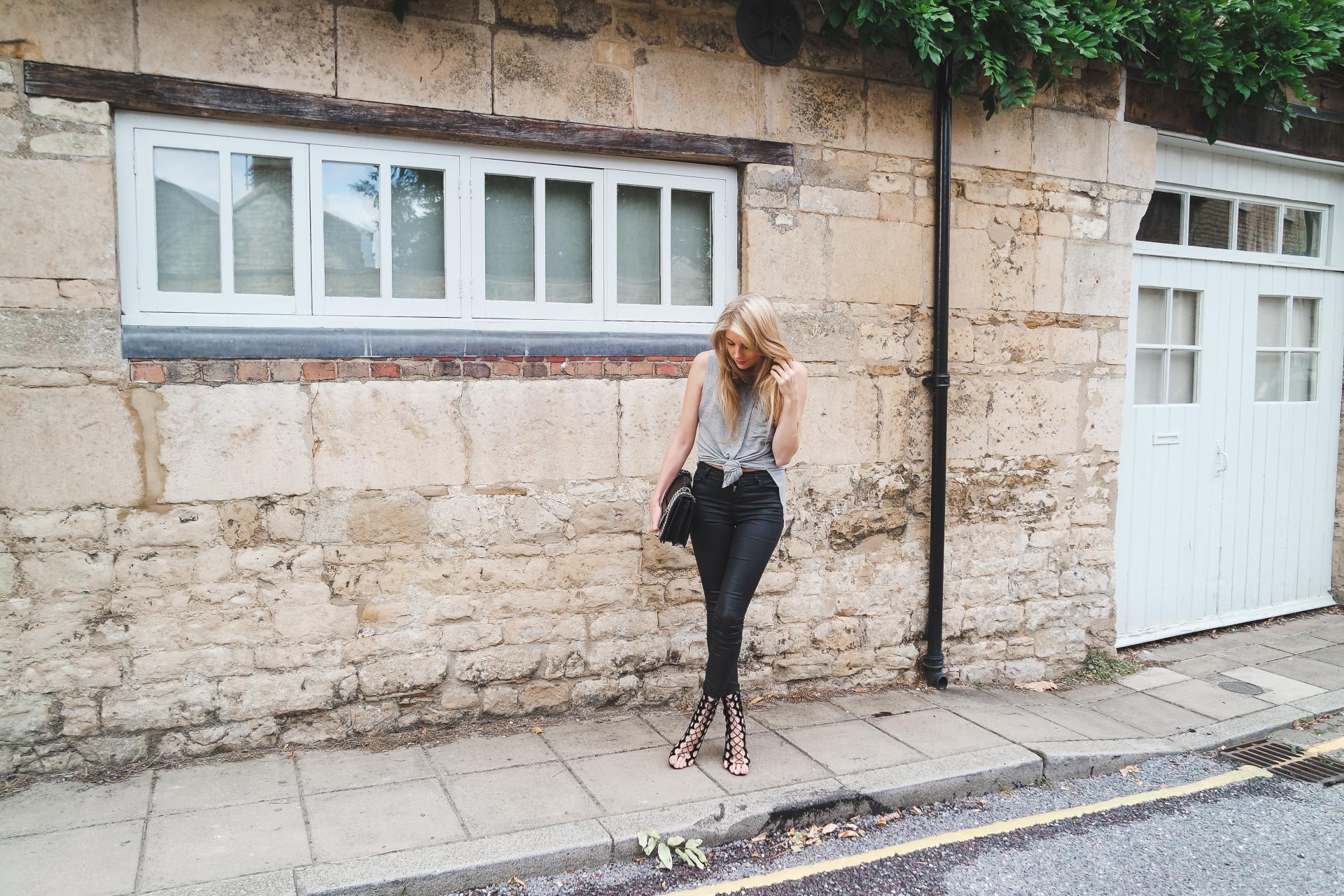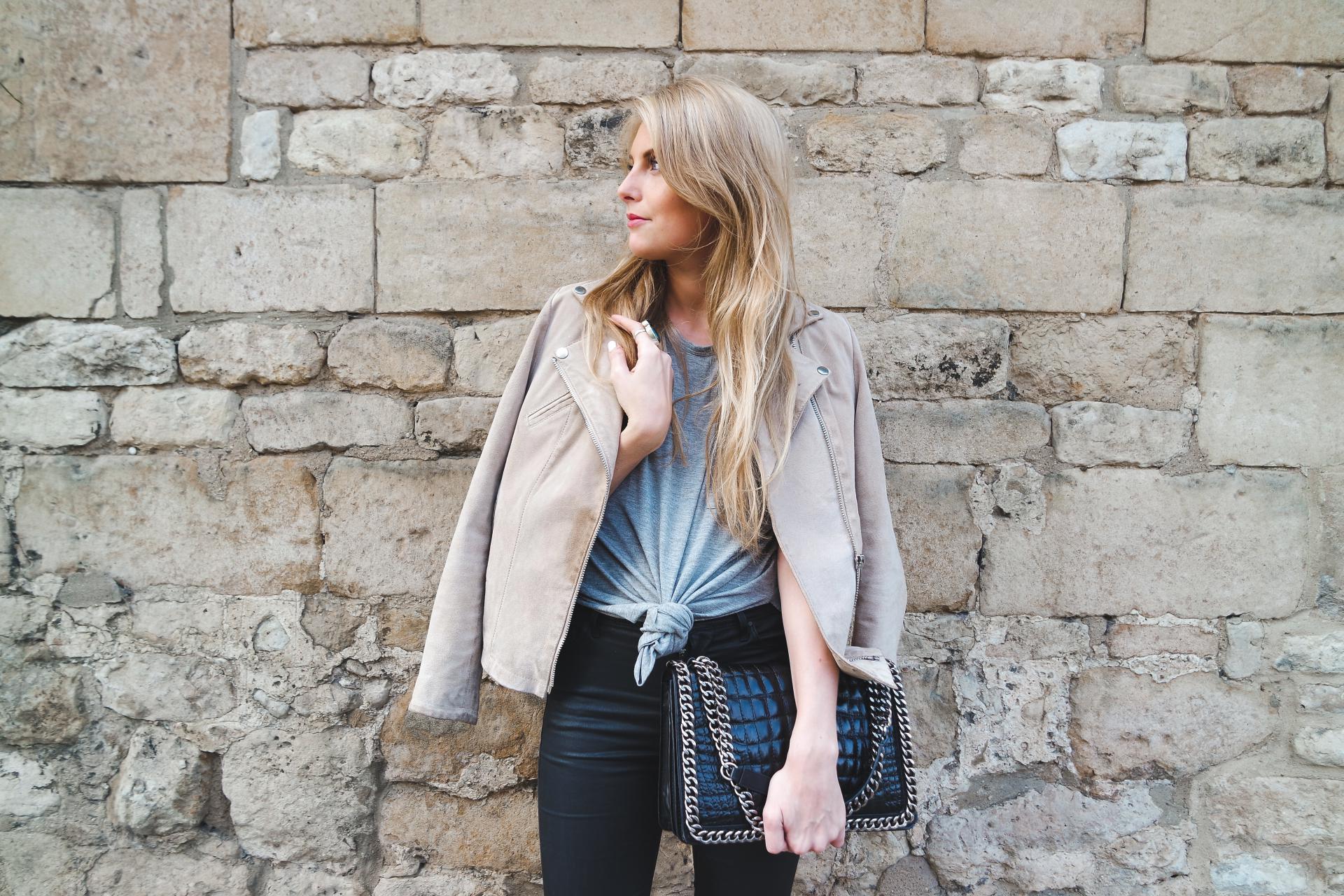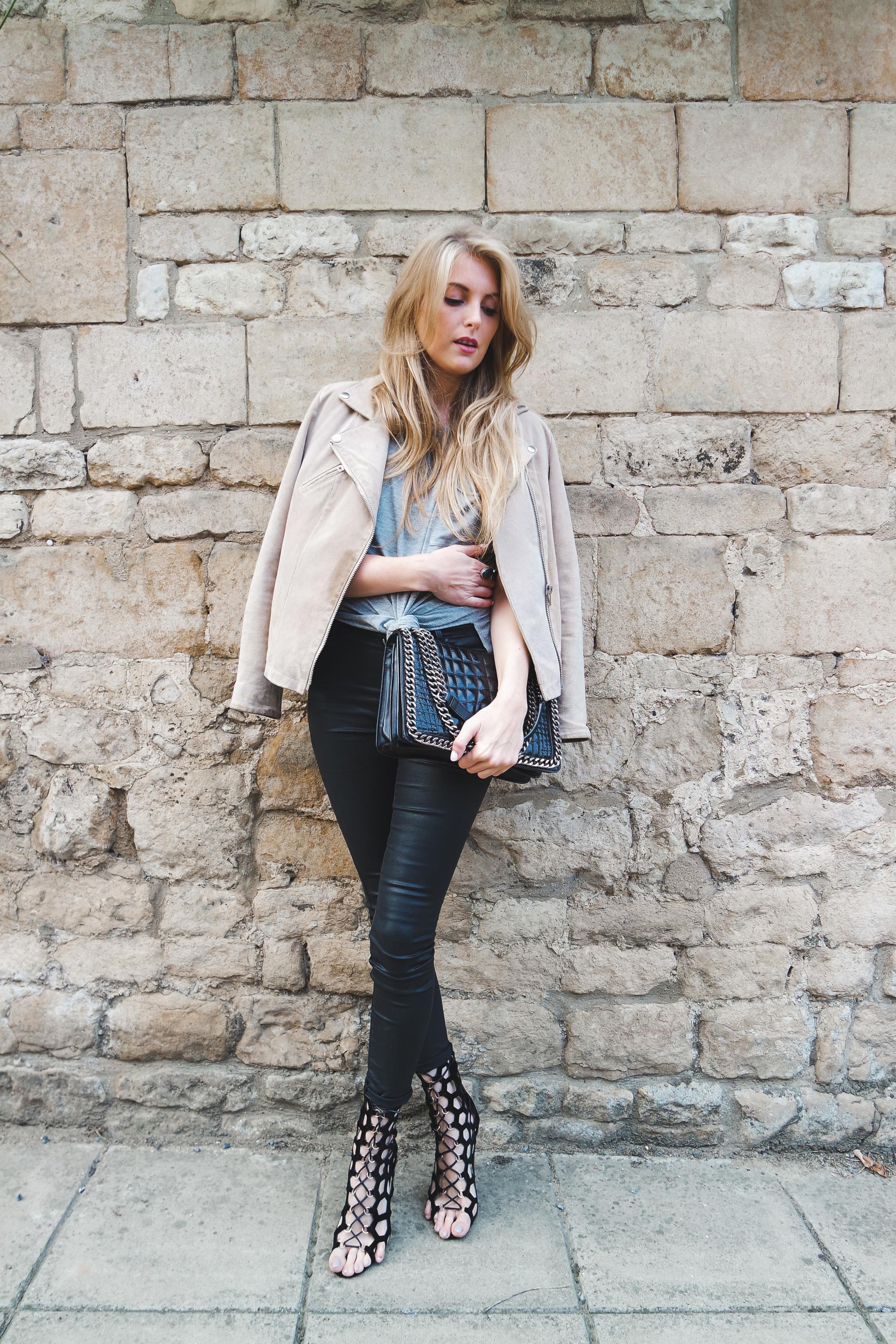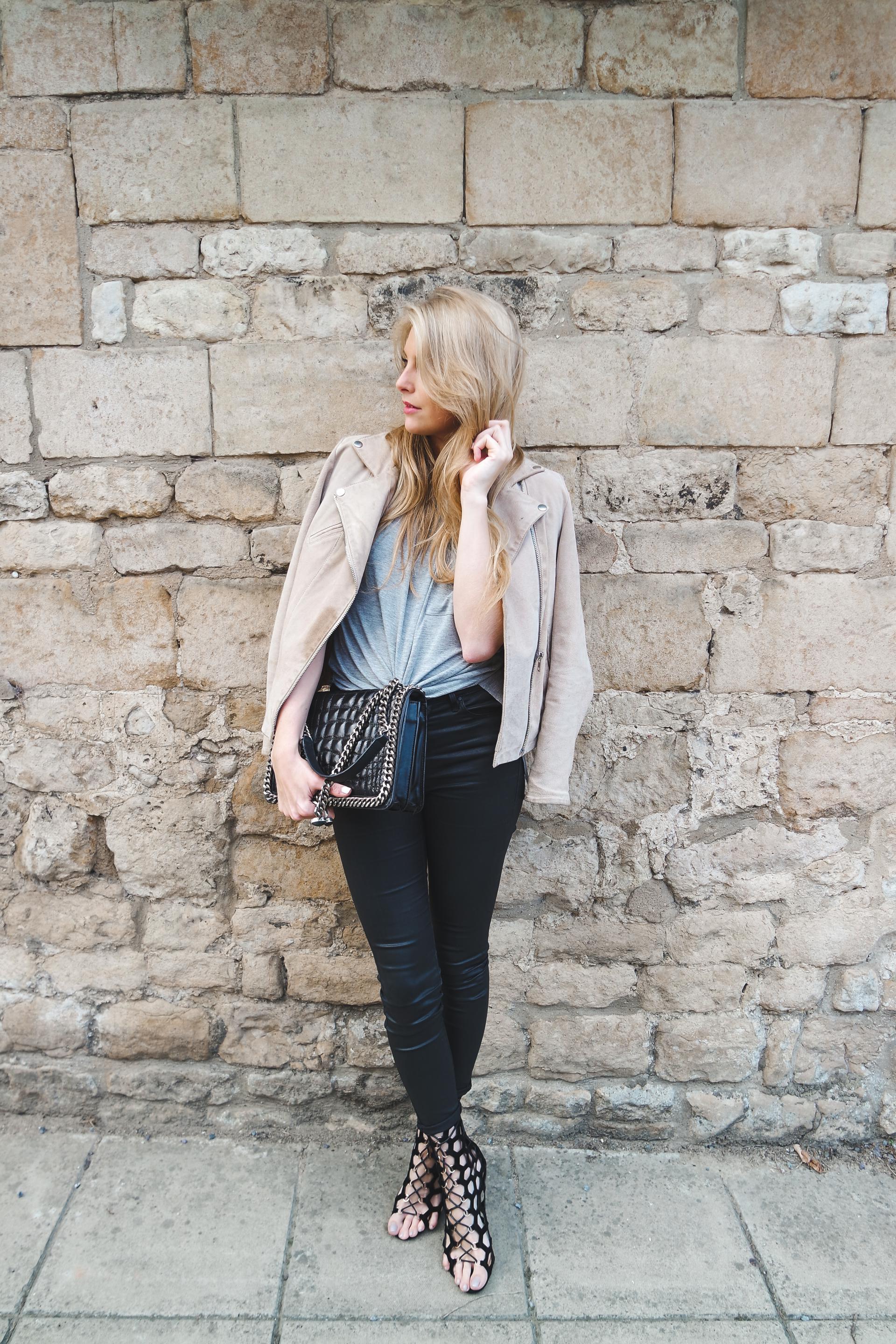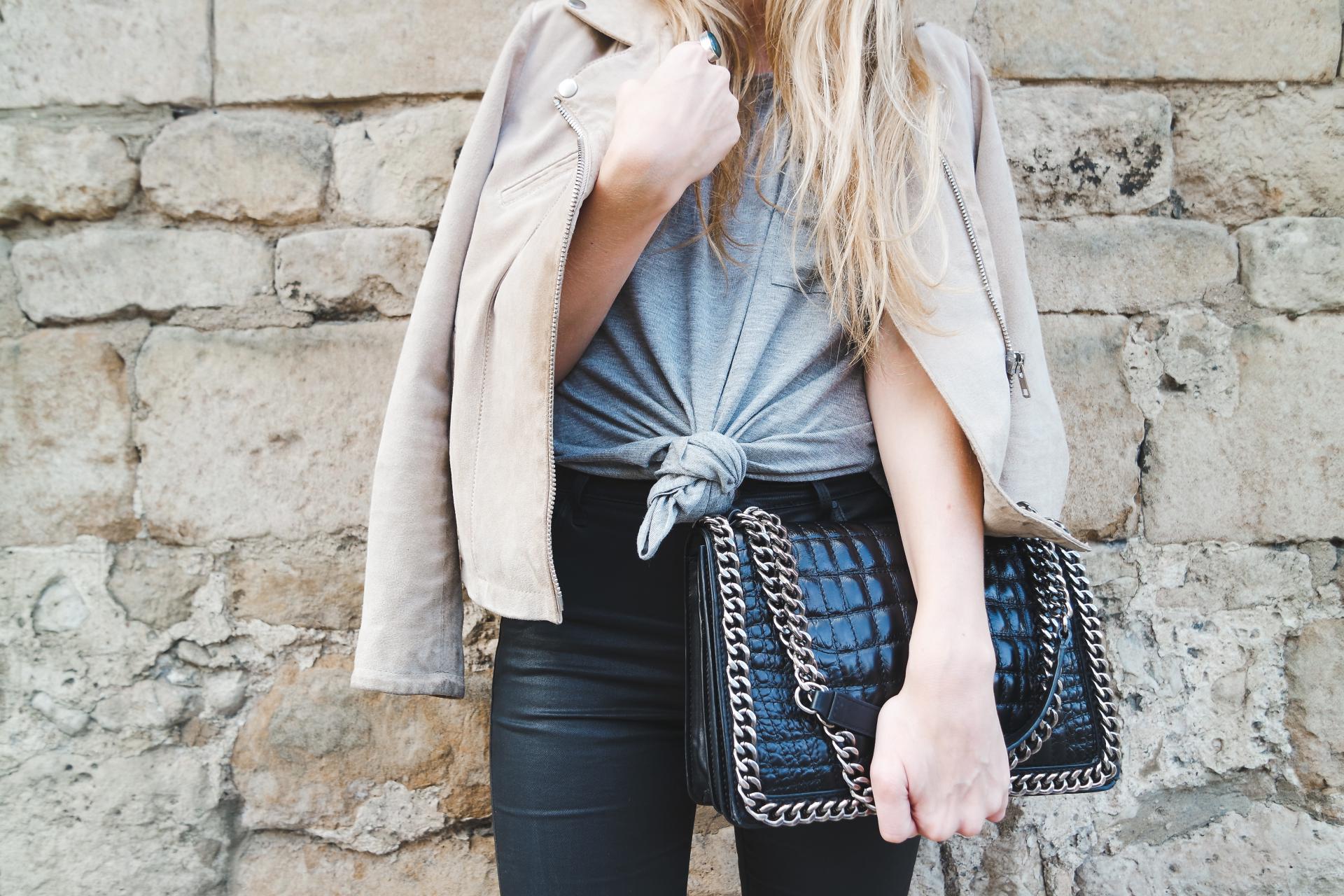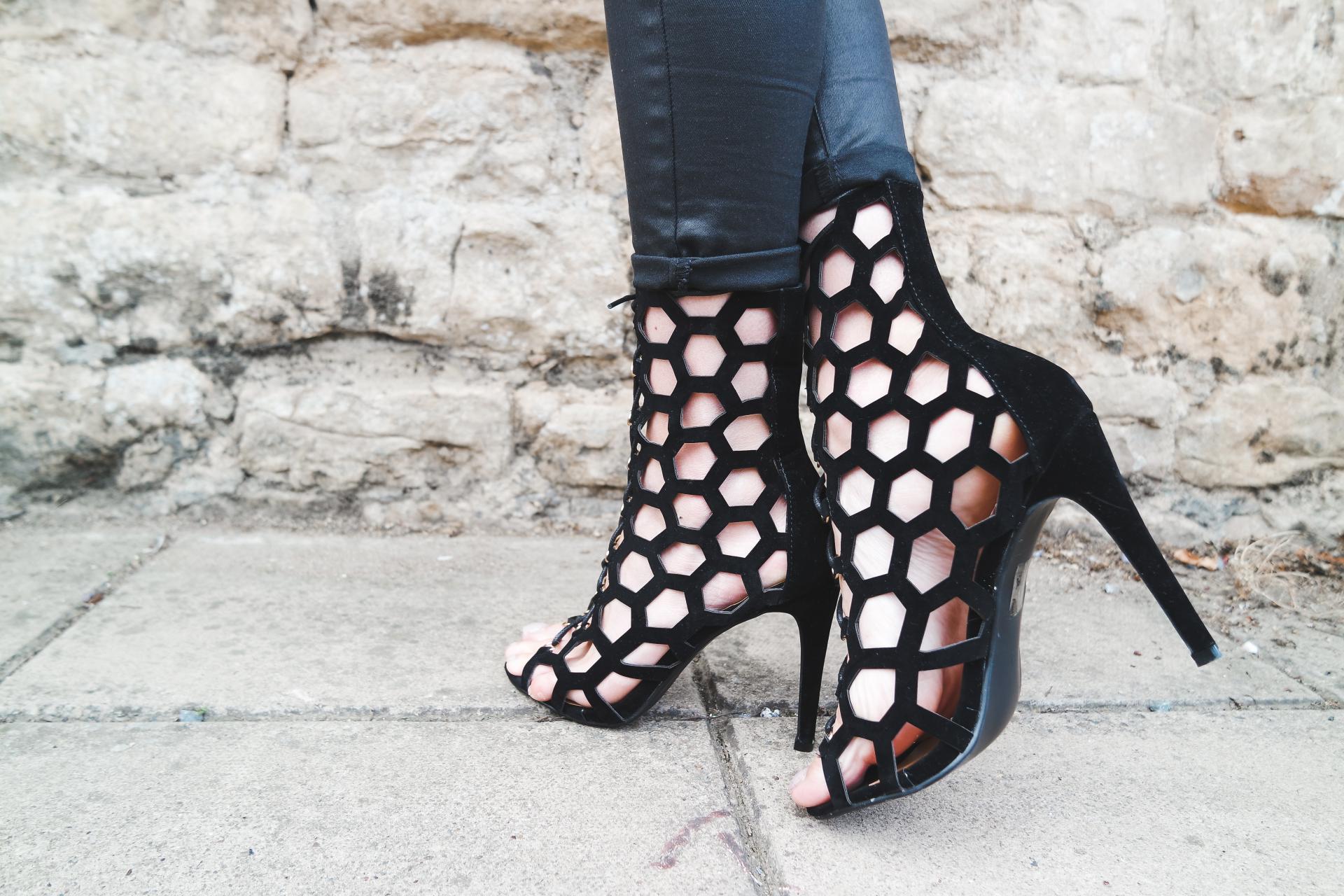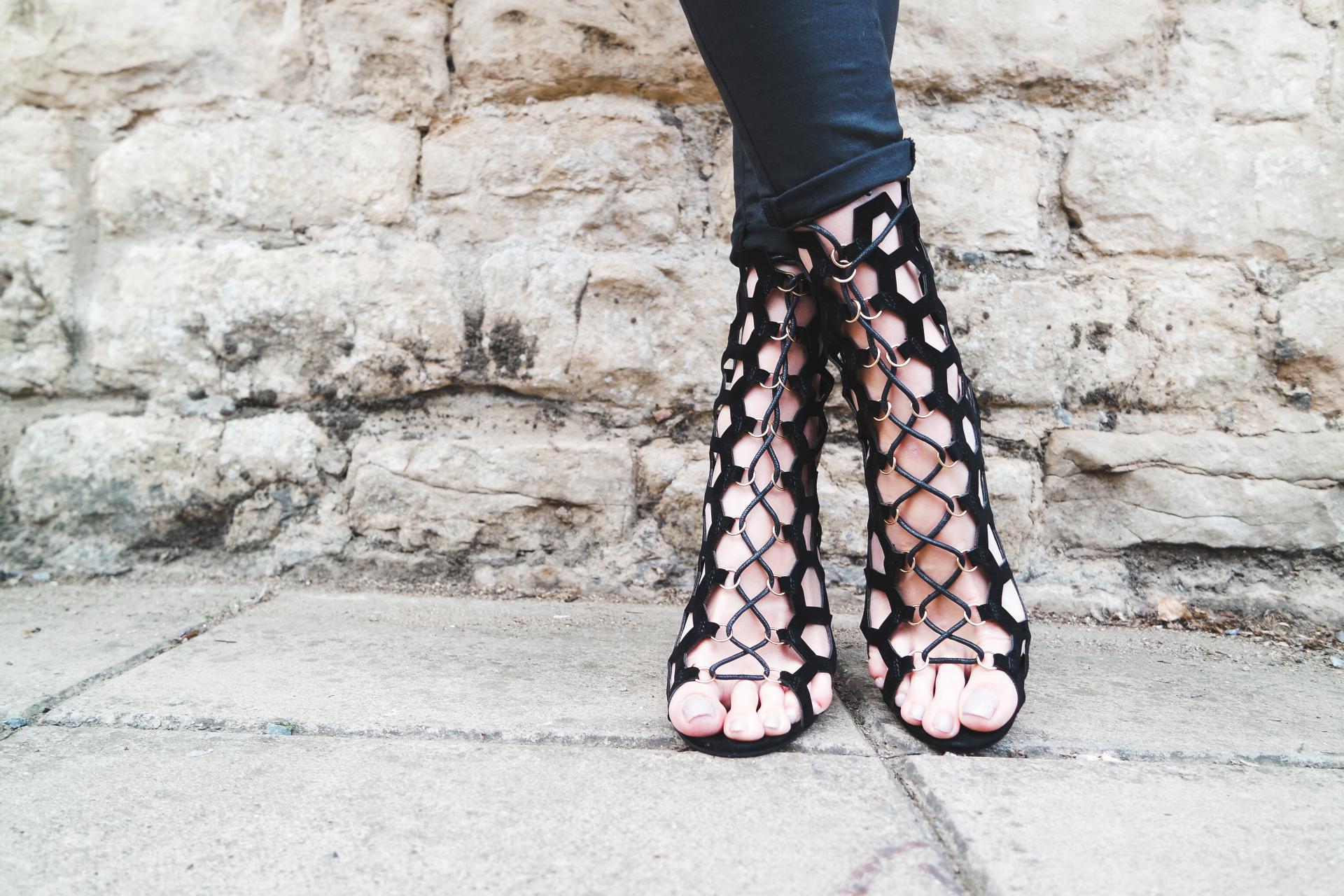 Jacket : Asos | Top : Mango | Jeans : Topshop | *Shoes : SoleWish | Bag : Zara
I'm not sure if these are a boot or a sandal? I mean I'd say open toe boot but there's probably more holes than there is material! They've got a kind of bee-hive esque pattern which I love and I always prefer a pair of boots that come a big higher than my ankle because it's so much more flattering! Sole Wish have definitely hit the sassy nail on the head with this set of killer heels!
The only problem I had with these shoes is my toes. Now I've got toes that are potentially longer than some peoples fingers, and that is not an exaggeration! Unfortunately due to the big holes and the unnatural length of my toes they were out of control!
If you scroll back up to the full length shots you can see them breaking free, I'm pretty sure if I wore these on a night out I'd skin my toes!! I'm so sad to say they're going to have to go back on the shelf until I figure out a way of keeping my toes on a leash! Anyone got any tips I would be very appreciative!!!
How would you dress these up? Do you prefer the laid back look like me?! I'd love to hear your thoughts!