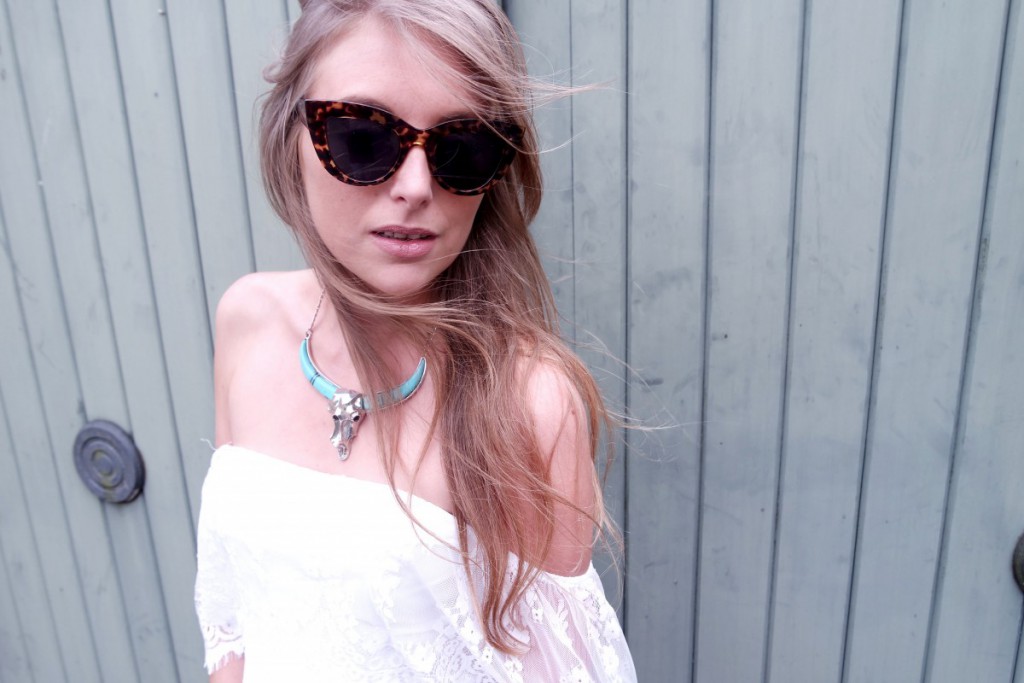 Hi, my names Sinead and I've been a cold shoulder addict for a month. My particular weakness is anything white, crochet or lace. My dirty little secrets out and now I'm free to bare my shoulders to the world!
So when the opportunity to work with Rare London came up, this playsuit was the obvious choice, I mean look at those shoulders, the lace detailing, the scallop edge.. divine. I wish I was going on holiday tomorrow, this little beauty is going to look spectacular on the streets of Rhodes!
It's quite a dressy piece, Rare London generally are known for their amazing dresses and party ready pieces, but as a casual jeans and t shirt kinda gal I decided to style it how I would wear it. It's definitely a versatile piece, I'd wear it with heels on a girls night out but I'd also wear it how I've styled it here on holiday or to go for lunch!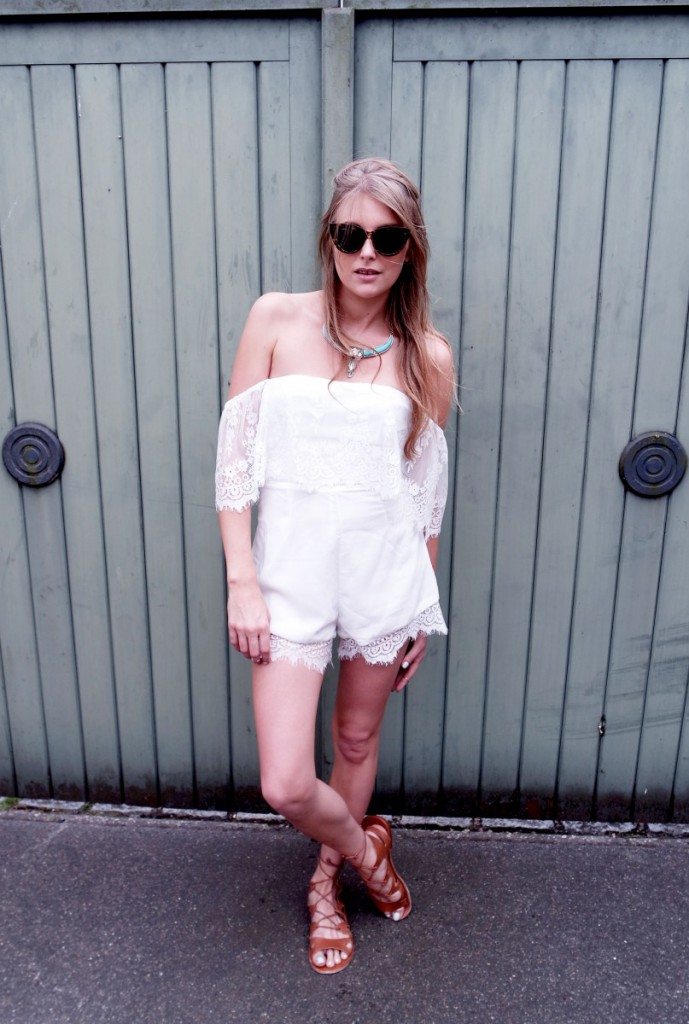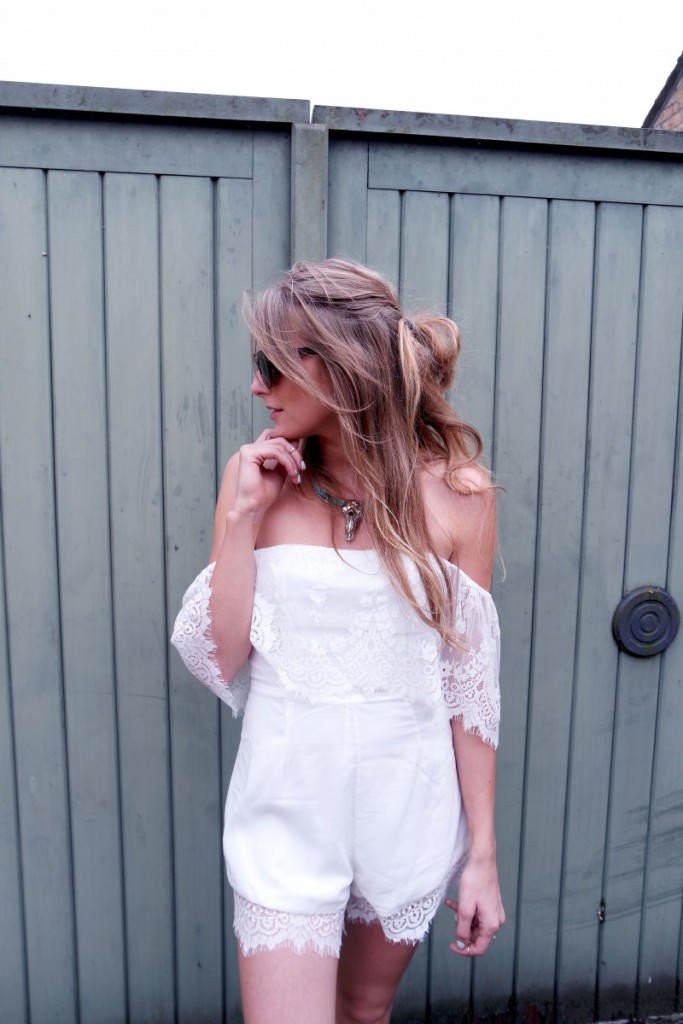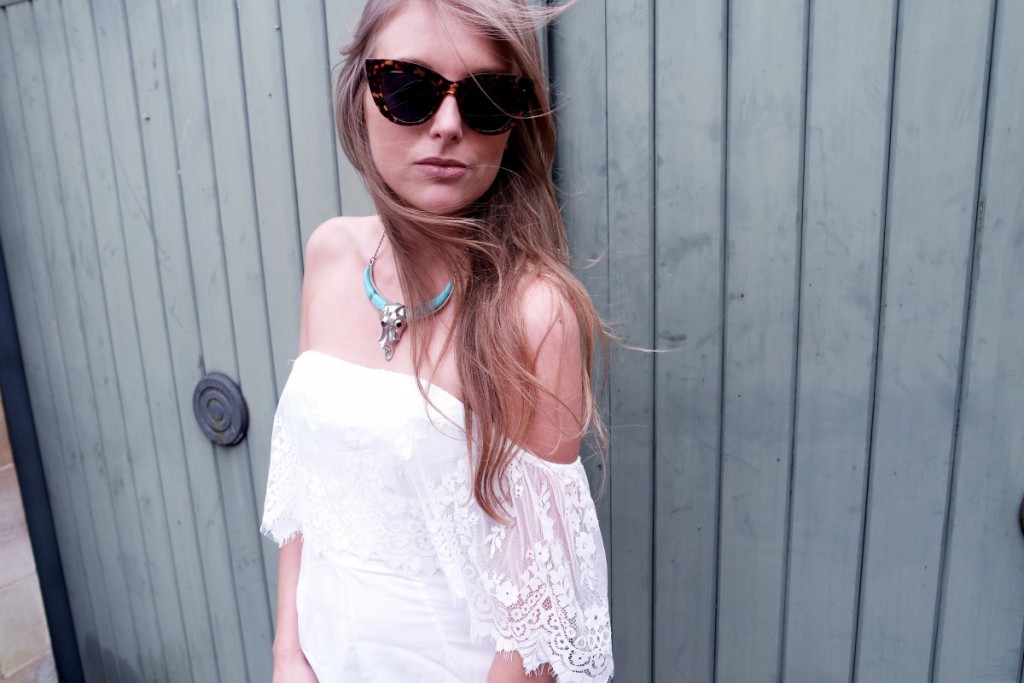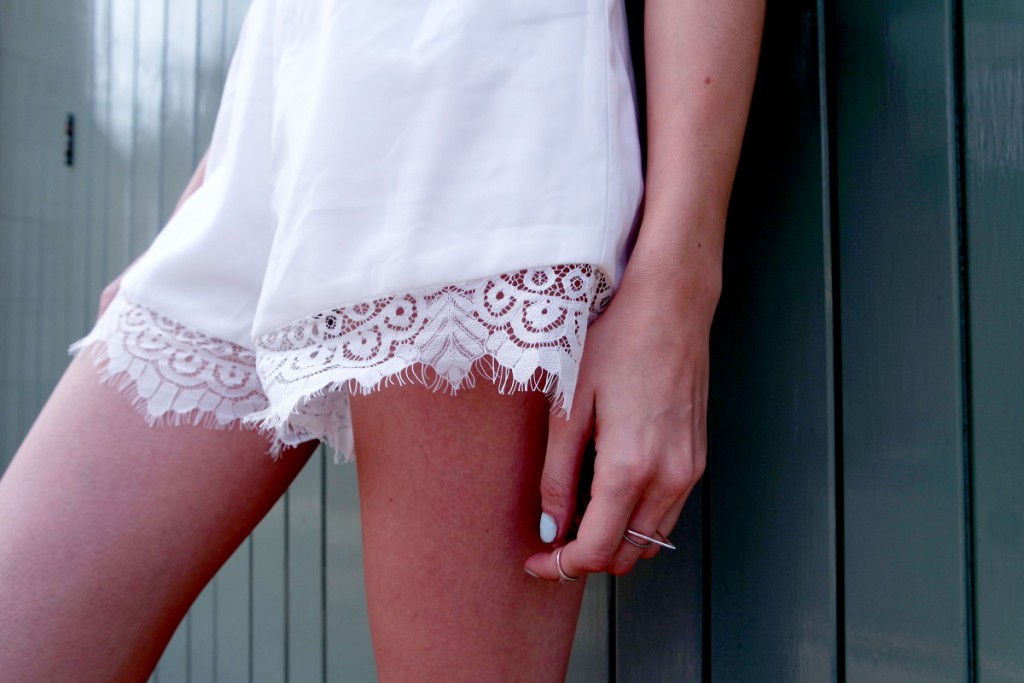 You can get my playsuit here, or view the whole Rare London collection here!