From one lazy girl to another – just assuming cos you're here reading this – but let's face it anyone would like to look good with minimal effort, wouldn't they? I bring to you the lazy girls guide to getting dressed. basically, being comfy and not trying hard yet still achieving that I just threw this on look after actually just throwing it on.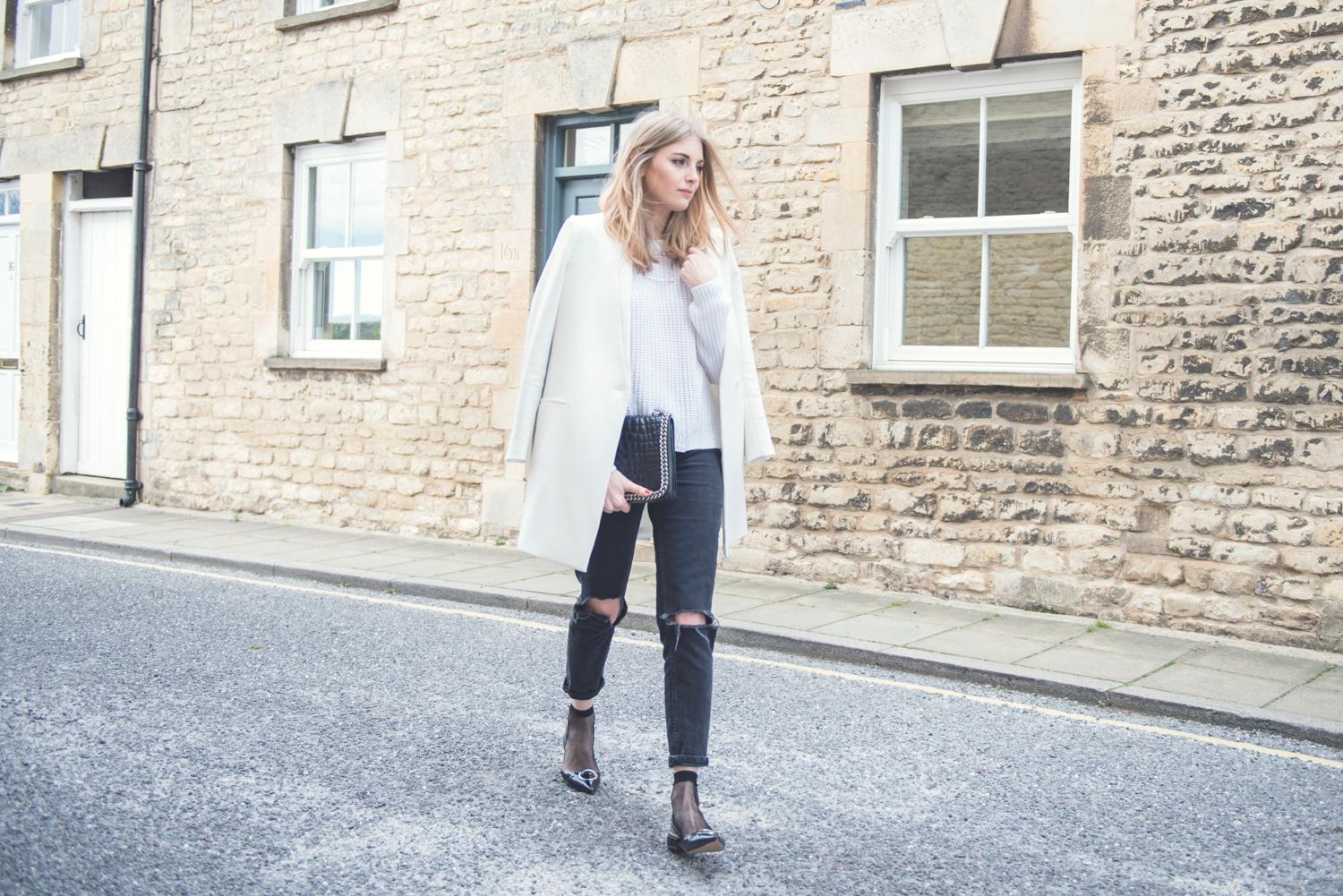 Shop The Post
Shop my look by clicking on the images below!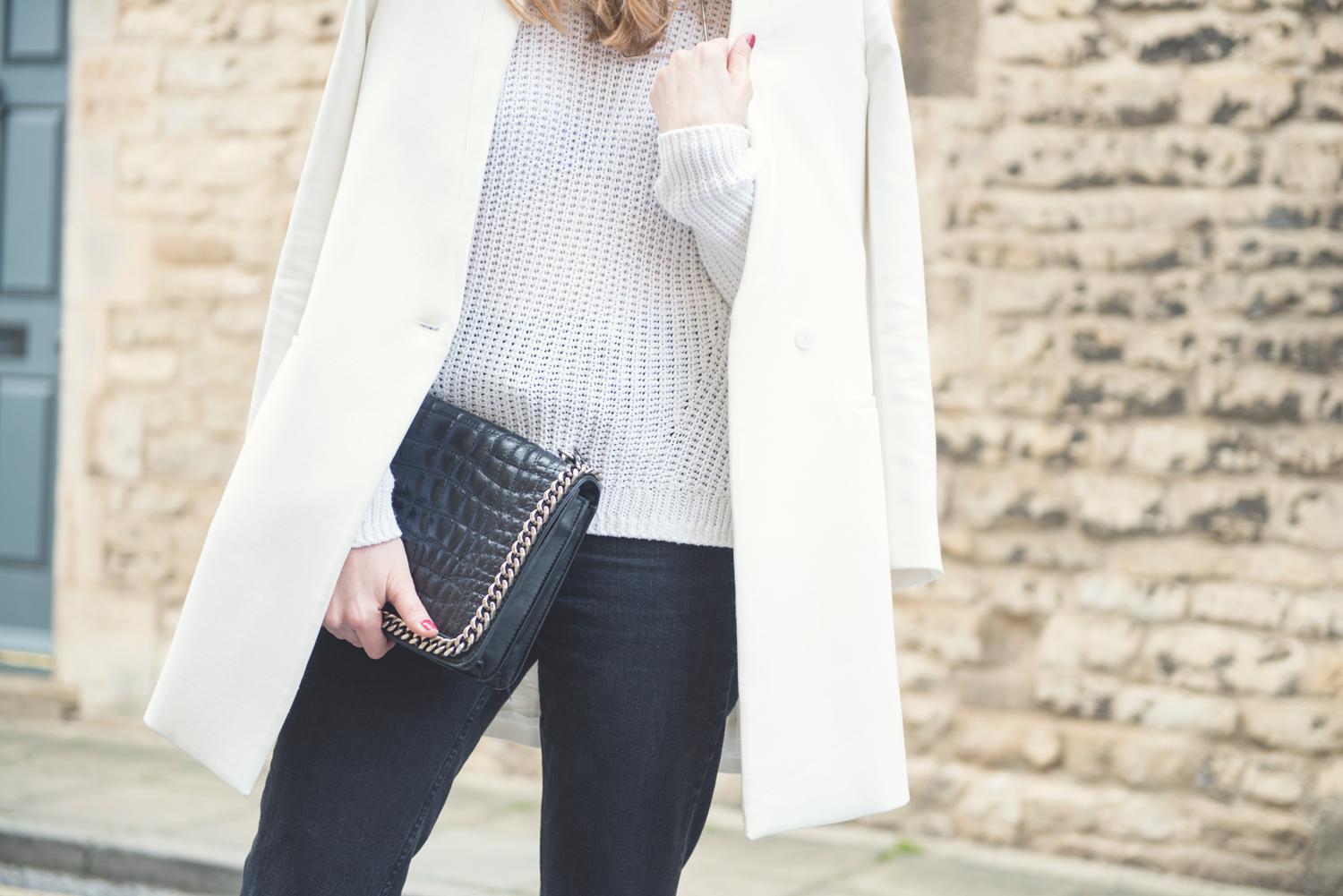 Lazy Girls Guide To Looking Good
You probably noticed from my enthusiasm for the pyjama trend that whilst I do like to look good, I am not one to agree with the phrase it hurts to look this good because no. Unless were talking about shoes, in which case it's a whole different ball game.
Comfortable clothes are a must, I always feel more confident when I'm comfortable in what I'm wearing and have you never heard of the phrase you're never fully dressed without a smile?
Choose a Statement Piece
For me, it's this white Jigsaw jacket I've been living in. The collarless, tailored style finishes off any look and looks like I've made an effort. Even if in reality I'm wearing baggy ripped jeans and an old jumper, oh wait. . I am.
I think the fact that it's white is what makes it more of a statement piece but anything tailored is great – never thought I'd be one to say that.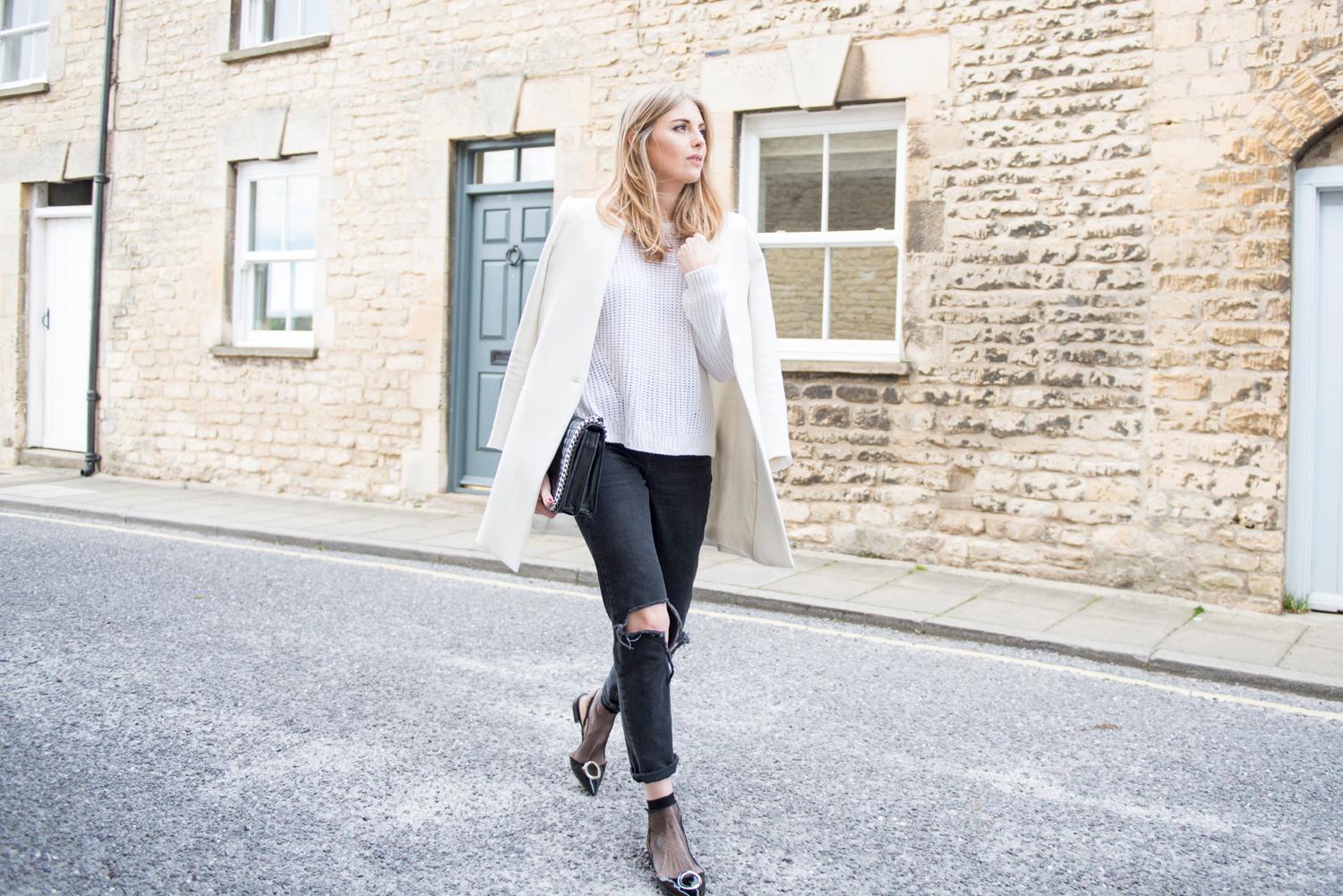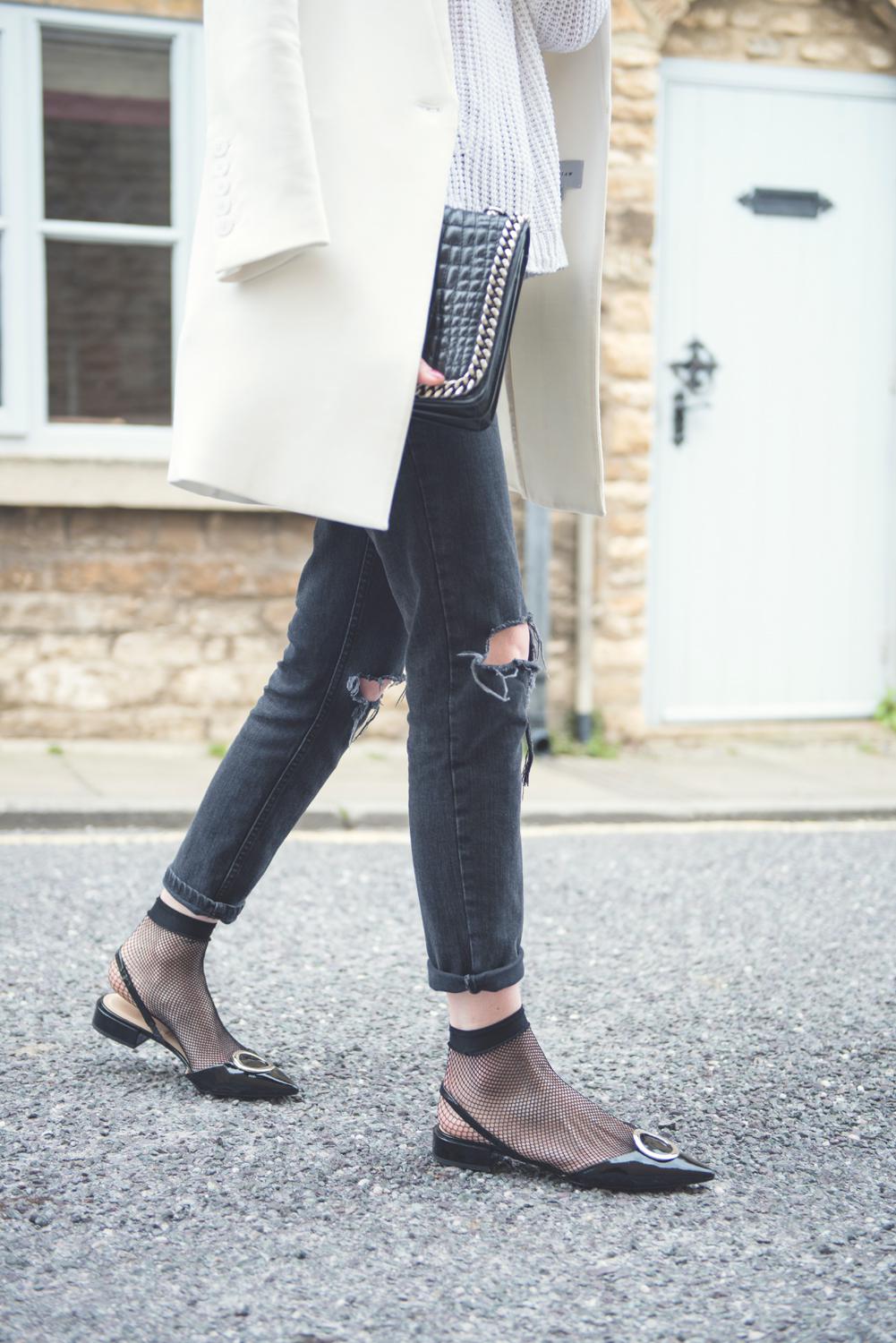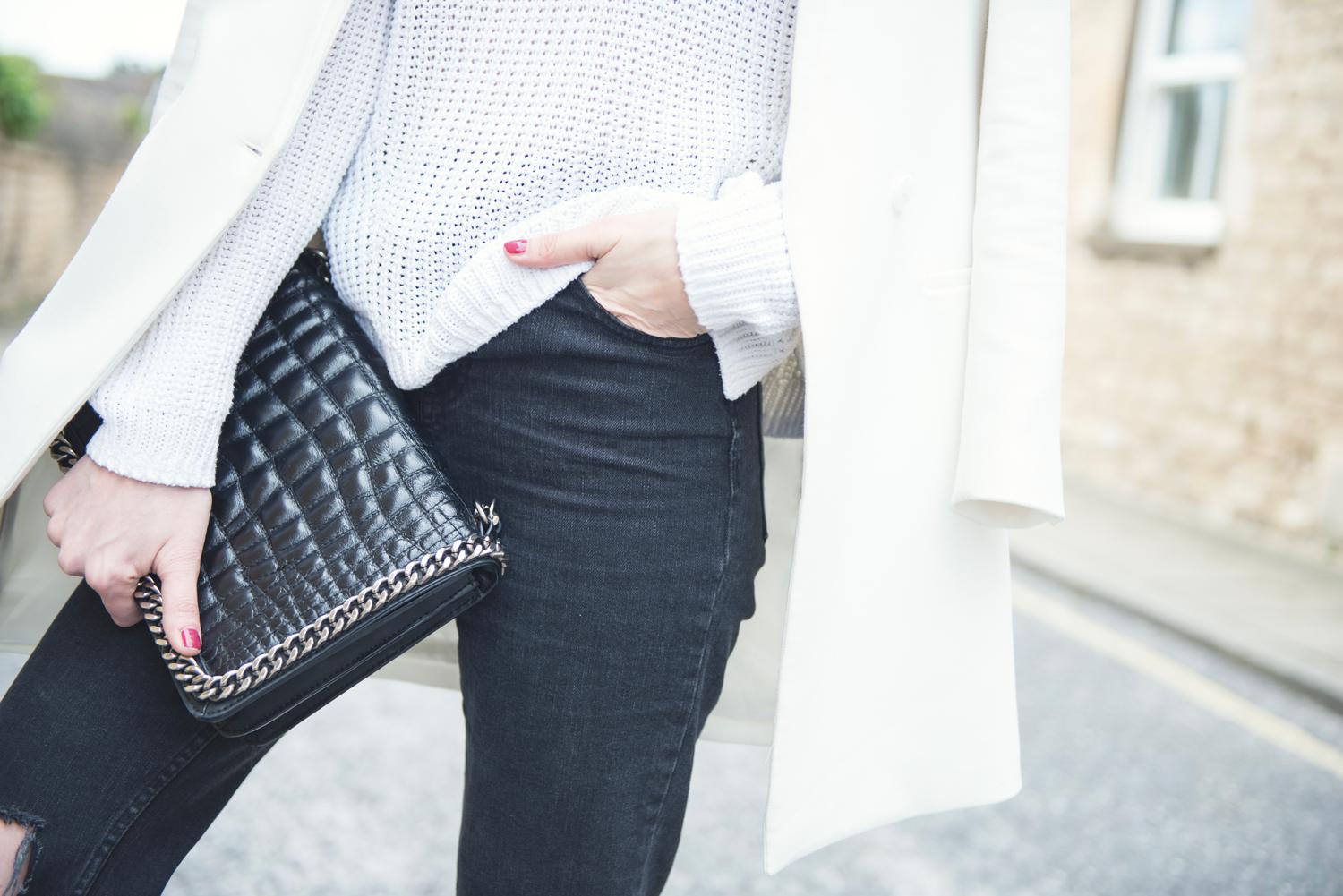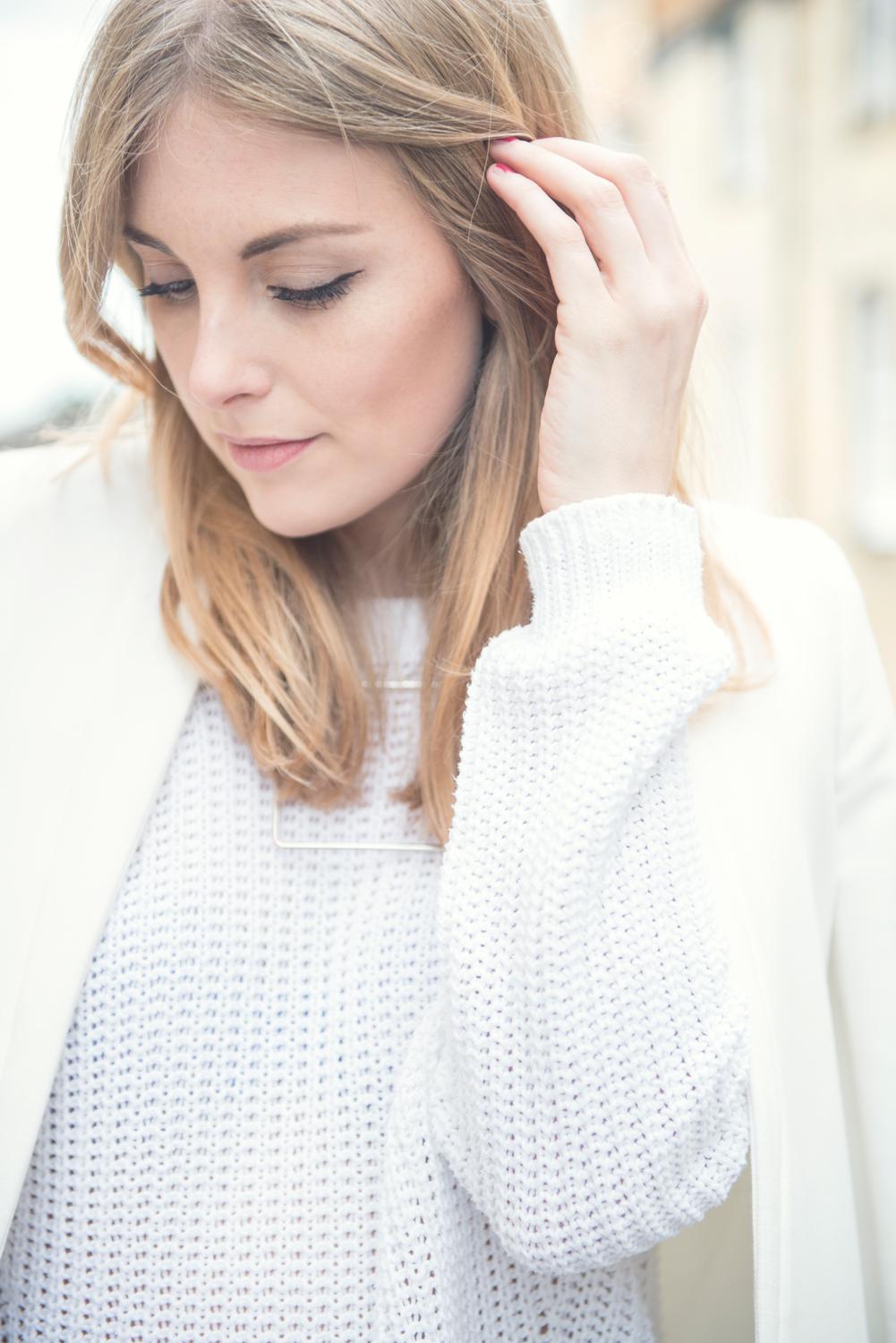 Accessorize
Accessories are key in my lazy girls guide for when you want to jazz up your jeans and jumper, I've added some fishnet socks with my Zara shoes (more on those shortly) and my trusty Zara bag which is still my favourite and will continue to be until I get my hands on a Gucci. Some think it's a little over priced at £90 but to me it's worth every penny – I'm down to about 1p per wear. If you did want to get something similar for a little cheaper, Mango do this incredible copy for just £39.99.
So those Zara shoes are beautiful, I'll give them that. . but let's just take a moment to refer to my previous note about painful fashion. They cripple my feet. I'm currently wearing only trainers from pulling my foot muscle trying to keep them on, did I mention the slingback is too long for the shoe? the only way to keep them on is by clenching your toes and making a blister plaster wall underneath the strap. Not quite the look I was going for. I still wear them though, because fashion.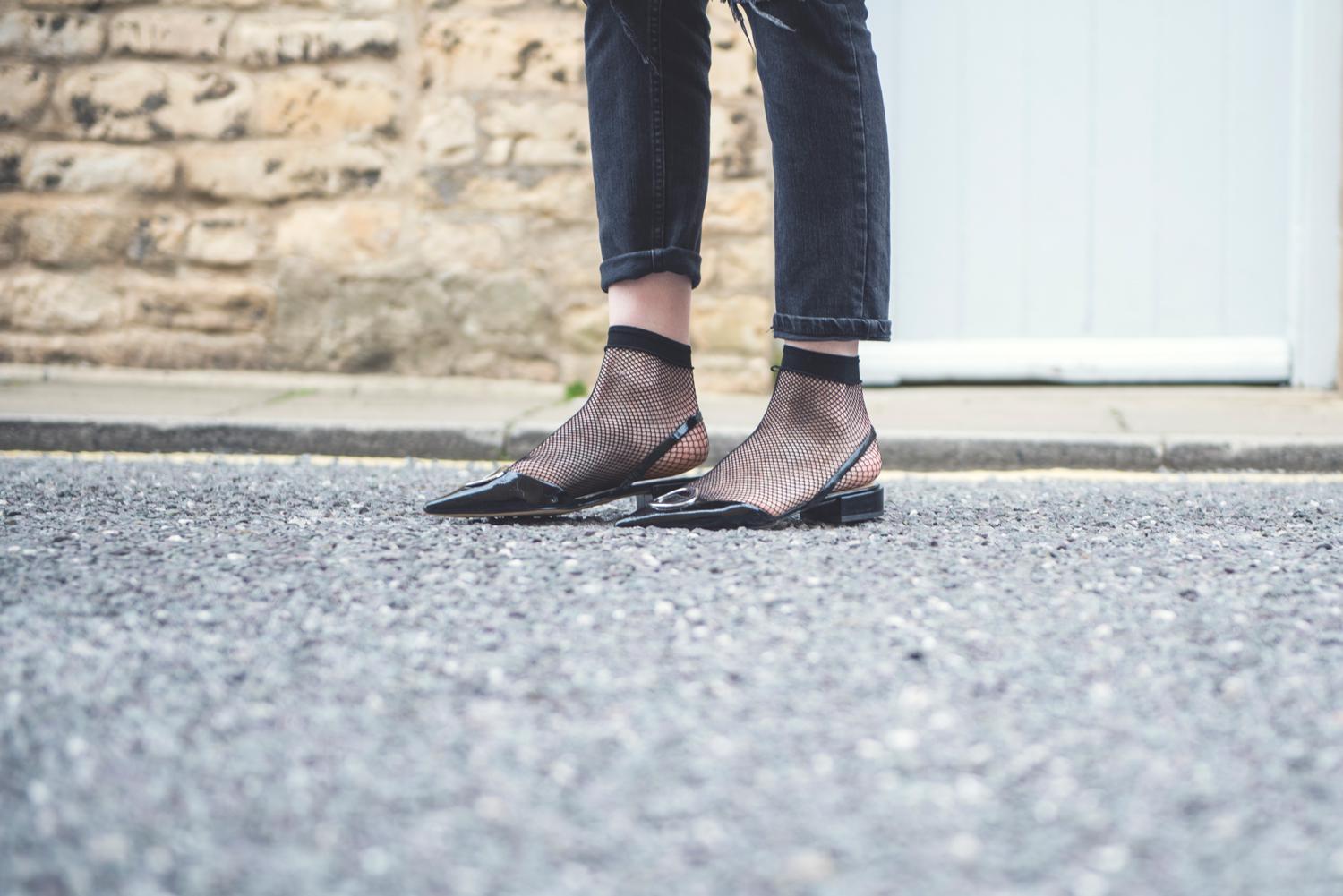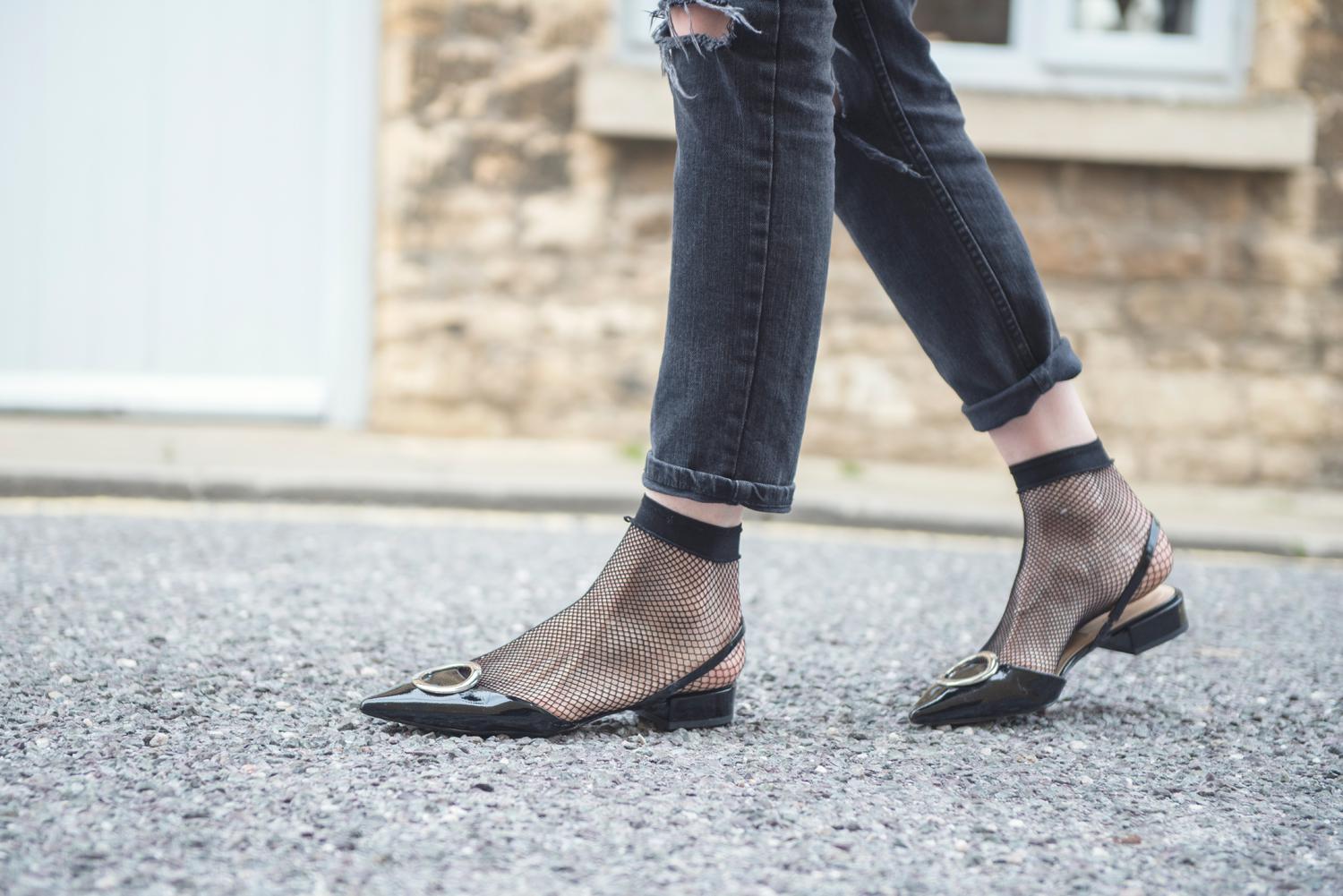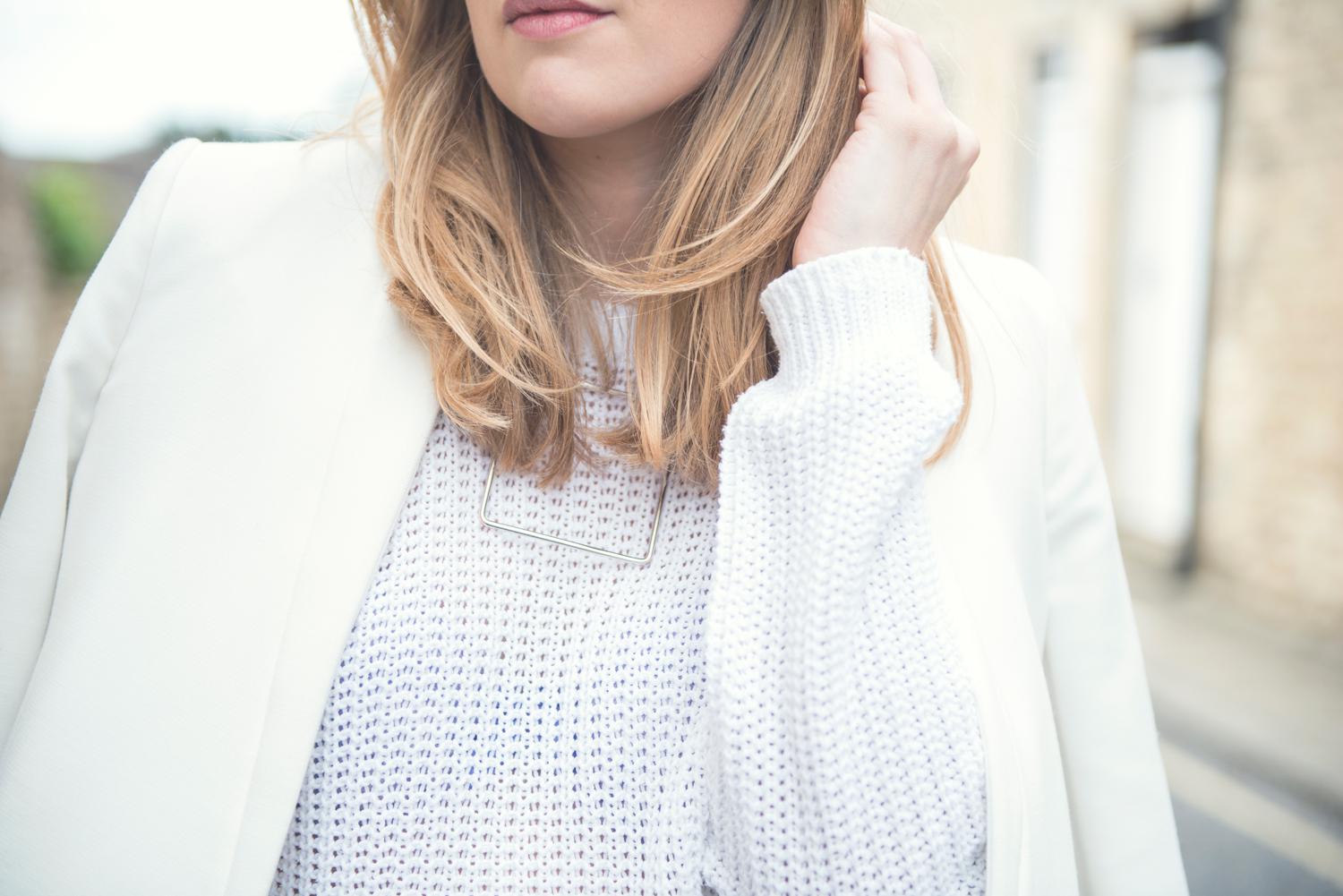 *Jacket : Jigsaw
Jumper : H&M Old
Jeans : Asos
Shoes : Zara
Bag : Zara
Socks : Asos

Be a doll and follow me on Bloglovin', it's the best way to stay up to date with all of my posts don't you know!? I would love it if you also subscribe to my youtube channel and don't forget to share this post with any fellow lazy girls!!!