Pyjamas are a thing, it's official. I've jumped on to the pyjamas bandwagon with this double breasted beauty and now I can't get enough. I mean, if wearing your pyjamas in the day isn't multifunctional then I don't know what is.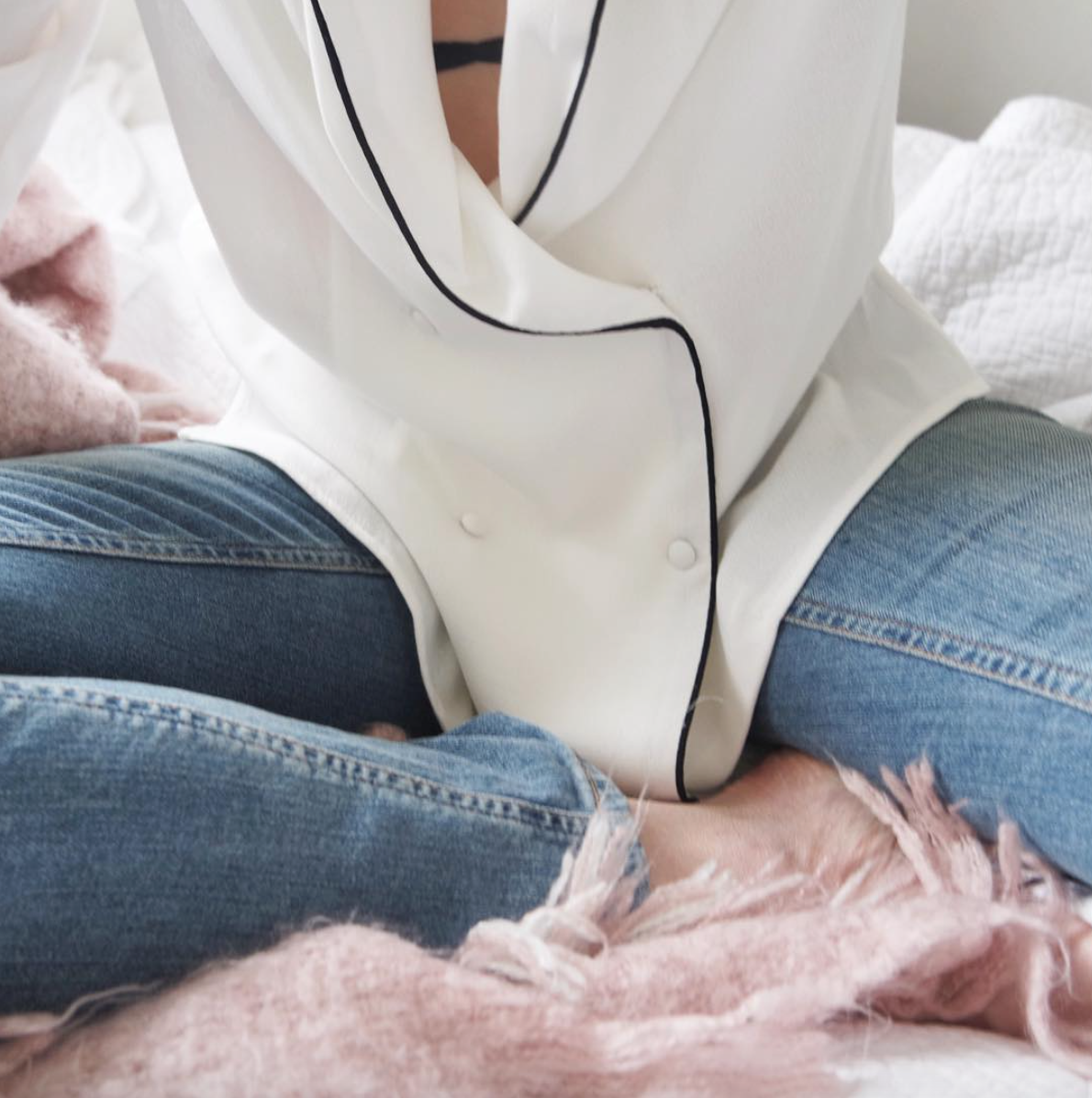 Good old pinterest has provided me with some swoon worthy street style and of course, any excuse to write a shopping list . . . here's some of my favourite looks . .
Pyjama Trends
I've noticed a few trends within the pyjamas trend, the monochrome piped style, though I'm pretty sure piping is essential to rocking this trend. All things pink and blush and of course the full on head to toe, no messing pyjamas look.
I've linked each product on the little plus signs so if you click on them you'll be taken to the site orrrr I've linked them underneath!
Monochrome
Pink
Head to Toe
Shop My Favourite Pyjamas
I've linked all of my favourite pyjama style pieces below, just click and scroll to shop! I honestly feel like I want this trend to stay forever, it's the ultimate in comfort!