I'm not sure if what I'm talking about is actually a choker, I guess a choker's just a tight necklace of some kind so yes, yes it is! I never really saw myself as a chocker lover and when the trend came out I have to say I put it down to a trend for teenage girls and thought nothing more of it.
The constant girl crush that is Danielle Bernstein has brought it back to my attention recently through the gift that is instagram and I have to say, I'm liking it. Maybe it's just the way she wears it, maybe it's just the way she wears anything? Firstly, I love the choker from Rumi Neely's brand AREYOUAMI and I'm pretty sure thats the one I've got my heart set on, but I also love the velvet ones. Either way my favourites are definitely the ones that tie in a bow – it makes it less harsh and they also look great layered a la Danielle Bernstein.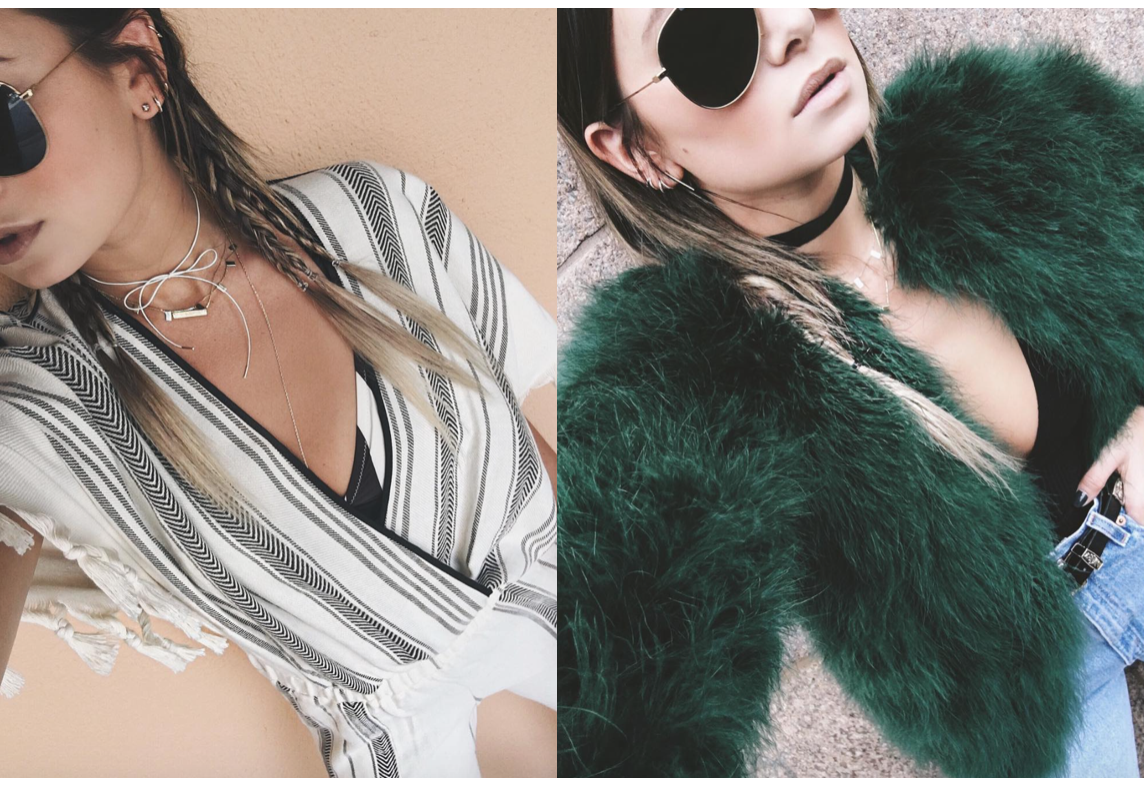 Photos taken from Danielle Bernstein's Instagram Account 'weworewhat'
I've linked some of my favourites below that I would buy if I had the money, however money is becoming an issue since I've booked travelling and then my car insurance decided to come out the week I didn't get paid so I'm contemplating a homemade one. I mean how hard could it be? If a ribbon would work then I may be able to steal some from my sisters workshop whilst she's sleeping (unless she's reading this) if not, leather from a haberdashery shop? Watch this space!
Don't forget to follow me on Bloglovin' to make sure you never miss a post! And of course if I do find a DIY alternative I will share it with you guys!