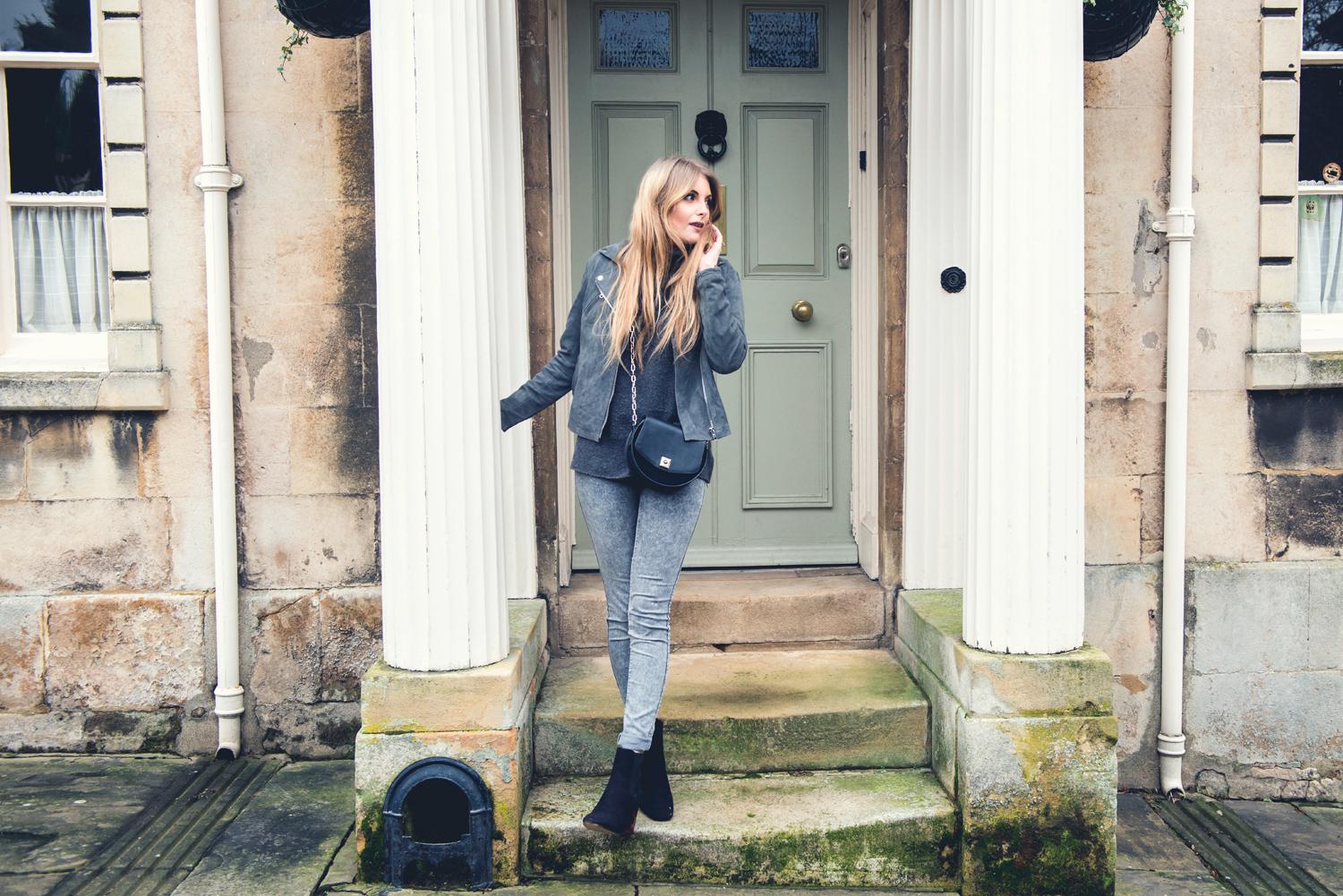 *Jacket : Your Shores// Jumper : Zara (sold out) // Jeans : H&M // Boots : Public Desire // Bag : Zara
Suede Lovin'
I thought today would be a great day to share the second instalment of my love for leather jackets, and the second jacket that was sent to me by the lovely people over at Your Shores. If you've been following me for a while you'll remember my beige/camel coloured suede jacket (which I still very much love, it's just been side lined a bit for the winter) that is super old and I could never find a link to. Well people, here it is in grey! I was so shocked when I saw it on the site and couldn't resist getting it in another colour to add to my ever growing jacket collection!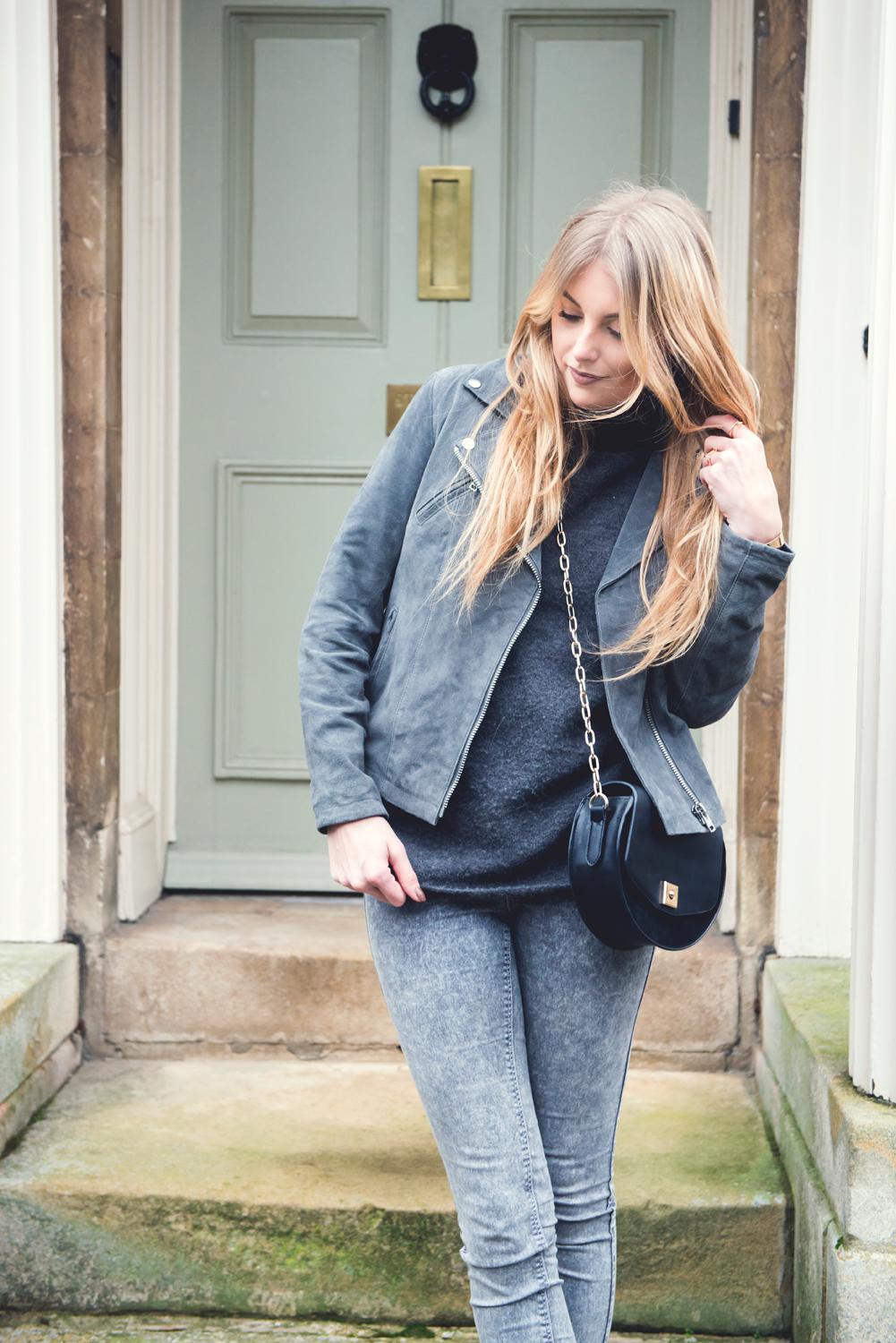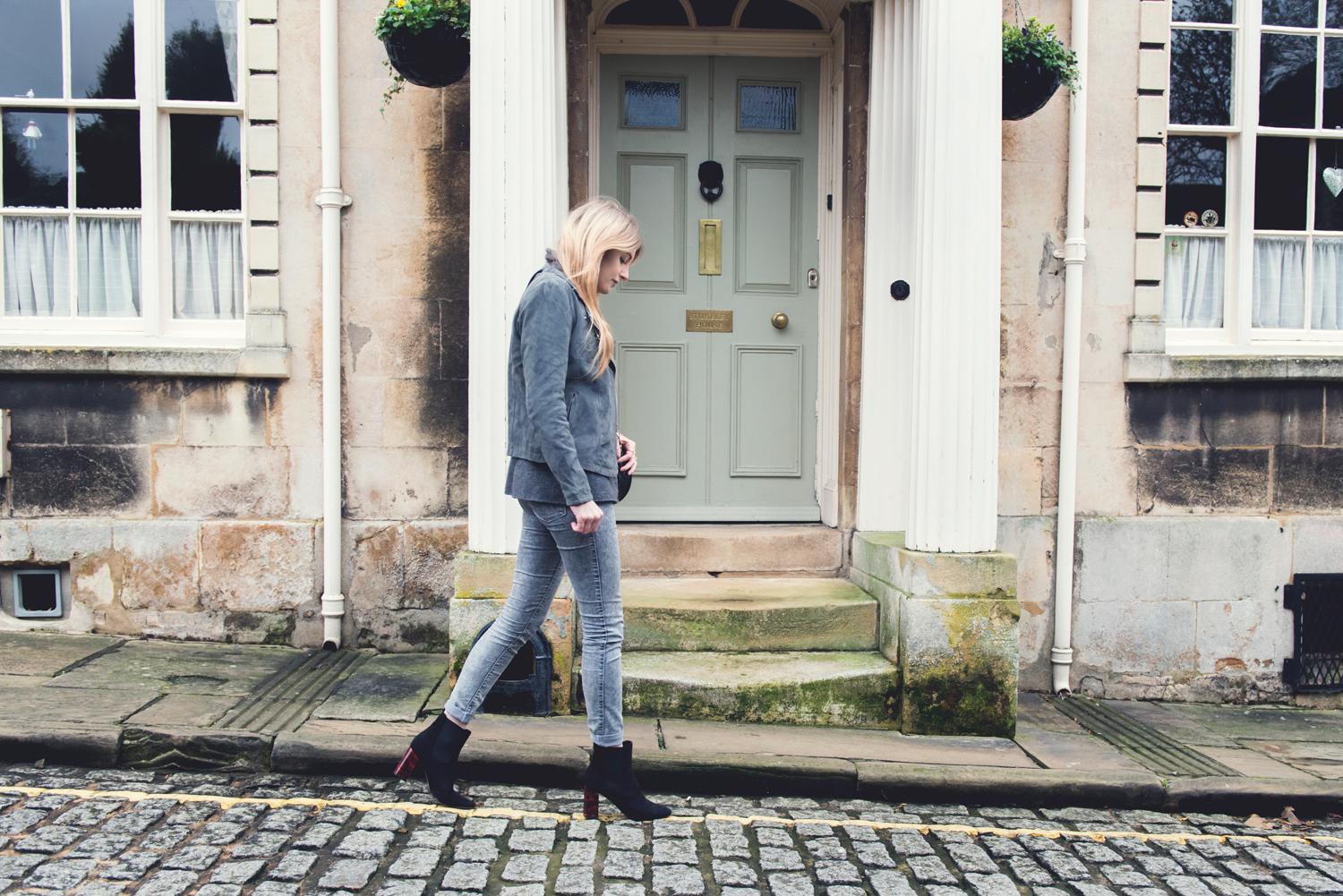 I thought I'd go for a tonal look with the grey jacket – I don't have grey shoes or bag but blacks close enough isn't it? These are super old jeans from H&M, if you can call them jeans. . they're jeggings which I never would have thought I'd be wearing but I think it's ok because; one, they're jeany material and two, I would never wear them so you could see the fastening, or lack of!
I actually got this jumper in the Zara black Friday sale and it's fast becoming a firm favourite alongside the good old rust one. I purposely got it because it's a similar shape and thought the other one could do with a bit of a rest!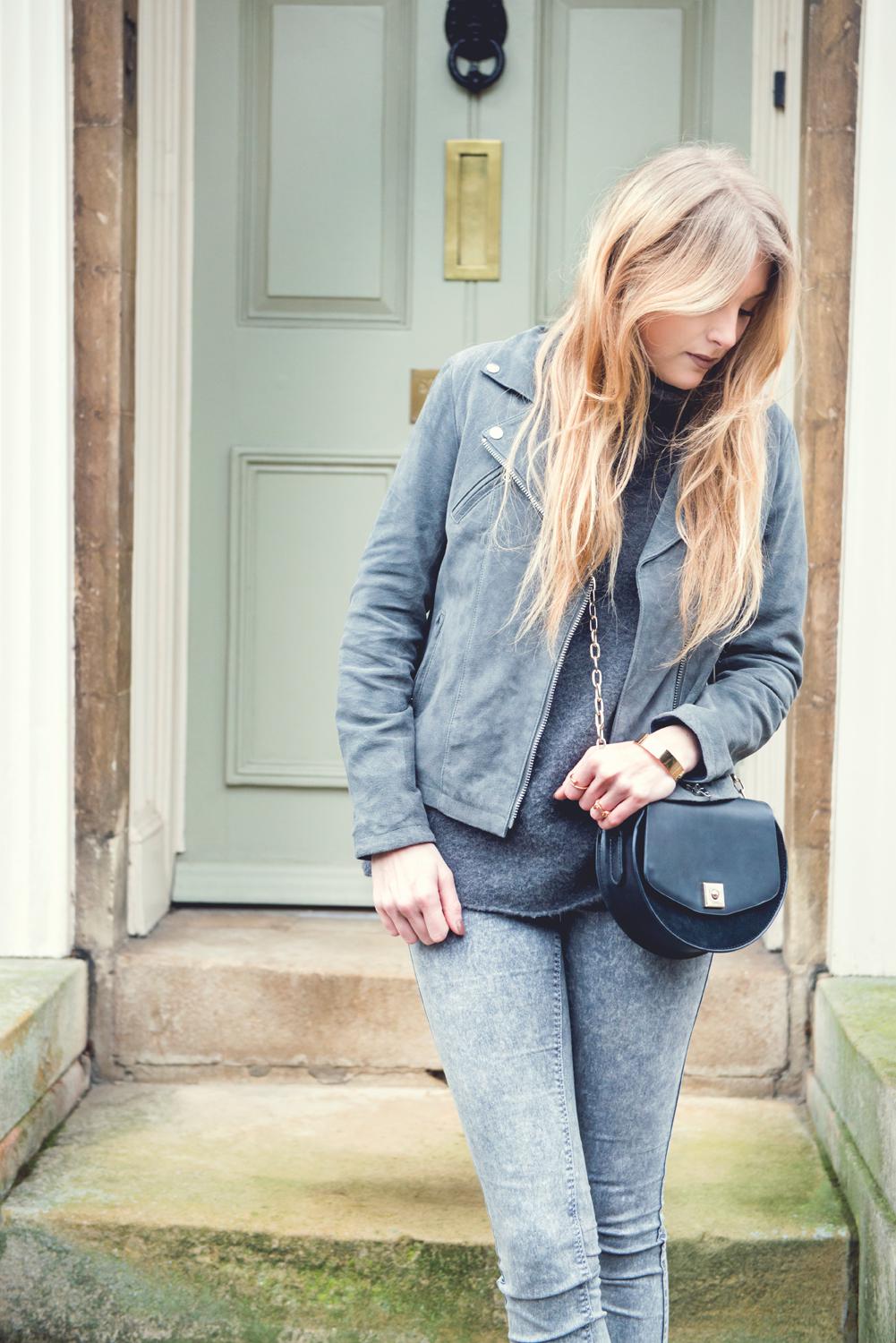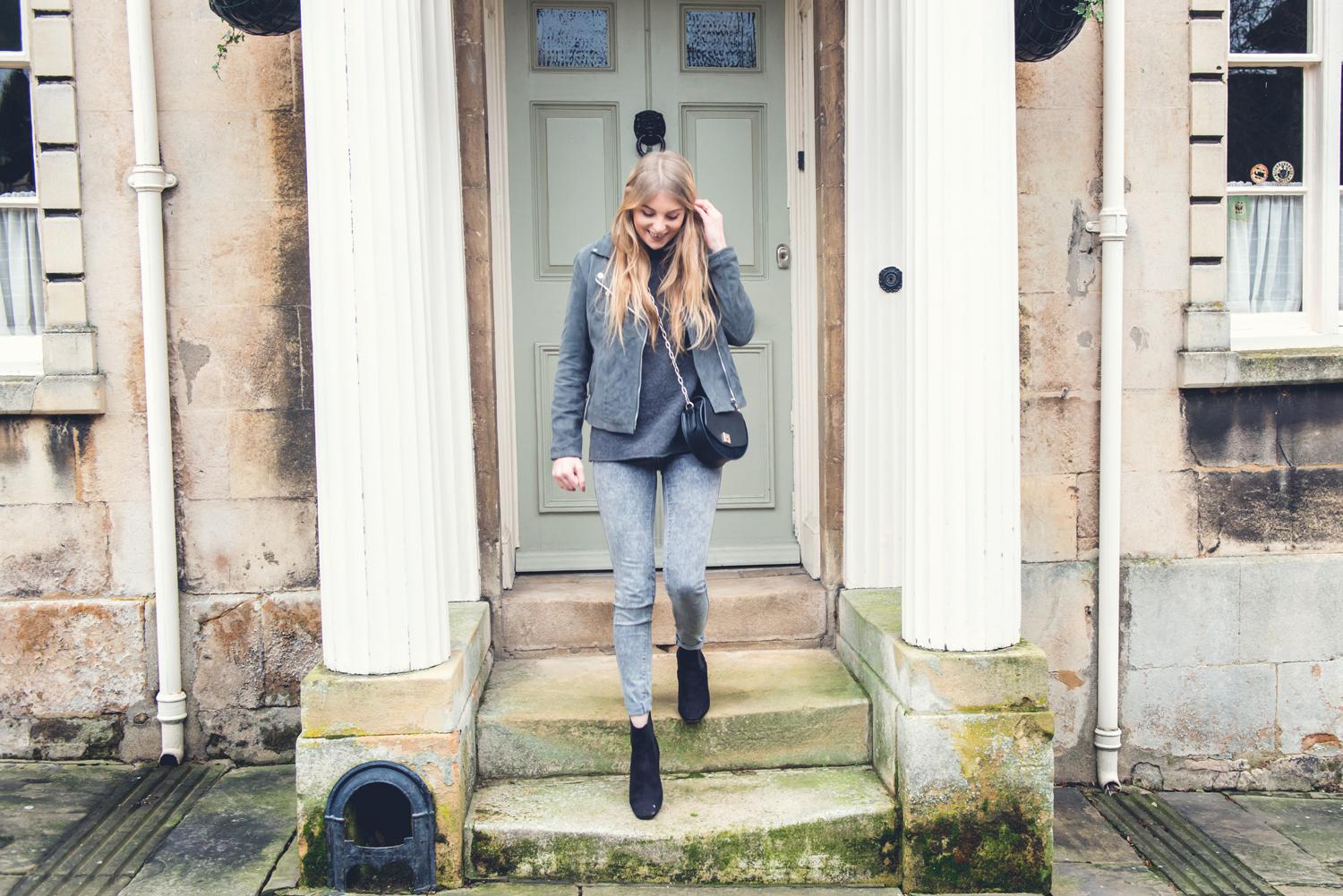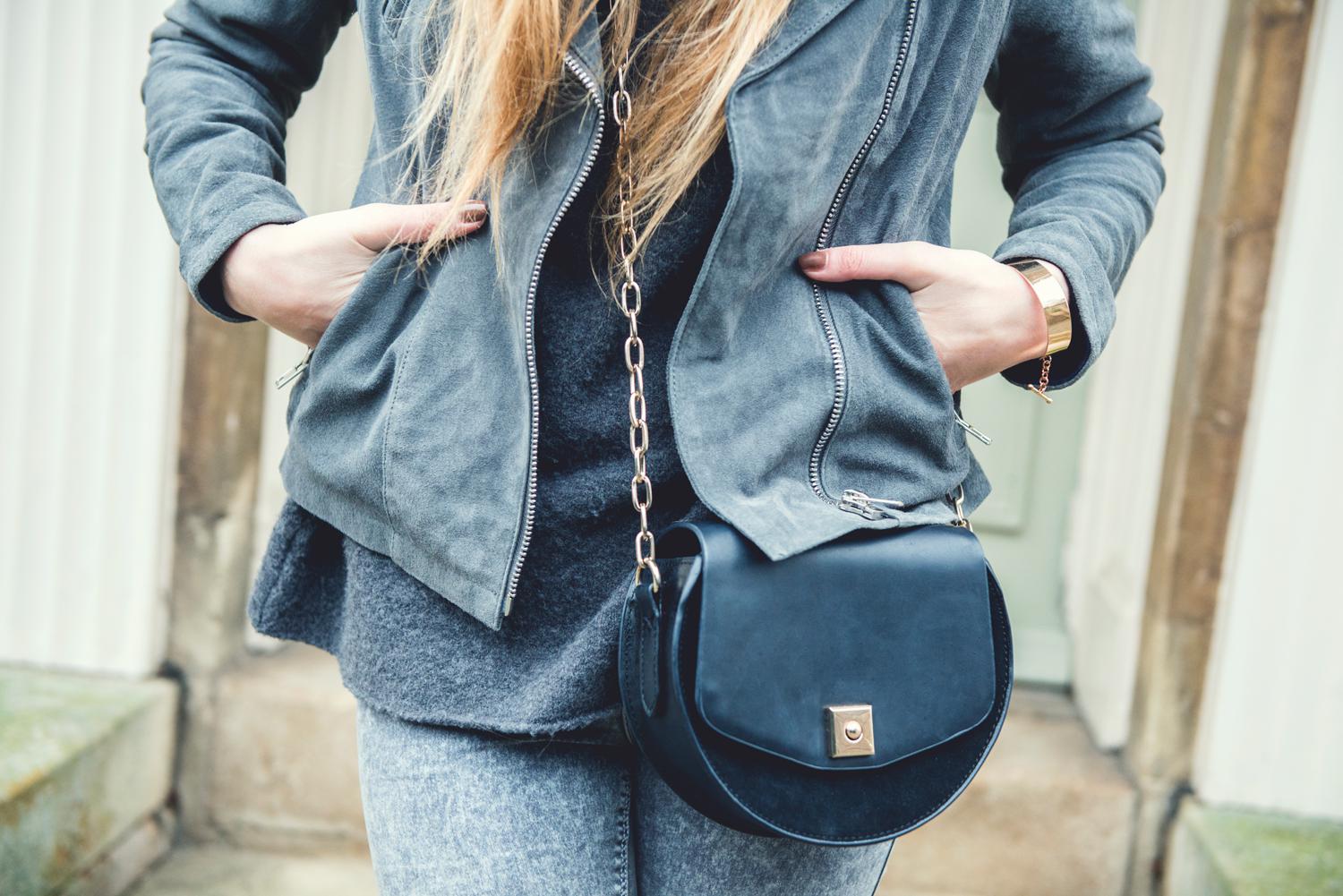 Texture
I love the details in this picture! you can really see all of the different grey tones and the textures together look pretty damn great if I do say so myself! Also, can we just appreciate how much I love the below picture? Showing that boot heel off to it's full potential!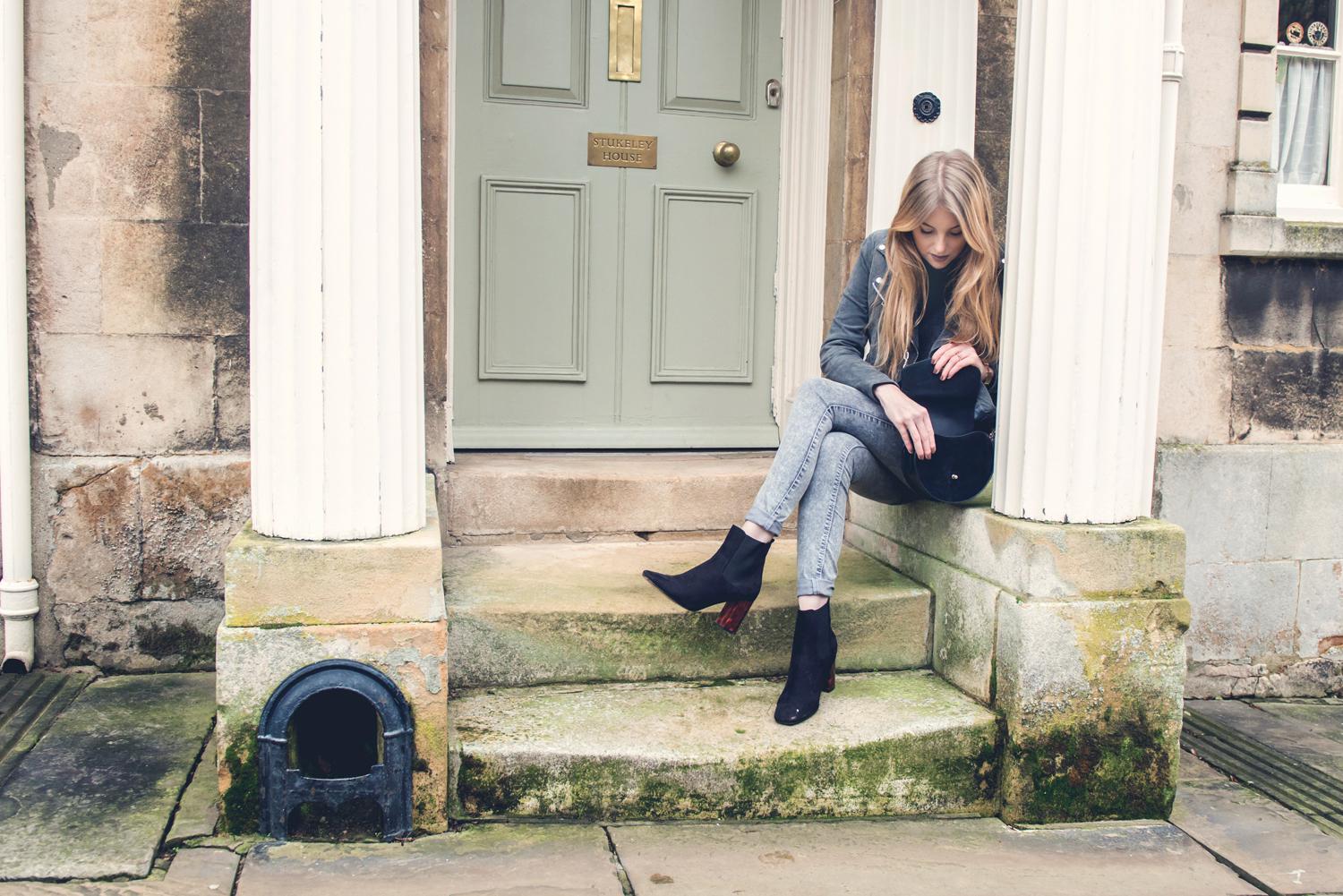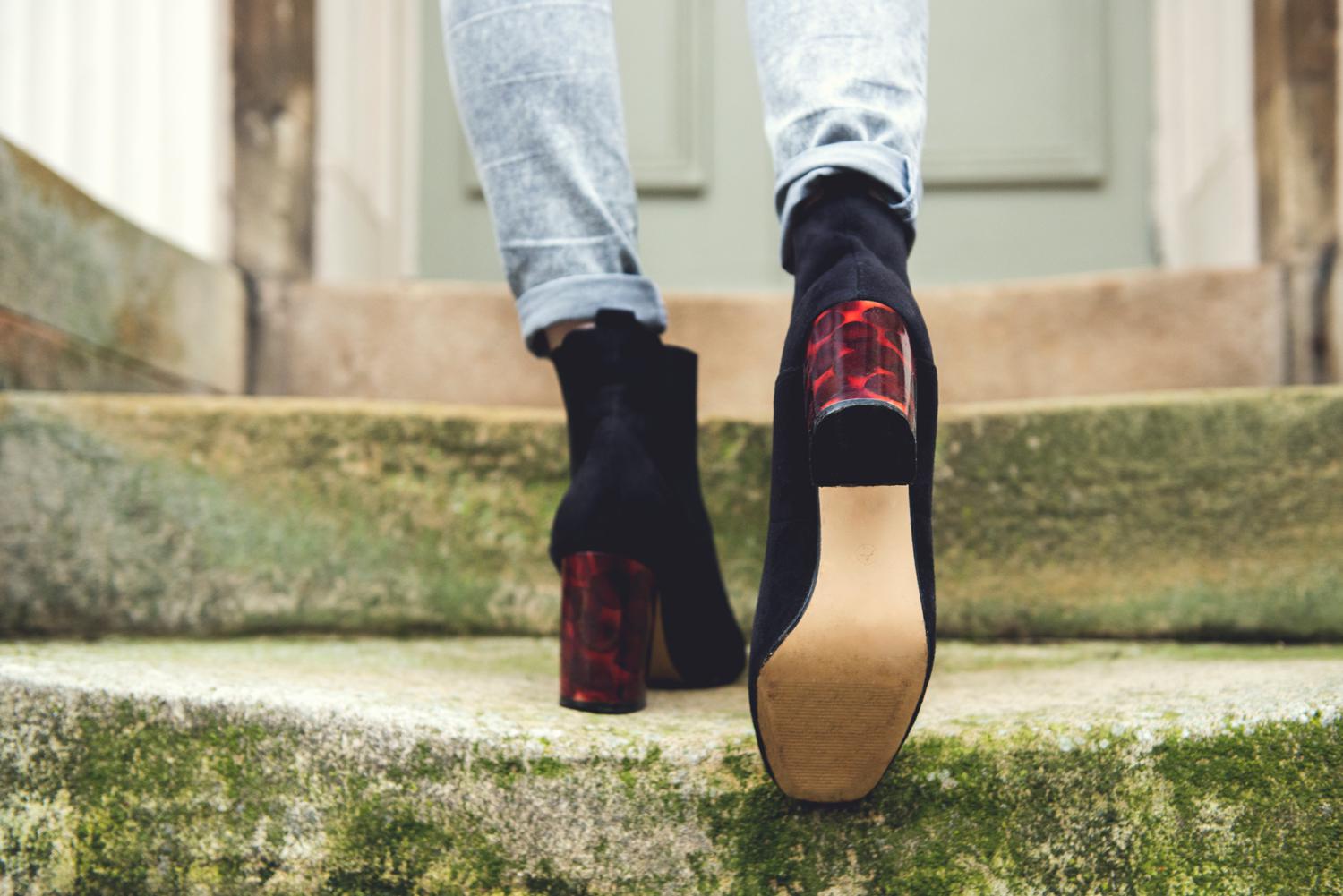 Let me know what you think to a tonal look! I feel like because I wear so many neutrals it was only a matter of time before this happened!!! Also don't forget to follow me on Bloglovin' so you never miss a post! And make a little old blogger very happy (thats me) you can follow me here!
All photography by Kirk Schwarz you can find his website here and his instagram here!
Shop The Look
See part one of this set of posts about my love for leather here!