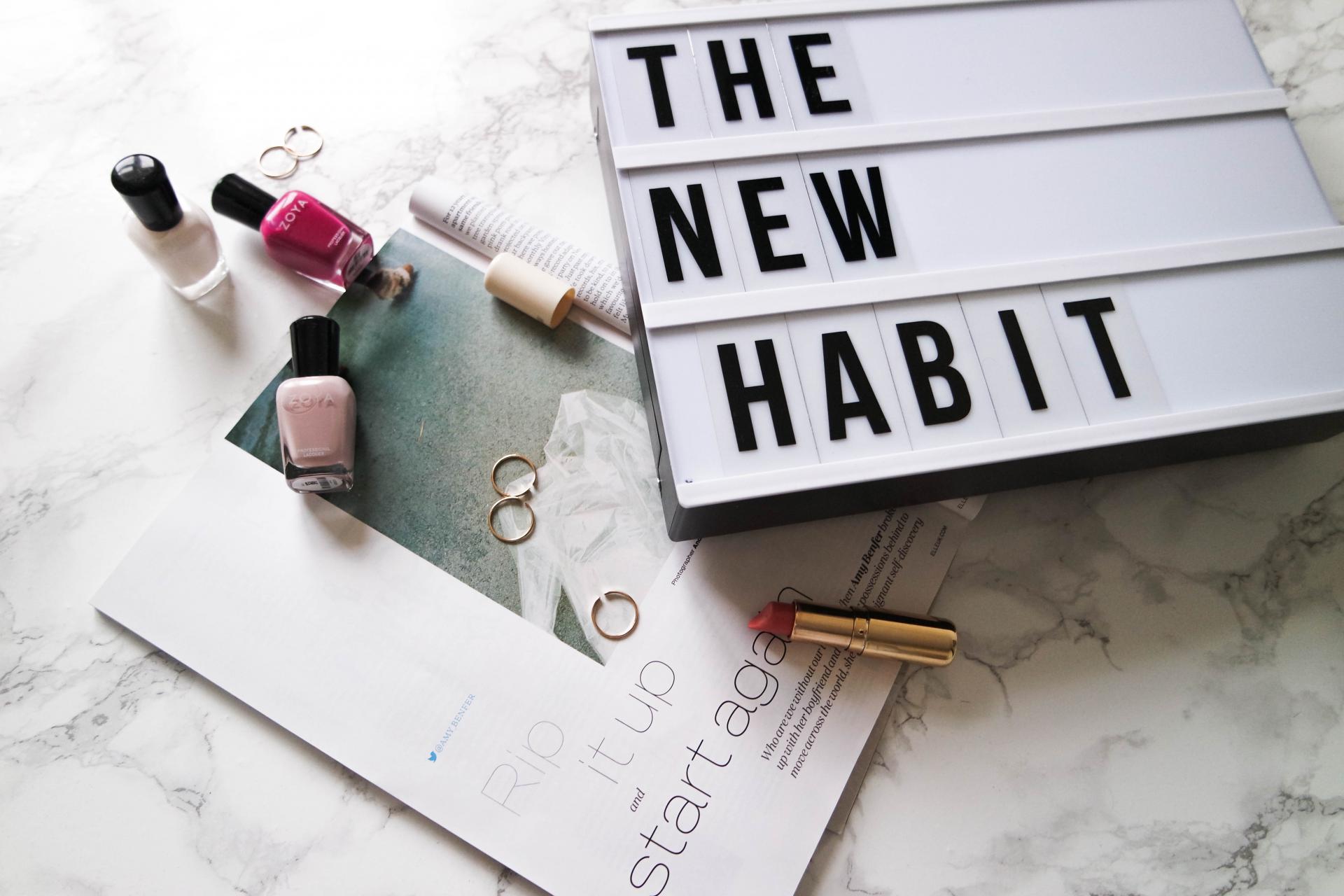 I love a good dose of happiness, who doesn't? So I thought I would do a little post for you guys getting back to my mindfulness roots with a few of my top tips to create little habits that will bring you more happiness in everyday life, I call them the happiness habits!
Speak the Lingo
I am SO guilty of this! Using passive words, like 'I wish' or 'I should' or 'I might', passive words! Use active words, next time you find yourself saying 'I should do this' turn it into 'I will do this'. I used to always say 'I wish I was a big fashion blogger like We Wore What, I love her appartment and her wardrobe looks amazing' now I say 'I can't wait till I'm as successful as her and have a wardrobe like that!' some people see it as arrogance, I see it as determination!!
Don't be a yes man
I am 100% not guilty of this! I used to be before I learnt not to be. There is a huge sense of freedom to saying no when you don't want to do something. Why should you say yes just because you're free? If you don't want to do something then don't.
Laugh Your Way To Happiness
I'm reading a book called Laugh your way to happiness at the minute and the science behind laughter is pretty incredible! It's the same with smiling, with laughing you can fake it and still reap the benefits. Forcing yourself to smile will still instantly lift your mood as will faking a laugh! Forcing yourself to laugh also makes spontaneous laughter come more easily!
Spread Kindness
A small act of kindness can make a huge impact on someone else's day and let's be honest, it makes you feel pretty damn good about yourself too! Now I'm not saying you should only do these things to make yourself feel good but . . well why not if it's helping someone else out as well? Even just letting someone go before you in the queue or carrying someones suitcase up a set of stairs, every little helps! I once gave an old lady that had hurt her ankle a lift back to her car when I saw her limping up the road, I buzzed off that good deed for a good week or so!
Listen
I'm the worst for this one, I can't focus on what someone's saying for more than 5 minutes before I'm thinking about what I've got to do later on. 10 minutes later I'll tune back in and think, shit.. just nod and smile. It's almost like another good deed really because lets face it, you can tell the difference when someones actually listening to you and when someone does it gives you a true sense of worth. Showing genuine interest in someone and what they're saying doesn't take any extra time than day dreaming about what you're going to eat for tea but it does make a difference to the speaker!
Let me know if you have any happiness habits!! I love things like this and am always looking for new ways to bring happiness to everyday life because . . why not?
Don't forget to follow me on Bloglovin' as I'm hoping to do more of these mindfulness posts! I used to do them all of the time but I found I didn't get as many views on them so stopped for a while! Also let me know if you hate them and never want me to do them again . . I probably still will though! Anyway! you can follow my Bloglovin' account here!