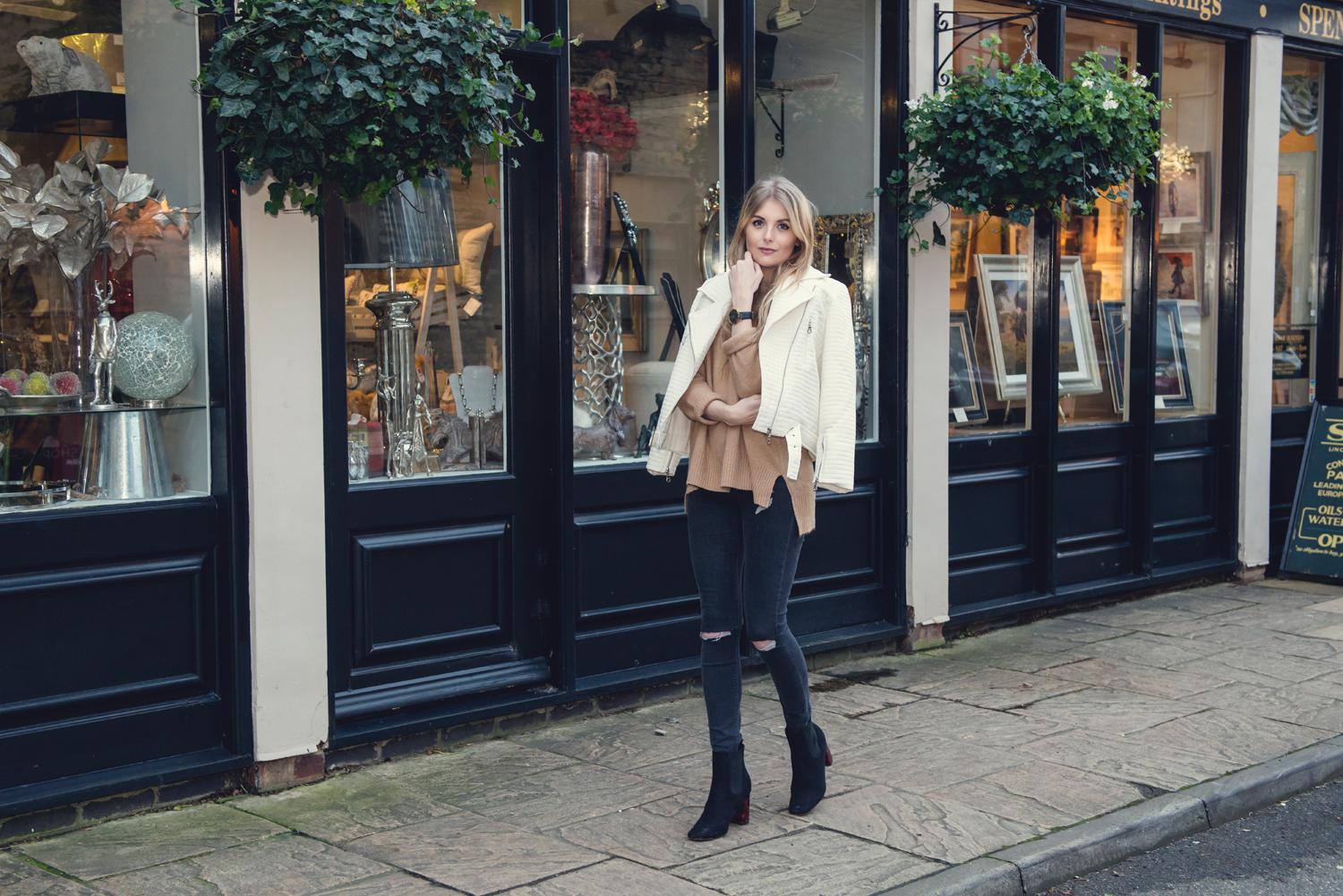 *Jacket : Fashion Bazaar // Jumper : Primark // Jeans : Topshop // Watch : Larsson & Jennings // *Boots : Public Desire
Location, Location, Location
Firstly can we just take a minute to have a look at the location of this shoot? What do we think? I think we've established the fact that I go out specifically to take pictures and don't just have a photographer at hand to shoot me wearing what I wear everyday! This is a cute set of shops outside a hotel where I live and I think it looks so Chelsea and cute! I think I'll definitely be going back here to shoot again!
Unfortunately the lighting was going a bit so we had to use a flash which to me is a no no but Kirk assured me that it would be fine and hey, turns out you can trust a photographer!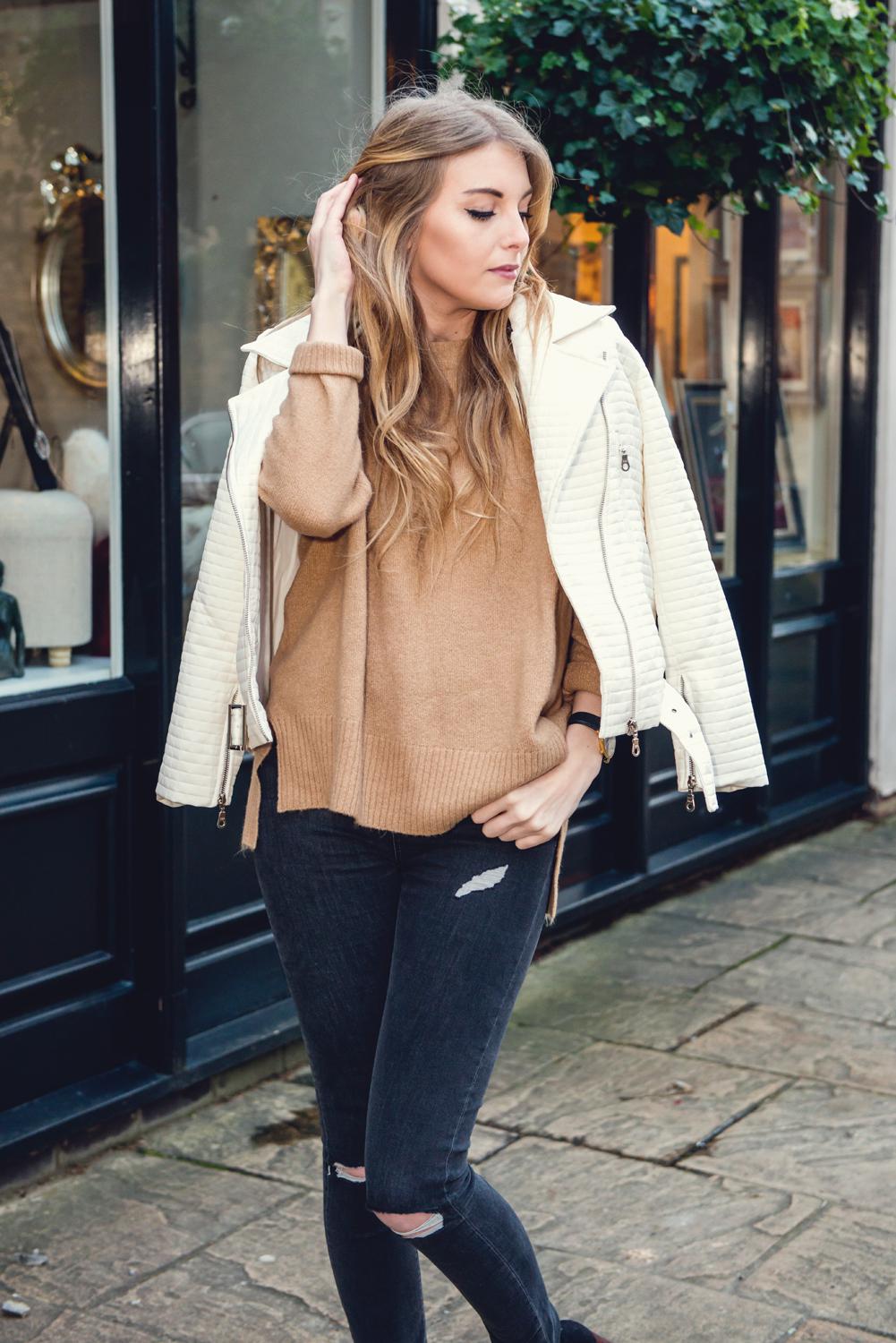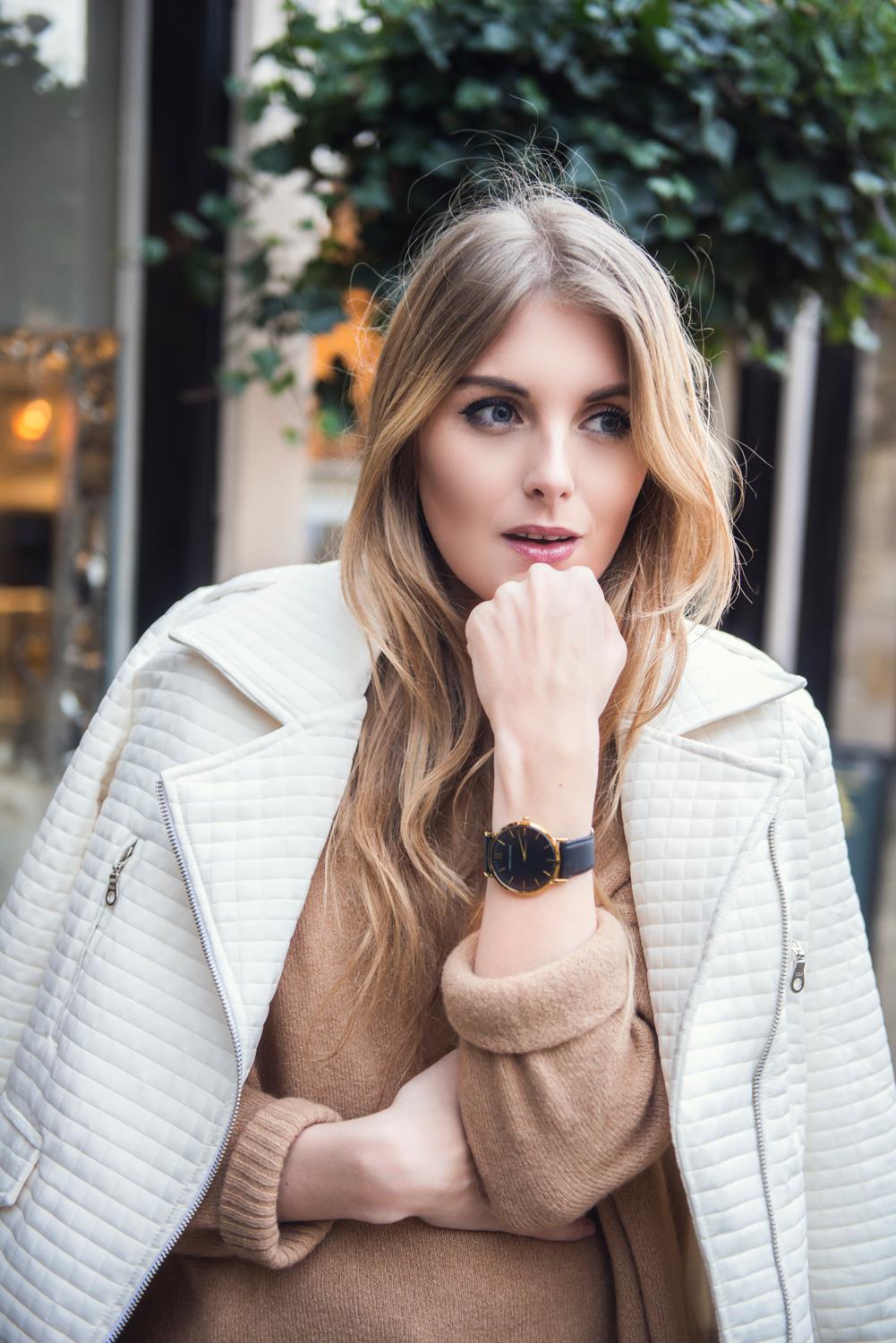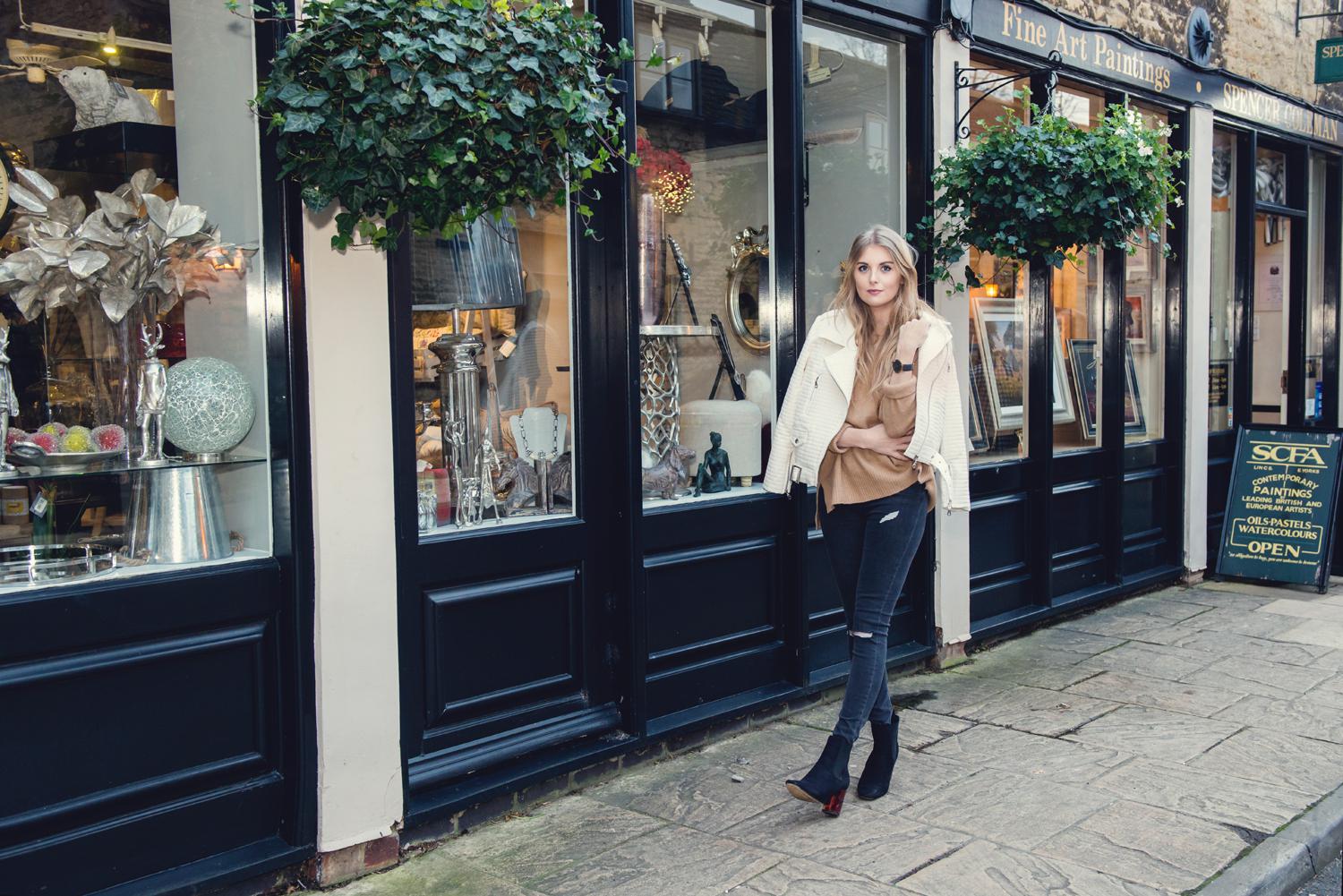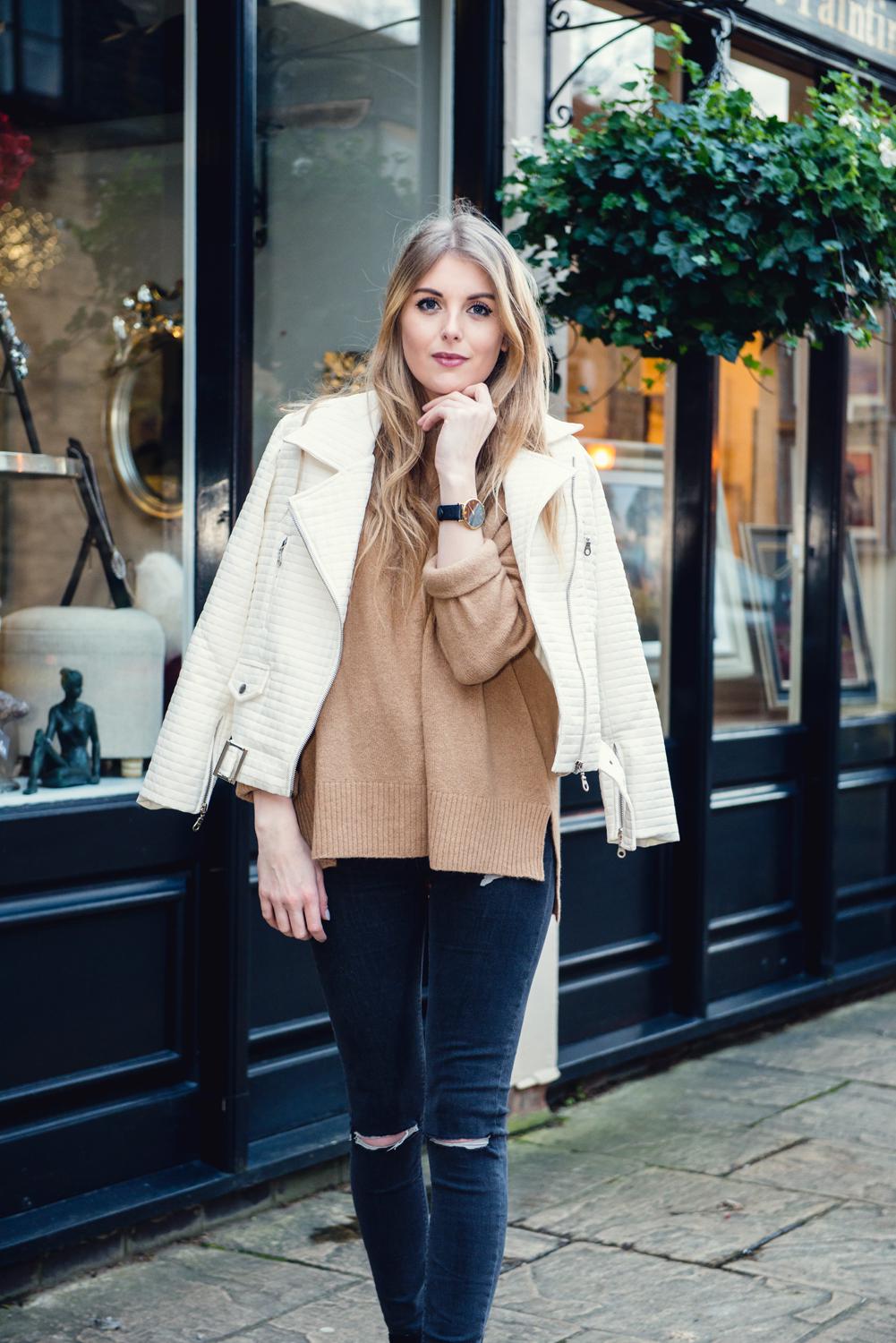 Neutral Styling
As we all know I'm a huge fan of neutral styling. If you cut me open I would be camel and grey through and through! I'm really loving this jacket at the moment, I've got so much more wear out of it than I thought and honestly it goes with everything I wear. I think in the summer I would even wear it in an all white look – too crazy?
I have to admit that half of this outfit is stolen property. Only the jacket and boots are mine and the jeans and jumper are my sisters. Oh they joy of still living at home! I can't believe she got this jumper from Primark, it's so soft! I'll be stealing this a lot more often I think! Also love the charcoal-y black colour of these jeans and the rips haven't got out of control like the ones on my jeans yet!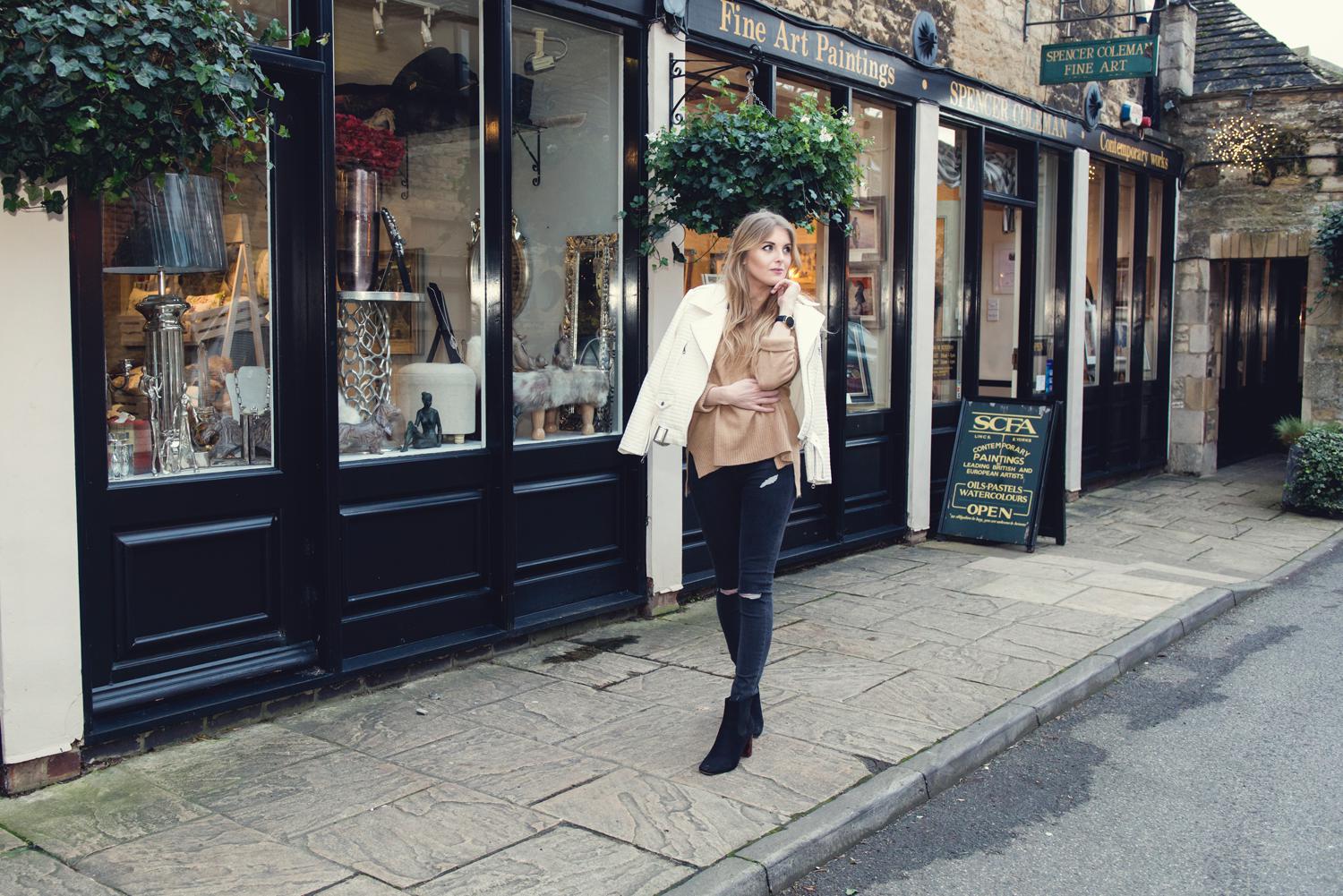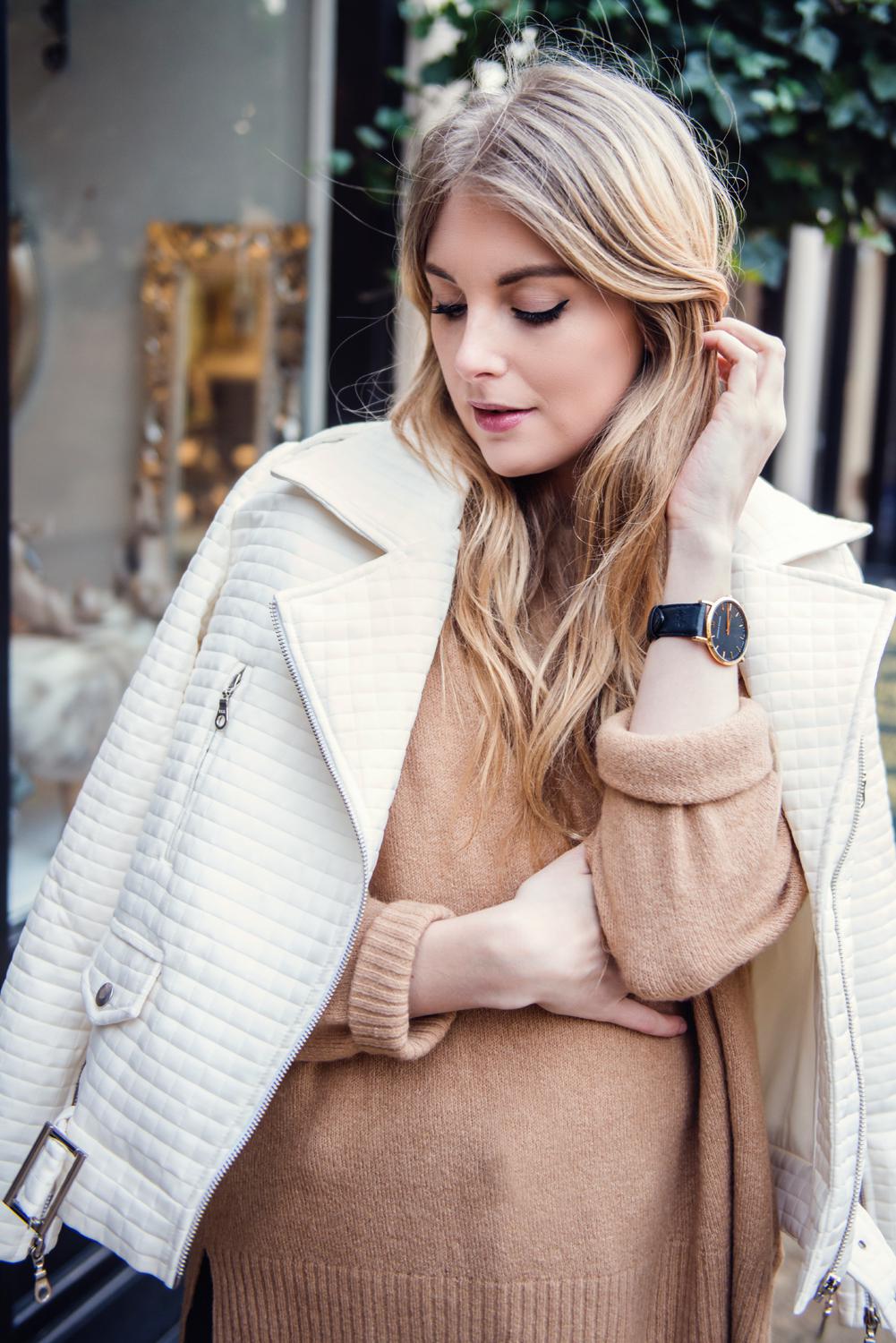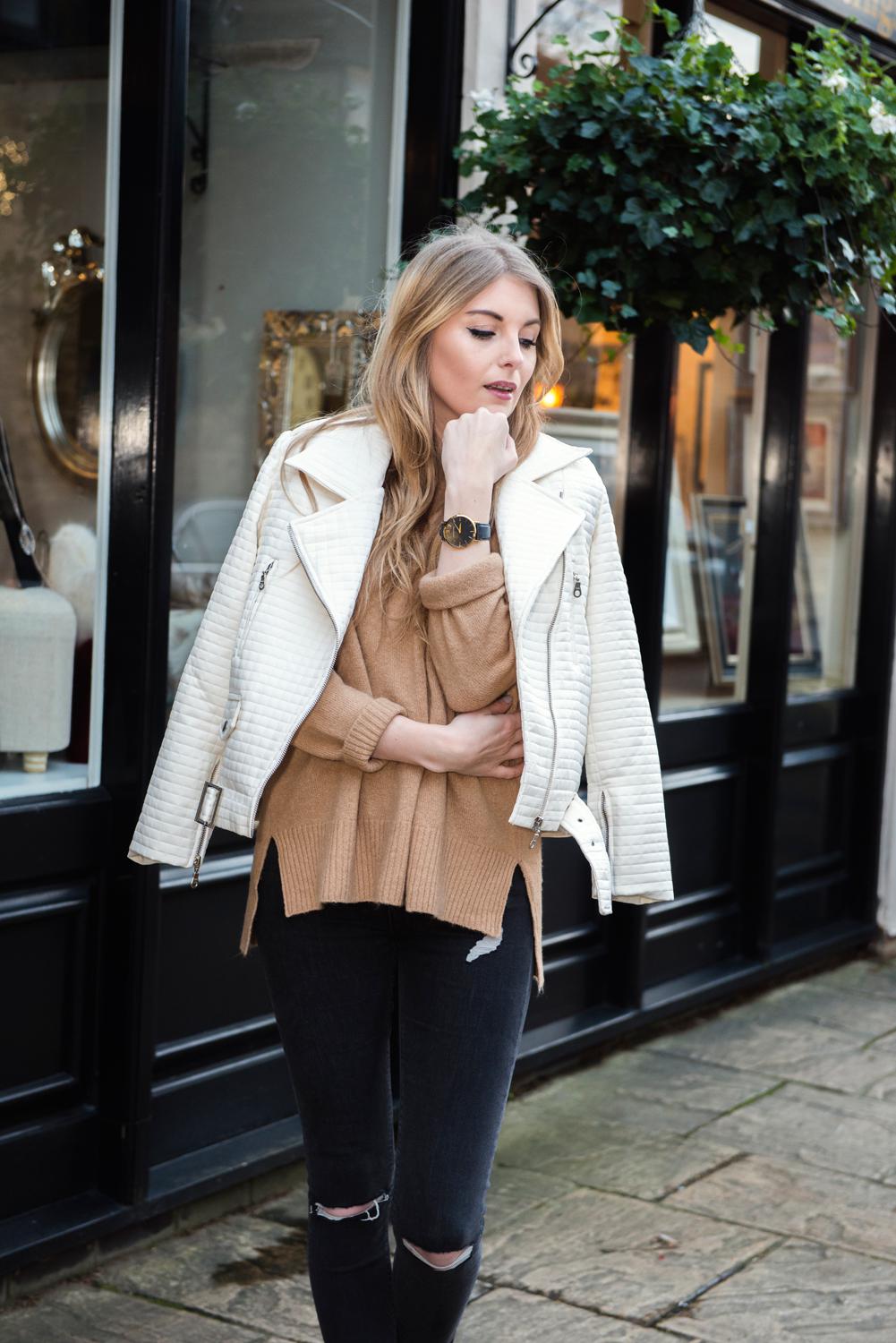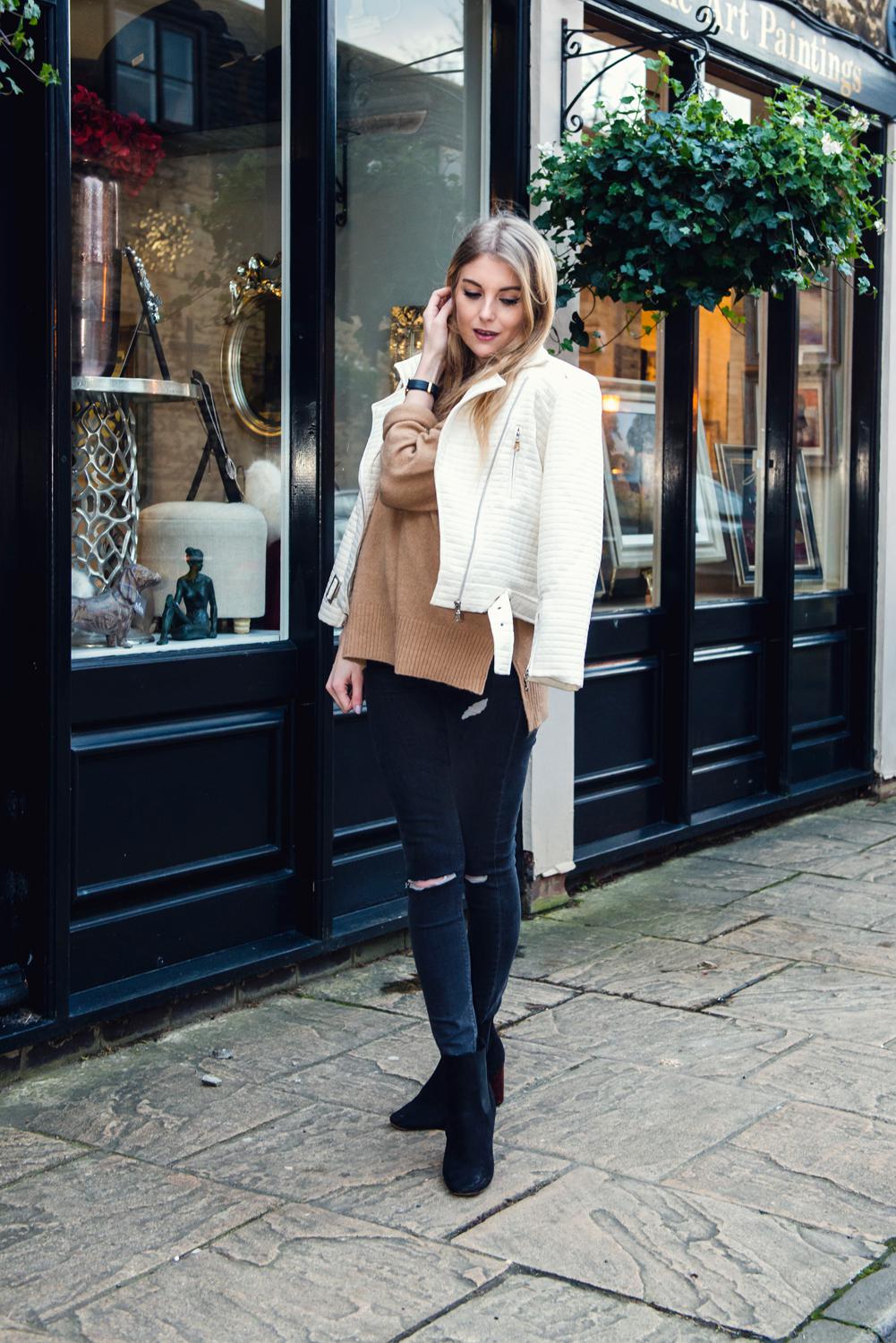 All photography by Kirk Schwarz you can find his website here and his instagram here!
Make sure you follow me on Bloglovin' to stay up to date with all of the new and exciting thing's I've got planned for you guys in this year! Follow me here!
Shop The Look